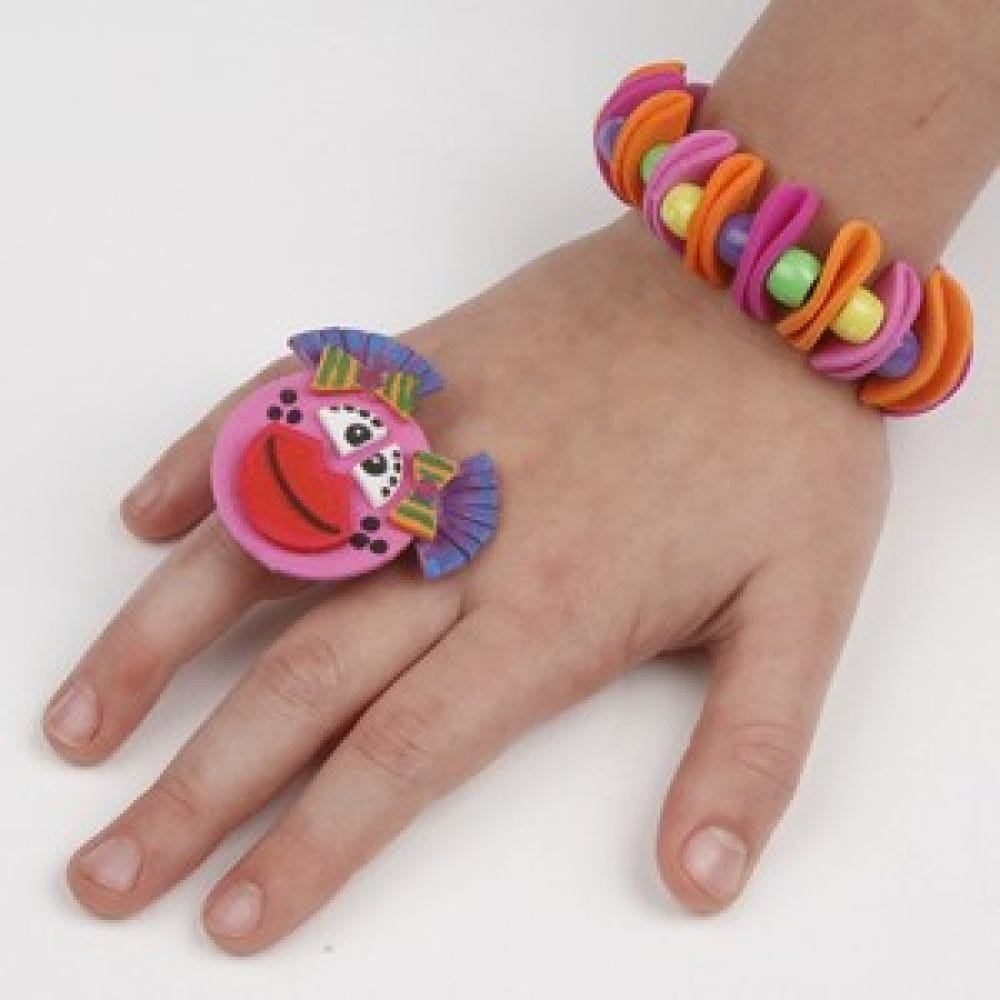 How to do it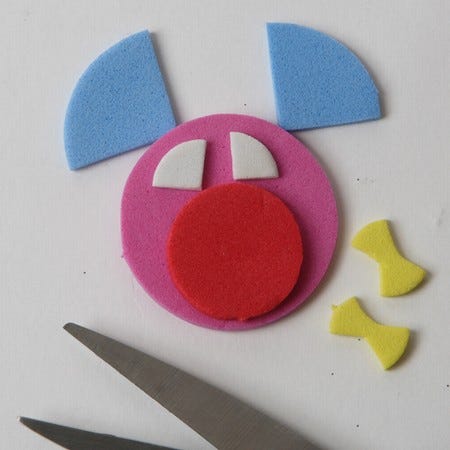 1
Cut out circles for eyes, ears and bows.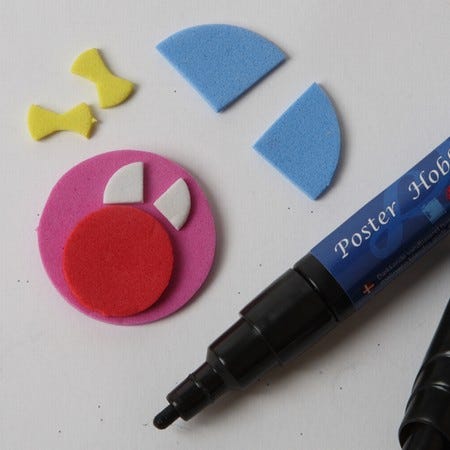 2
Decorate with markers using your imagination.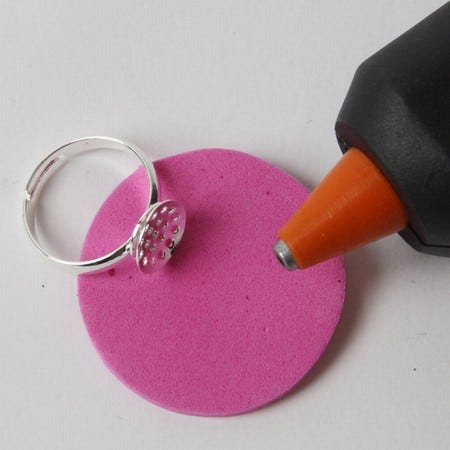 3
Glue the parts together. Glue the shape onto the ring.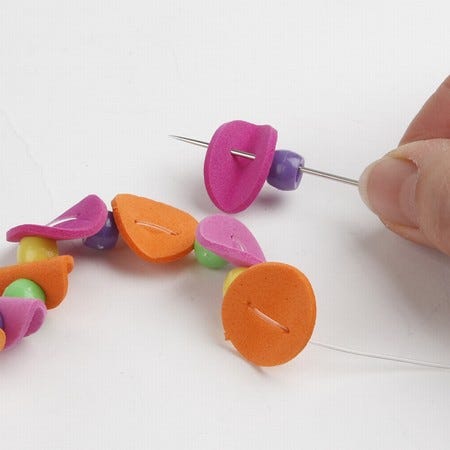 4
Fold the circles in half and thread them onto a piece of elastic cord. Thread beads between each circle. Continue to the desired length and finish by tying a knot.