Foam Rubber Easter hanging Decorations
Foam Rubber Easter hanging Decorations
These figures are cut out using a template with a "hole in the tummy" which is filled with a yarn pom-pom made on a pom-pom maker. The template can be printed as a PDF file below.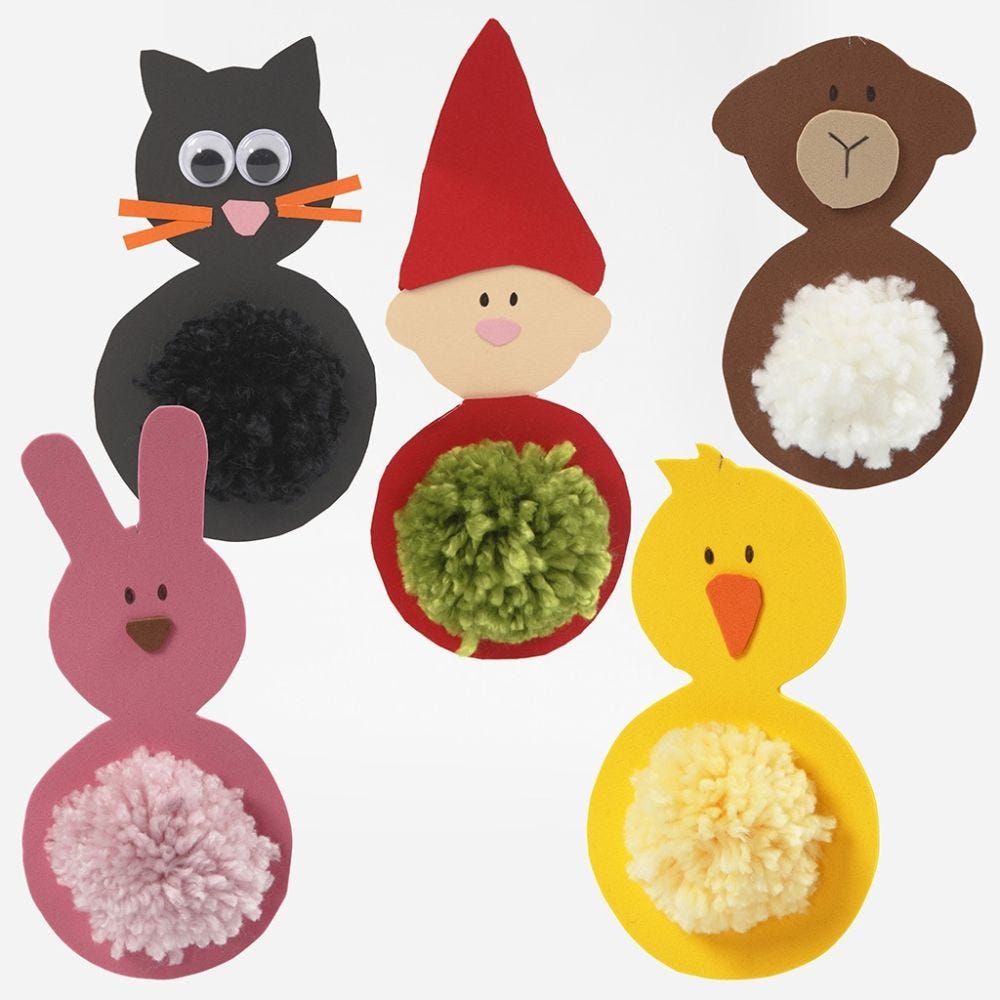 How to do it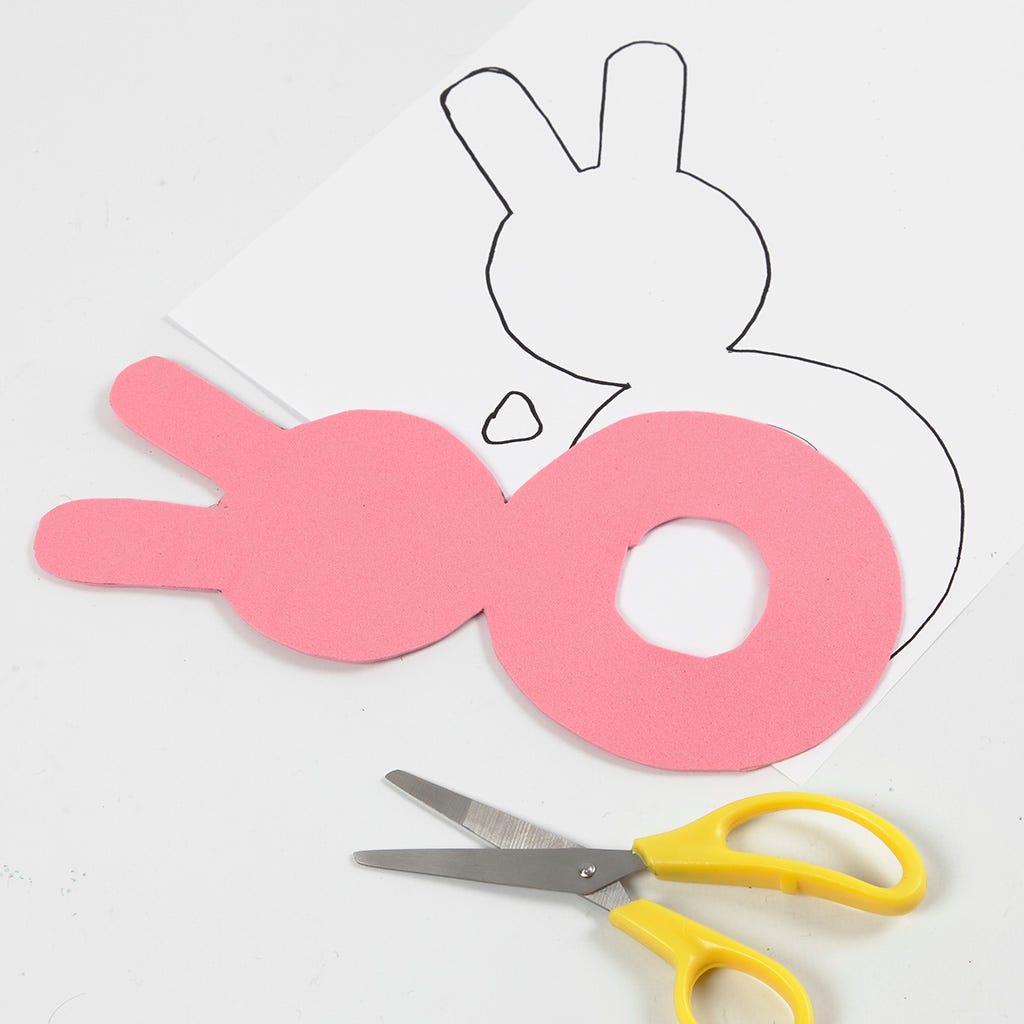 1
Print out the template and cut out your chosen figures from foam rubber or thick card.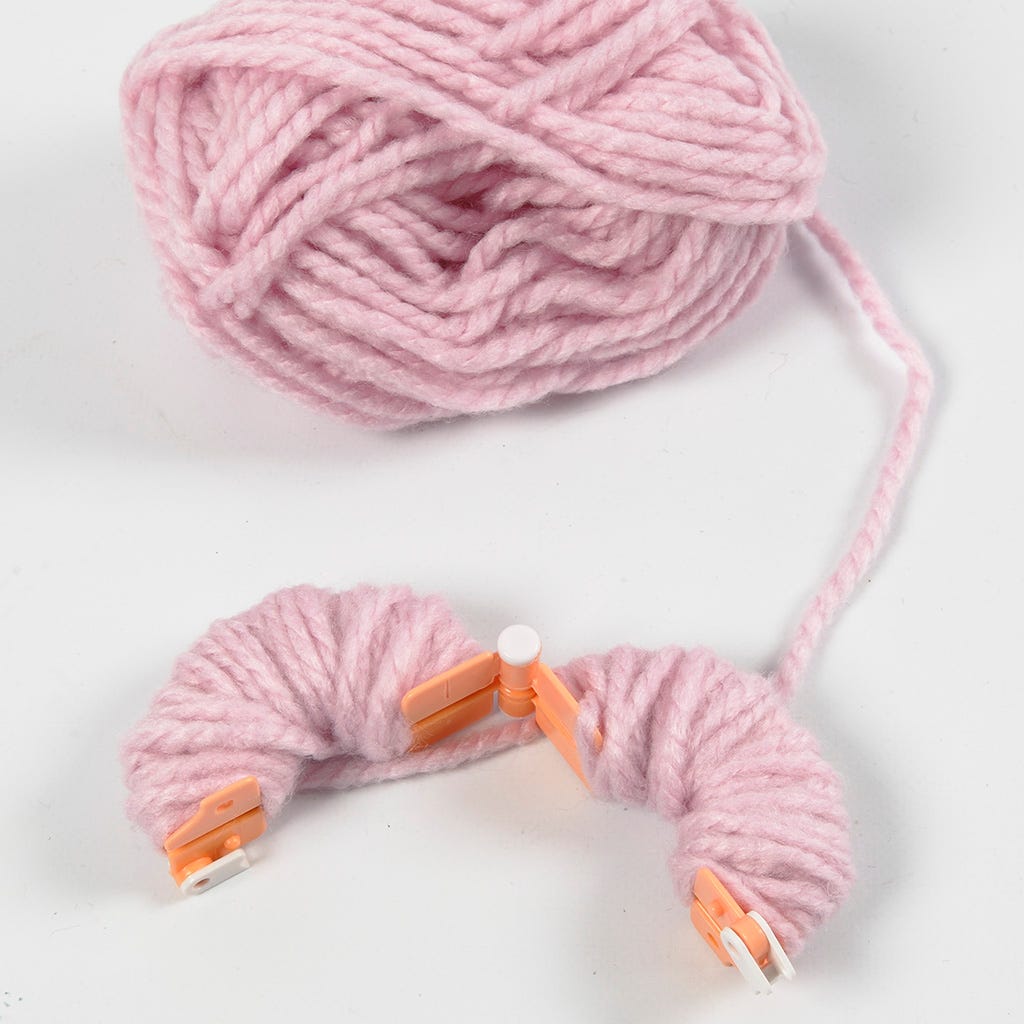 2
Make a pom-pom by winding the yarn several times around each part of the two-part pom-pom maker.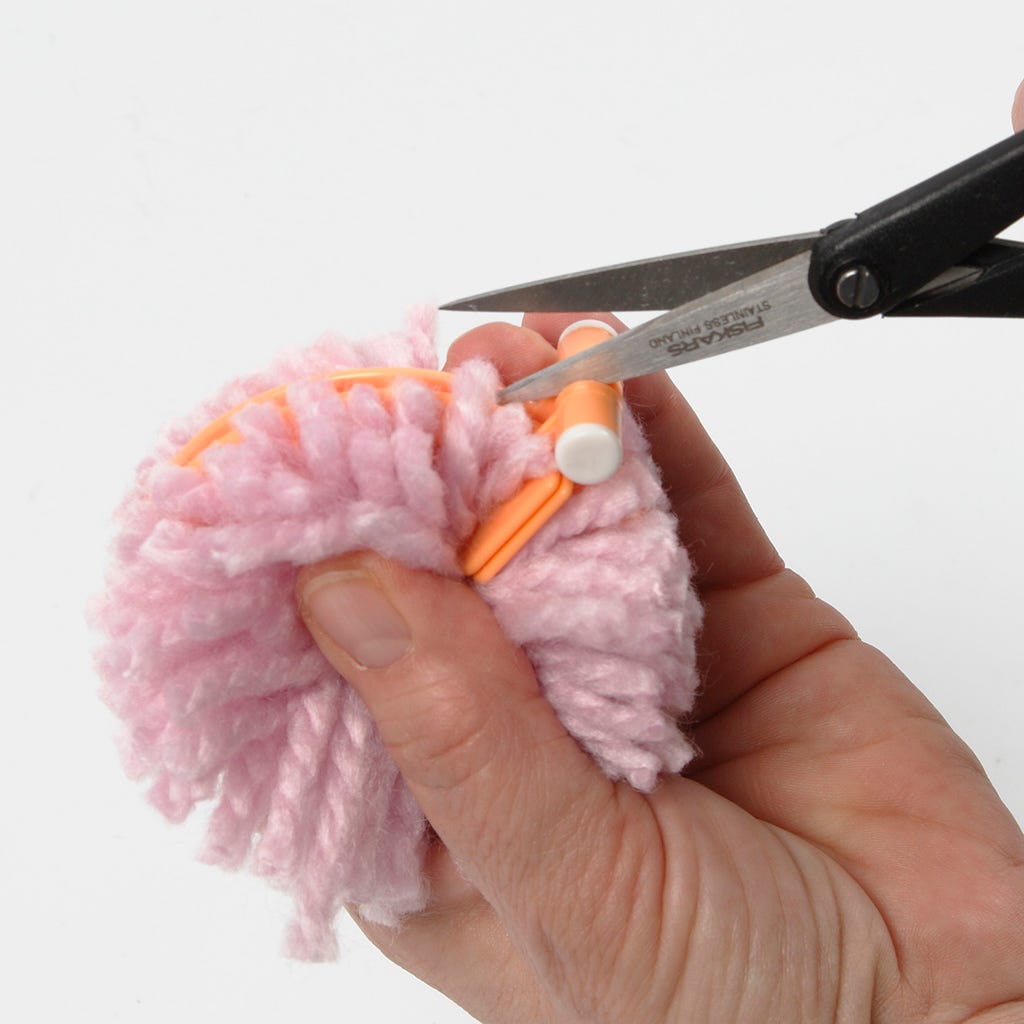 3
Close the pom-pom maker and cut open the yarn along the groove between the two discs all the way around.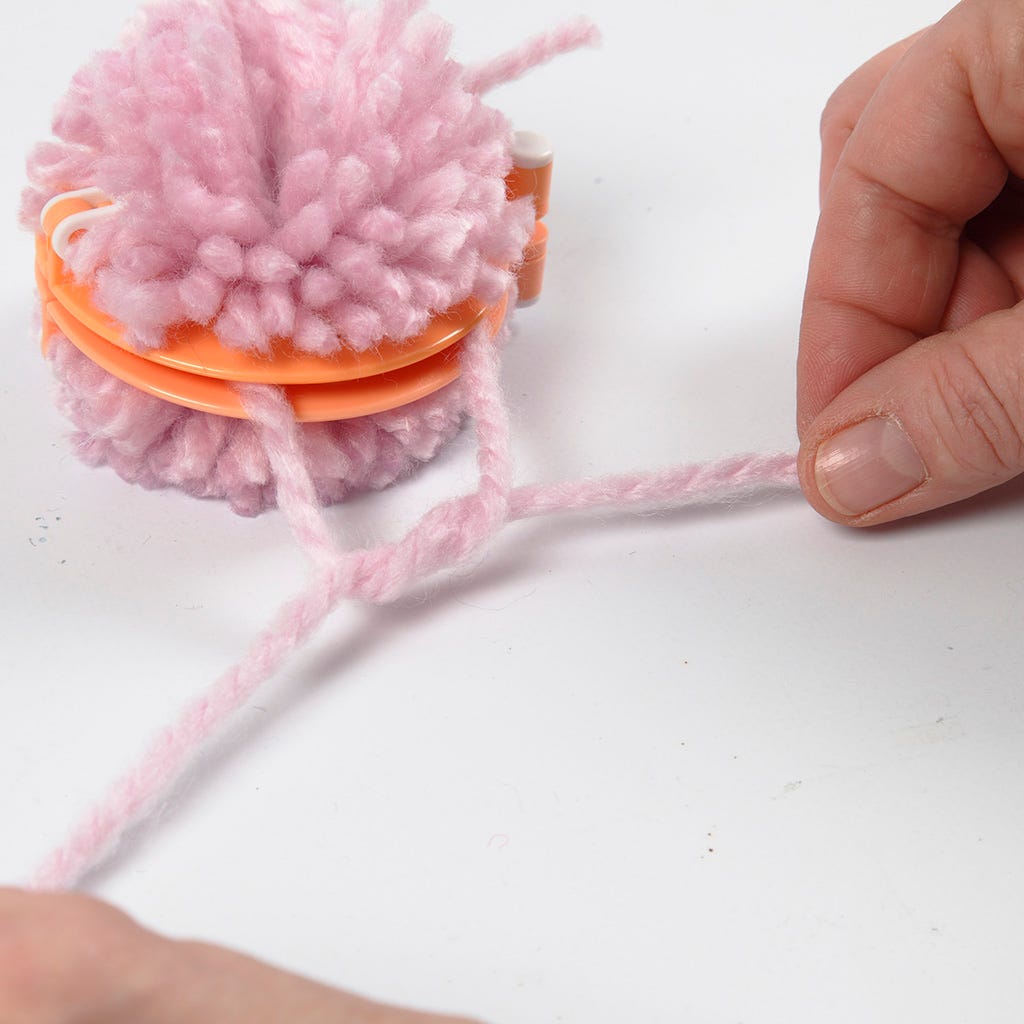 4
Tie a piece of yarn in the groove of the pom-pom tool, tighten and finish with a double knot.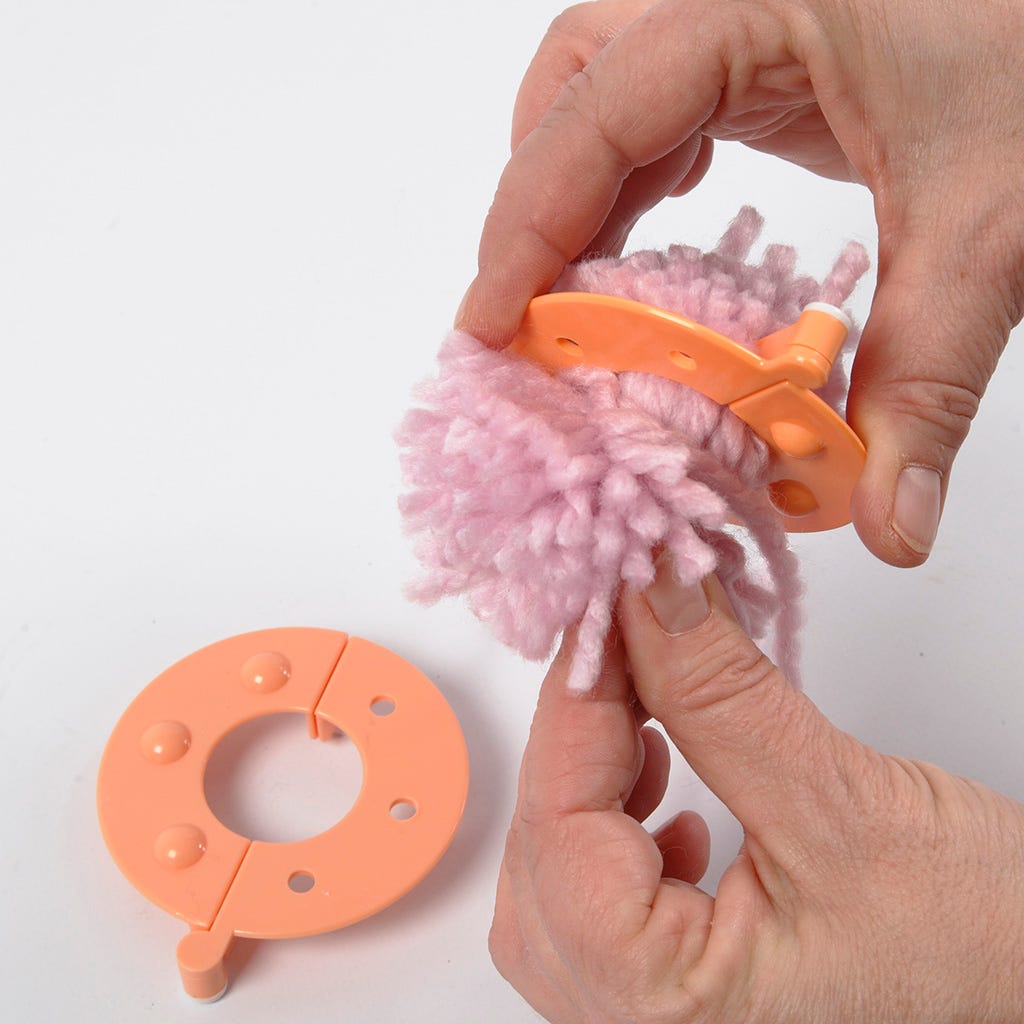 5
Remove the pom-pom maker.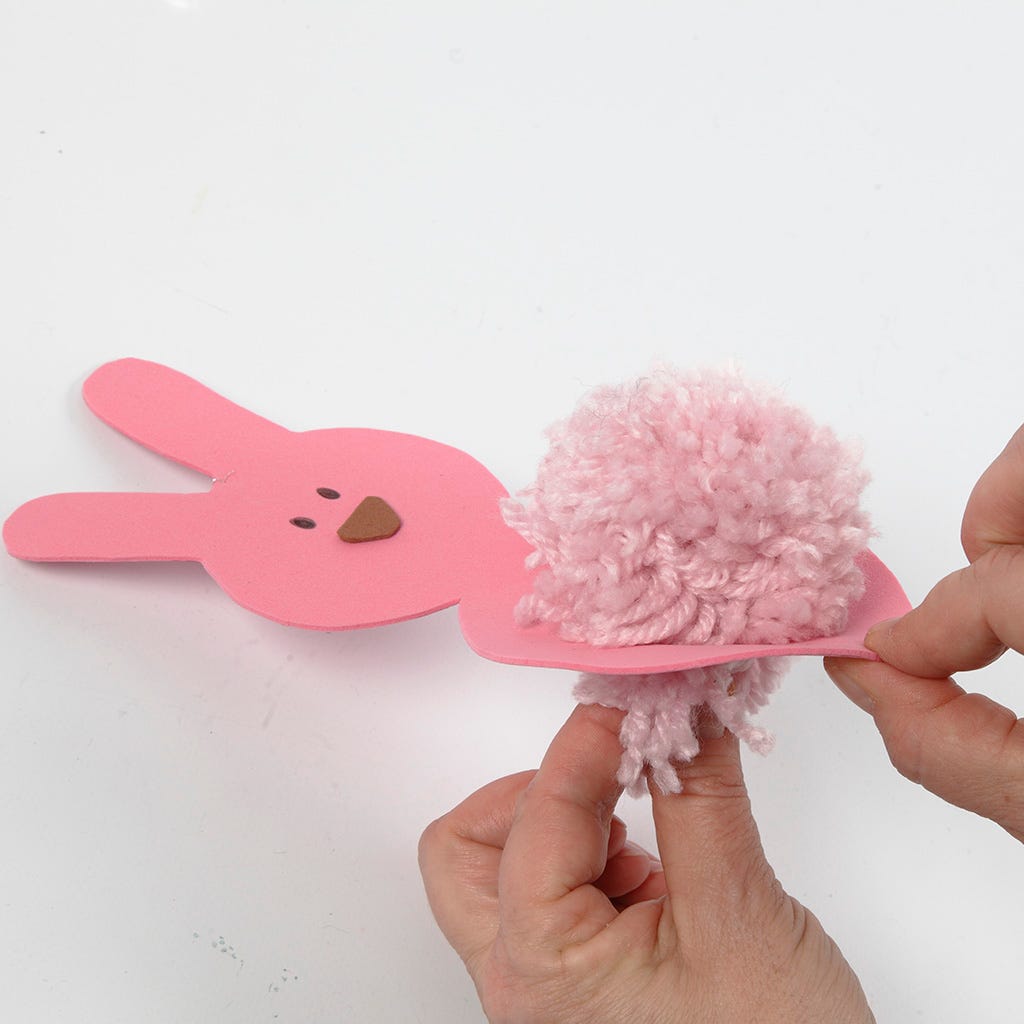 6
Pull the pom-pom through the hole in the figure's tummy and attach a string for hanging at the top.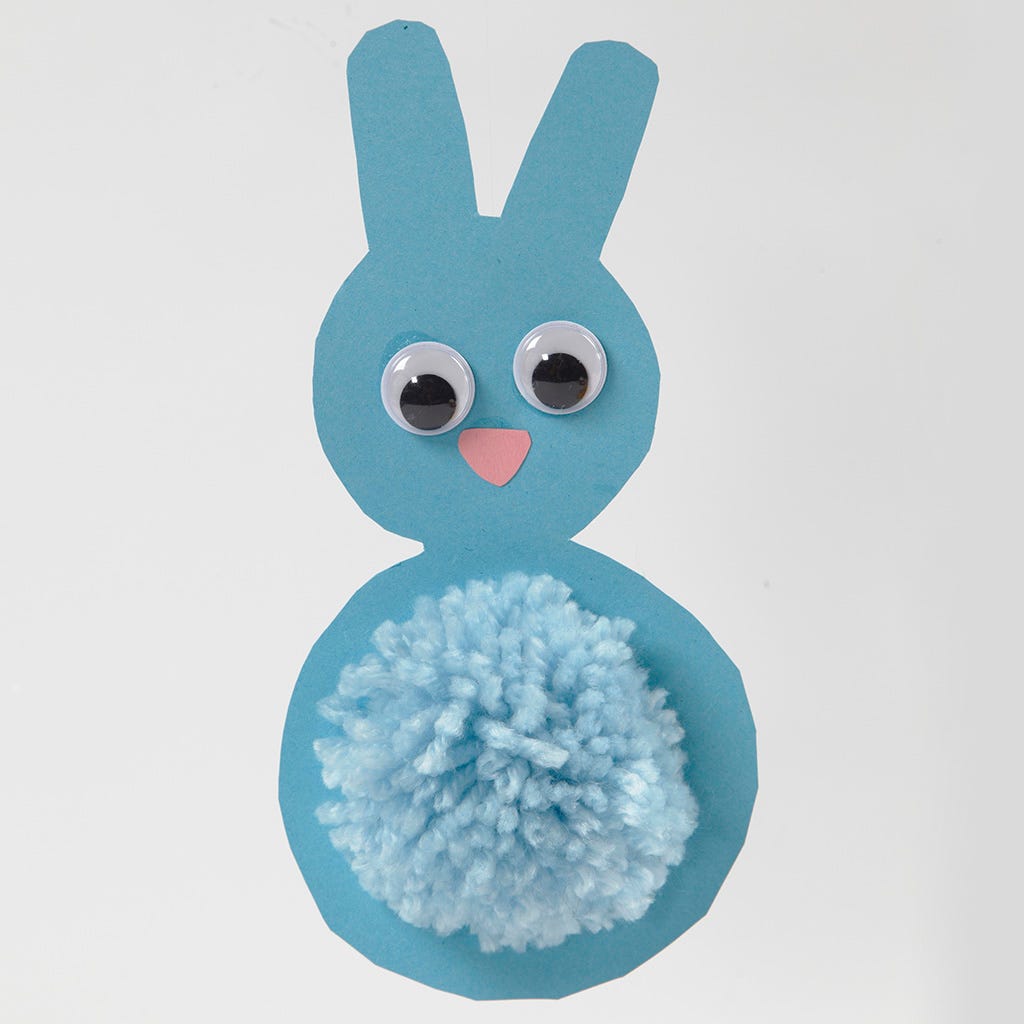 Another variant
Another variant with a card body and googly eyes.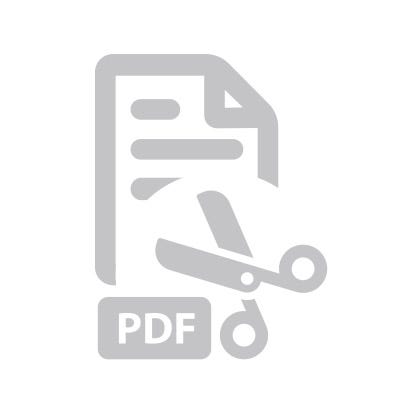 Attached file:
Download