Foam Clay Snowmen for hanging and Silk Clay Candy Canes and Berries
Decorate a branch with cute Foam Clay snowmen as well as Silk Clay candy canes and berries.
How to do it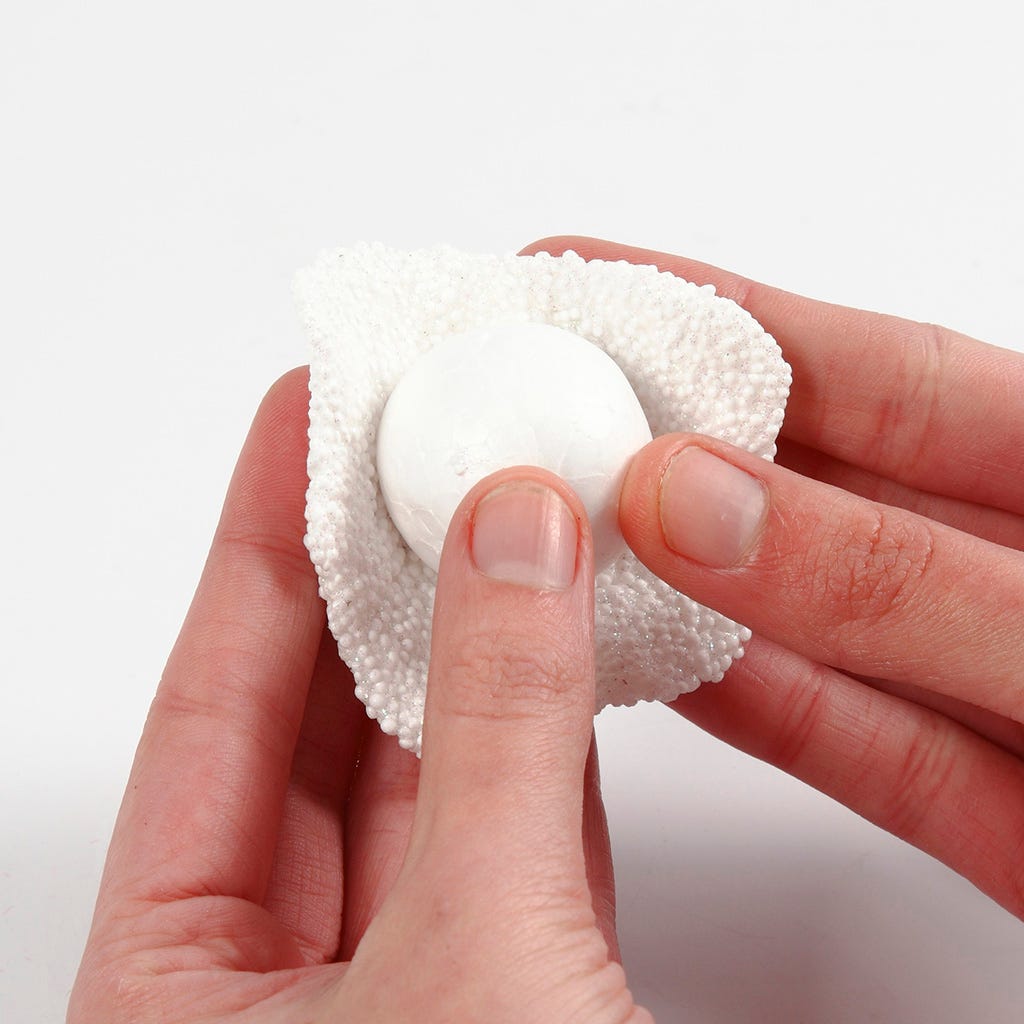 1
Press or roll the Foam Clay flat and cover the polystyrene balls with the rolled-out Foam Clay for the snowmen.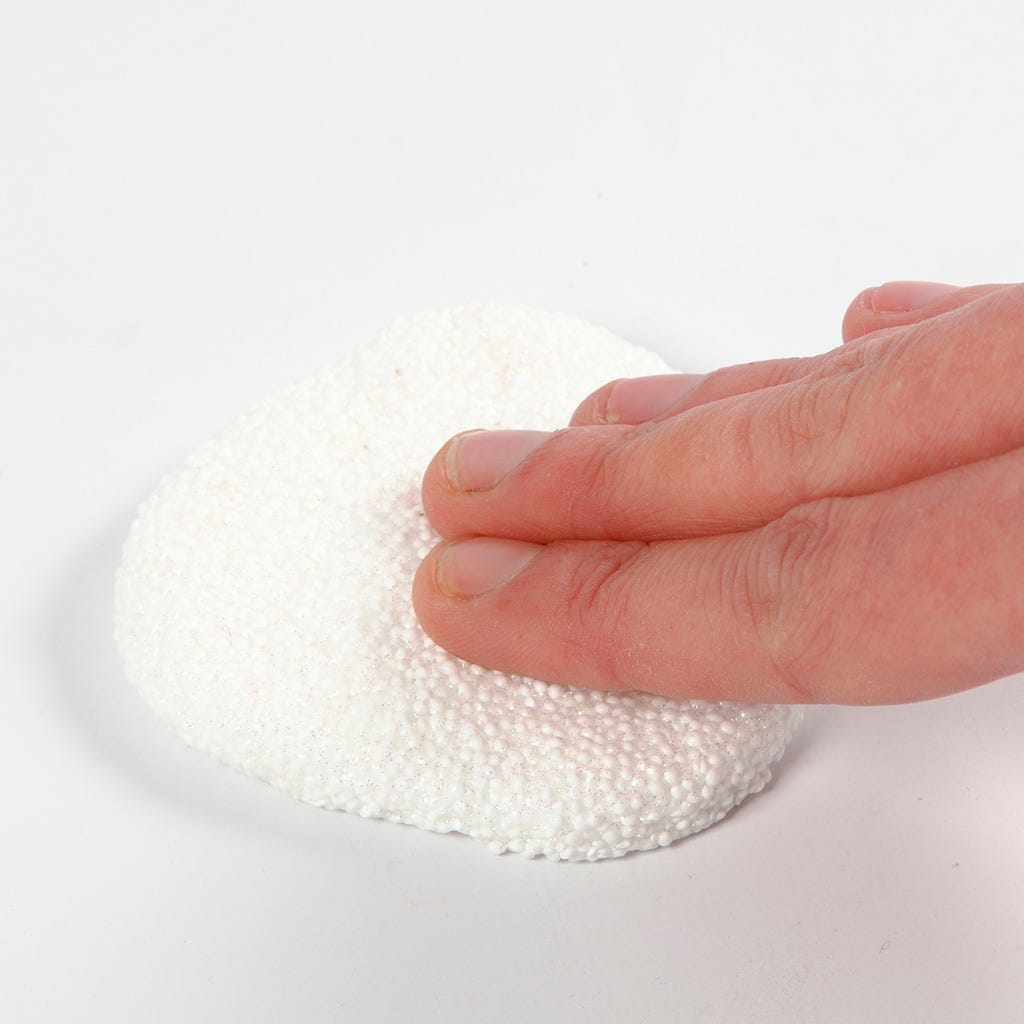 2
Press a piece of Foam Clay flat for the melted snowman.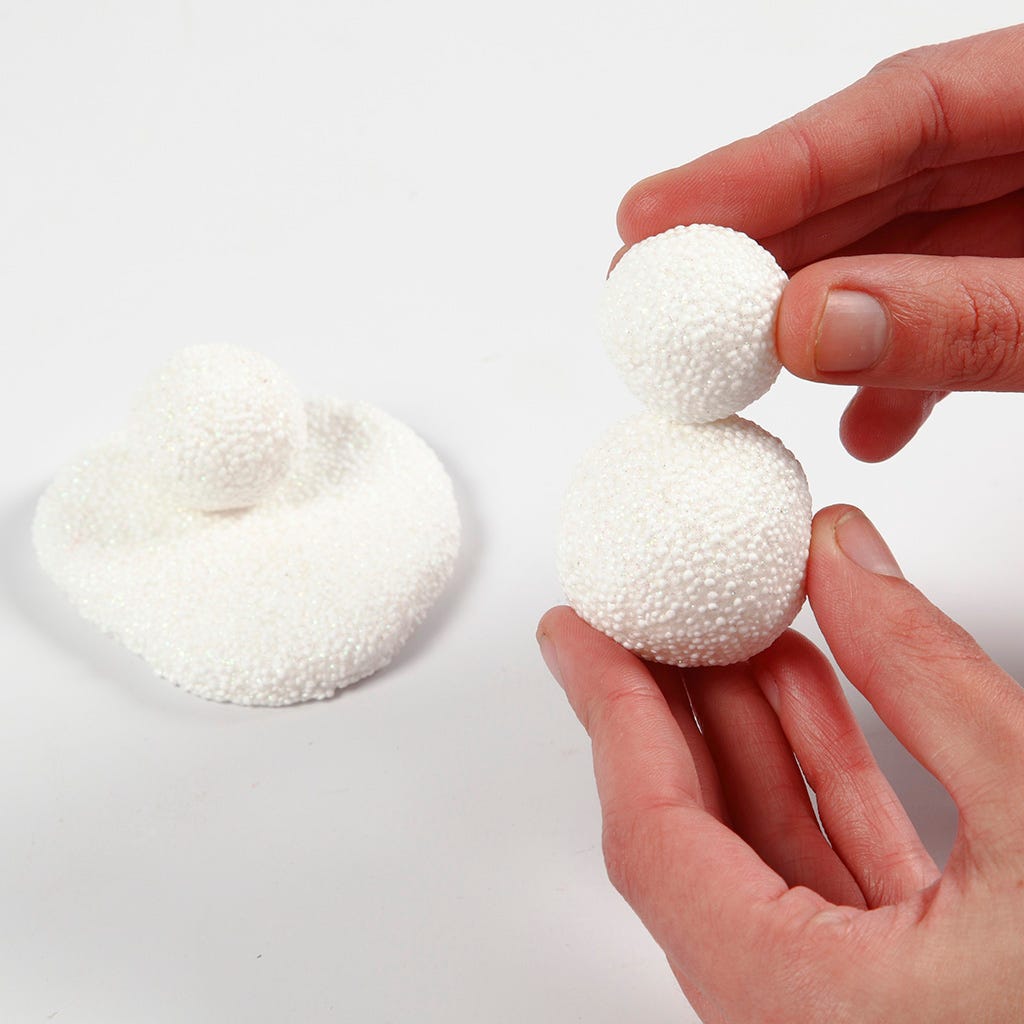 3
Assemble the covered balls. Foam Clay sticks while it is wet.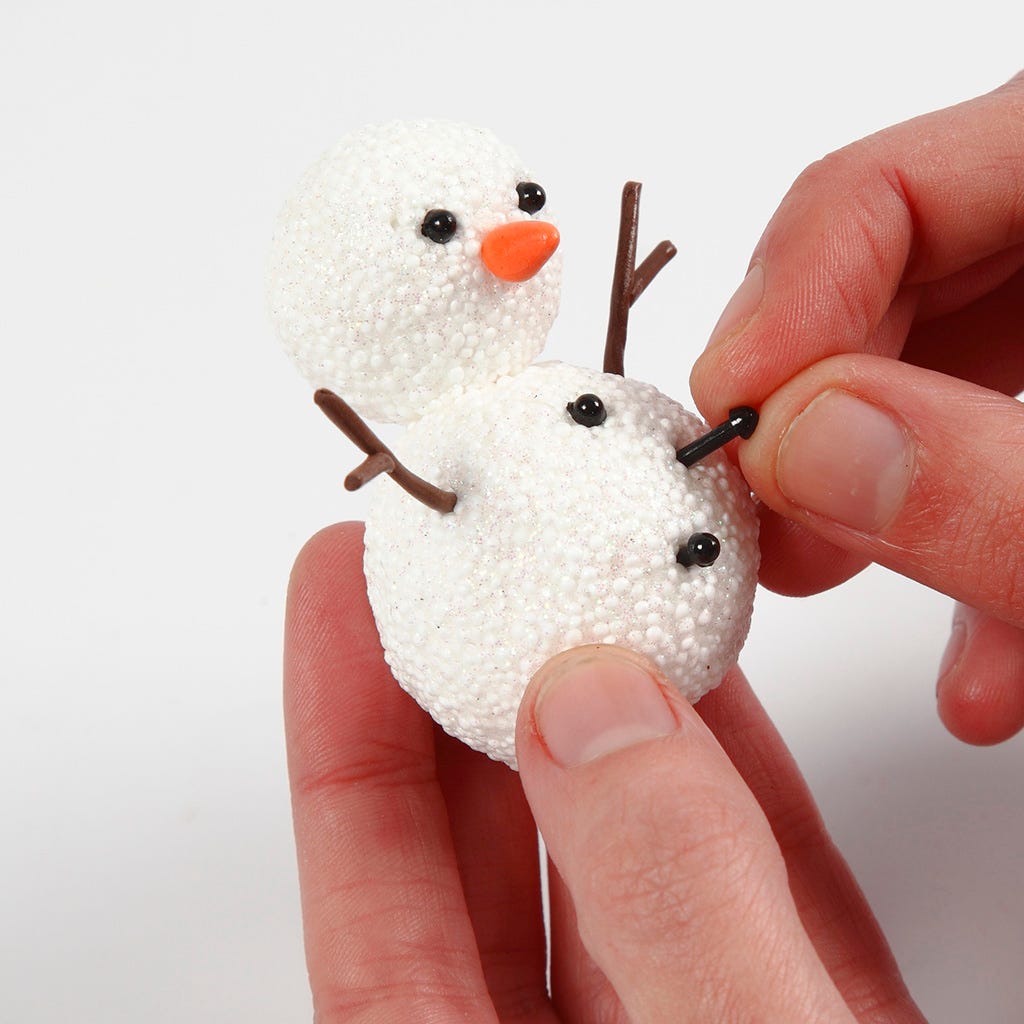 4
Decorate the snowmen with accessories for snowmen; a nose, eyes, buttons and arms.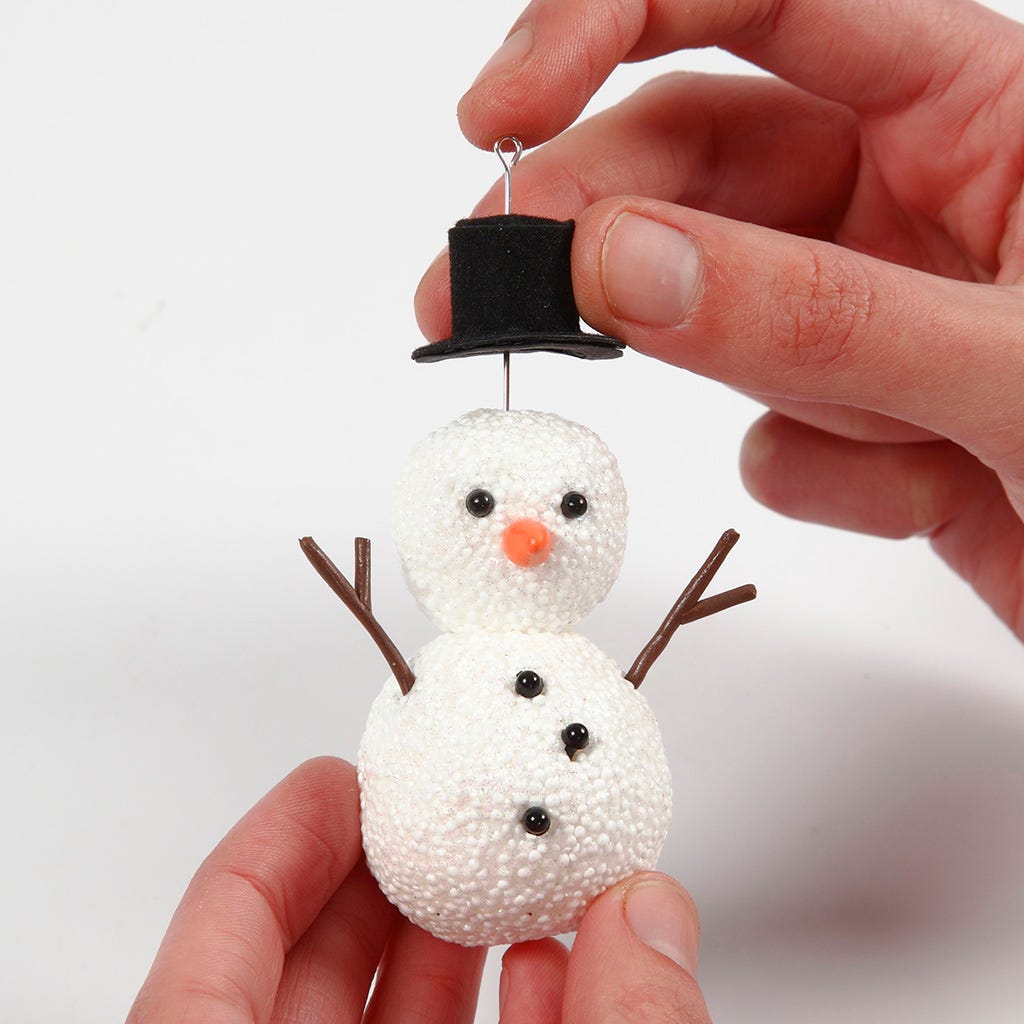 5
Attach the hat by pushing an eye pin though the hat and into the top of the polystyrene ball.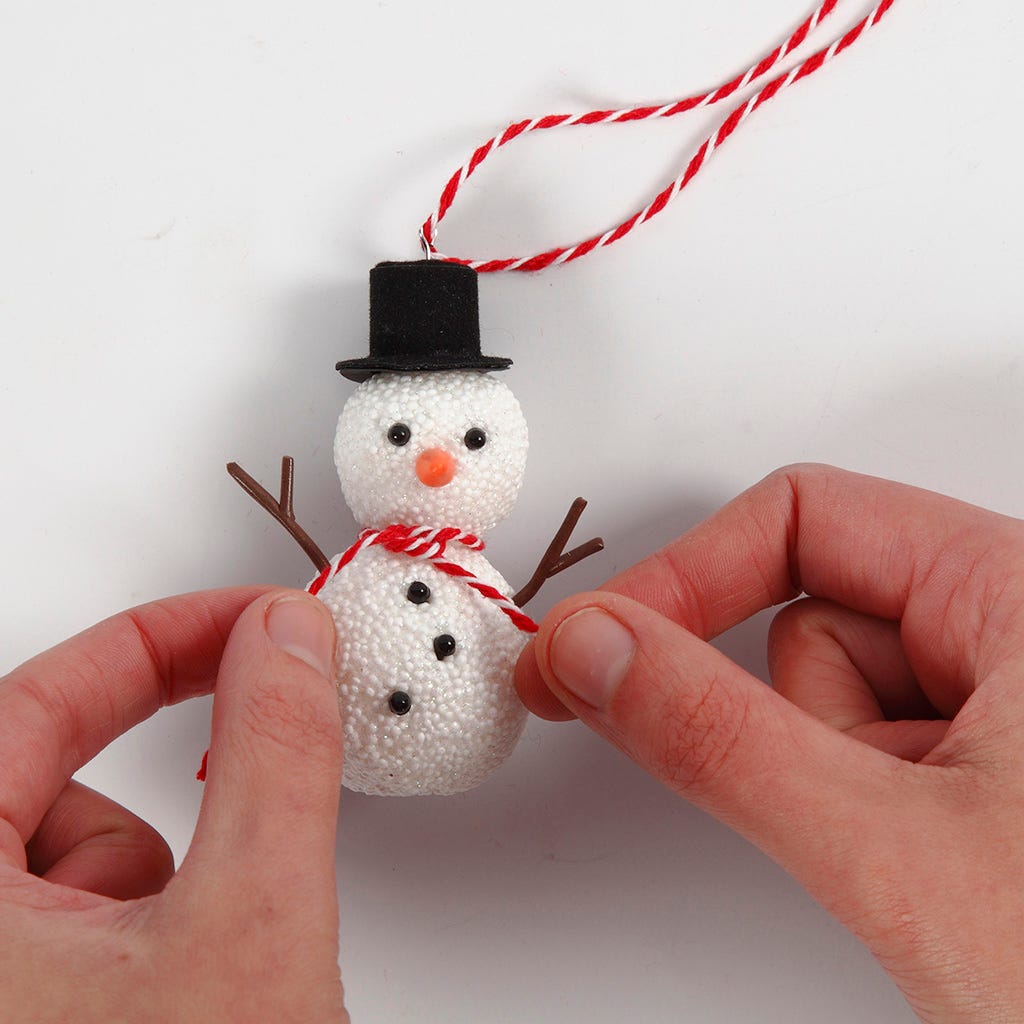 6
Tie a piece of striped cotton cord around the neck for the scarf and a piece of striped cotton cord through the loop of the eye pin for hanging.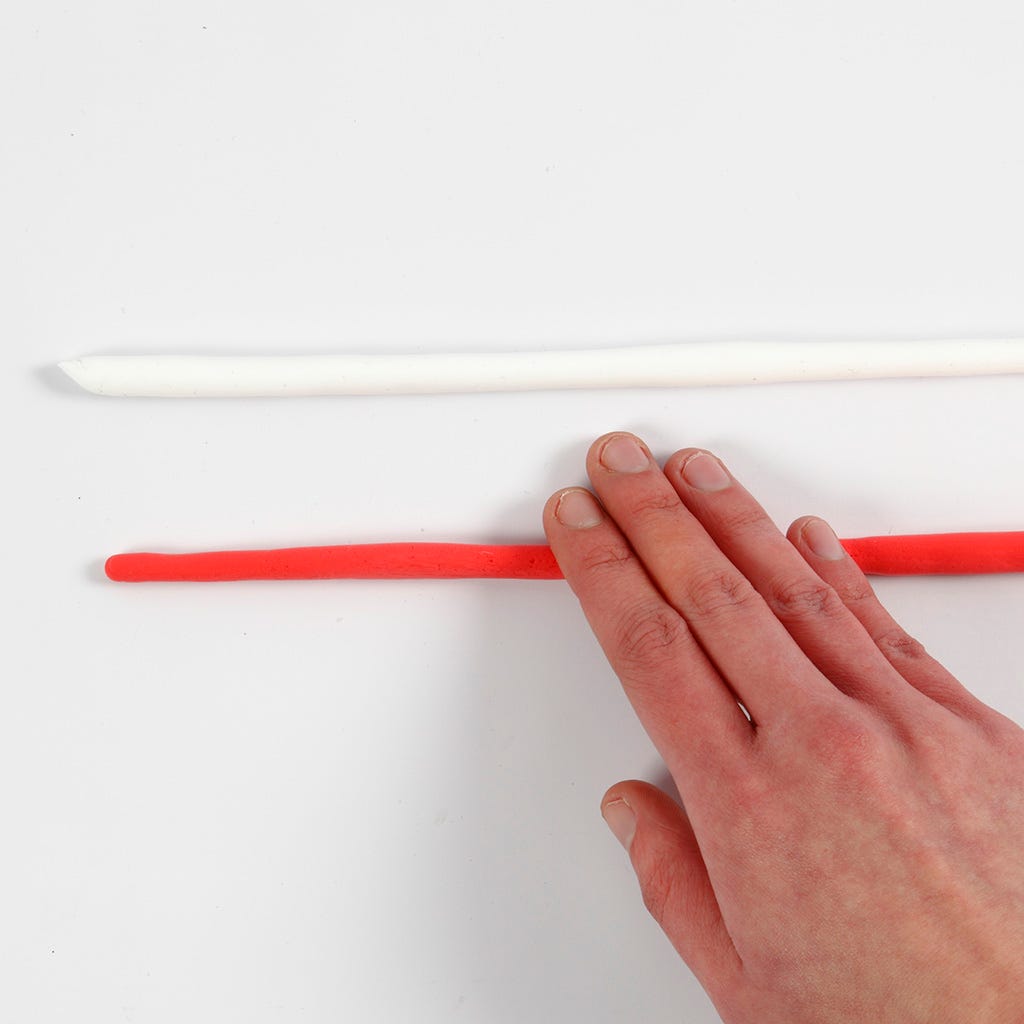 7
Roll two equal sizes "sausages" from white and red Silk Clay for the candy cane.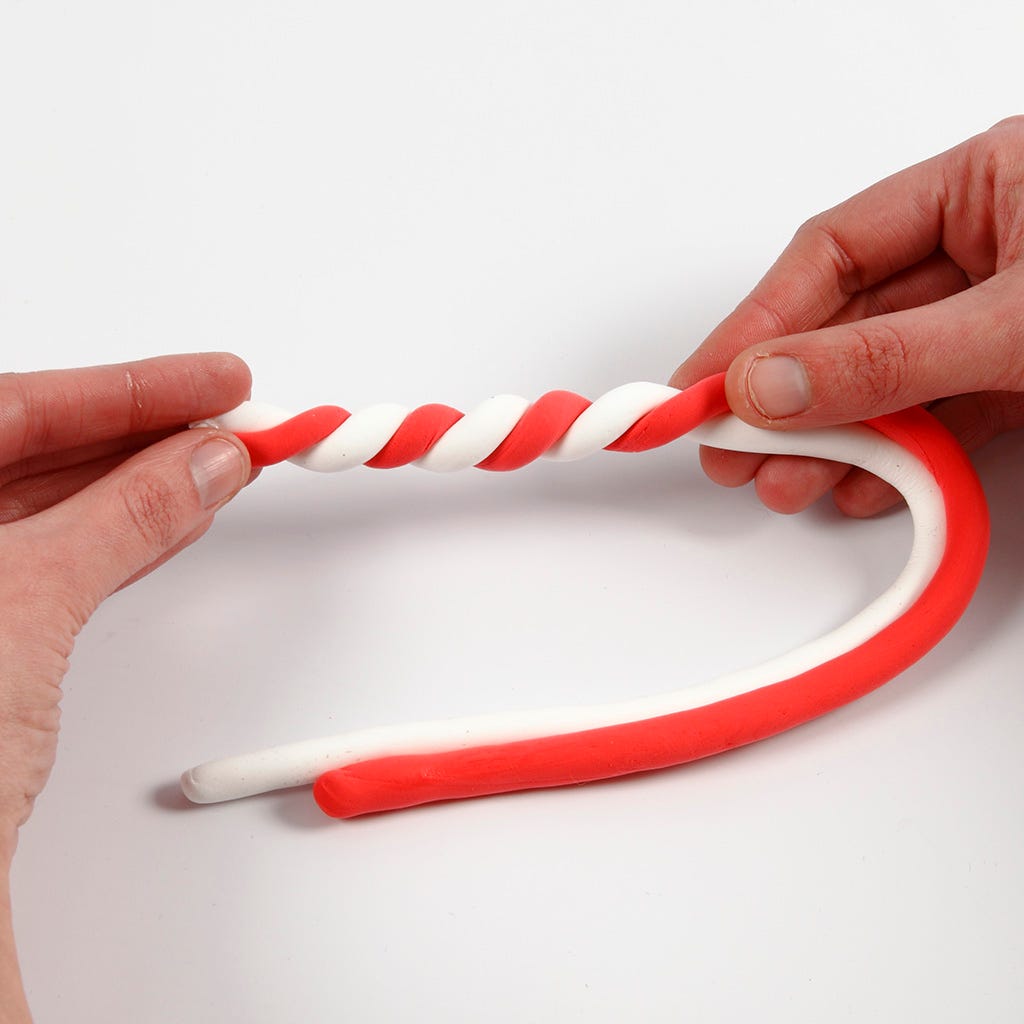 8
Twist the two "sausages" around each other as shown in the picture.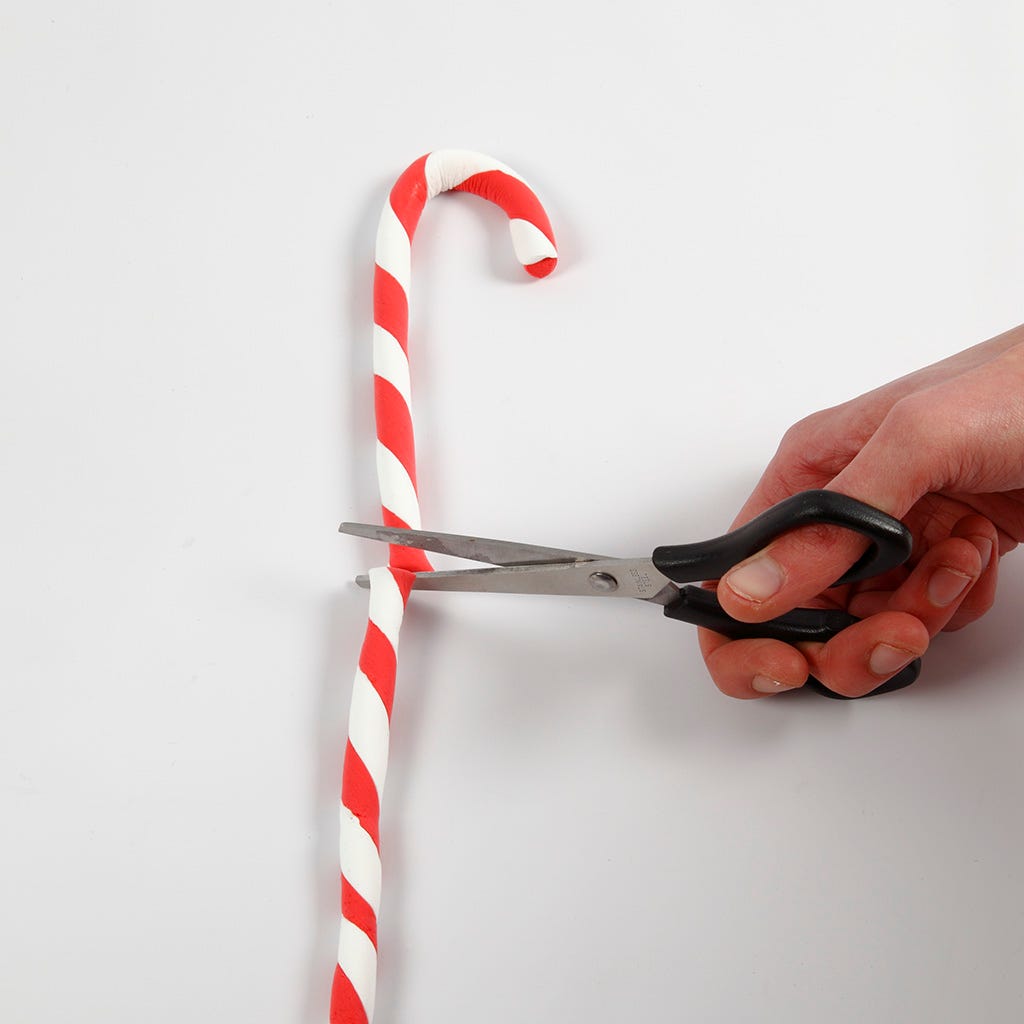 9
Shape it as a candy cone and cut at a suitable length. Let the candy cane lie flat whilst drying so that it keeps its shape.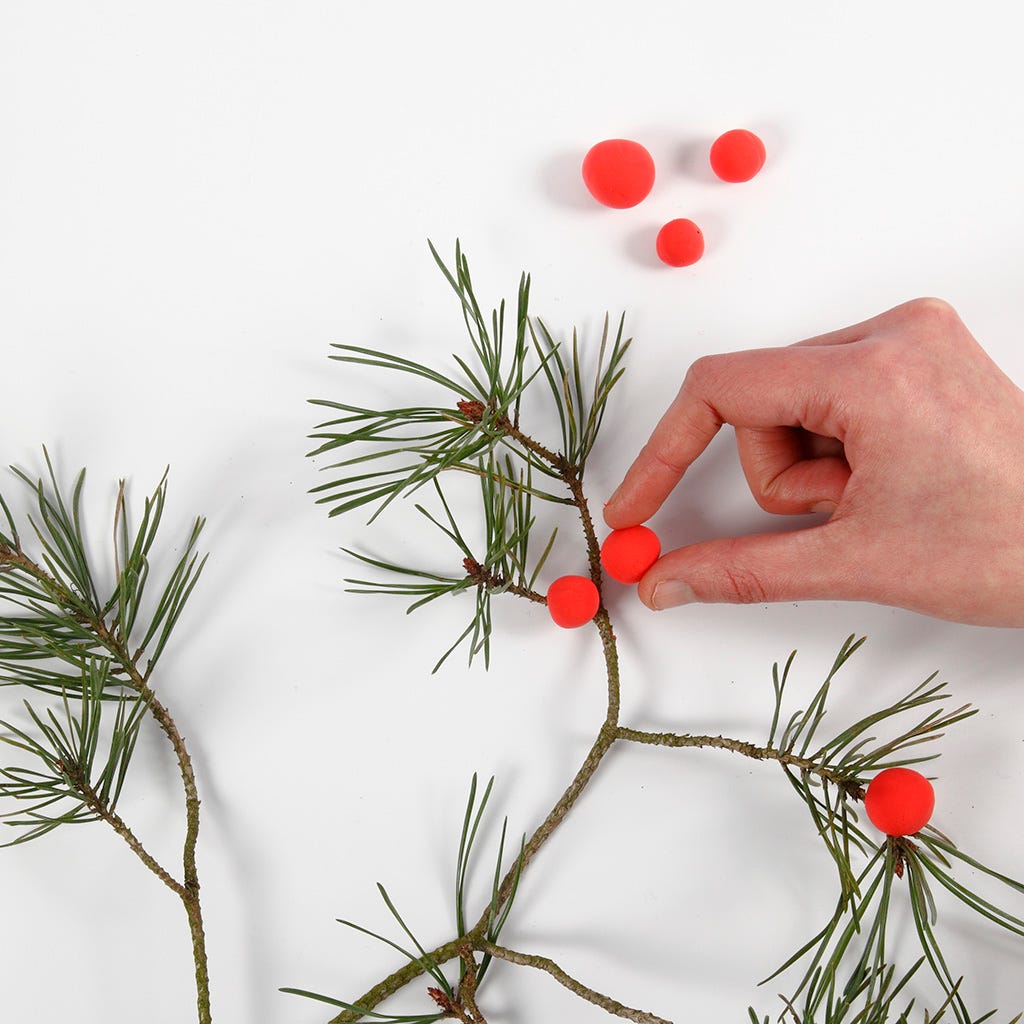 10
Roll small balls from red Silk Clay and attach them onto small branches. Silk Clay sticks onto wood while it is wet.