Flowers from Nabbi Fuse Beads and Pipe Cleaners with Pom-poms
Flowers from Nabbi Fuse Beads and Pipe Cleaners with Pom-poms
Make the most beautiful flowers with Nabbi fuse beads for petals and pipe cleaners for stalks. These flowers are made on a hexagonal pegboard with a mix of Nabbi fuse beads in standard colours, and Nabbi fuse beads in mother-of-pearl and glitter colours. The flowers are attached onto pipe cleaners and are finished with glitter pom-poms.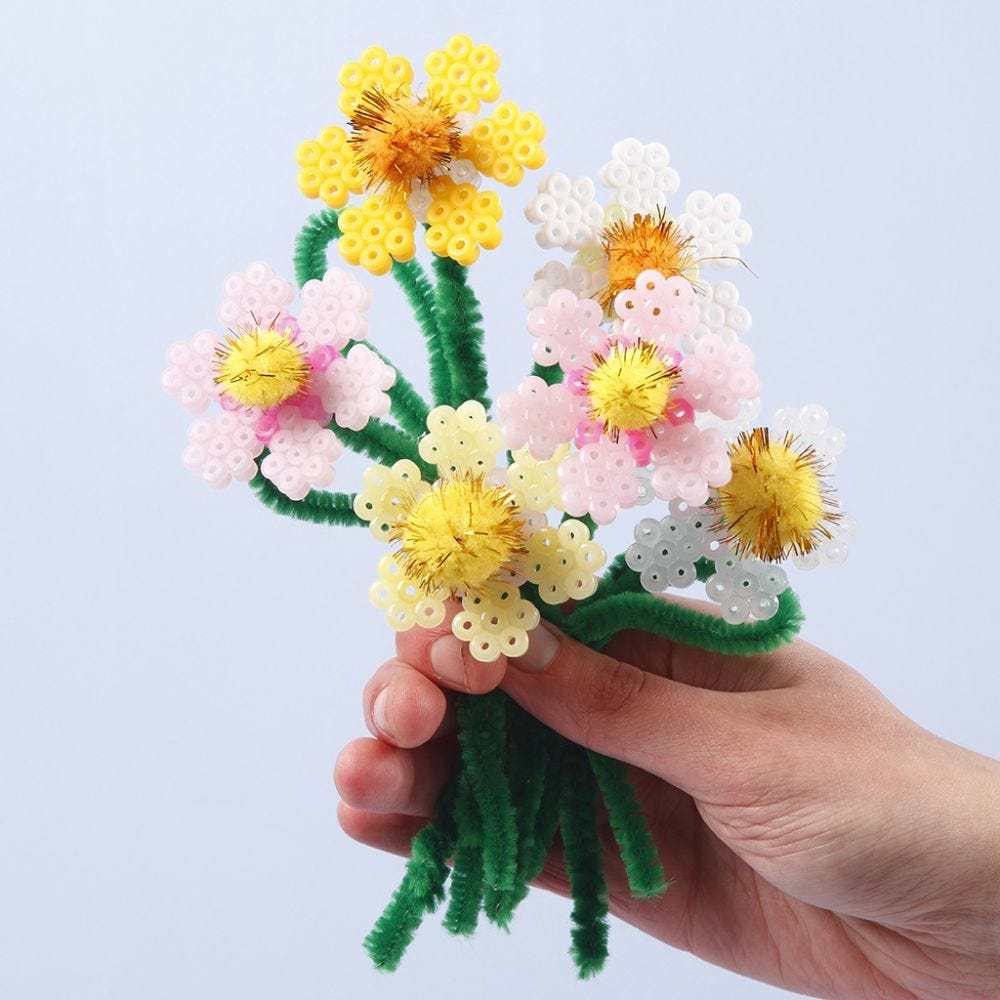 How to do it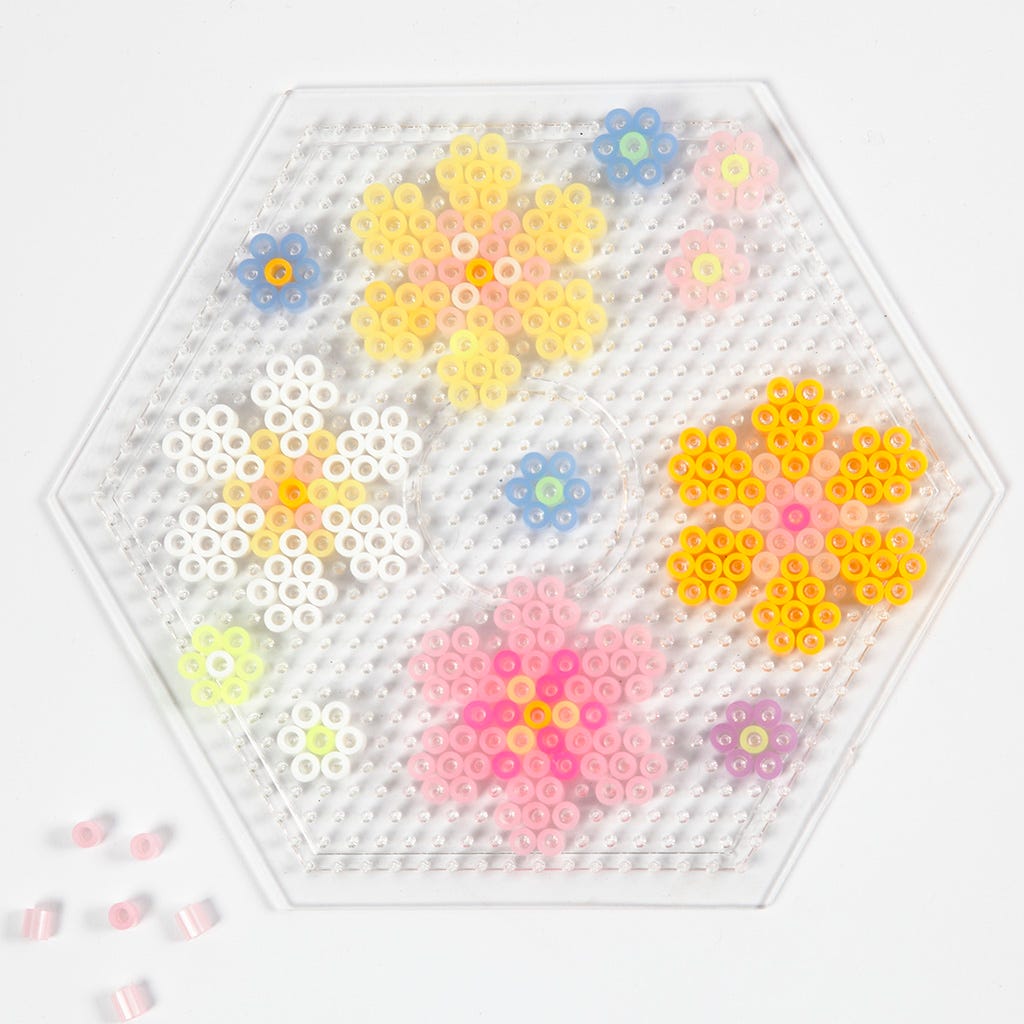 1
Place the Nabbi fuse beads on a hexagonal pegboard. You may make more than one flower on the pegboard at the same time.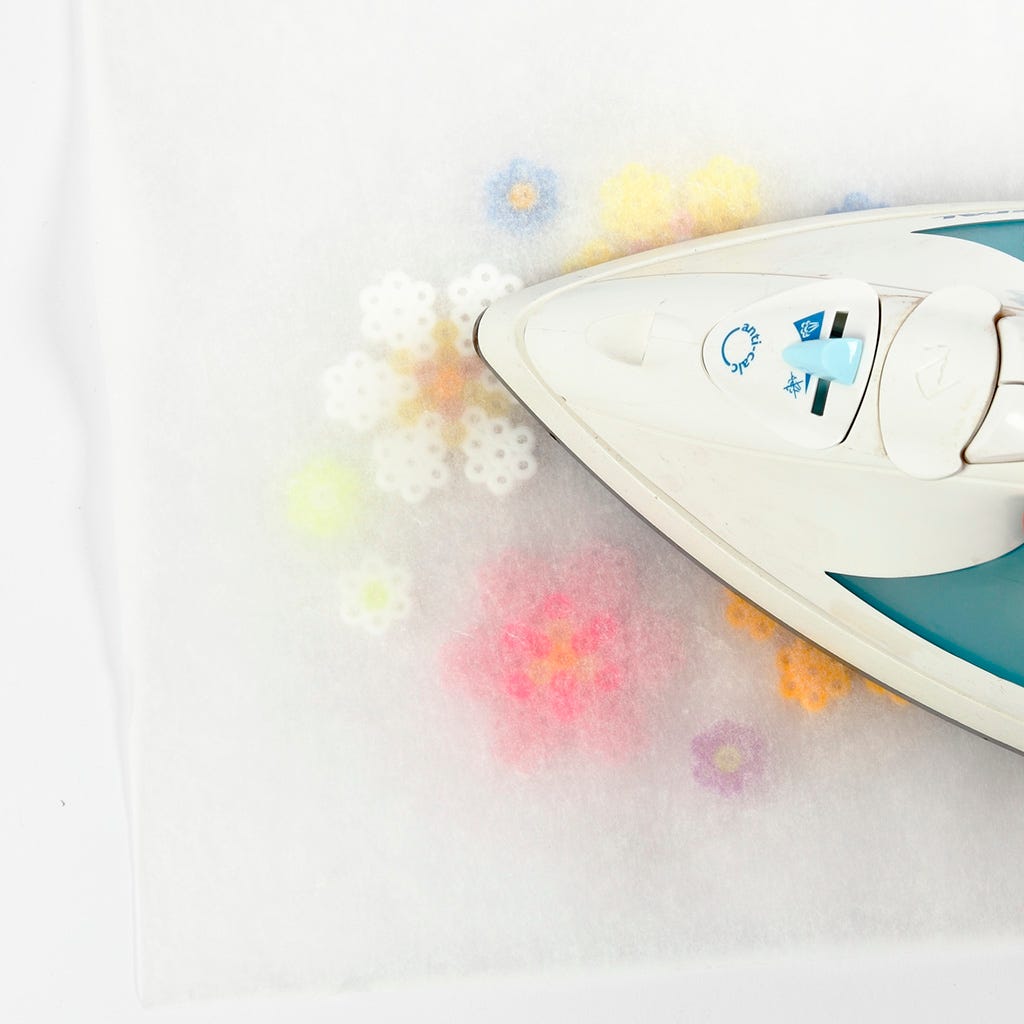 2
Place a piece of ironing paper or baking paper on top of the beads and iron them together with an iron. Do a small test beforehand as the temperature varies from one iron to another. Iron the beads so that they lightly melt together and then remove them carefully from the pegboard (still with the ironing paper or the baking paper on top). Place a book or a heavy object on top until the beads have cooled down, then remove the ironing paper or baking paper.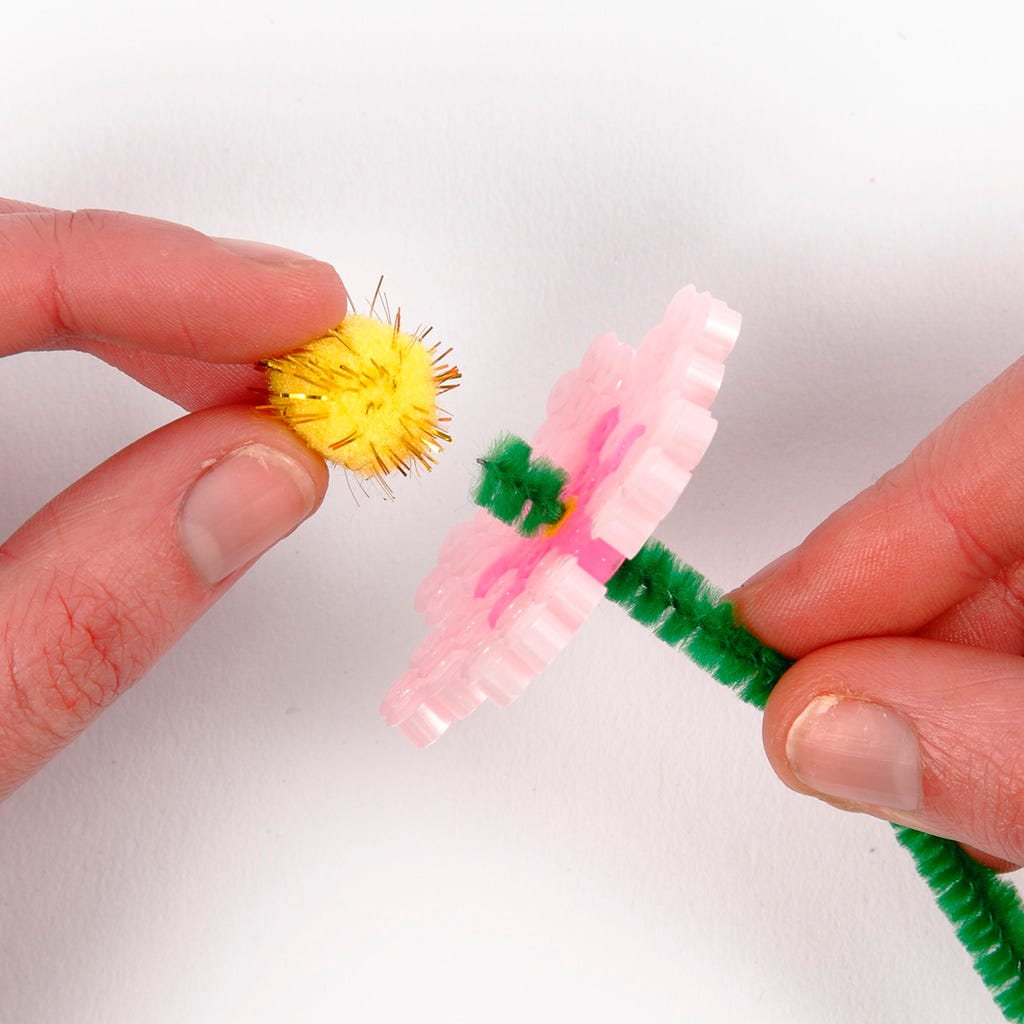 3
Push one end of a pipe cleaner through the middle of the flower and attach a pom-pom by pushing it onto the top of the pipe cleaner. You may add a blob of glue to secure the pom-pom.
4
Thread a fuse bead onto the pipe cleaner from below.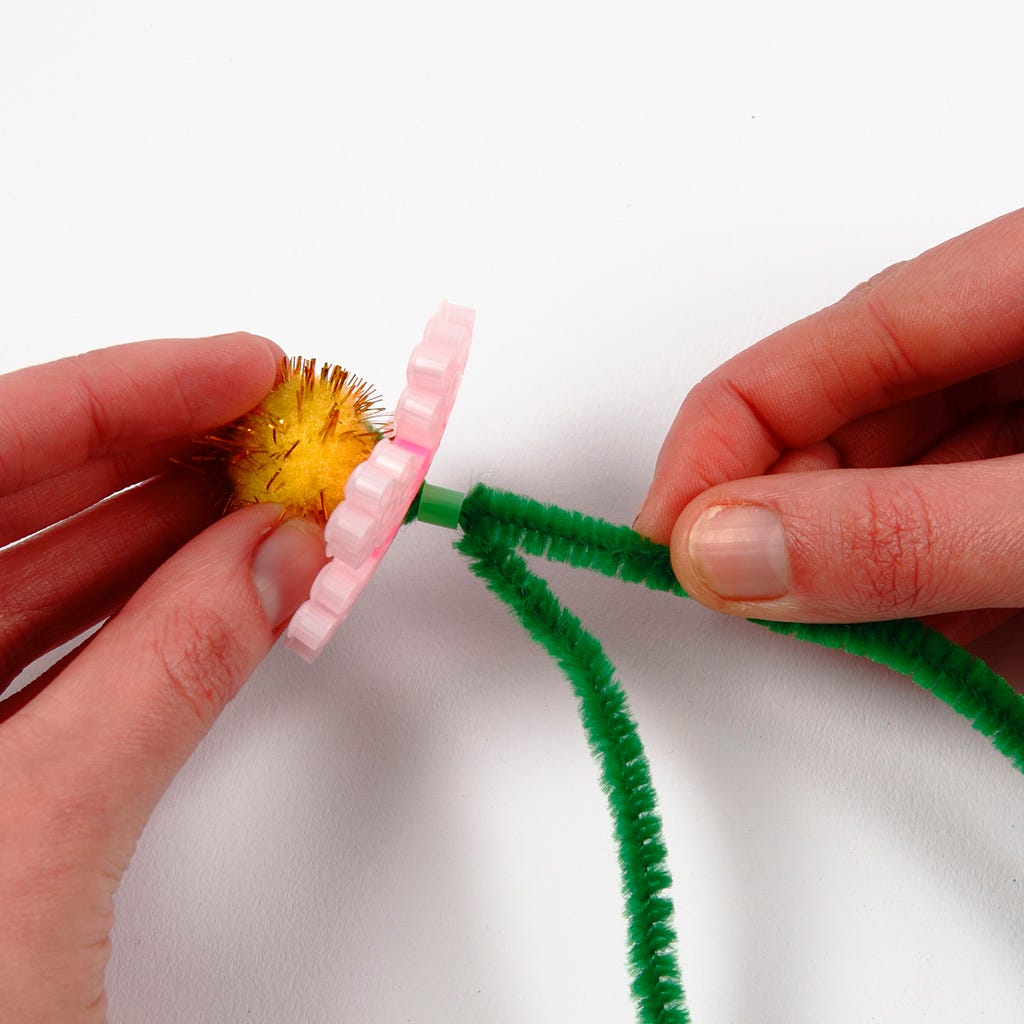 5
Push the end of the pipe cleaner up through the fuse bead, making a loop.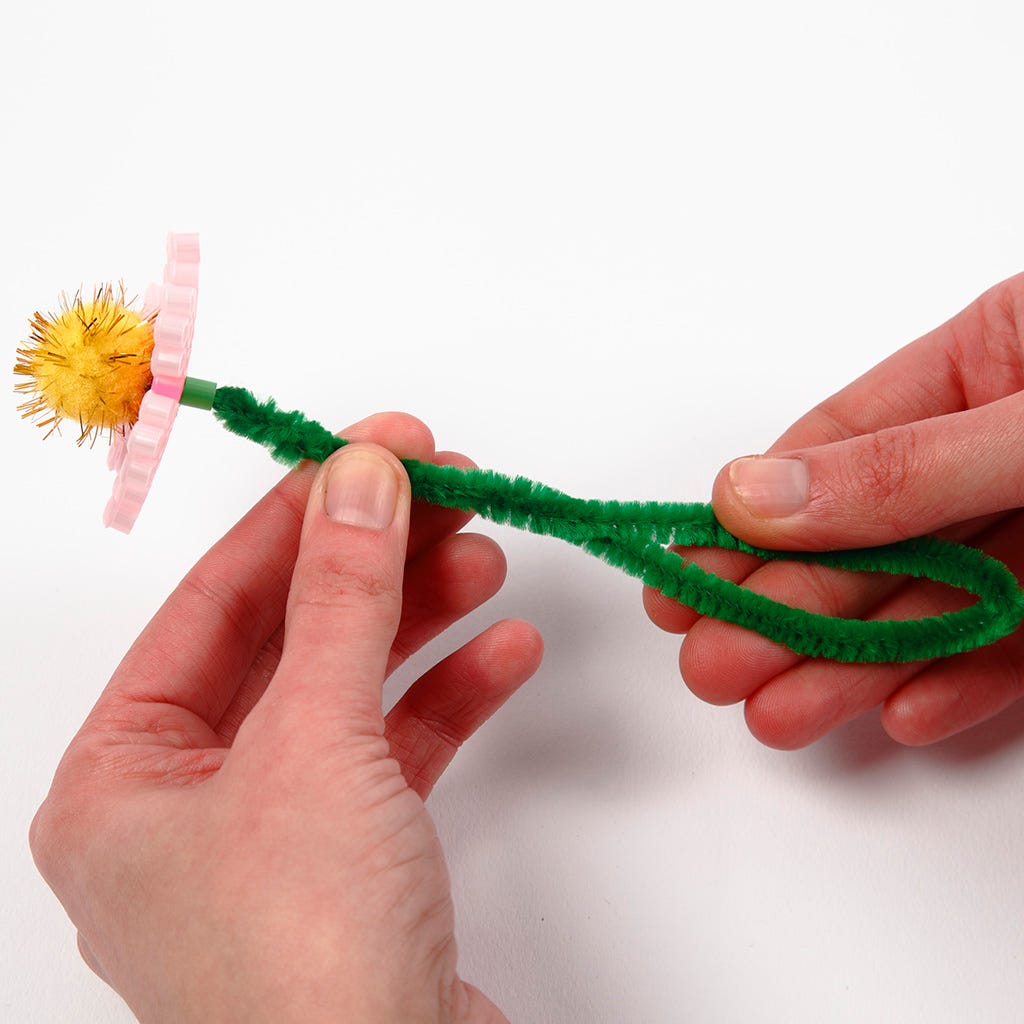 6
Twist the pipe cleaner around itself to make the stalk more rigid.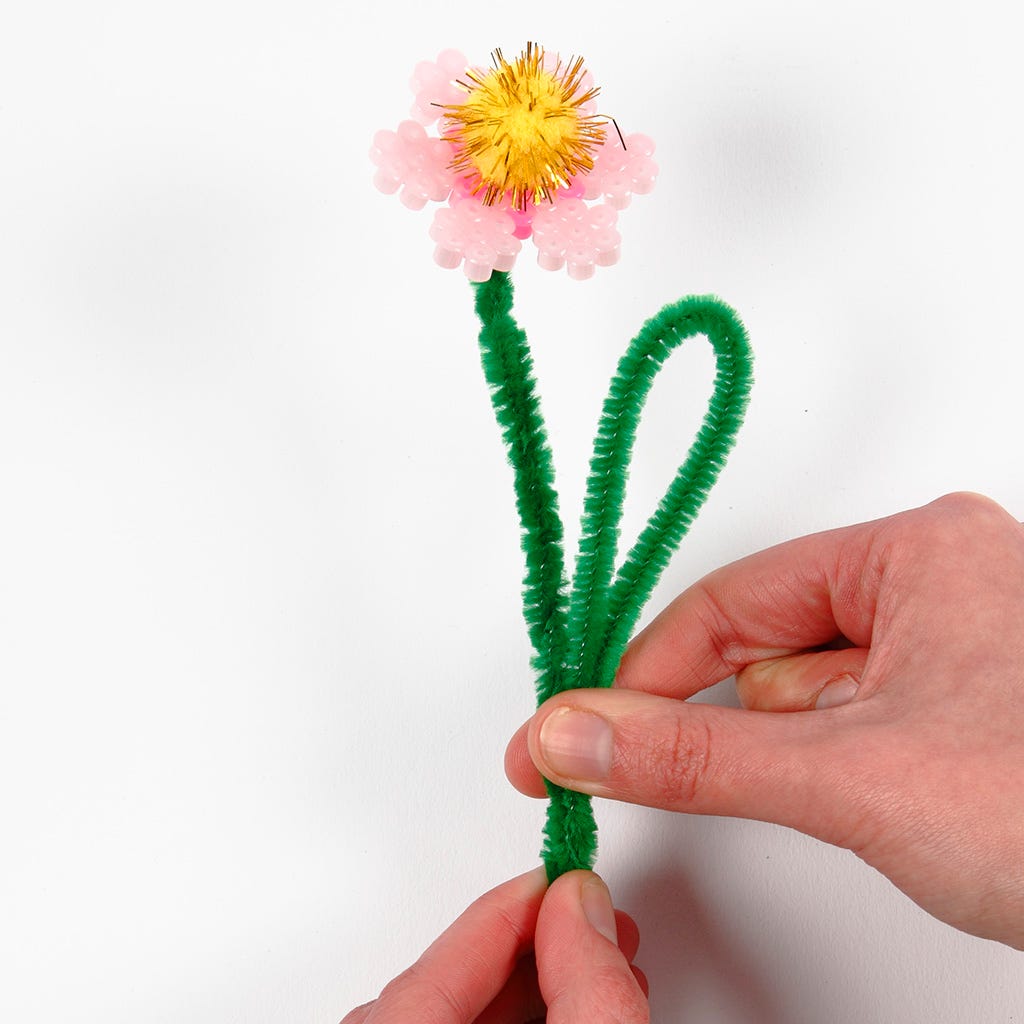 7
Shape another pipe cleaner into a leaf as shown in the photo and twist it around the stalk. Make several flowers and gather them into a bouquet.