Small baskets with flowers made from tissue paper punched out on the Big Shot machine and assembled with floral wire and a bead.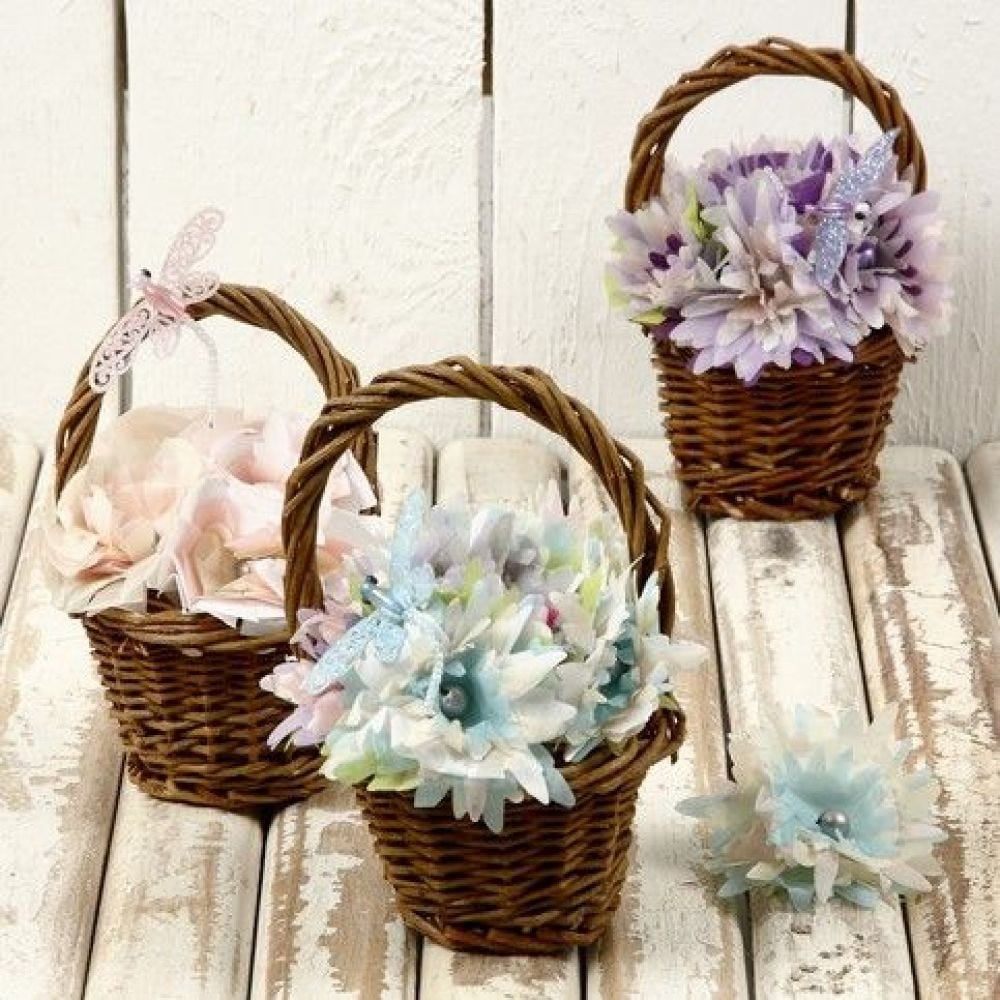 How to do it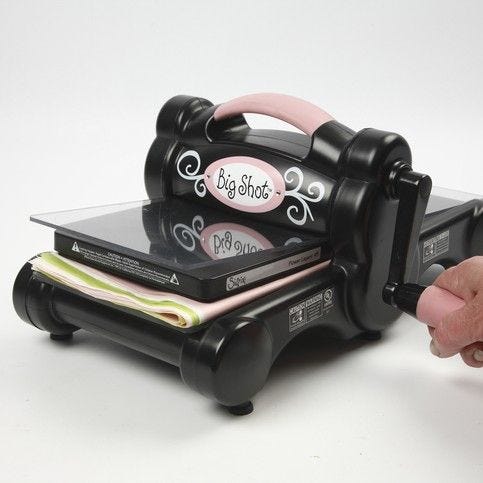 1.
Double over several sheets of tissue paper and place them in the Big Shot machine and punch out all the parts of the flower.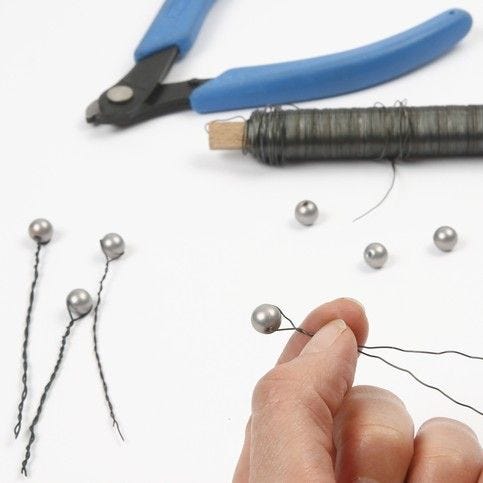 2.
Thread a bead onto a piece of floral wire and twist it to form a long stem.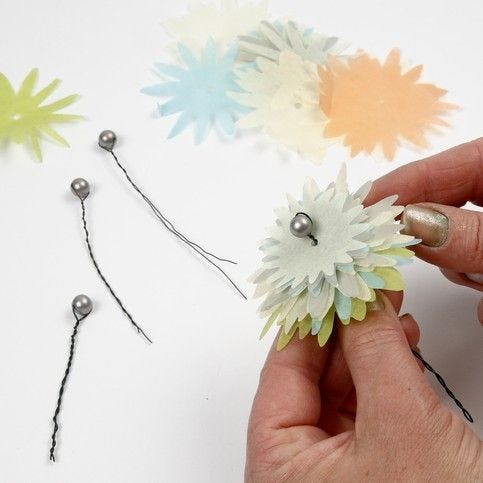 3.
Assemble the tissue paper flowers together on the stem.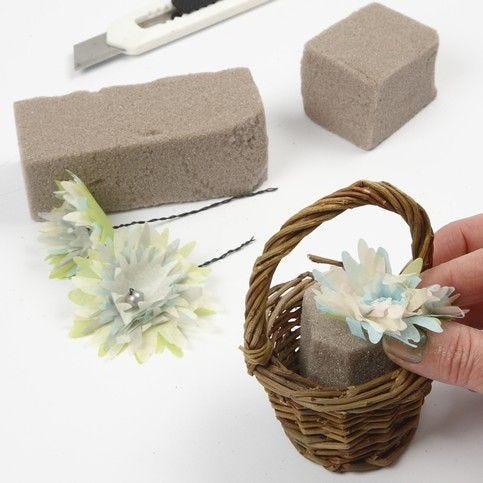 4.
Insert the flowers into a piece of oasis which has been attached into the basket with a glue gun. Finally attach the small lovely dragonfly.