These flat glass baubles are decorated with Vivi Gade Design decoupage paper, 3D Snow Effect and paper cord. How to do it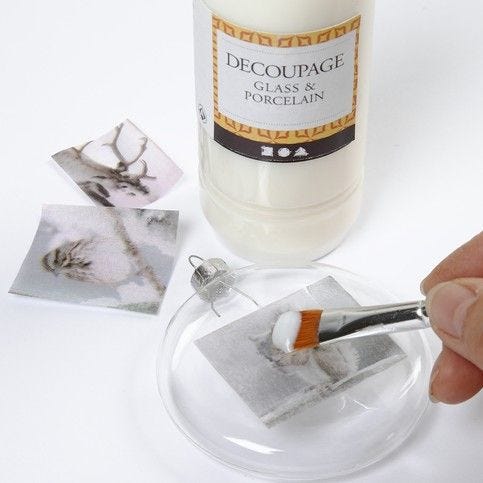 1.
Cut out the motifs from the sheet of decoupage paper and attach them to the glass bauble (with the back facing upwards and the motif against the front). Apply a coat of decoupage lacquer for glass on top of the paper.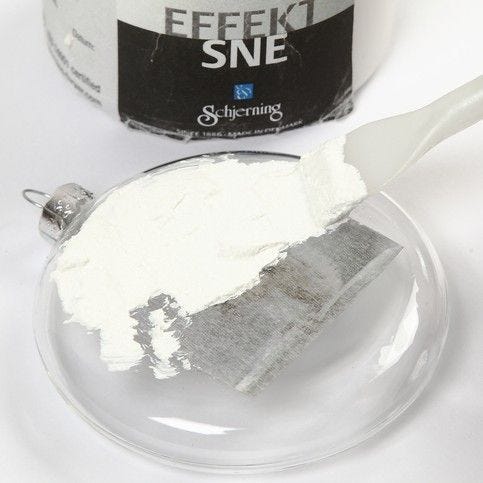 2.
When the paper is dry, apply a layer of 3D Snow Effect.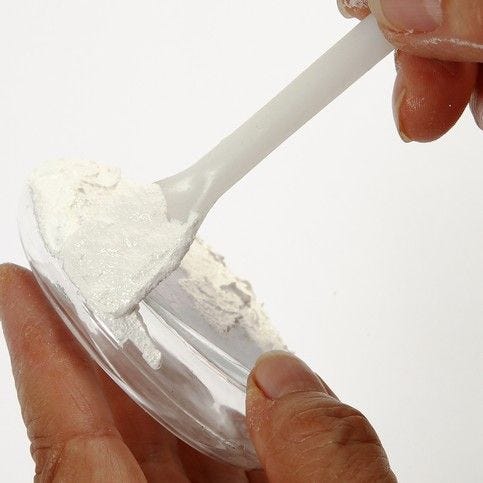 3.
Apply Snow Effect onto the middle of the bauble. Dab Snow Effect onto the sides of the bauble with a spatula so that it resembles snow.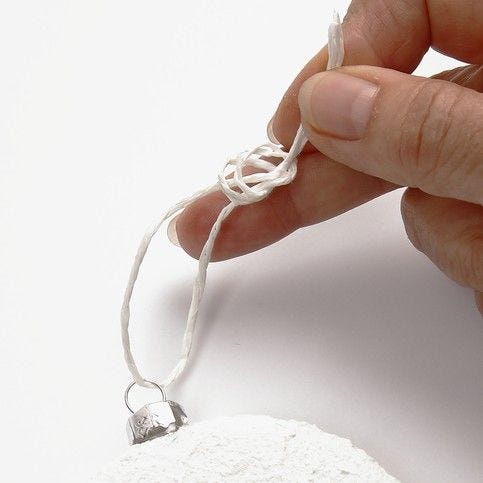 4.
When the "snow" is dry, tie a piece of paper cord onto the hanger for hanging.