Finger Knitting with Fantasia Acrylic Yarn
These knitted necklaces and bracelets are made from Fantasia Acrylic Yarn according to the finger knitting technique.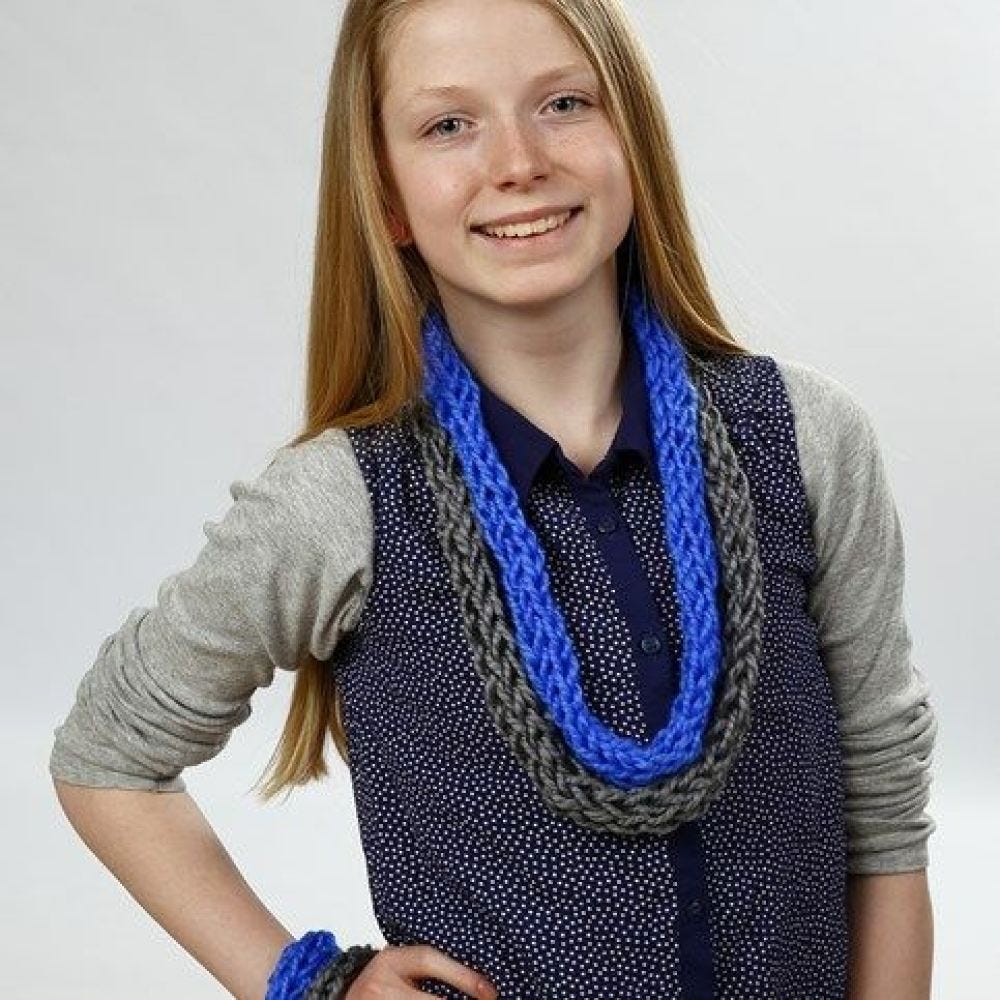 How to do it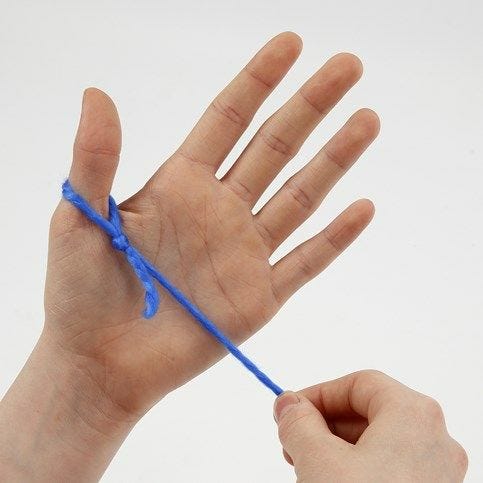 1.
Make a loop and tie it around your thumb.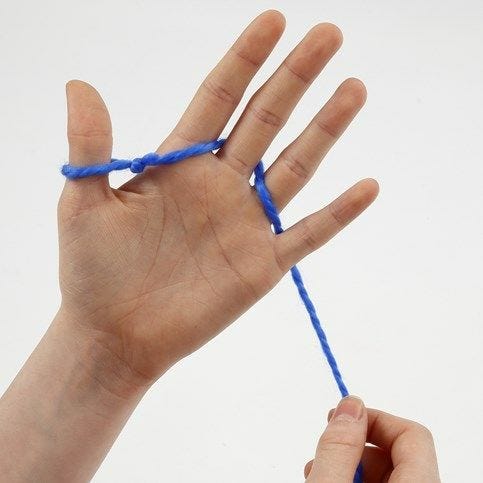 2.
Feed the yarn in and out between your fingers as illustrated.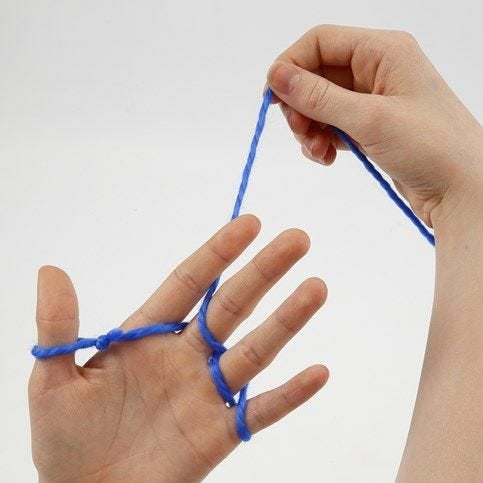 3.
Feed the yarn the same way back like a number eight.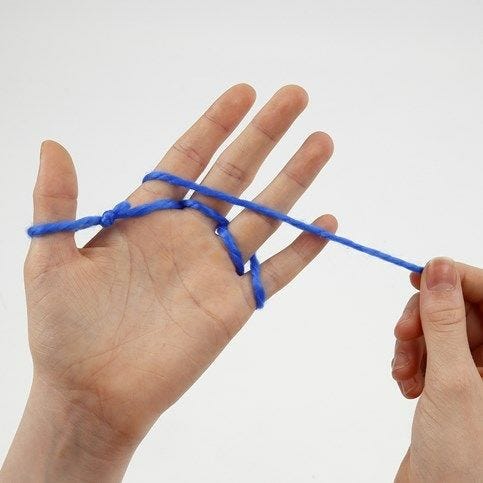 4.
Put the yarn across the four fingers.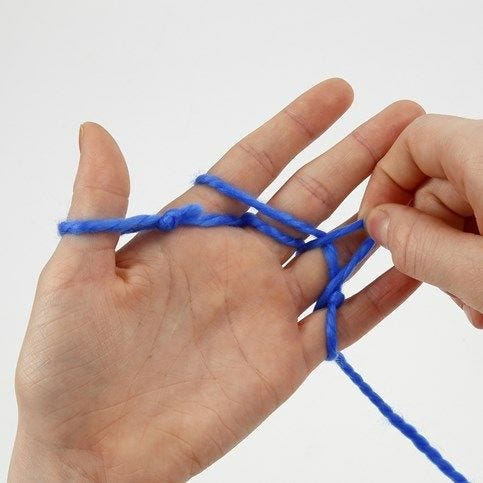 5.
Lift the loop over the yarn at each finger.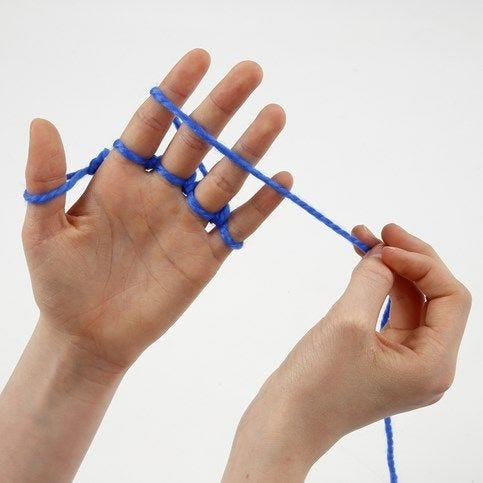 6.
Repeat the procedure of feeding the yarn around each finger and lift the loops by each finger as described above.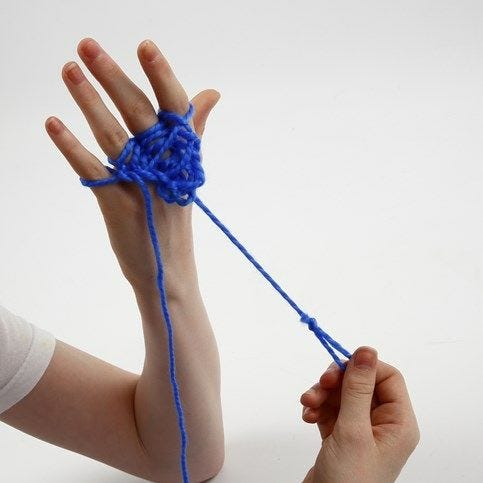 7.
Make sure to tighten the work as you go along.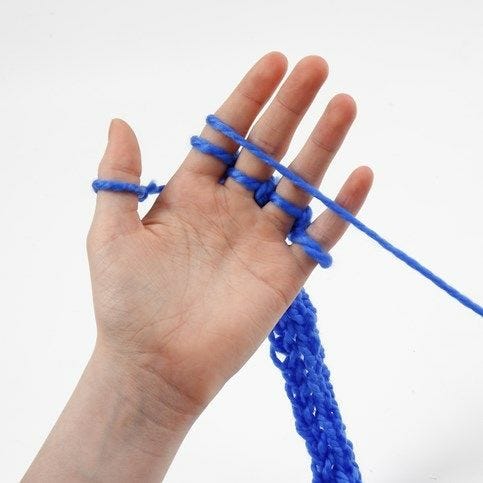 8.
Continue the procedure until the desired length is reached.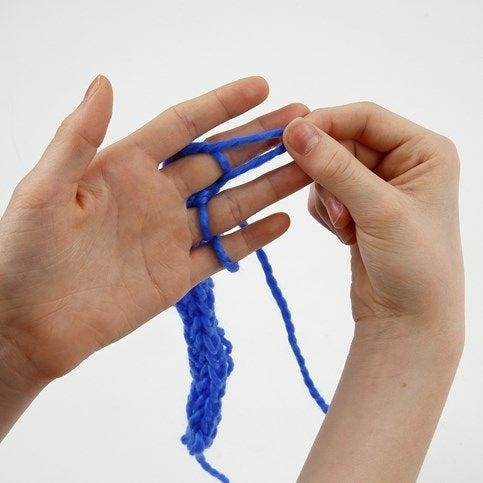 9.
Finish by lifting the loops over the fingers.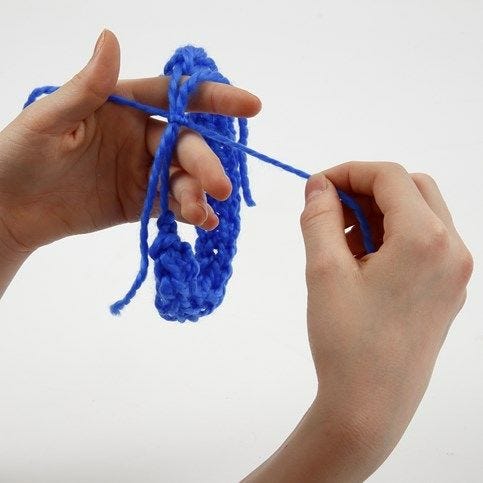 A TIP
The bracelet: Braid across the two ends which are placed in parallel. Trim and finish by tying a knot.