Felted Woollen Hearts with a Ribbon
Felted Woollen Hearts with a Ribbon
These hearts are felted from Karteflor wool inside a shape cutter. Then they are glued onto a piece of decorative ribbon with a wooden bead for hanging.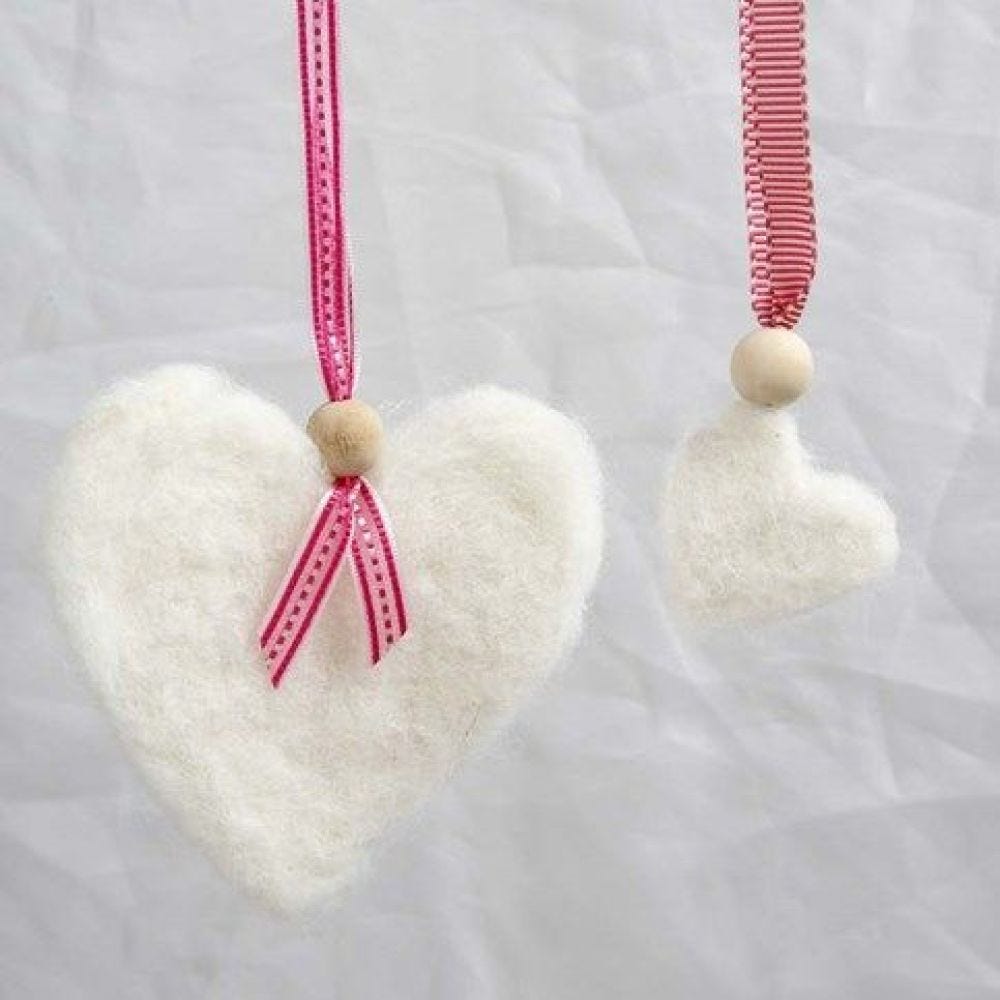 How to do it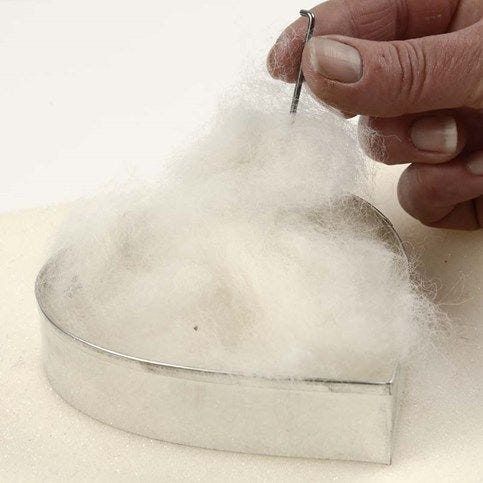 1.
Place the shape cutter on the needle felting foam pad and fill it with Karteflor carded wool.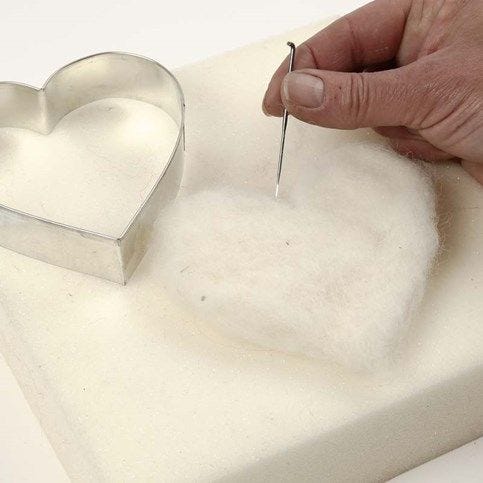 2.
Push the felting needle up and down until the carded wool has taken the firm shape of the heart. Then turn the heart over and continue felting until this side feels firm and has taken the shape of the heart.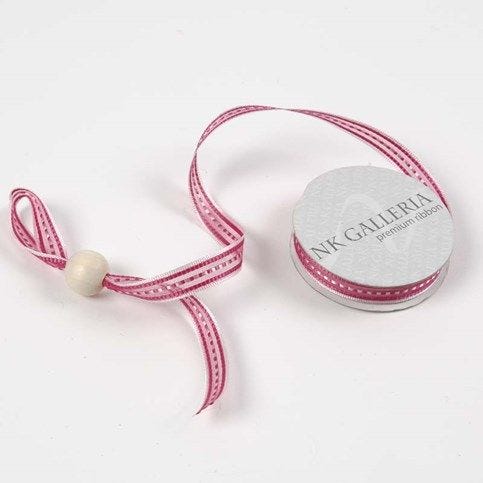 3.
Thread a wooden bead onto the decorative doubled-over piece of ribbon, making a loop for hanging. Use a piece of wire for guidance.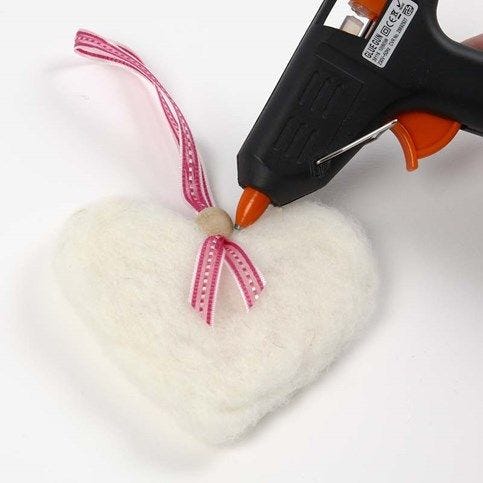 4.
Glue the ribbon with the wooden bead onto the heart using a small blob of glue. Use a glue gun.