Owls with eyes and a beak made from plain felt with a decorative print on the front using a stamp and fabric paint. Make it into into a cushion with decorative ribbon at the side for feathers and at the top. Fill it with stuffing and plastic pellets.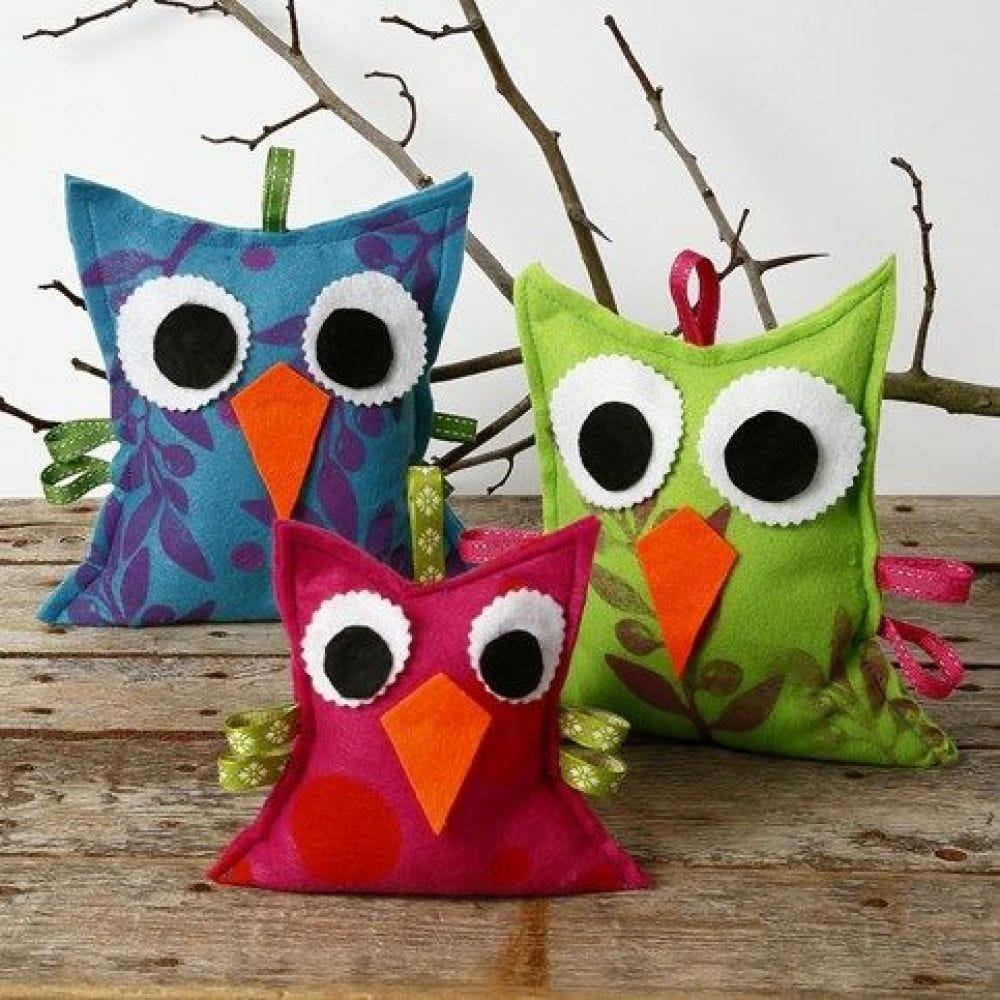 How to do it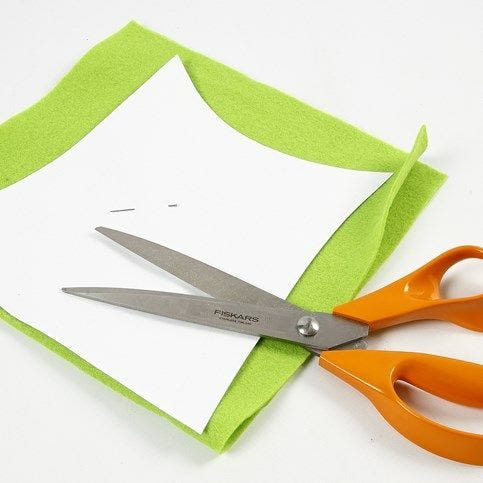 1.
Print and cut out the template which is available as a seperate PDF file for this idea. Place the body template against the fold in the felt and cut out.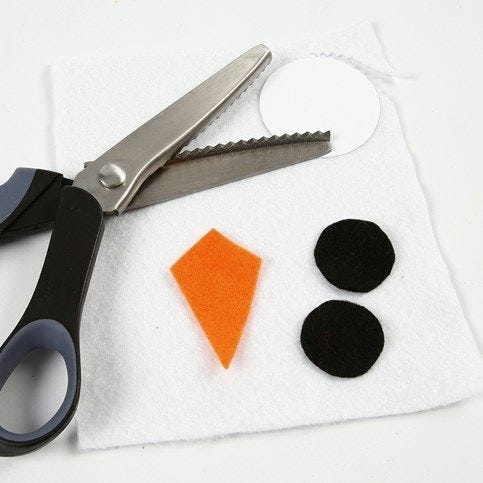 2.
Cut out the beak and the pupils with a normal pair of scissors and use pinking shears for cutting out the actual eyes.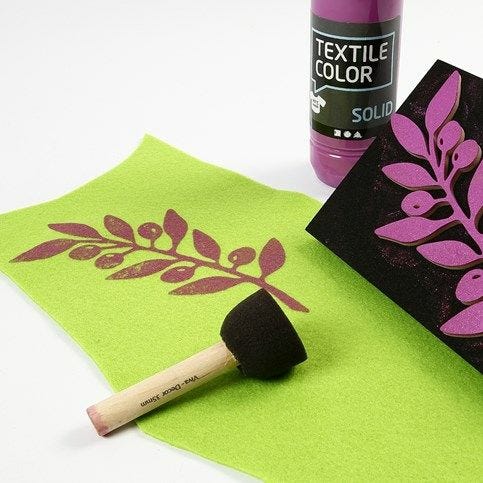 3.
Make patterns on the tummy by applying Textile Solid fabric paint to a foam stamp and pressing it onto the felt. A TIP: use a foam stencil brush for applying the paint to the stamp. Leave to dry.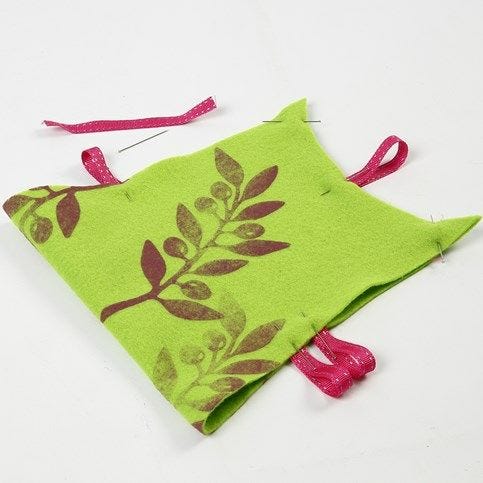 4.
Cut a total of five pieces of ribbon for feathers for the owl's head and sides. Fold them in half and pin them between the two pieces of felt as shown.
5.
Sew the body together along the edge, inner side against inner side. NB: Remember to leave a hole for adding the stuffing.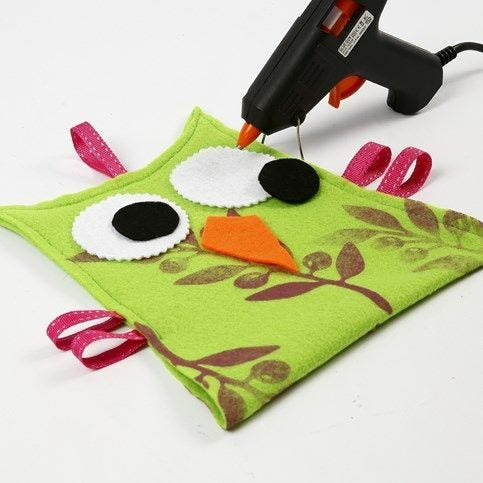 6.
Glue on the eyes and the beak.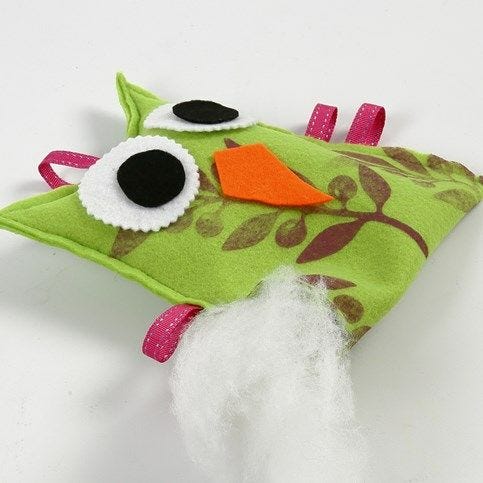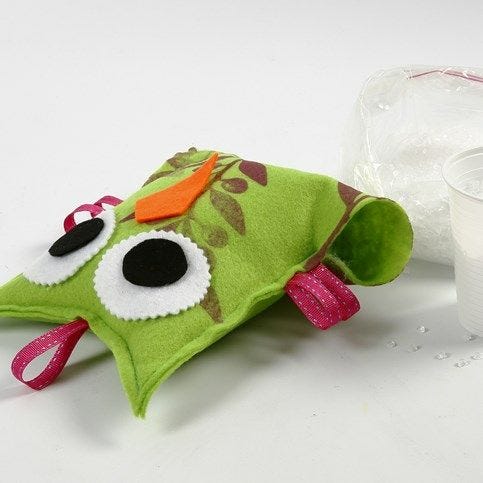 8.
To stabilize the owl's balance point, fill the lower part of the owl with plastic pellets. Sew the hole together.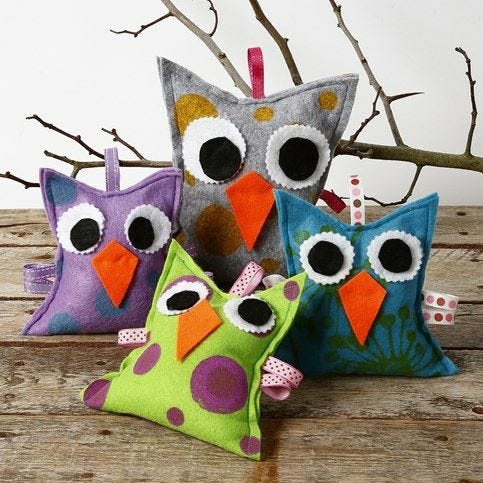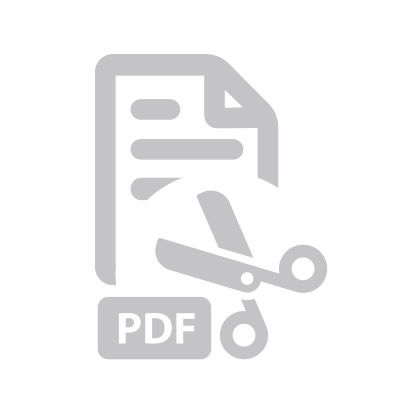 Attached file:
Download