Felt holders for glass and trivet
Felt holders for glass and trivet
Felt holders for glass and trivet, made in heavy nature Harmony felt, stamped Textil solid fabric paint and sewn together. How to do it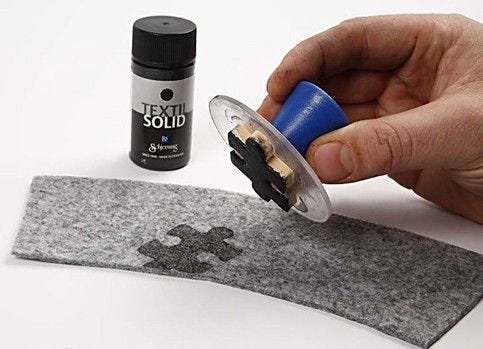 Felt holders for glass
Cut out the felt following the template and then stamp the pattern onto the felt. Finish by sewing the holder together.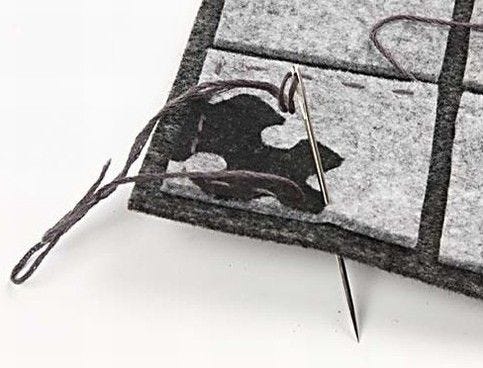 The trivet
Cut a large piece of felt measuring 20 x 20cm and nine pieces of felt measuring 6 x 6cm. Stamp on the pattern and sew the parts together as shown.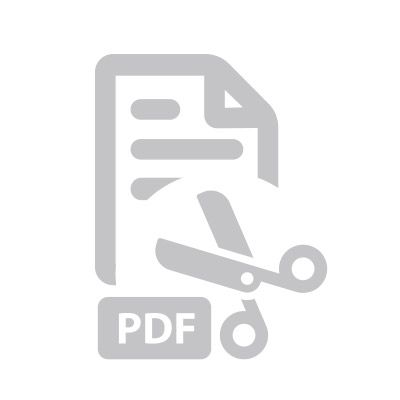 Attached file:
Download
Copyright © 2013-present Magento, Inc. All rights reserved.