Felt Hearts with decorative Back Stitches
Felt Hearts with decorative Back Stitches
These hearts are cut from felt and decorated along the edge with back stitches using mercerised cotton yarn which is also used for hanging. How to do it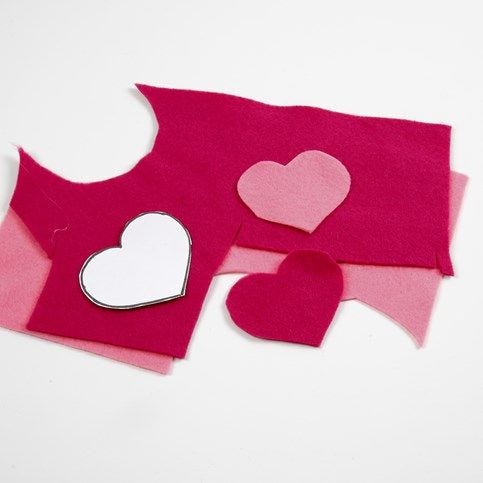 1.
Print the template, available as a separate PDF file for this idea. Cut it out and place the template on a piece of felt. Draw the outline of the template on the piece of felt and cut it out.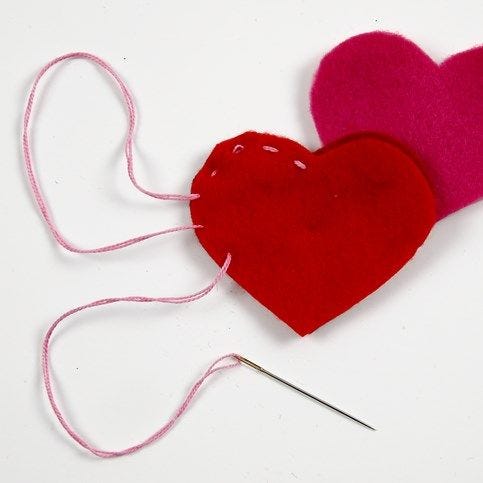 2.
Sew back stitches along the edge of the heart using mercerised cotton yarn.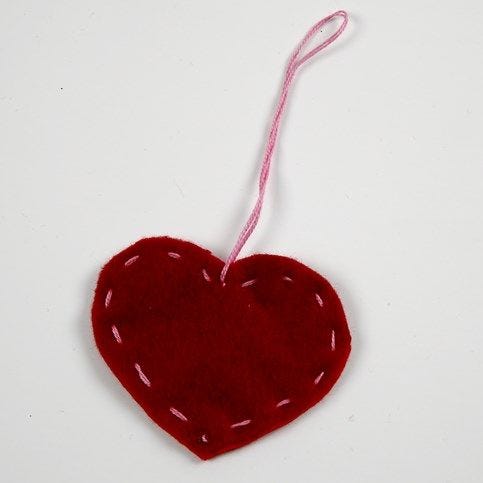 3.
Finish with a knot and sew a piece of doubled over mercerised cotton yarn onto the top of the heart for hanging.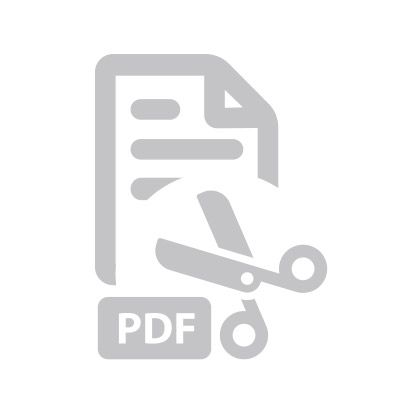 Attached file:
Download