Christmas trees and Christmas animals are cut from 3mm felt and decorated with clear marker and sequins. How to do it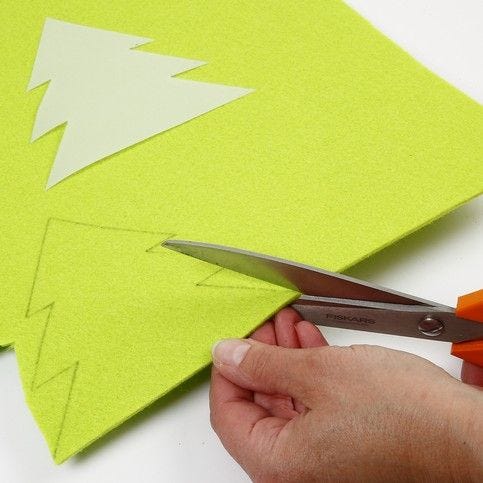 1.
Cut out the two Christmas tree shapes using the template.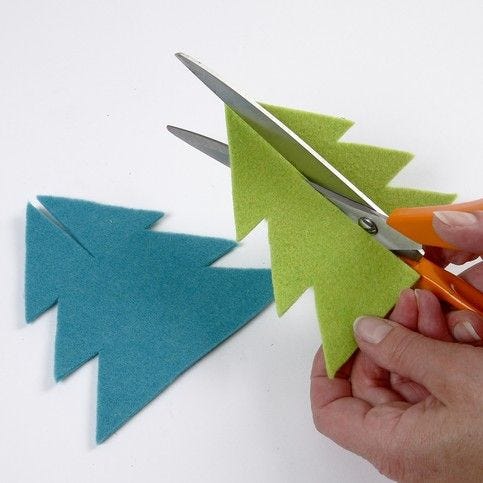 2.
Cut a slit from the base and 2/3 up on one Christmas tree and from the top and 1/3 down on the other Christmas tree.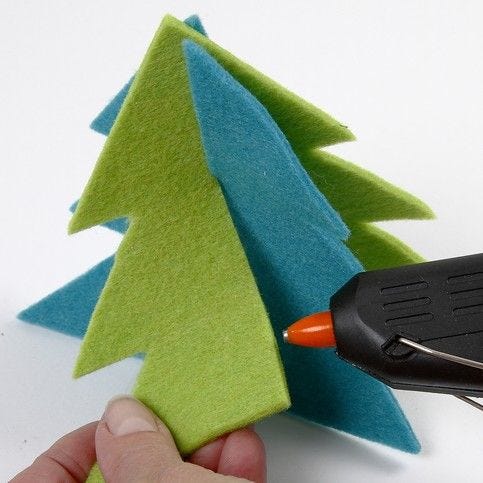 3.
Assemble the two pieces and fix them in place with a glue gun.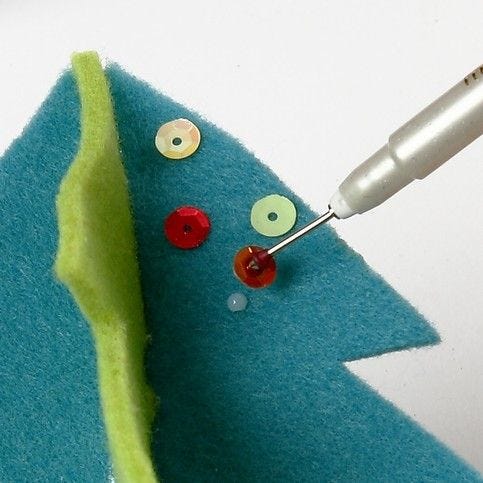 4.
Make small glue dots with a Clear Marker and place the sequins in the dots. You may use a glue pen for picking up the sequins.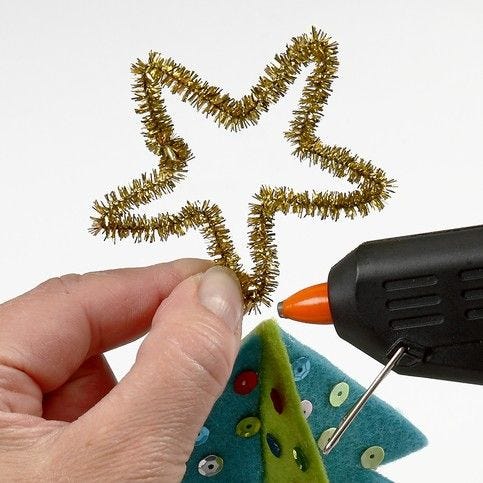 5.
Shape a star from a pipe cleaner and glue it onto the Christmas tree.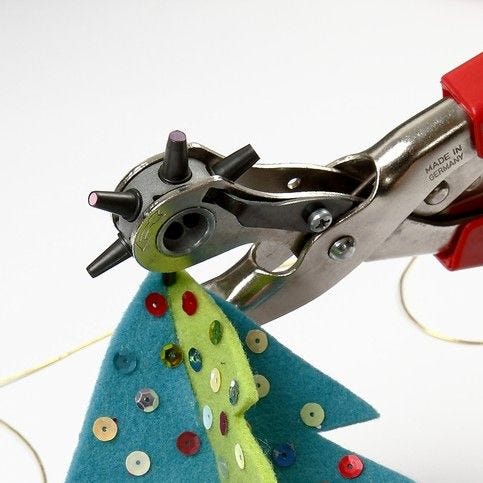 6.
Make holes for hanging decorations or bells using revolving punch pliers.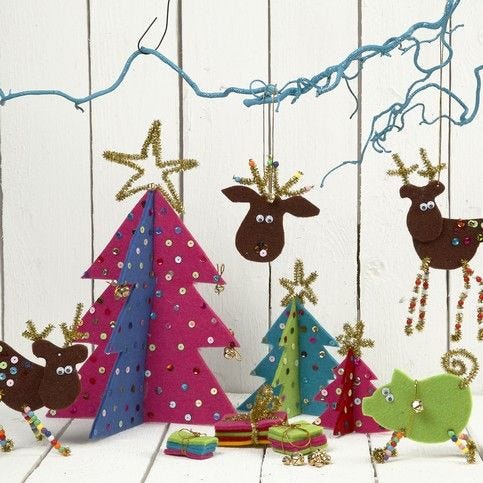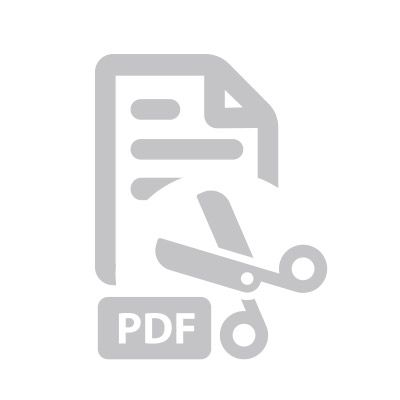 Attached file:
Download