Felt Christmas decorations with beads and embroidery
Make felt hanging Christmas decorations embroidered with DMC metallic thread, sequins and rocaille seed beads.
How to do it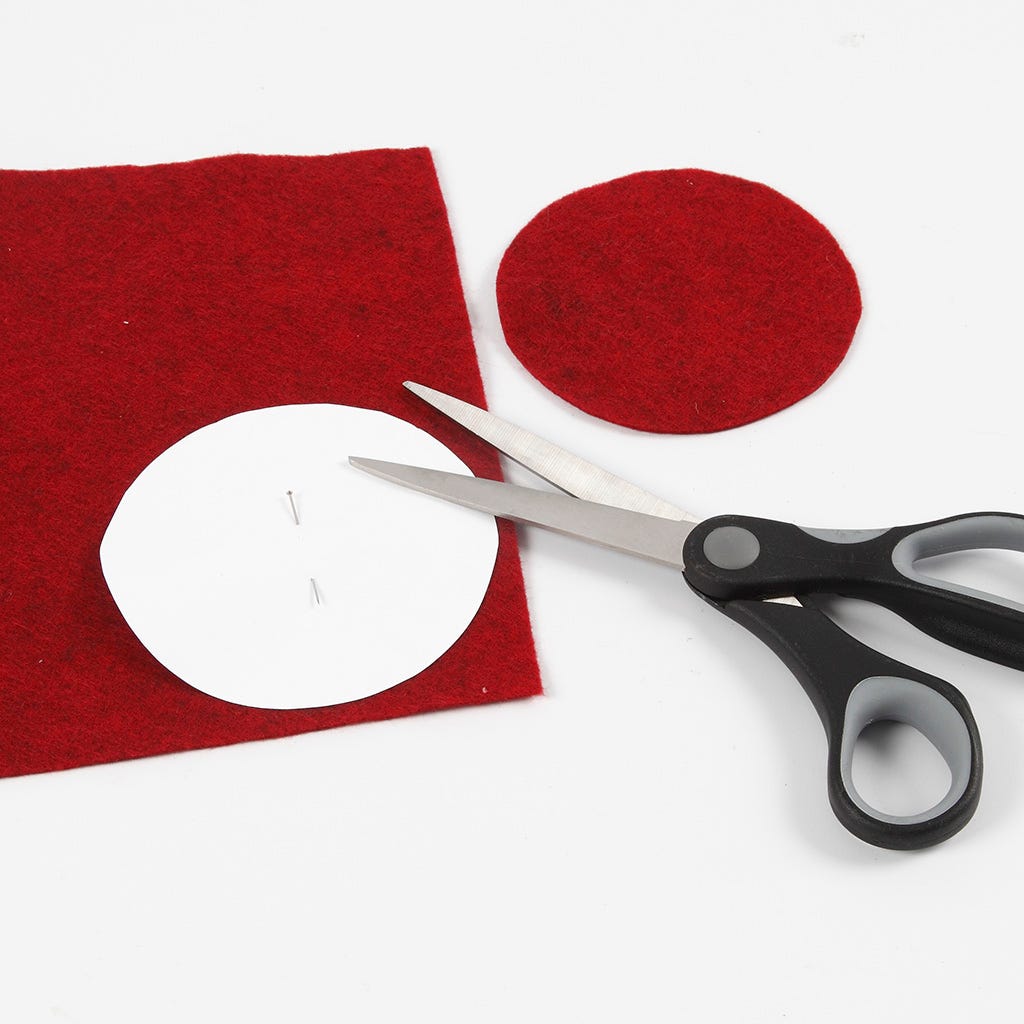 1
Use the template which is available as a separate PDF file on this page and cut out two pieces of felt for each hanging decoration.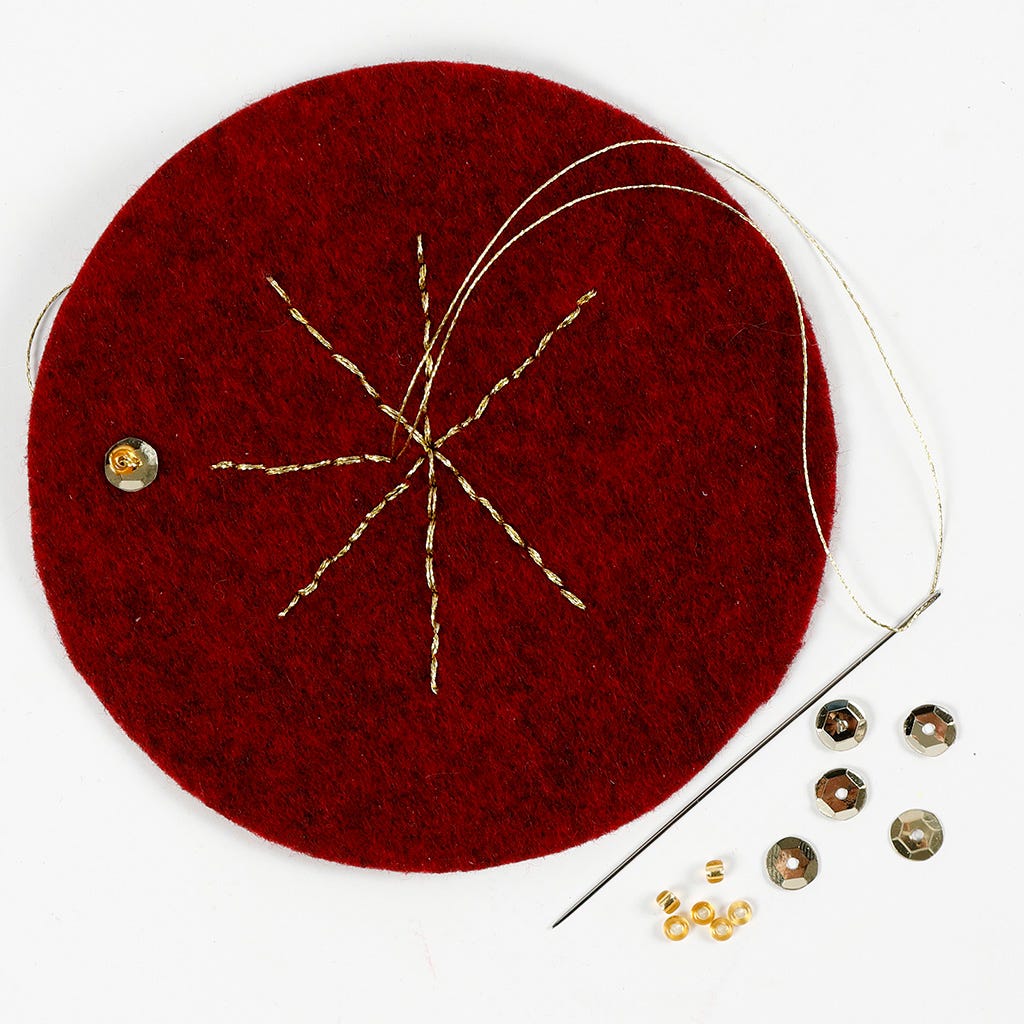 2
Embroider your chosen design with DMC metallic thread. Push the needle up from the back and through a sequins on the front. Thread a bead onto the thread and push the needle back through the sequins and onto the back.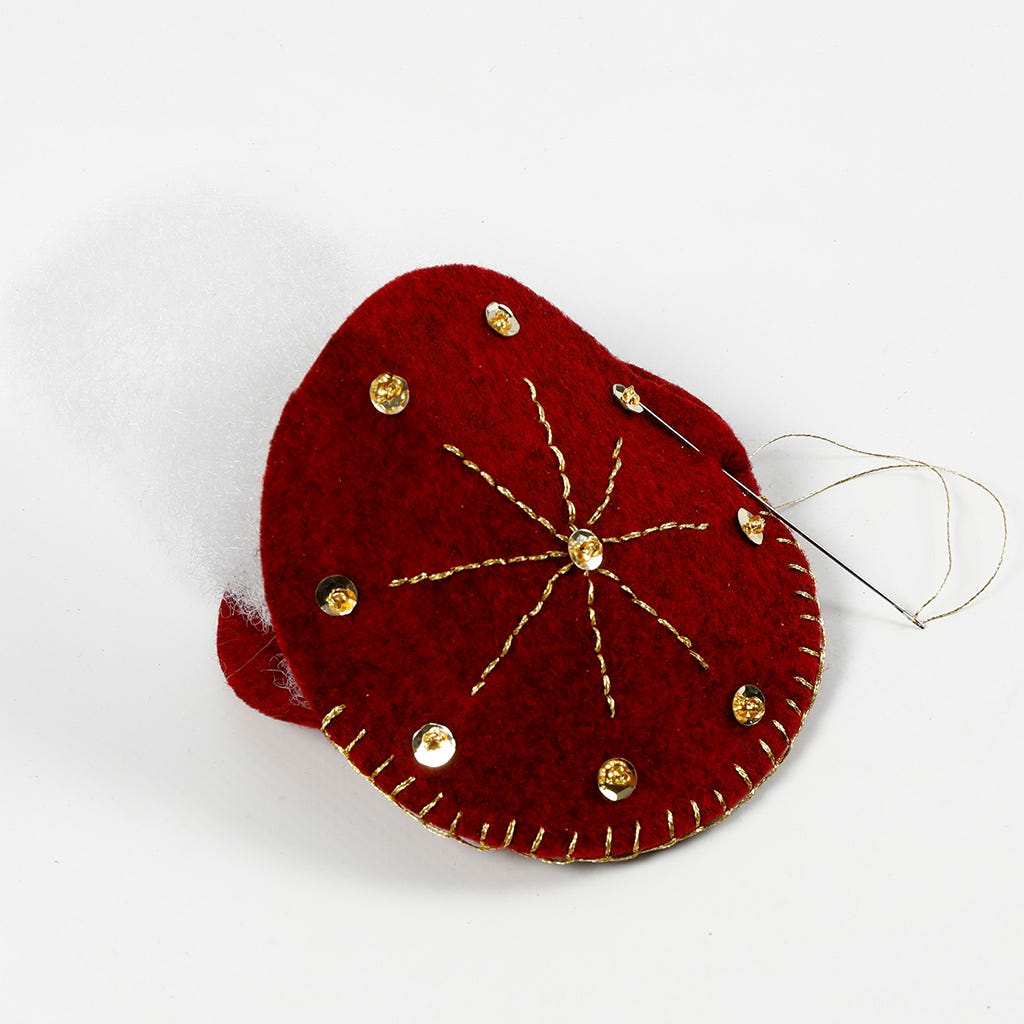 3
Sew the front and the back felt parts together with buttonhole stitches once you have finished decorating the front. Leave a small opening and fill with polyester stuffing before closing it completely.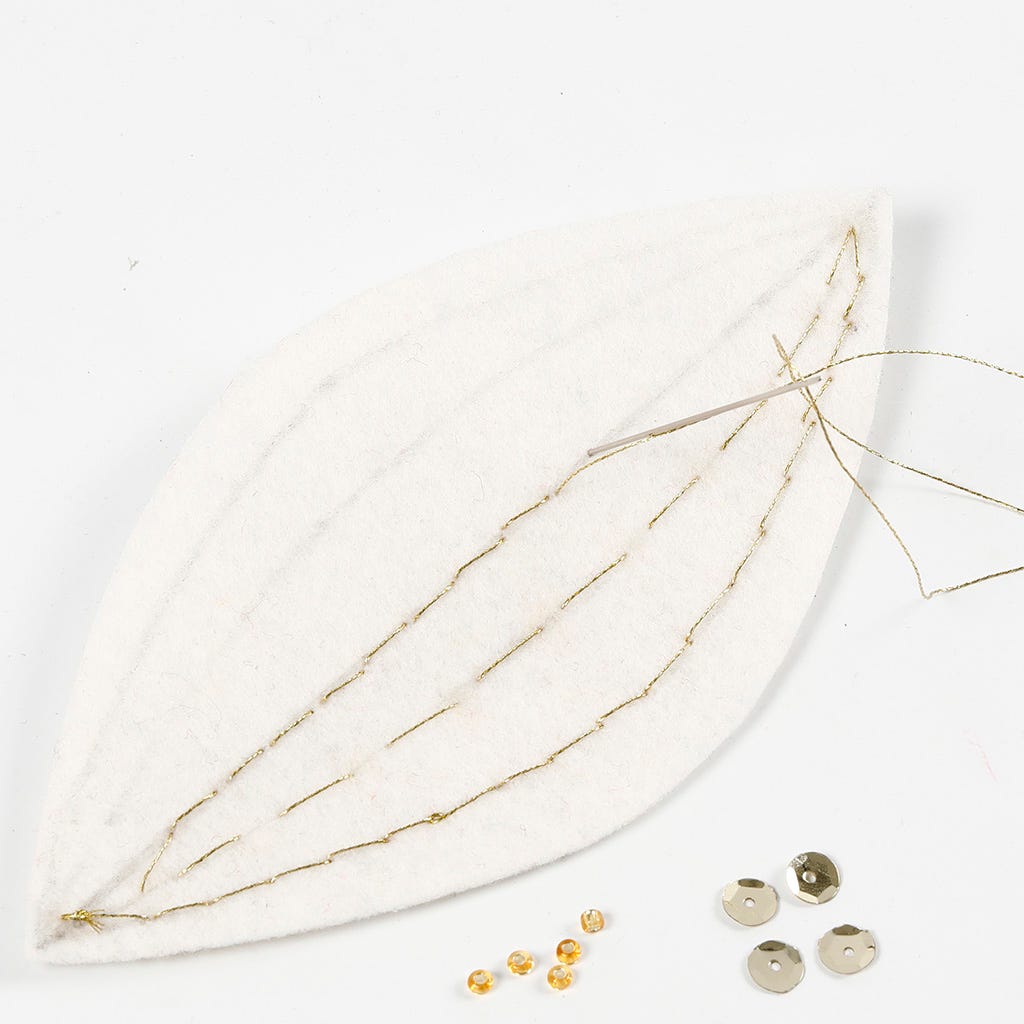 Another variant
Mark the design with a pencil on the back and use it as a guide when embroidering the design, pushing the needle from the back onto the front.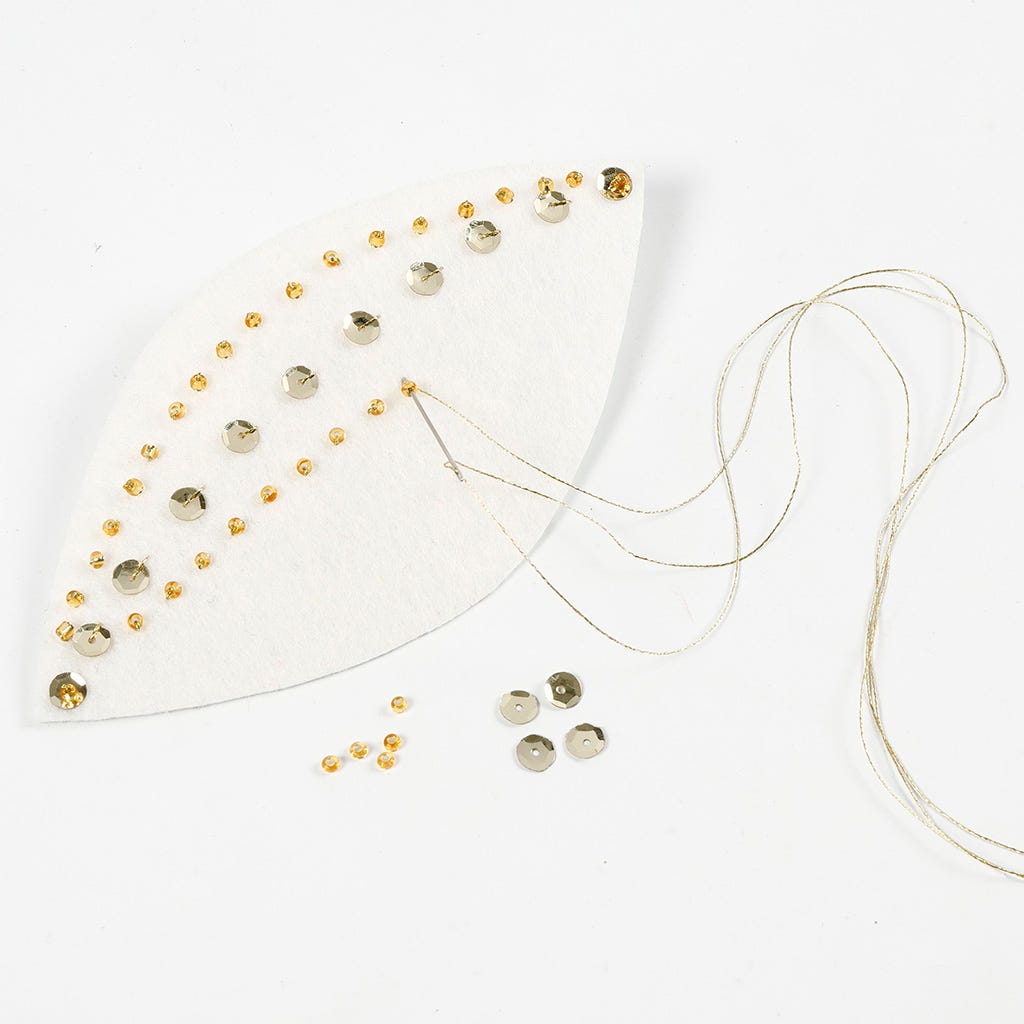 5
Sew sequins and beads onto the front as shown in the photo.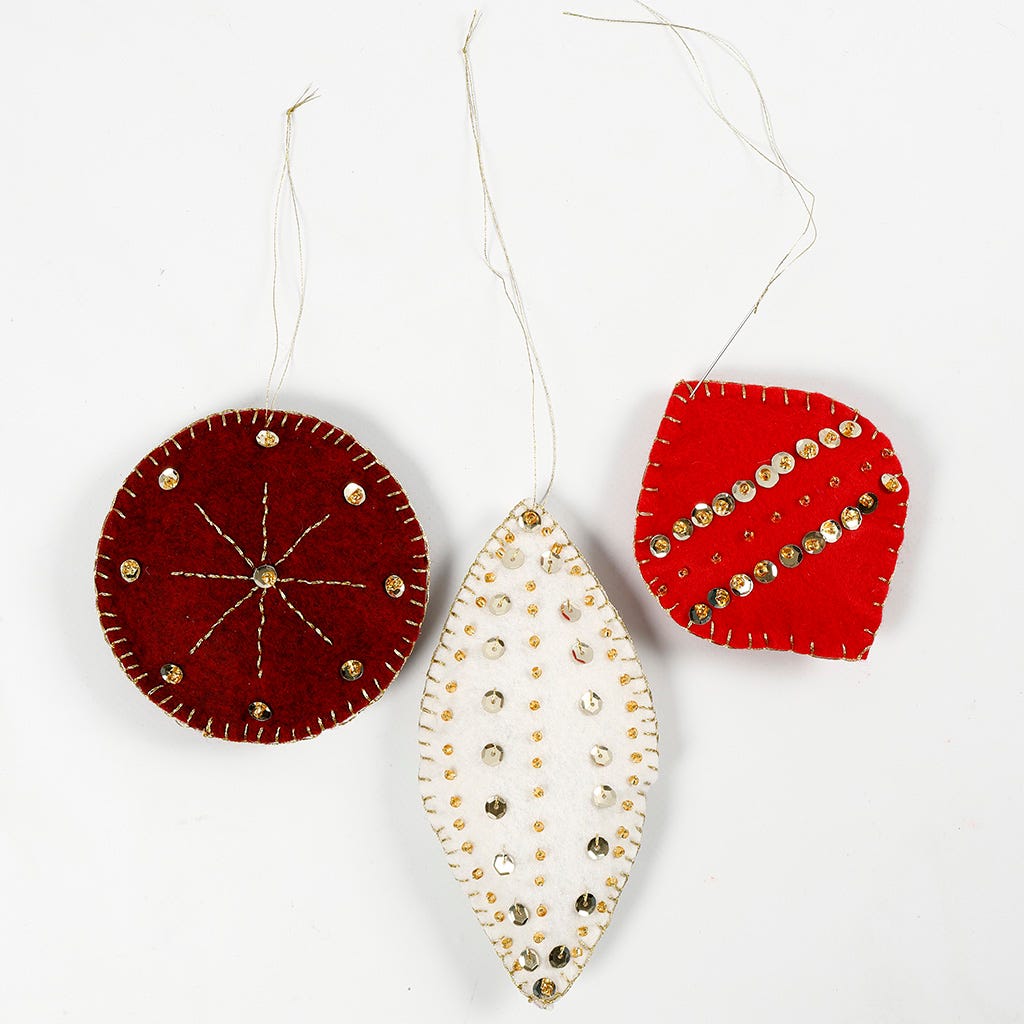 6
Finish by sewing on a thread for hanging.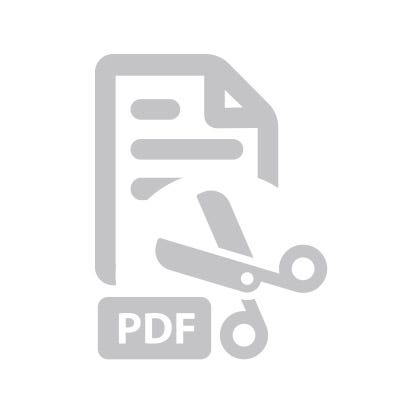 Attached file:
Download
I'm shopping as
b2c incl. tax
b2b excl. tax
b2g excl. tax
Go back
I'm shopping as
Continue as guest
Copyright © 2013-present Magento, Inc. All rights reserved.