Large felt chickens for decoration and small ones as egg cosies. Dab the paint onto the felt and sew together using buttonhole stitches. How to do it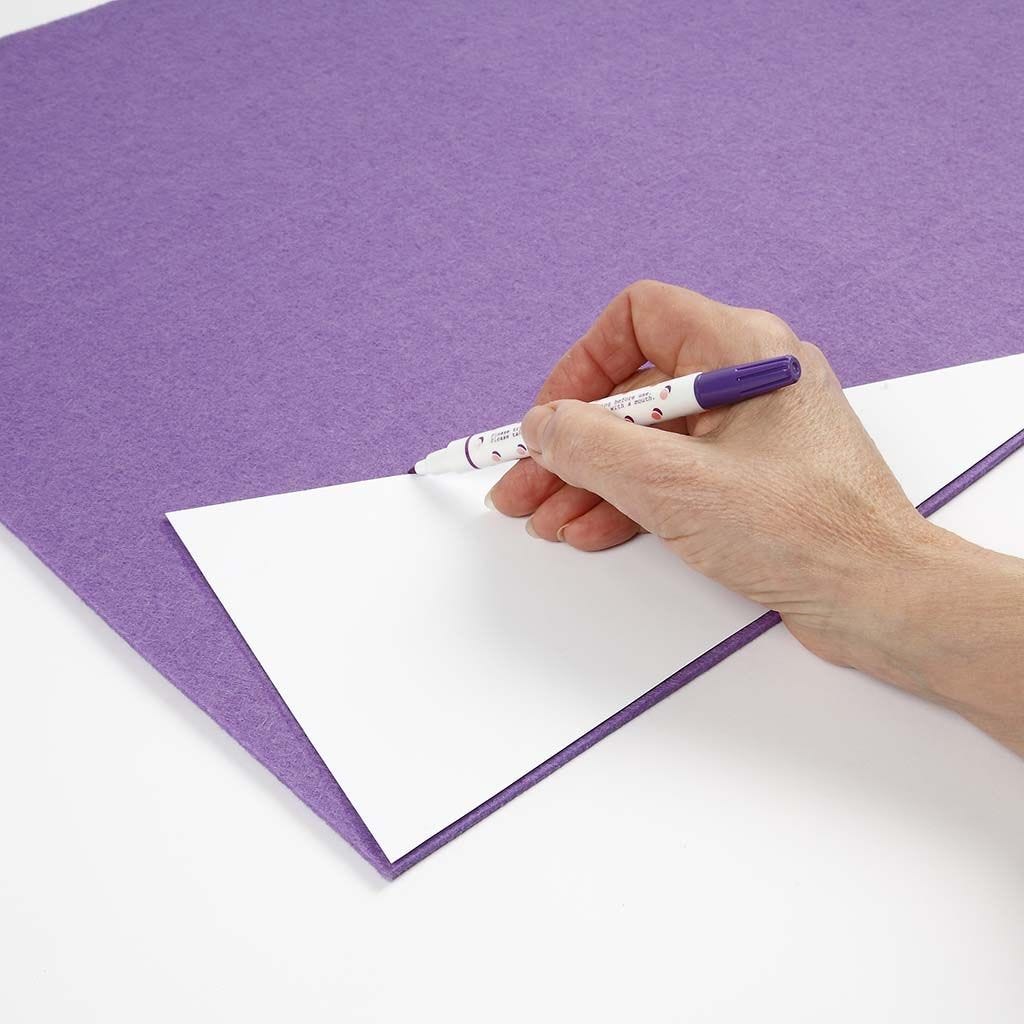 1.
Cut out three triangles for each hen. See the pattern sheet.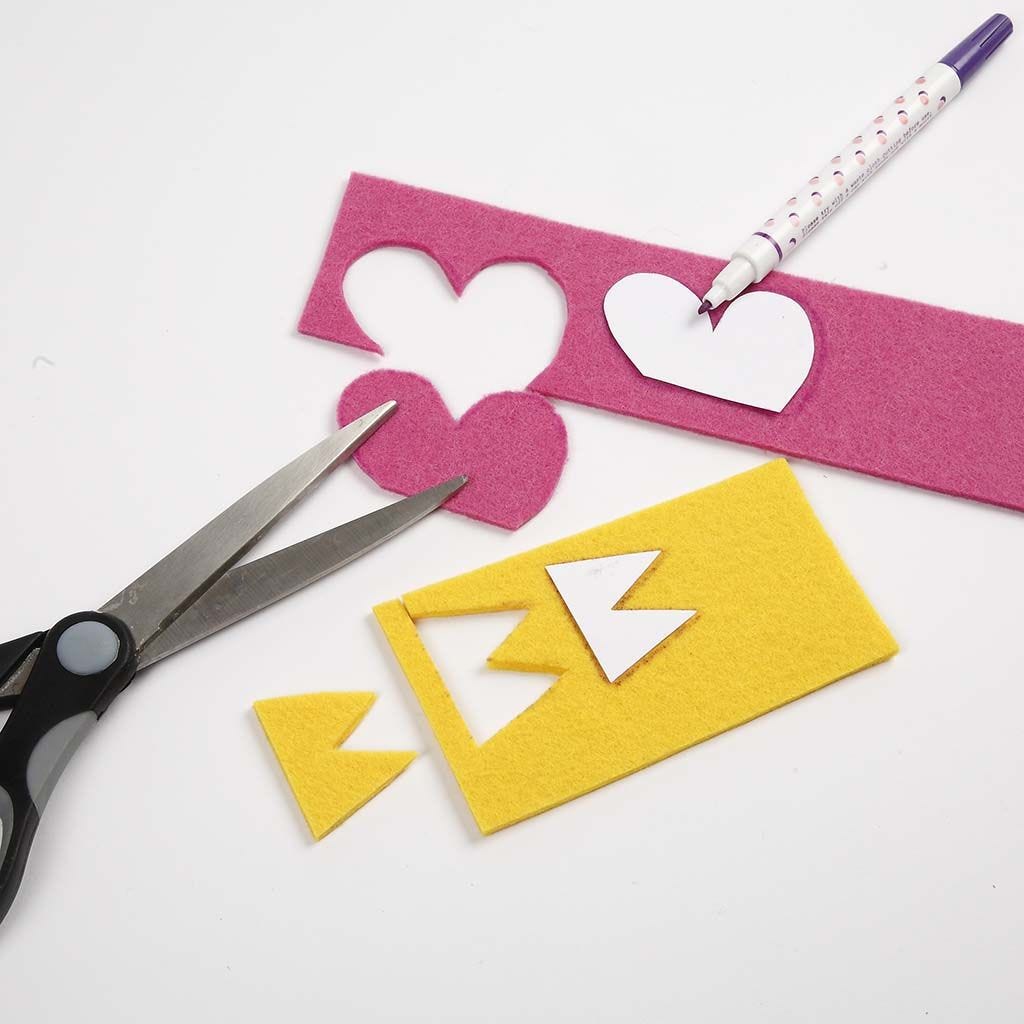 2.
Cut out the beak and the combs.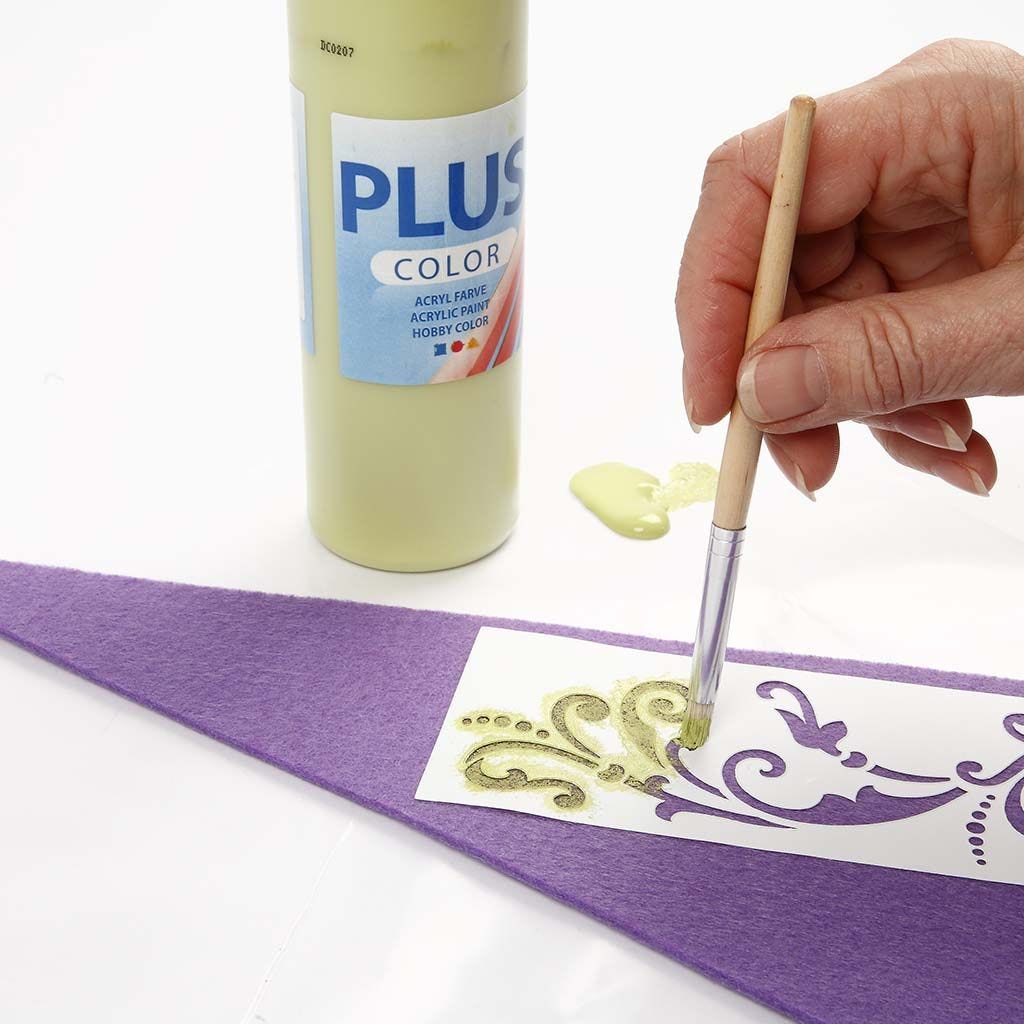 3.
Place the adhesive template on the felt. Dab the foam stencil brush in the paint and dab it off again. There should not be too much paint on the brush. Hold the brush vertically, whilst dabbing. The paint must be dry or the template must be cleaned carefully before any change of colour.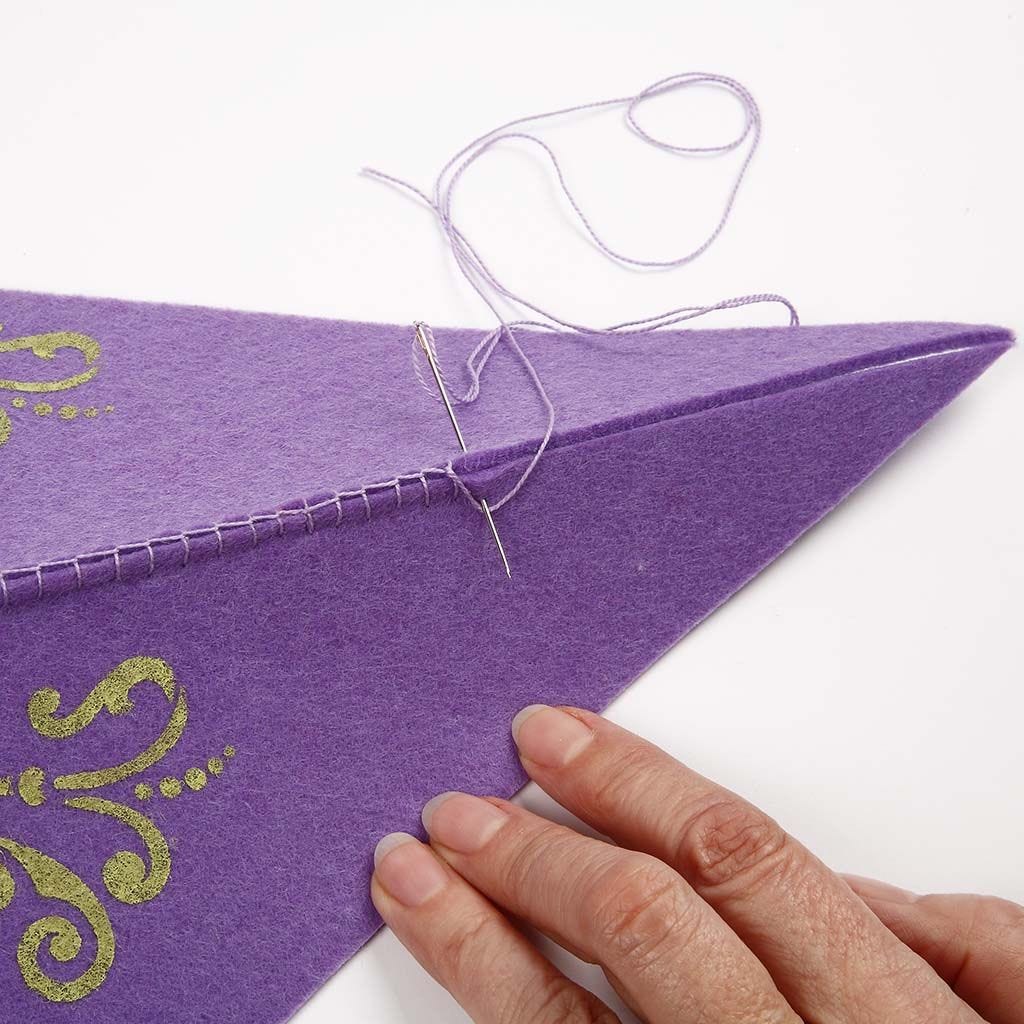 4.
Sew the three sides together using buttonhole stitches.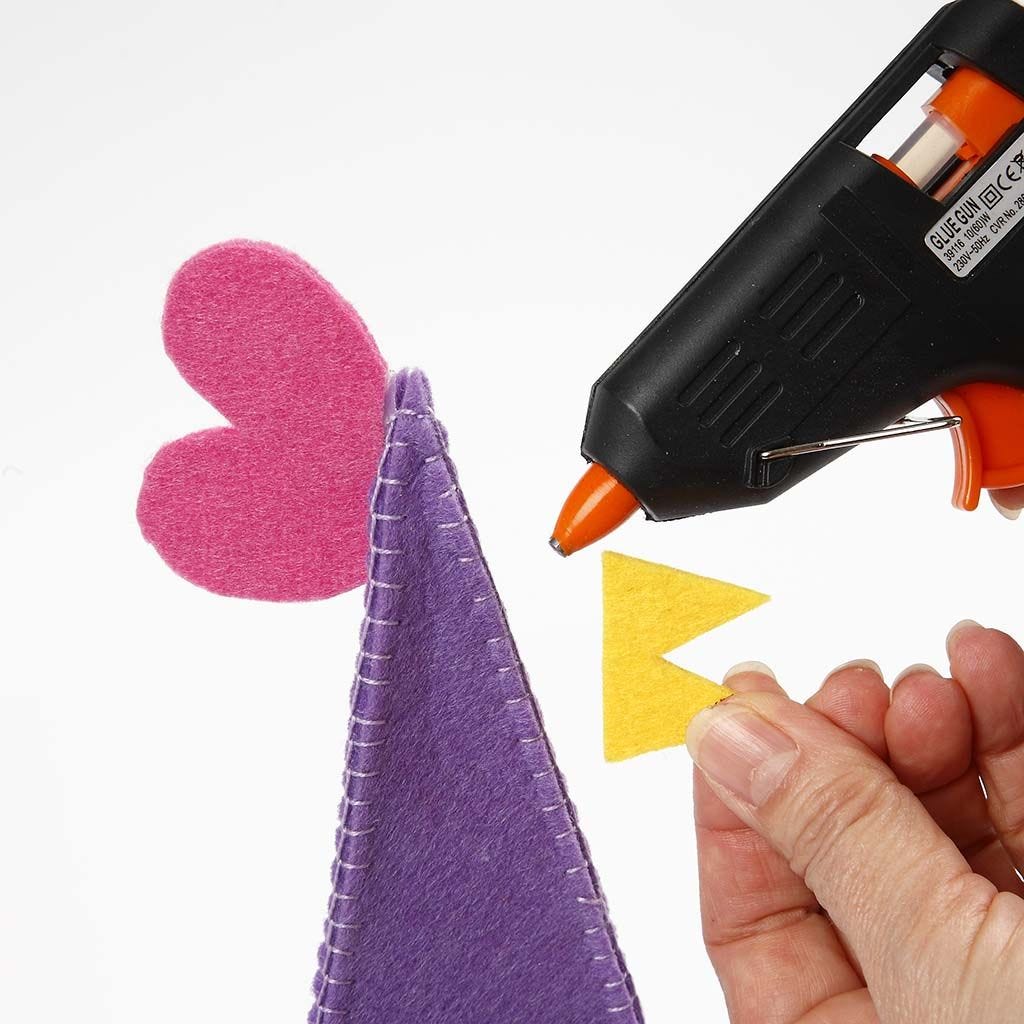 5.
Put a small blob of glue onto the felt edge of all the small parts (the beaks and combs) before putting them onto the felt cone.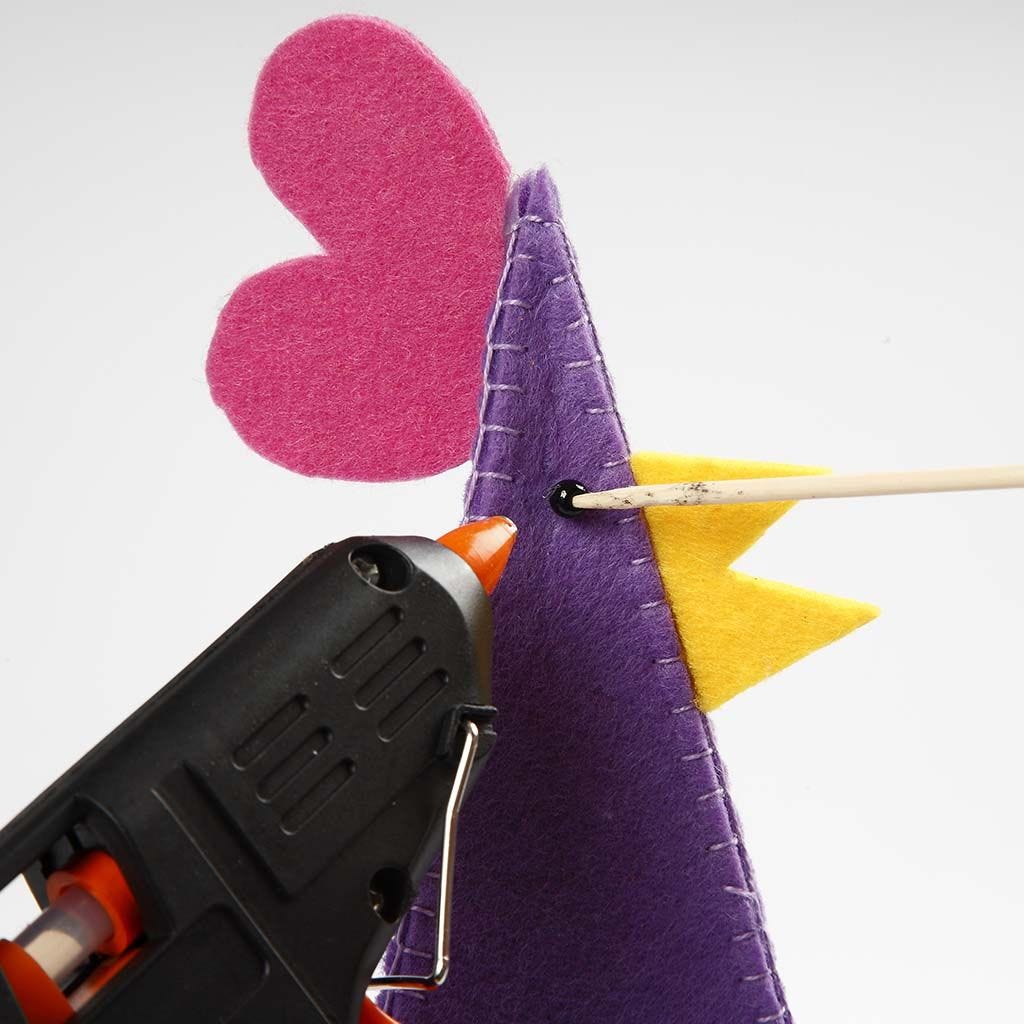 6.
Glue or sew on wooden beads for eyes.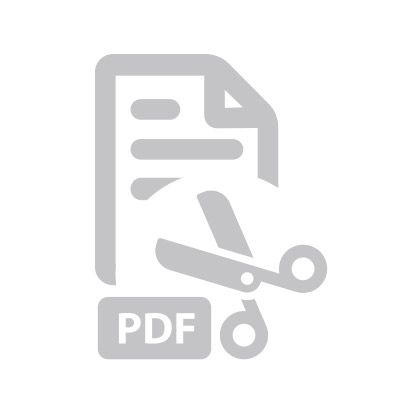 Attached file:
Download
Copyright © 2013-present Magento, Inc. All rights reserved.