Faux leather paper storage bags with paper raffia tassels
Faux leather paper storage bags with paper raffia tassels
Decorate these faux leather paper storage bags with raffia paper yarn details; make for example tassels and embroidered designs.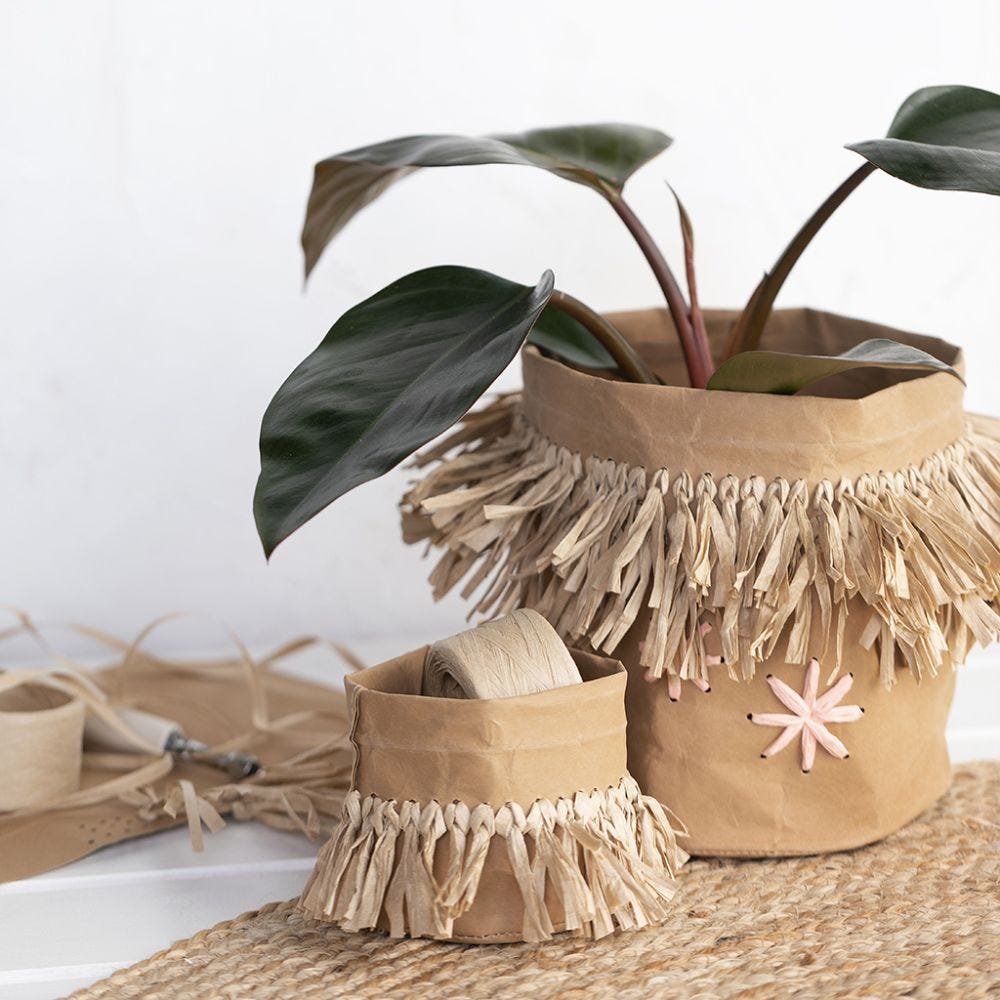 How to do it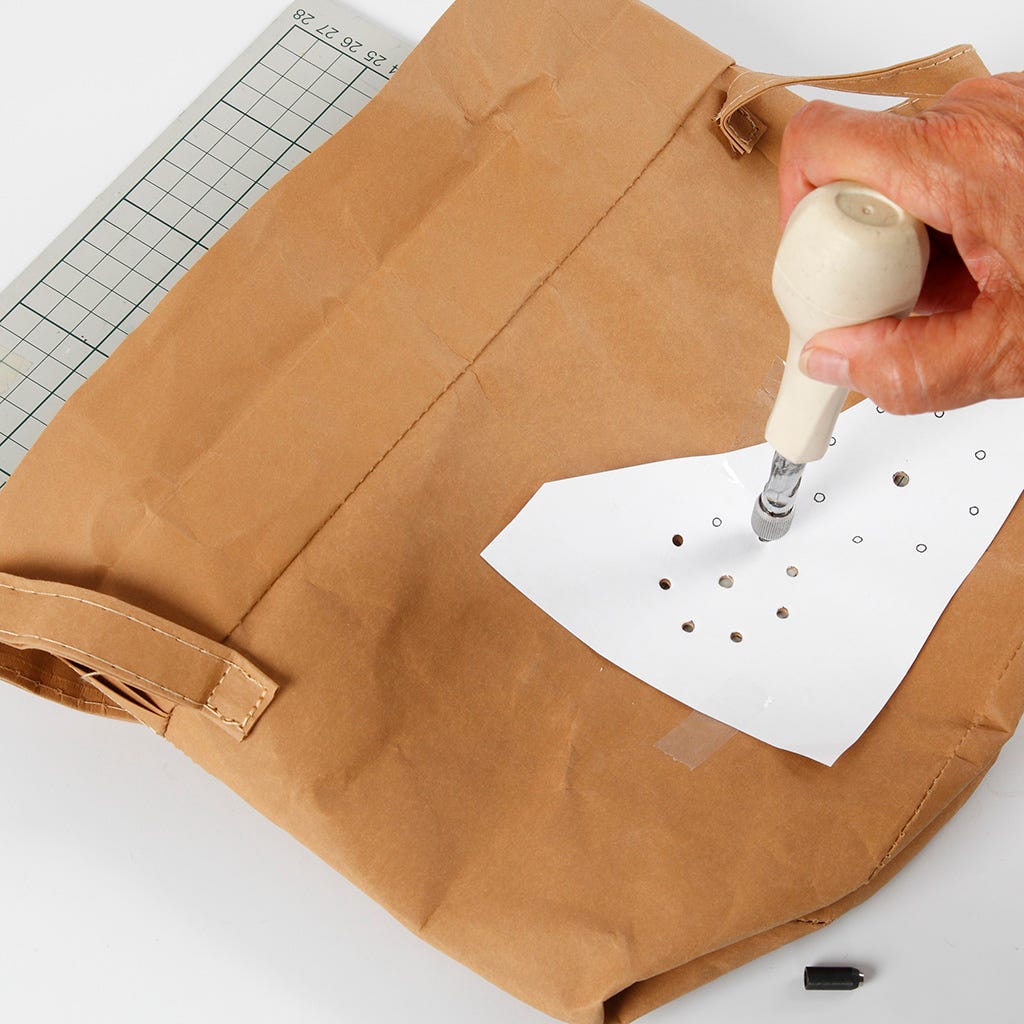 1
Fold down the edge and make the bag flat. Place a cutting mat inside the bag. Print out the template which is available as a PDF file on this page. Attach the template onto your chosen area on the bag. Make holes with a screw punch. Use the largest hole setting for the large hole in the middle and the middle setting for the holes around the the large hole.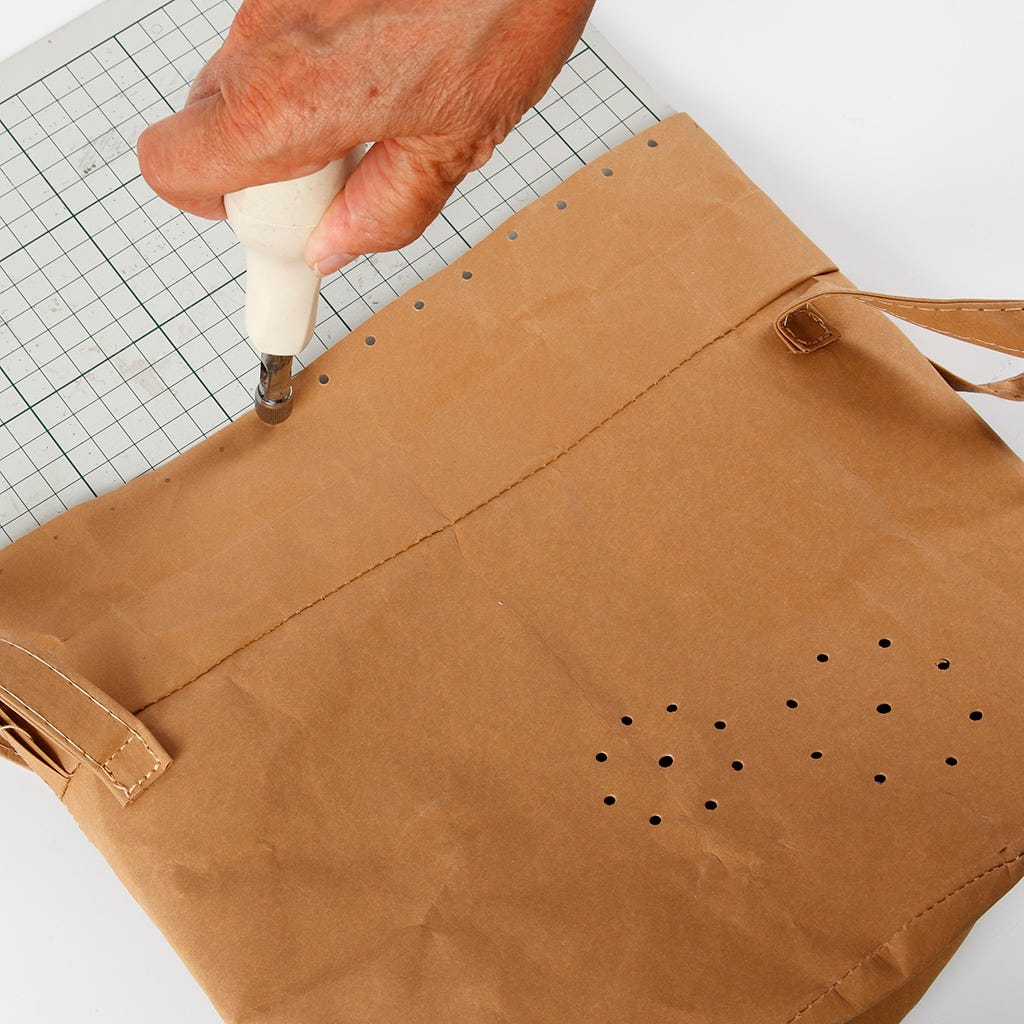 2
Punch holes for the tassels along the top edge of the bag. Punch the holes 7 mm from the edge with a 2 cm gap between each hole using the middle setting on the screw punch. If you want more than one layer of tassels, punch out another couple of holes with the screw punch slightly further down in the gaps of the first row of holes as shown in the next photo.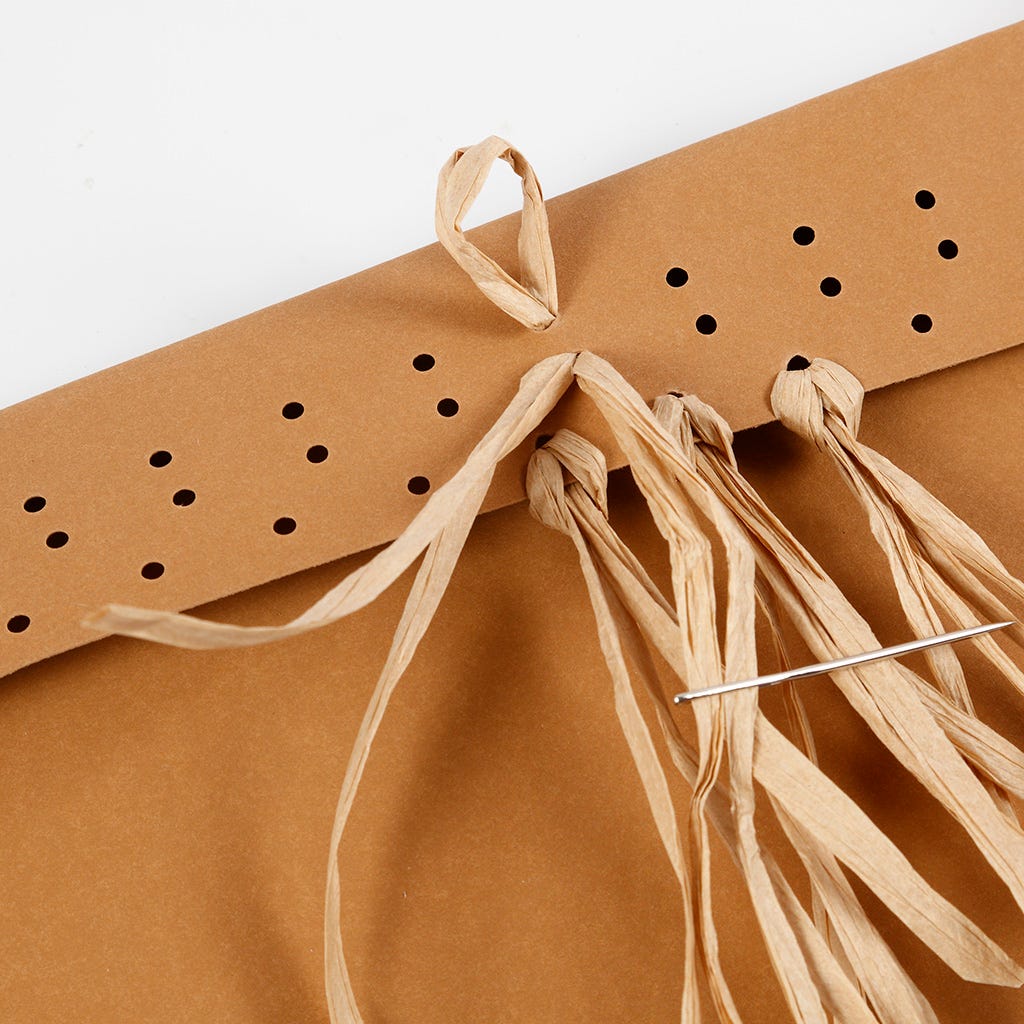 3
For each tassel, cut two pieces of paper raffia yarn, each measuring approx. 25 cm. Feed two pieces of raffia paper yarn through each hole with a needle. Push the ends through the loop and tighten. Fold the edge of the bag down once all the holes are decorated with tassels.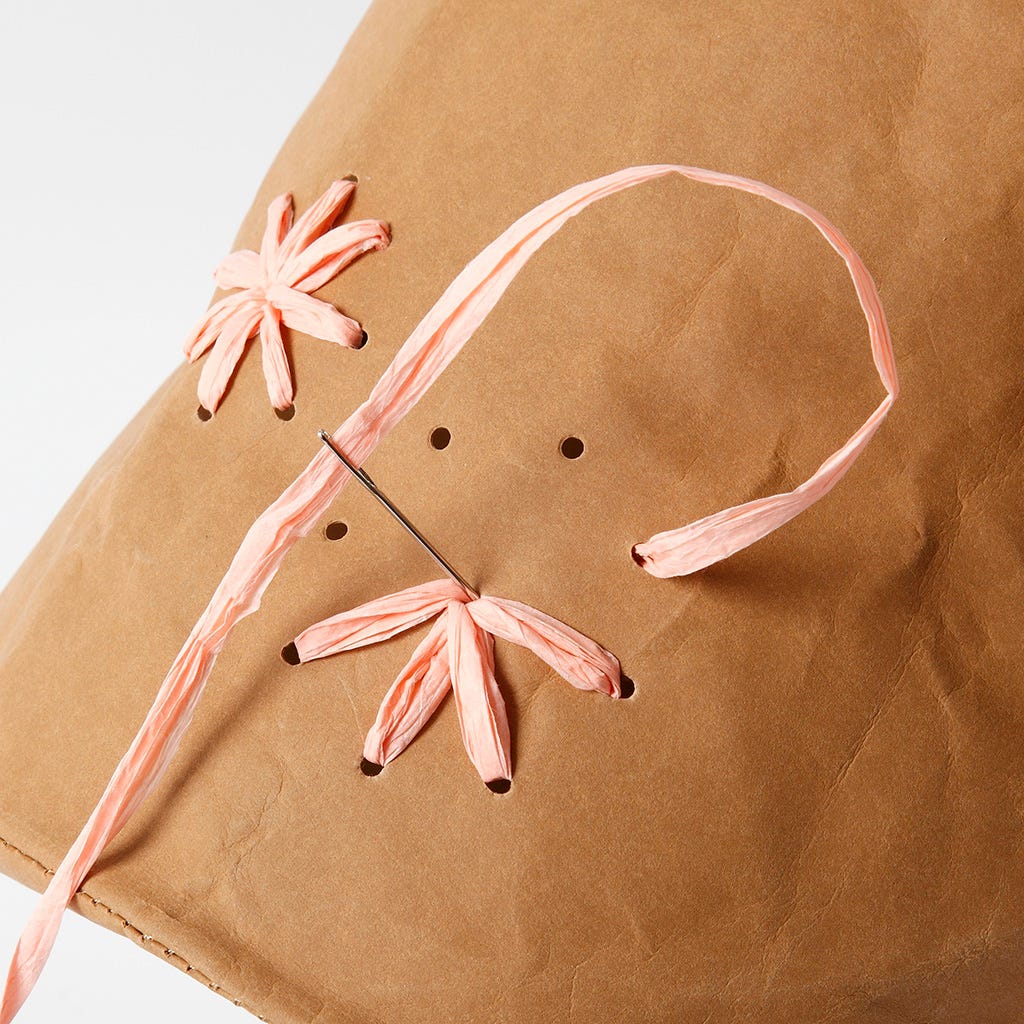 4
Embroider flowers with raffia paper yarn in the holes made with the template. Secure the ends by tying a knot on the inside of the bag.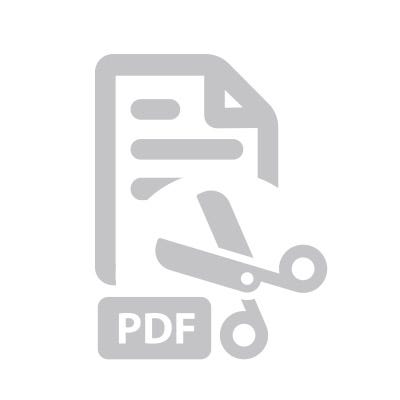 Attached file:
Download
Copyright © 2013-present Magento, Inc. All rights reserved.