Faux Leather Paper Keyring Fobs
Faux Leather Paper Keyring Fobs
Make your own keyring fobs from faux leather paper in different colours. Punch out faux leather paper shapes using a paper punch and assemble all the parts with rivets.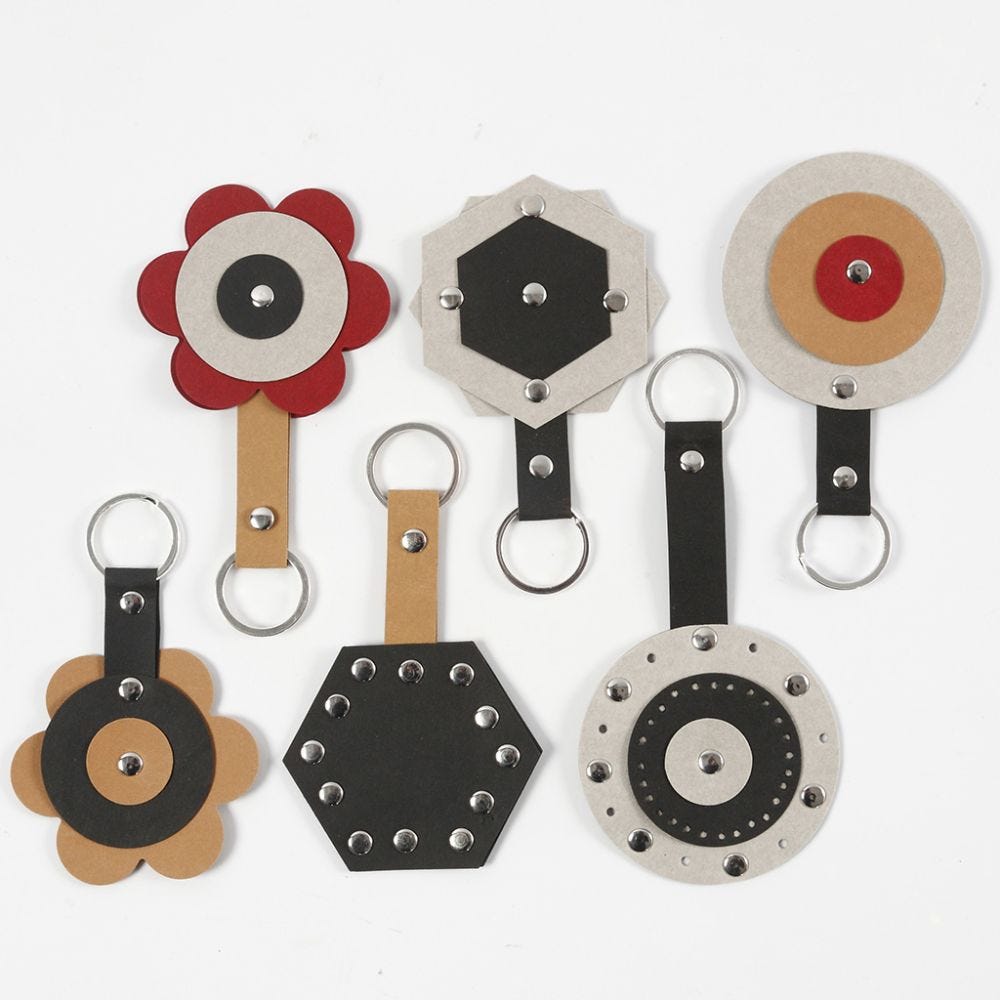 How to do it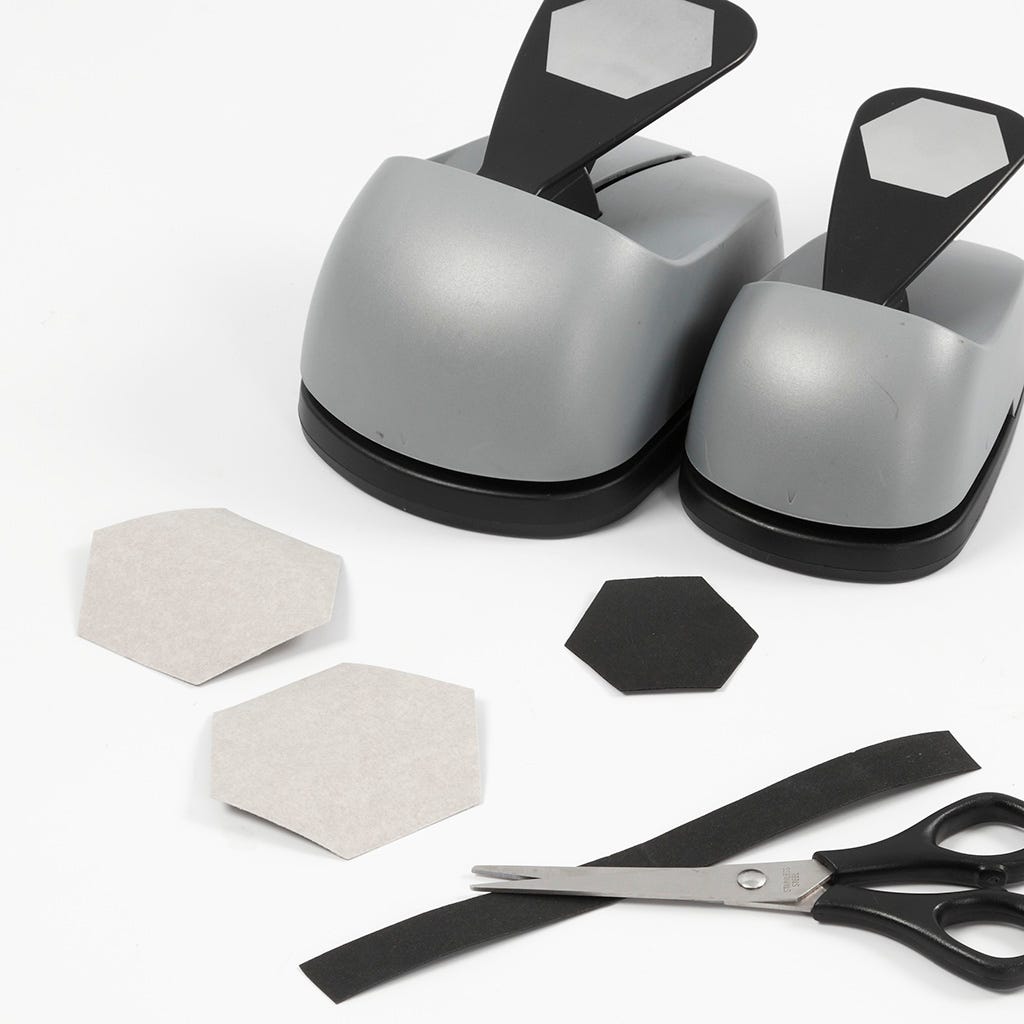 1
Punch out shapes from faux leather paper using a 3-in-1 paper punch. Use a faux leather paper star strip for the strap (eg: cut a 20 cm piece).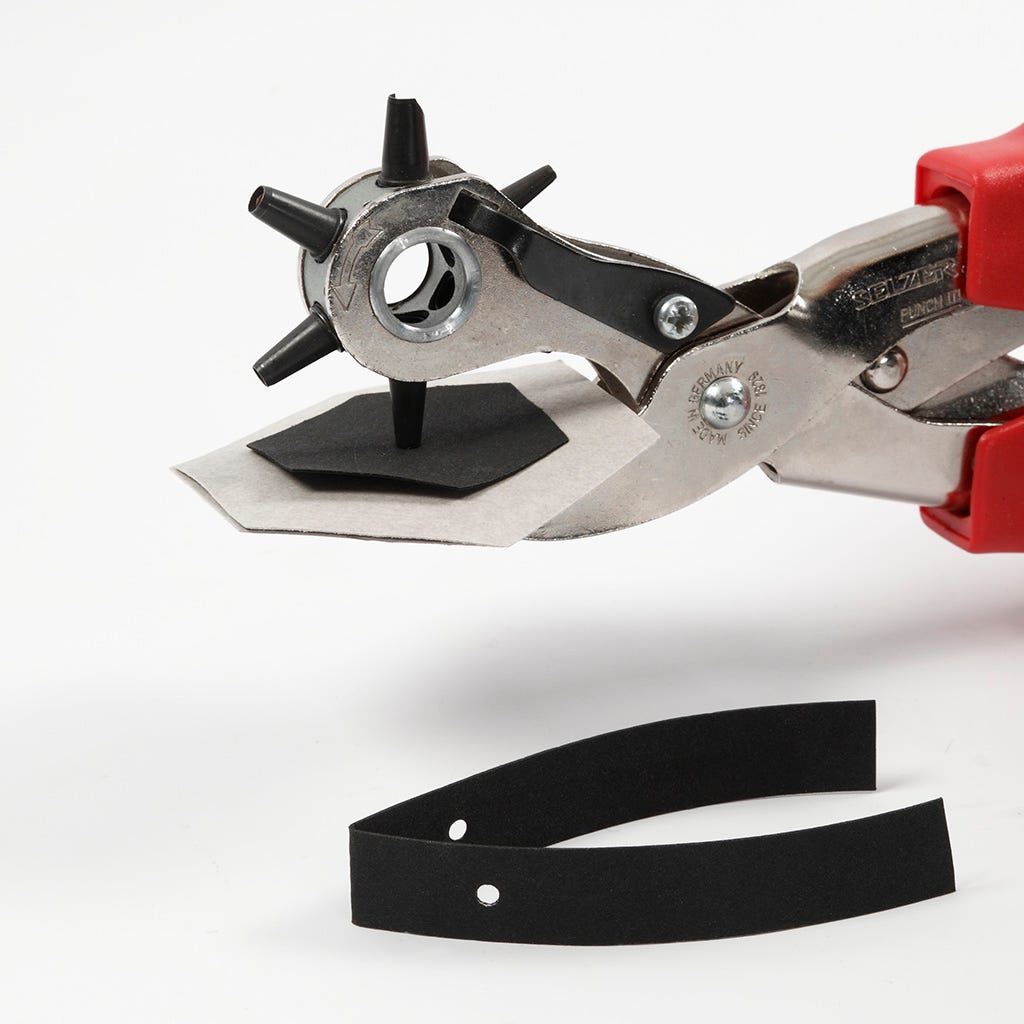 2
Use revolving hole punch pliers to make holes in the faux leather paper parts for decoration and for assembling with rivets at the end. The rivets can hold a maximum of four layers of faux leather paper. Fold the paper strip for the strap in half and make a hole where you want to place the rivet to secure the keyring.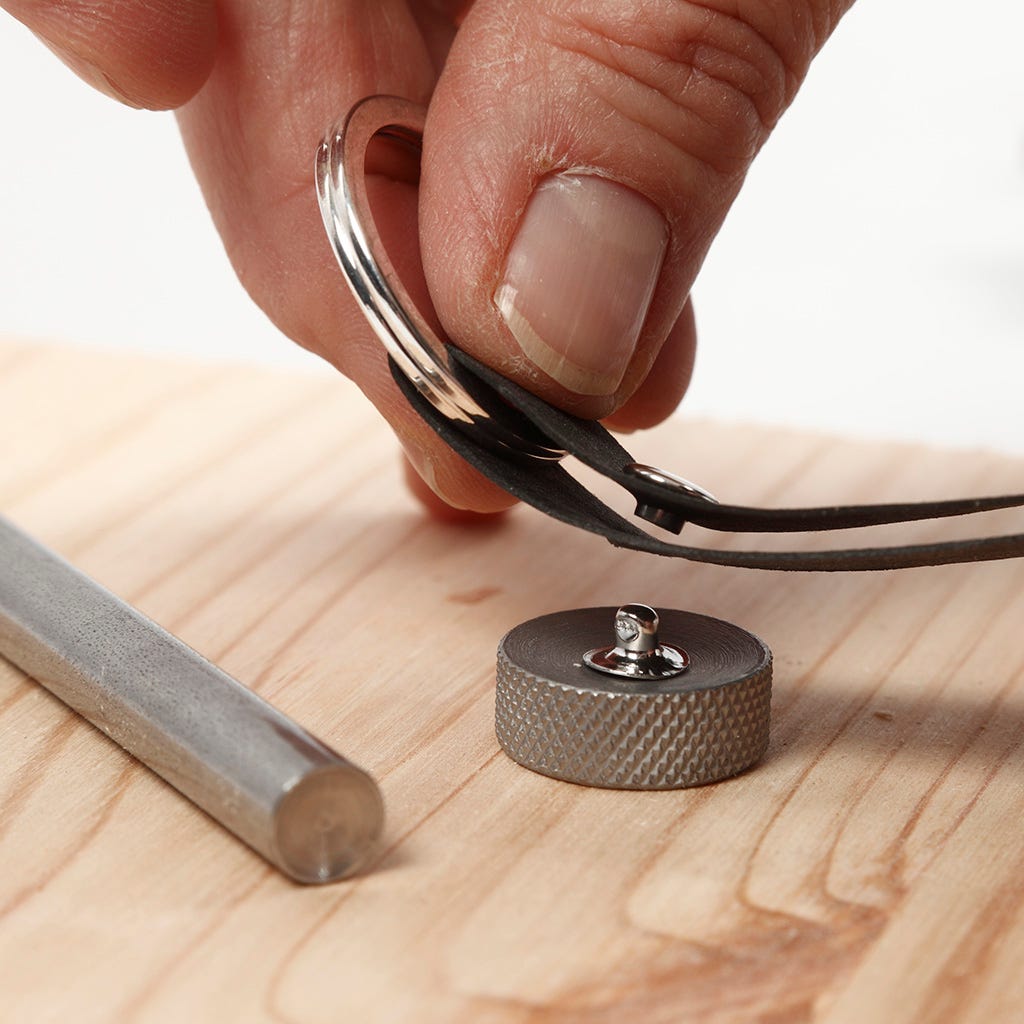 3
Place the keyring in the fold of the strap. Place the bottom section of the rivet on the concave side of the anvil. Insert the top section of the rivet through the hole in the strap. Assemble the two rivet sections.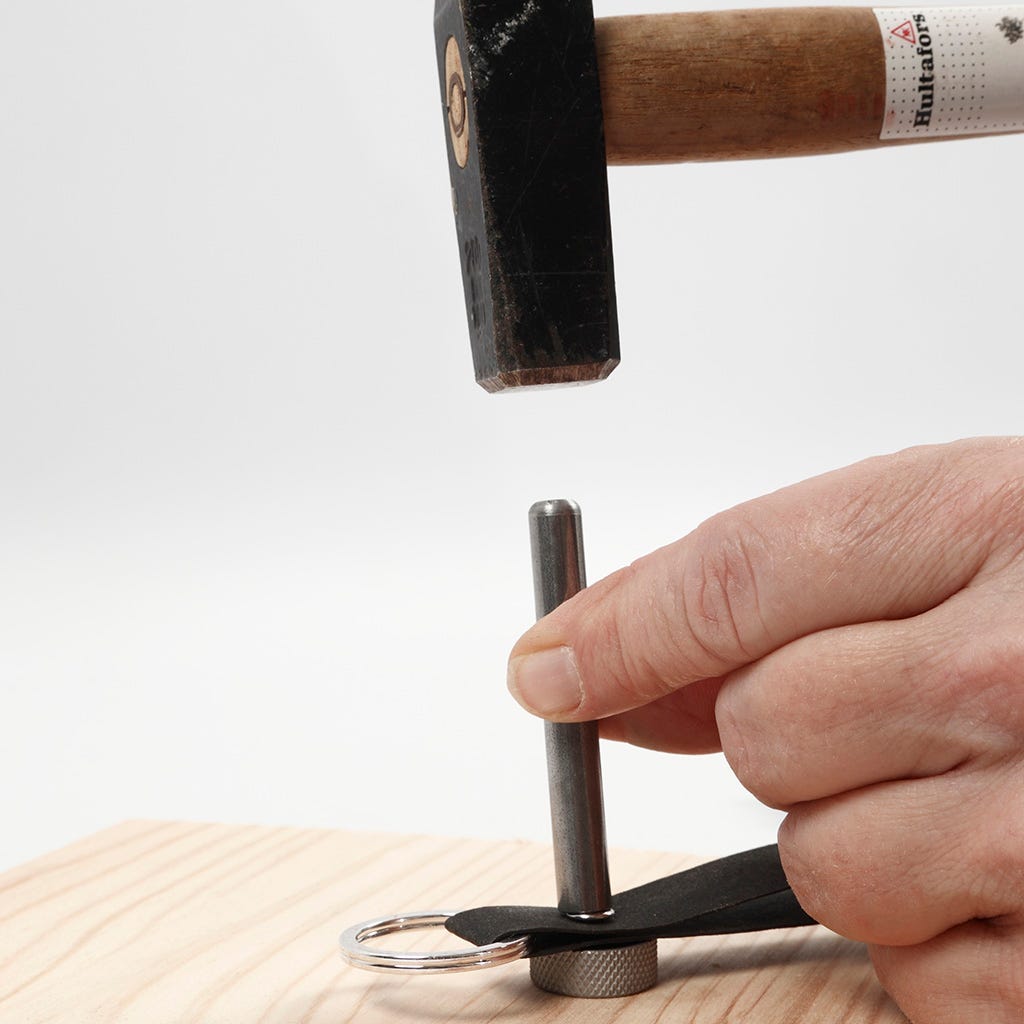 4
Place the curved end of the tool over the top of the rivet to ensure that the rivet will keep its curved shape. Assemble the two rivet sections in the strap using the rivet setting tool and a hammer.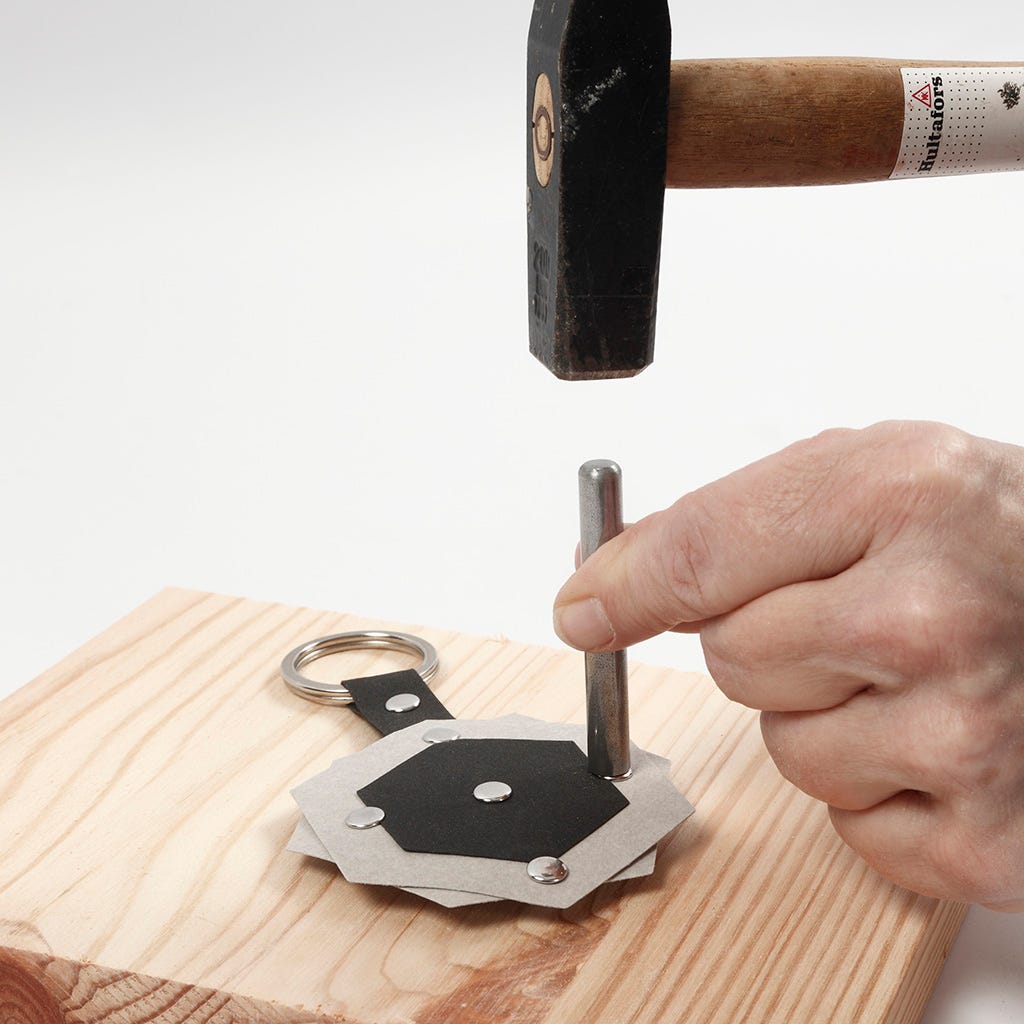 5
Assemble the other parts and the strap with rivets.
I'm shopping as
b2c incl. tax
b2b excl. tax
b2g excl. tax
Go back
I'm shopping as
Continue as guest
Copyright © 2013-present Magento, Inc. All rights reserved.