Fairies from Ice Lolly Sticks, Card and Doilies
Fairies from Ice Lolly Sticks, Card and Doilies
Make these small fairies from ice lolly sticks and card with lace wings from doilies. Decorate the fairies with self-adhesive rhinestones, bows, wool, etc.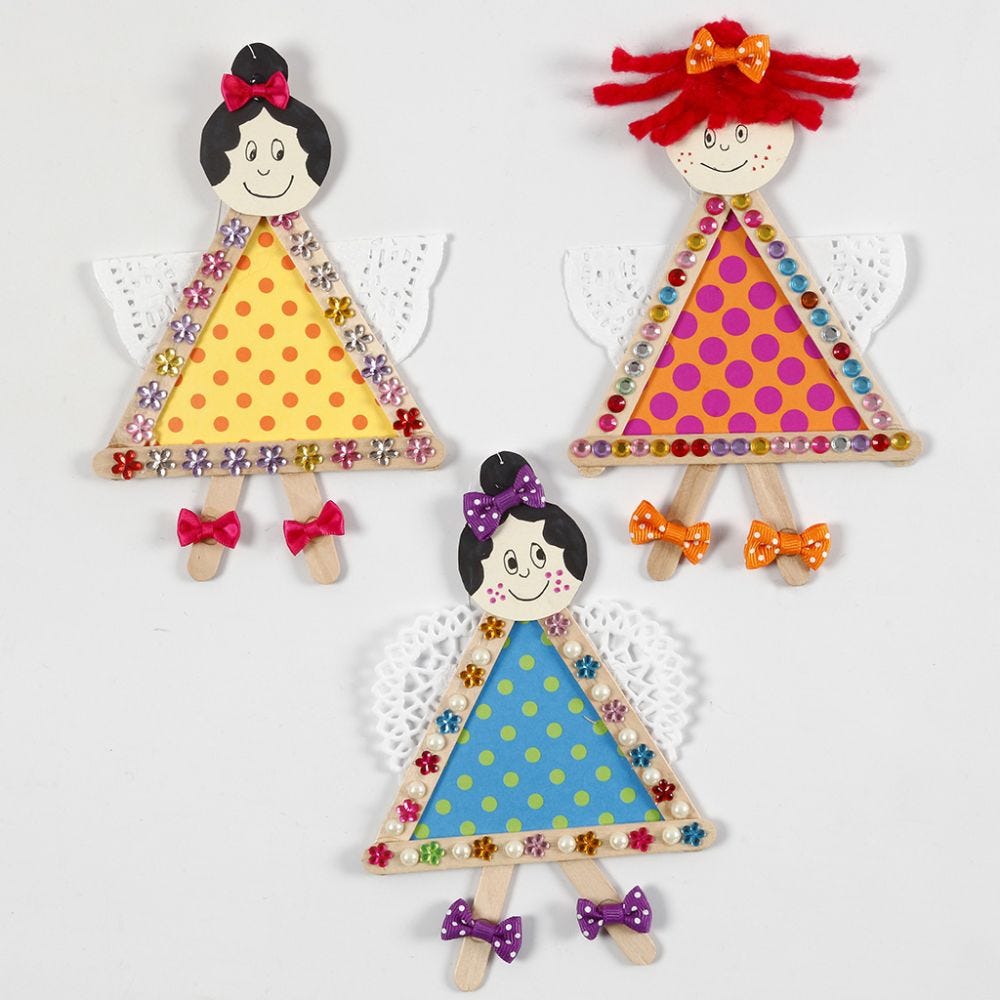 How to do it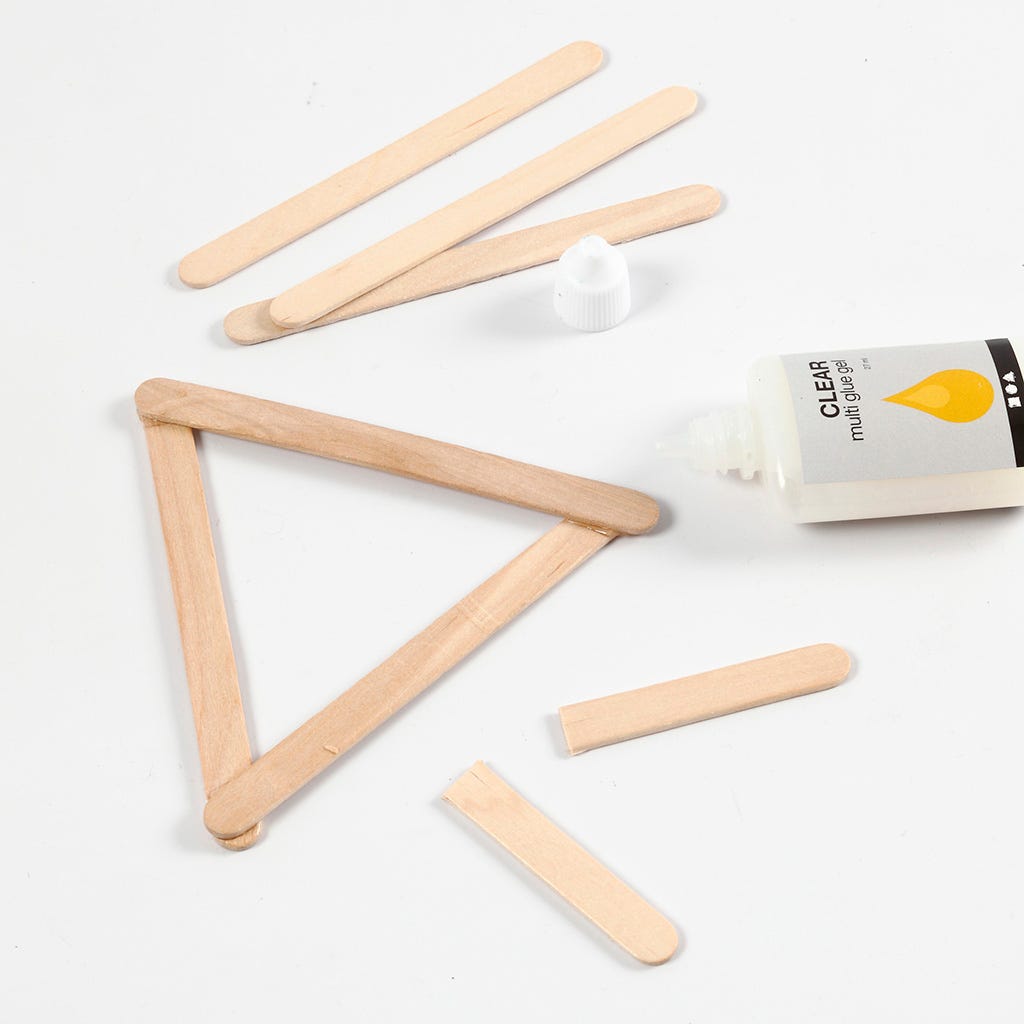 1
Glue three ice lolly sticks together in a triangle. Cut an ice lolly stick in half for the legs.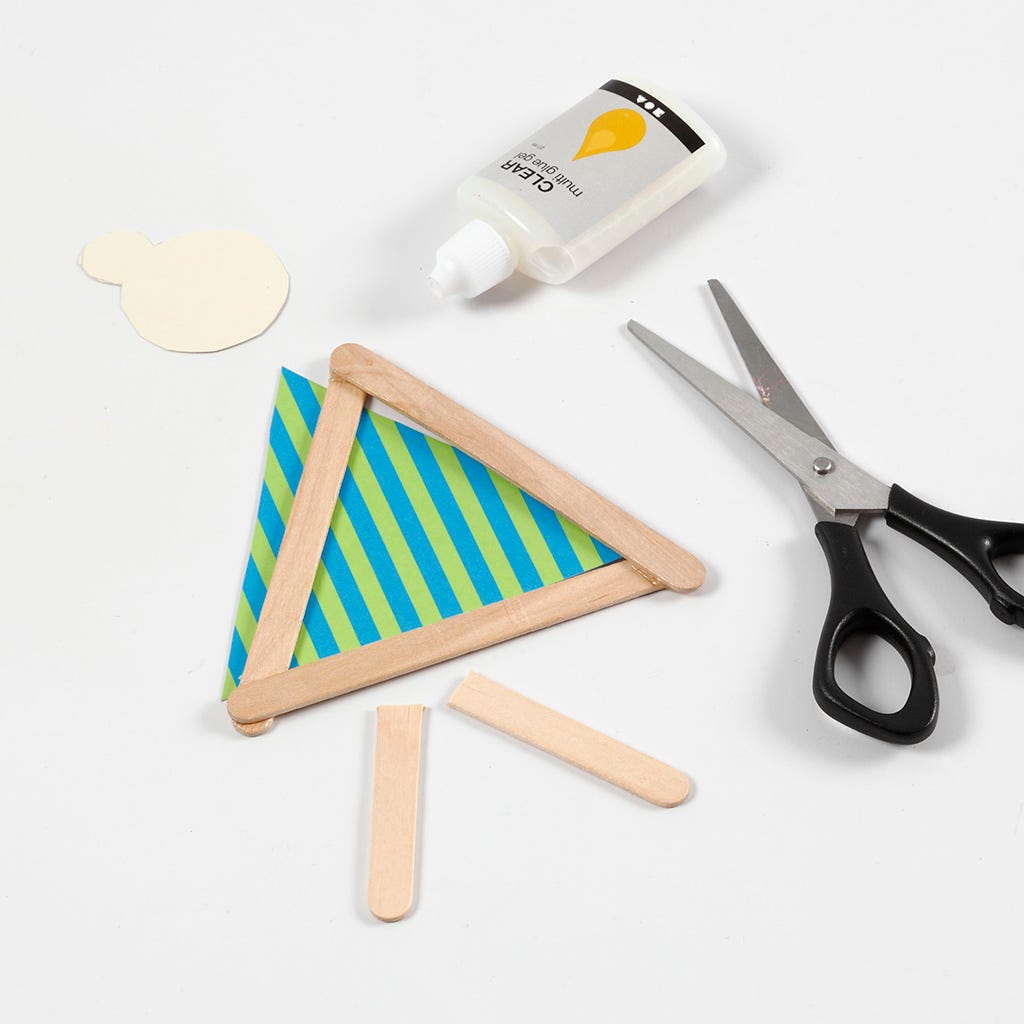 2
Cut a triangle and a head from card using the template which is available as a separate PDF file on this page. Attach the card triangle onto the ice lolly stick using clear multi glue gel. Now attach the pair of legs onto the ice lolly stick triangle on the same side as the card triangle.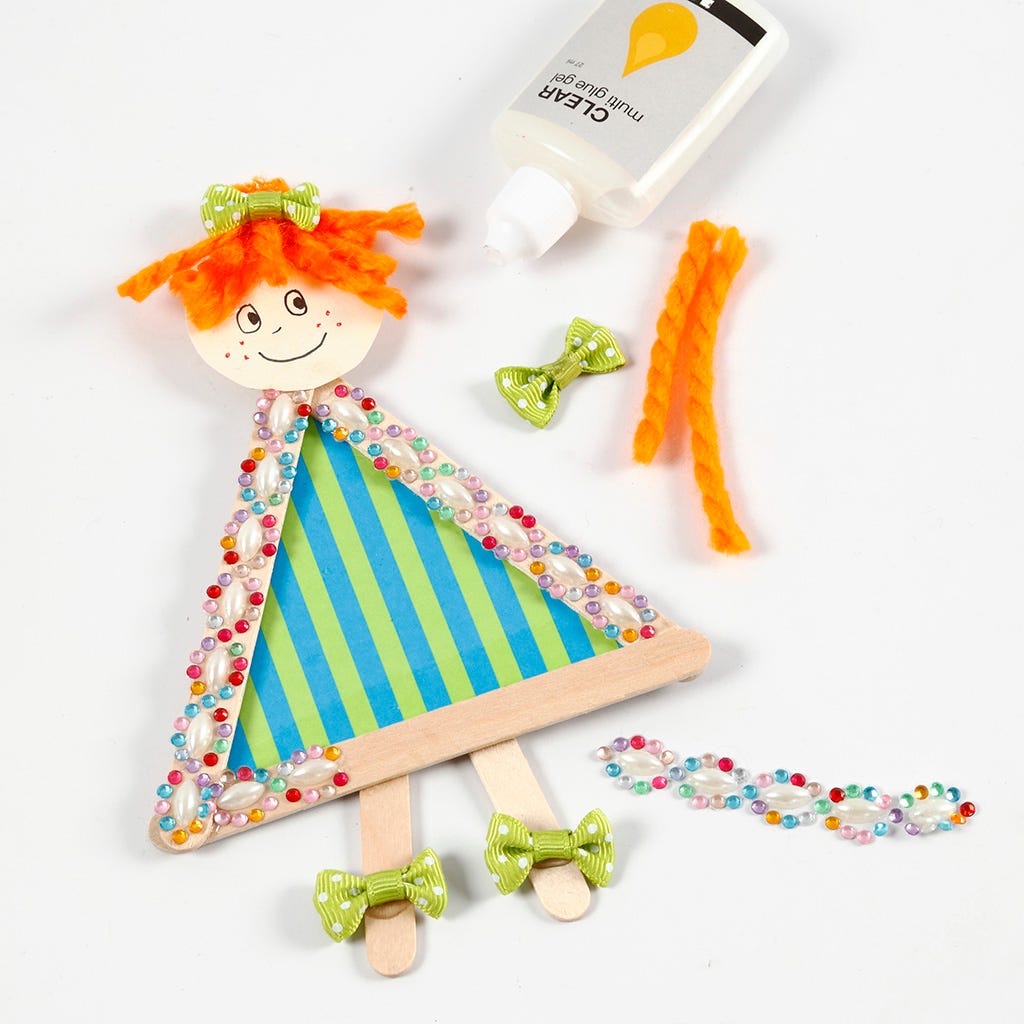 3
Draw facial features onto the head and glue it onto the front at the top of the triangle. Attach self-adhesive rhinestones, bows and yarn for hair.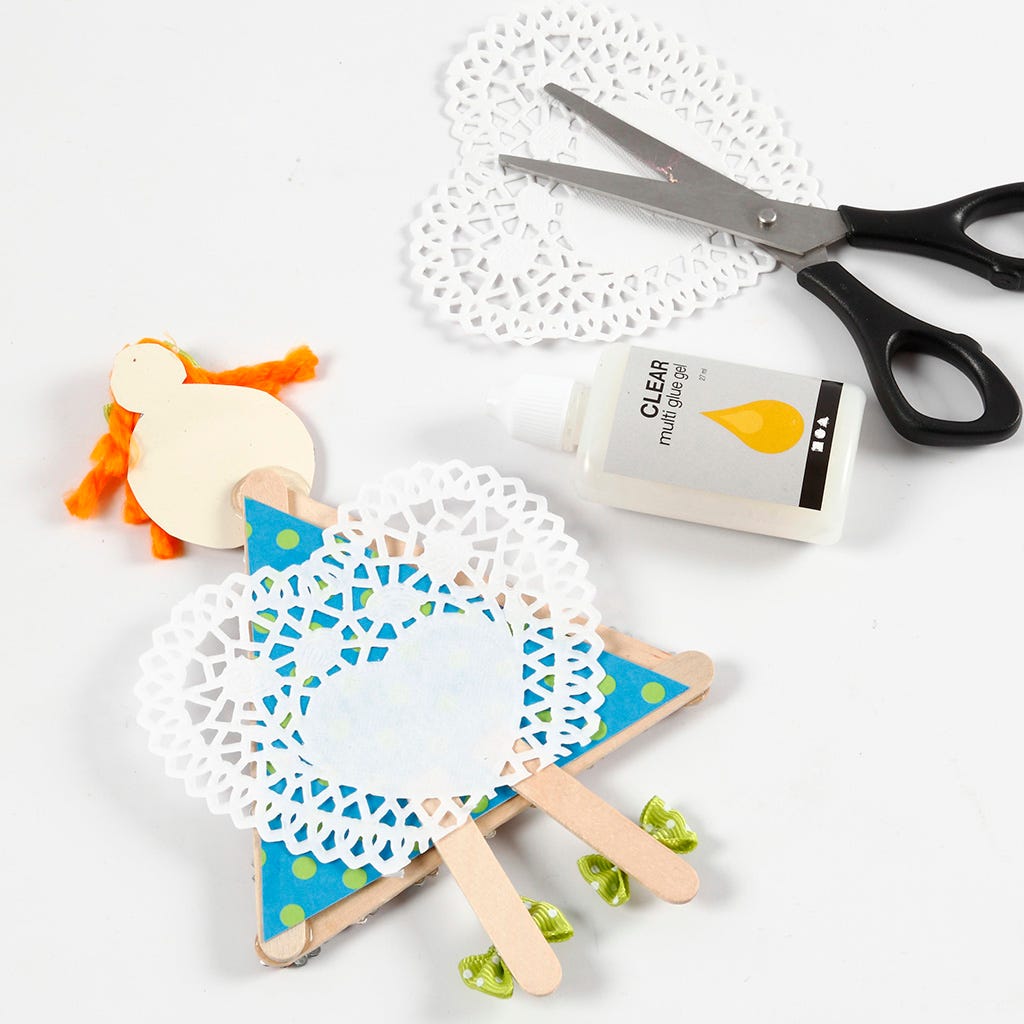 4
Glue a heart-shaped doily onto the back for wings. Trim it as shown in the photo.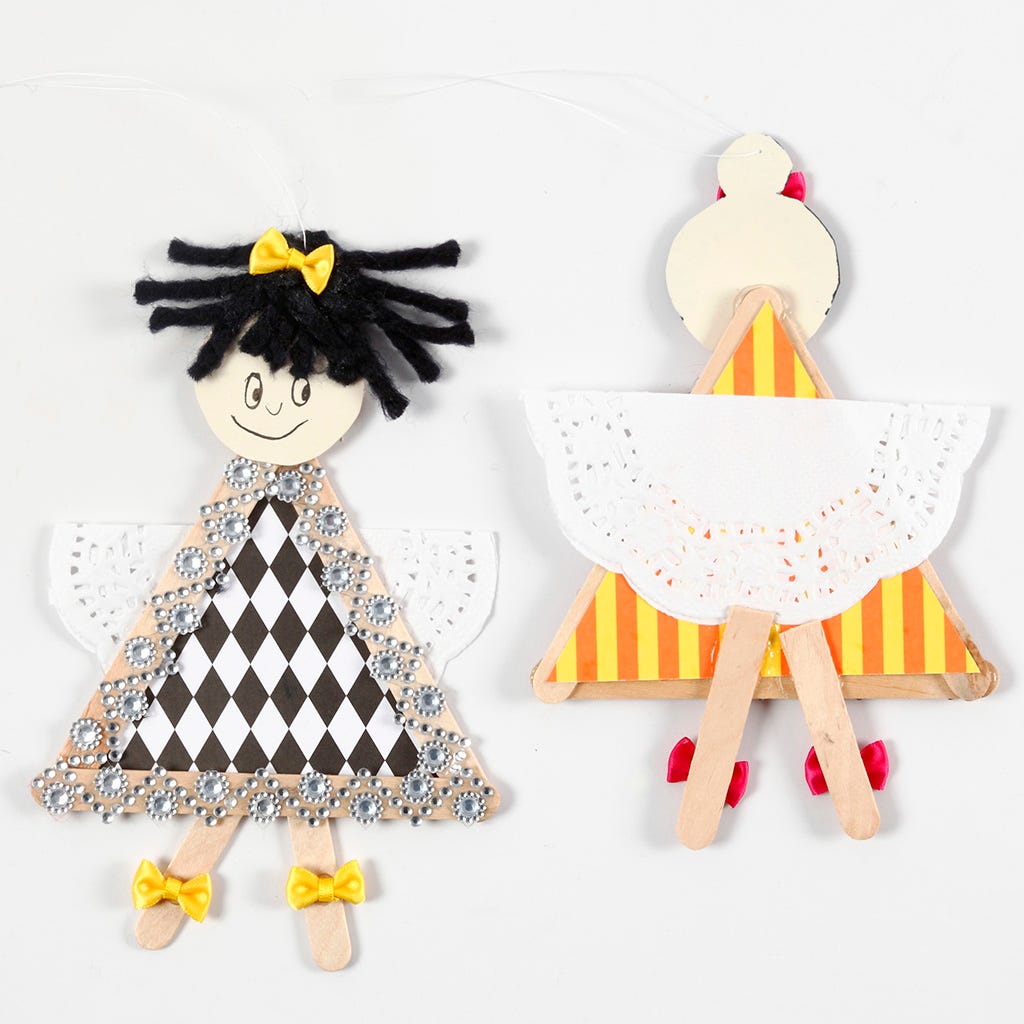 5
You may also use round doilies for the wings by folding the doily in half and gluing it on. Attach a string for hanging onto the top of the fairy's head.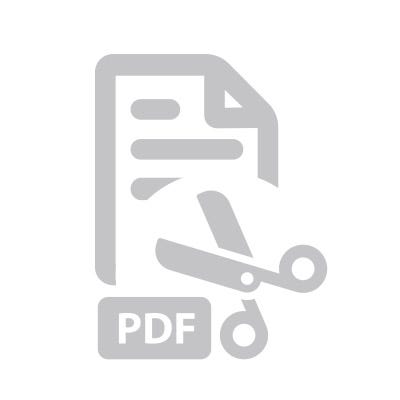 Attached file:
Download