Fabric Chicks with long Legs from neon-coloured Macramé Cord
Fabric Chicks with long Legs from neon-coloured Macramé Cord
These chicks are made from Vivi Gade design cotton fabric (the Paris series). They have felt beaks and long legs made from neon-coloured macramé cord. They are filled with polyester stuffing and wooden beads are tied onto the macramé cord for feet.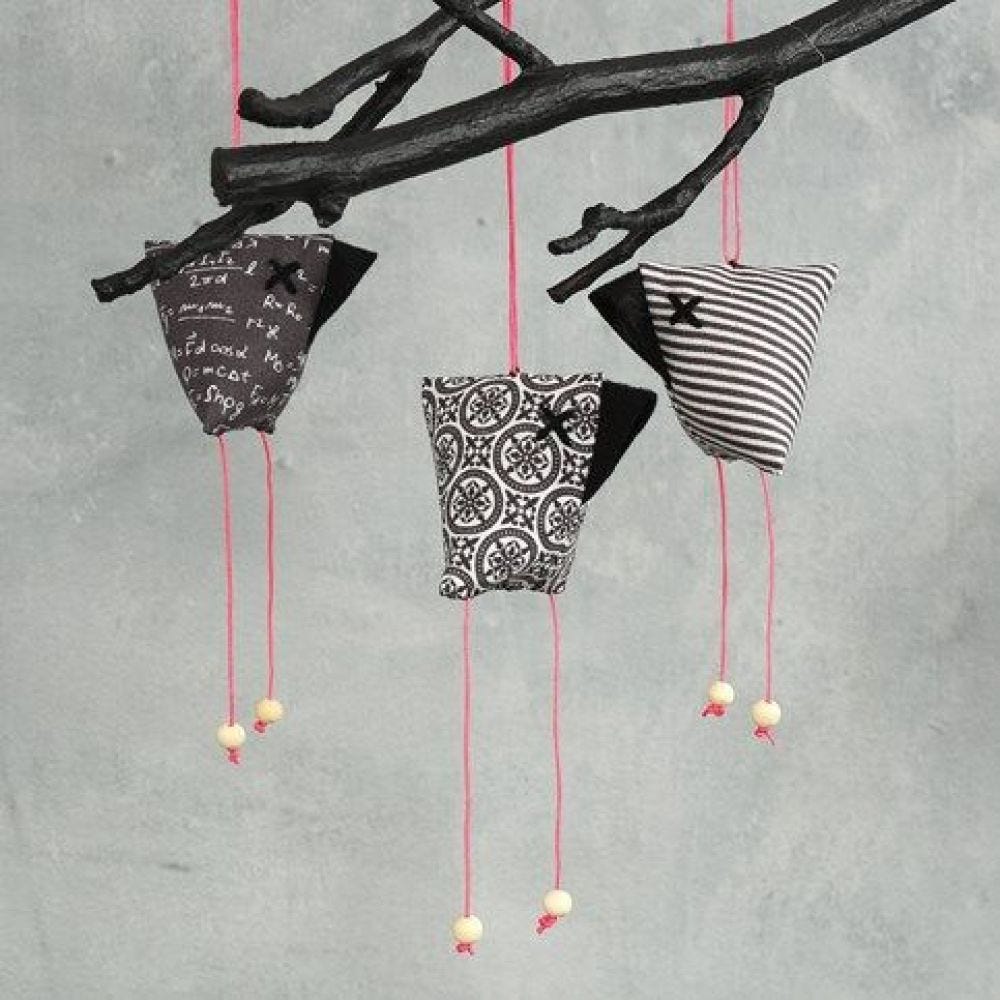 How to do it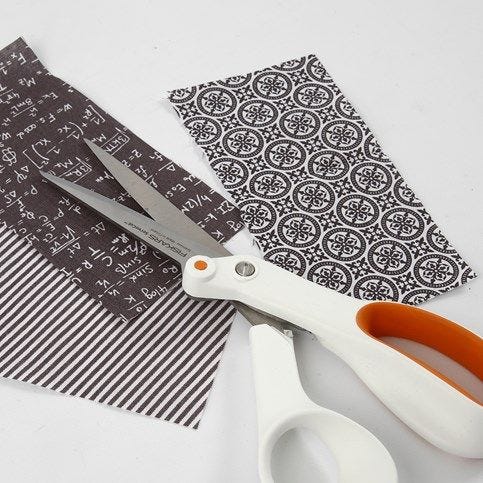 1.
To make three chicks, cut three 7x14cm pieces of design fabric.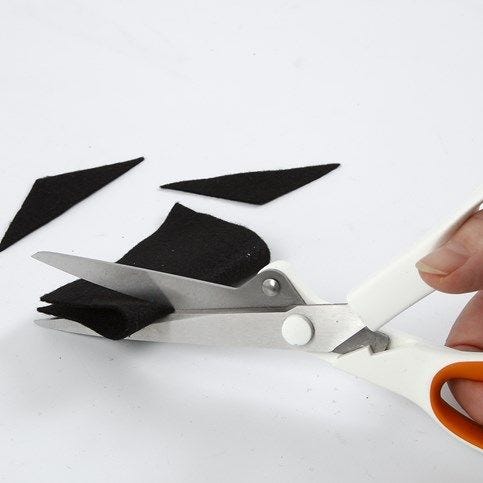 2.
Cut three beaks from a 9x2.5cm piece of black felt. Double over the felt lengthwise and cut diagonally into triangles.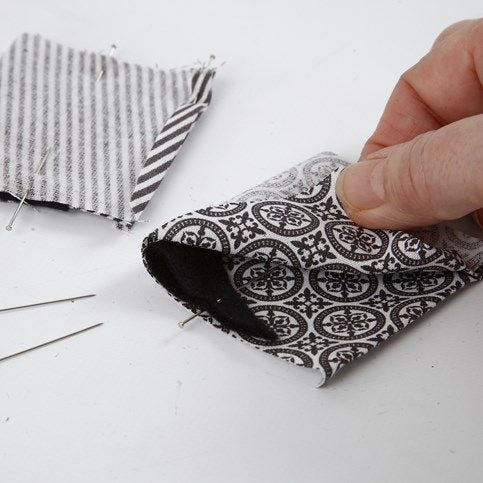 3.
Double over each piece of design fabric lengthwise, outer side against outer side. Place the felt beak inside the doubled-over fabric, near the fold in the middle. Fold to make a 7mm seam at both sides at the bottom.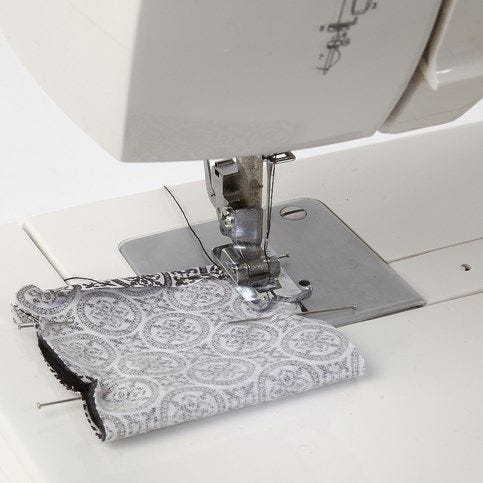 4.
Sew the fabric together at both sides and turn inside out.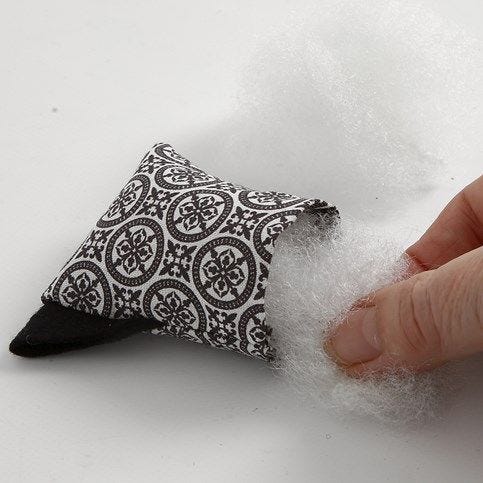 5.
Fill with polyester stuffing.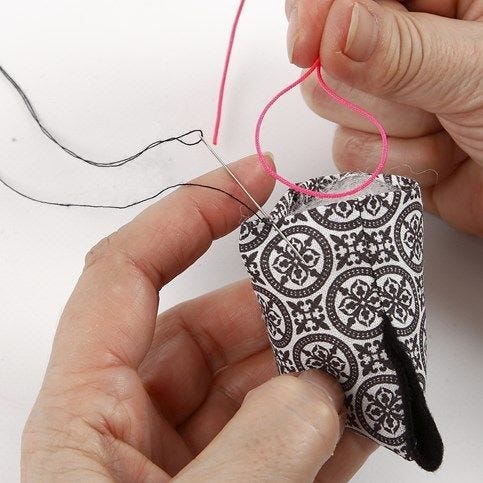 6.
Make a seam (folding inwards) all the way around the opening. Cut a piece of macramé cord to your desired length. Double over and place the middle inside the chick. Sew the opening together.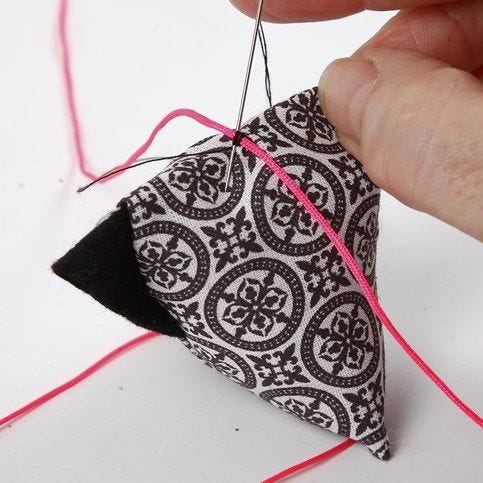 7.
Cut a piece of macramé cord, double it over and sew the middle of the cord onto the top middle of the chick for hanging.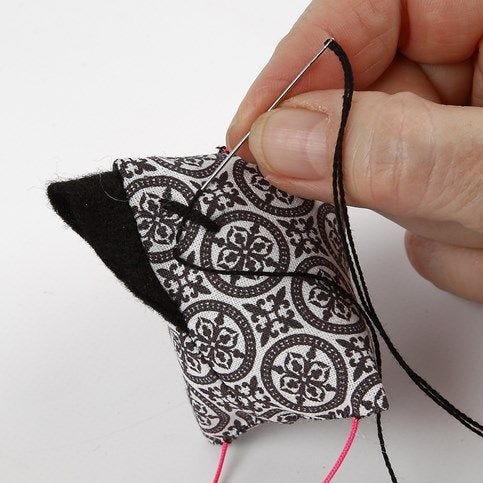 8.
Eyes for the chick: use mercerised cotton yarn to embroider a triple cross on each side of the chick's head, near the beak.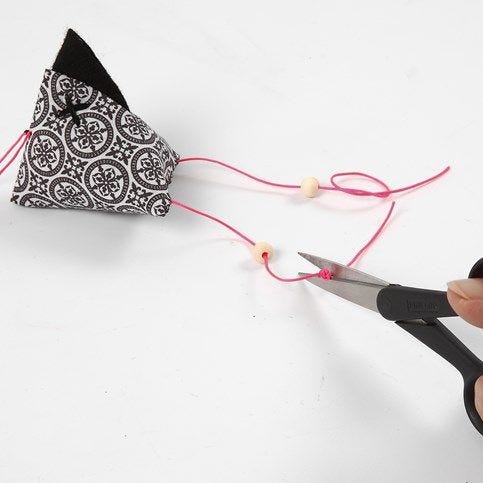 9.
Feet for the chick: Thread a wooden bead onto each leg and tie a knot.
Copyright © 2013-present Magento, Inc. All rights reserved.