Elephants with Wood Veneer
Elephants with Wood Veneer
These papier-mâché elephants are painted with Plus Color craft paint and wood veneer has been applied.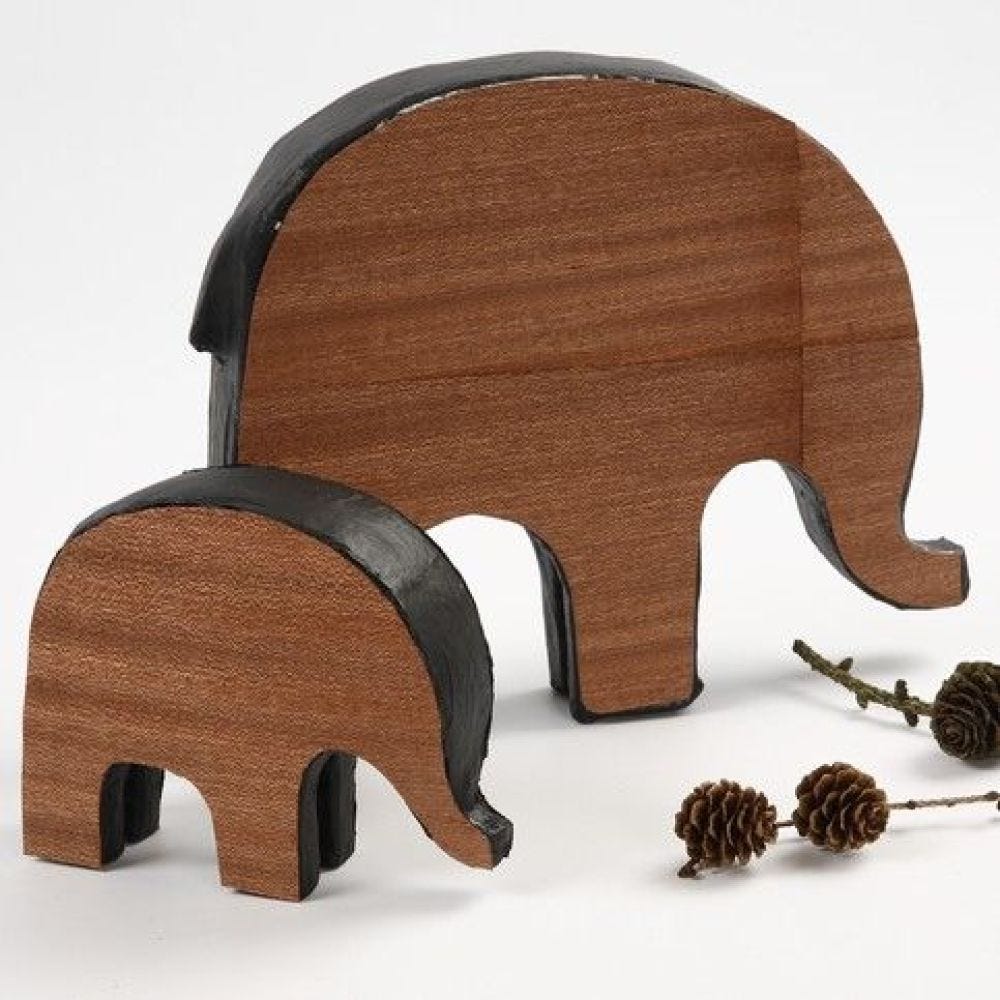 How to do it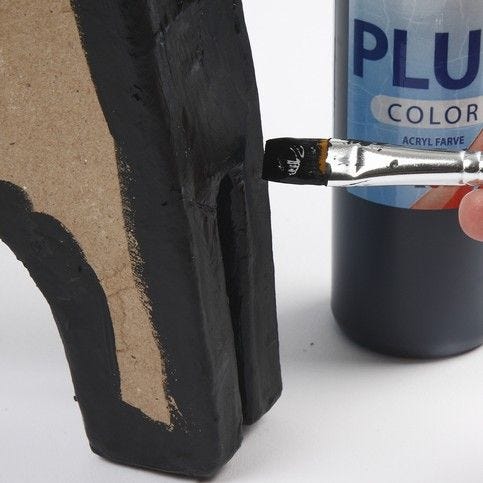 1.
Paint the elephant with black Plus Color craft paint.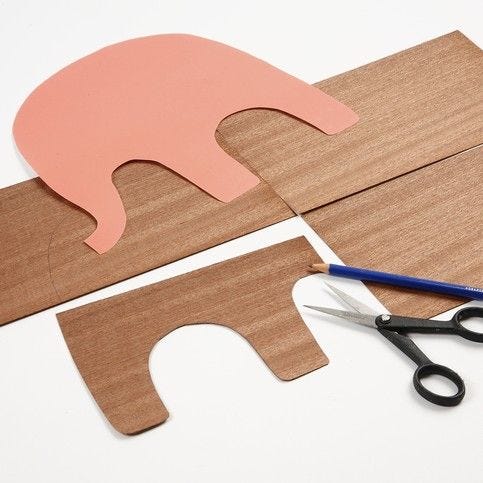 2.
Draw the outline of the elephant onto a piece of double-sided adhesive foil and a piece of wood veneer and cut out.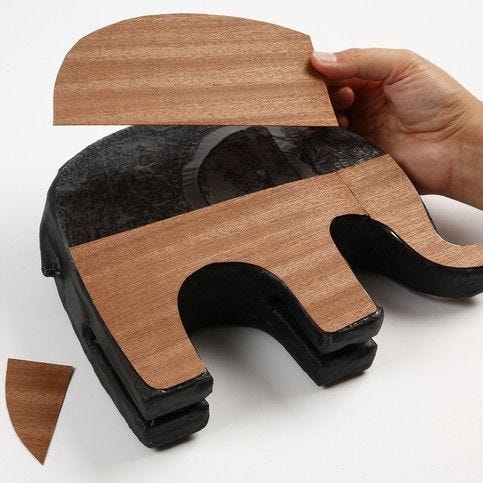 3.
Attach the piece of foil and then the piece of wood veneer onto the elephant.
Copyright © 2013-present Magento, Inc. All rights reserved.