These small wooden men (with elastic to make the limbs movable) have been painted with Plus Color and decorated with a small crown. Draw the face with a marker pen. Glue a few pieces of decoupage paper onto the body with decoupage lacquer (matt).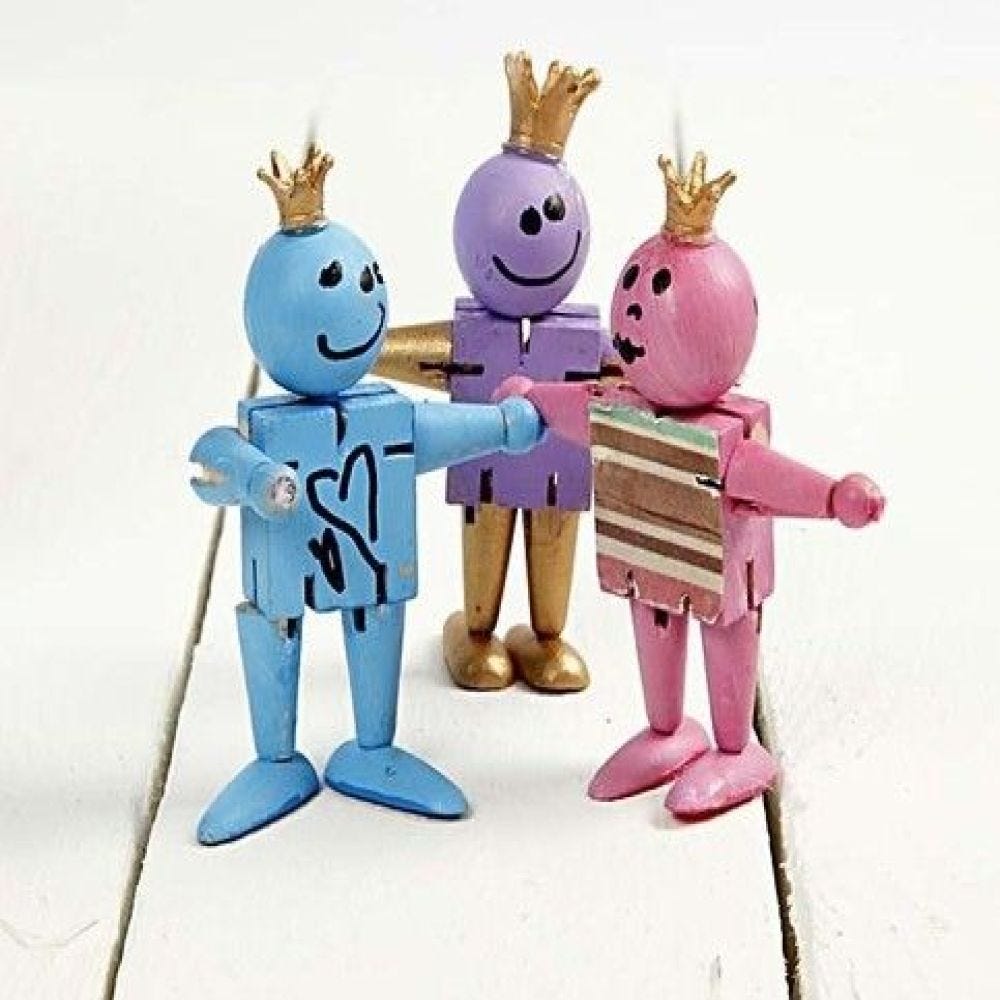 How to do it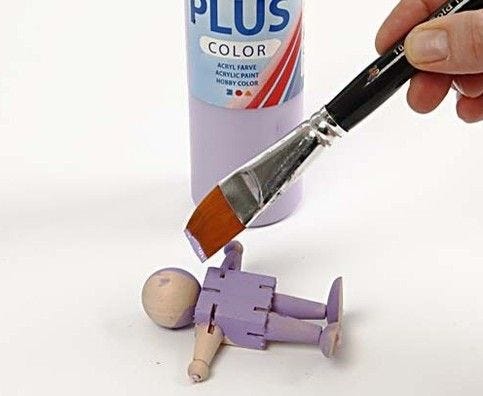 1.
Paint the wooden man with Plus Color Craft Paint and let it dry.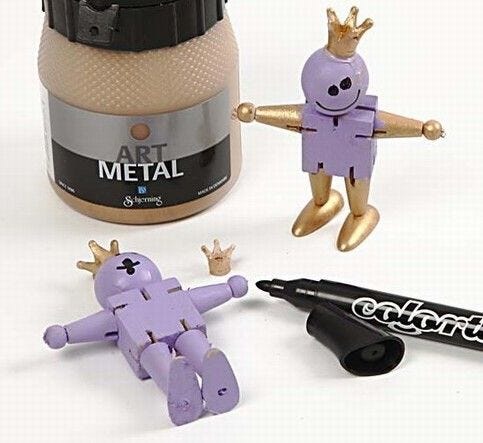 2.
Paint a poly resin crown with Art Metal gold paint and draw the face with a marker pen.