Eggs with Decoupage for hanging with a wooden Bead
These polystyrene eggs are covered with decoupage paper, attached with glue lacquer. A coloured cotton cord is decorated with a wooden bead and glued on for hanging.
How to do it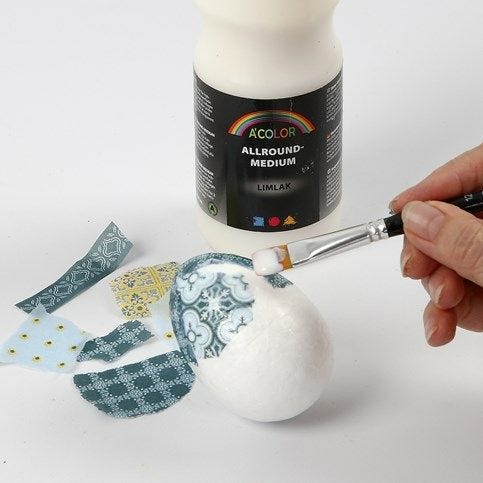 1.
Tear small pieces of decoupage paper and attach them onto the egg with A-Color Allround medium glue lacquer. Make small notches in the pieces of paper so that they can be glued onto the curved shape of the egg as evenly as possible. Apply a coat of the same glue lacquer on top of the paper.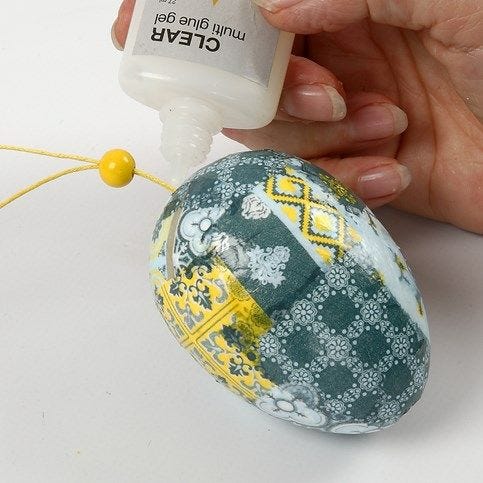 2.
Make a hole at the top of the egg with a pointed object. Insert a piece of cotton cord in the hole and glue it in place with Clear Multi Glue gel. Decorate with a wooden bead.