Eggs decorated with Terrazzo Flakes
Eggs decorated with Terrazzo Flakes
These eggs are painted with craft paint and decorated further with Terrazzo flakes. How to do it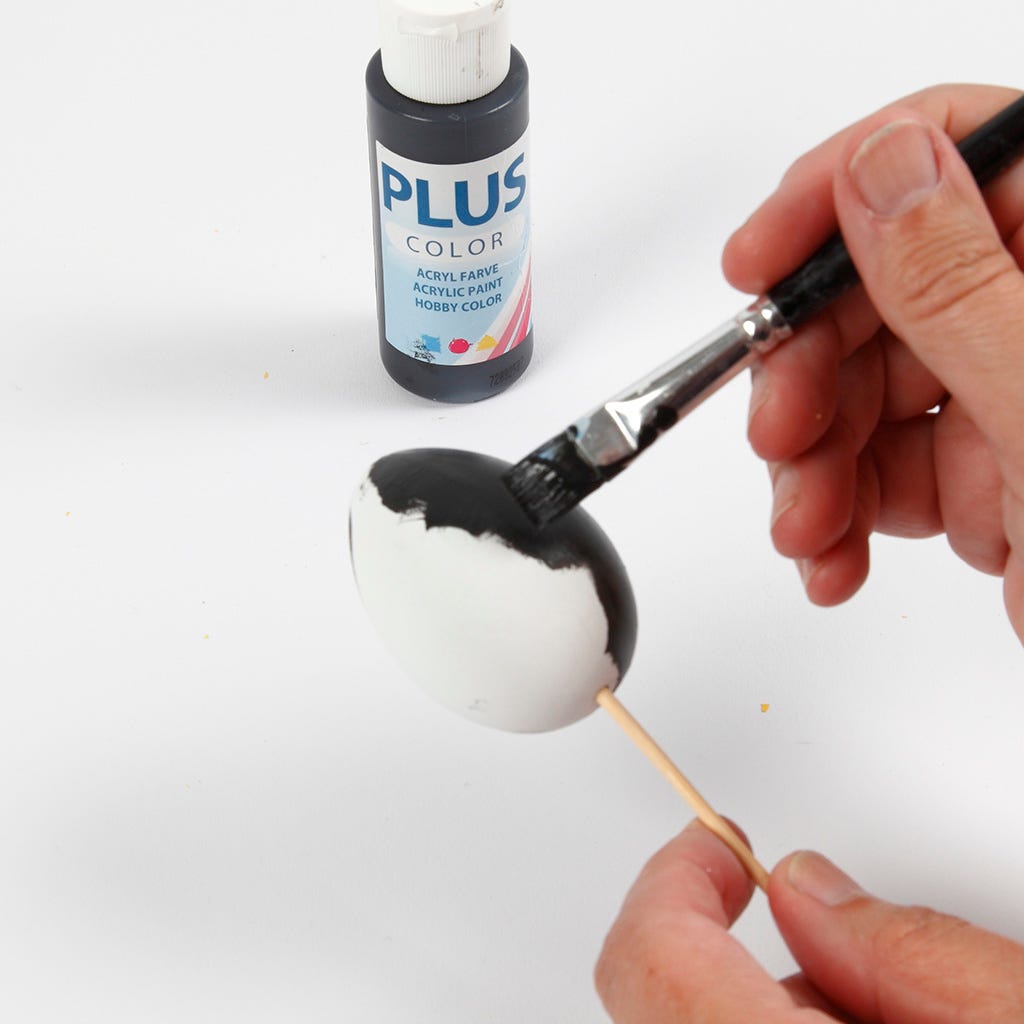 1
Paint the eggs with craft paint. You may push a flower stick into the egg, making the painting procedure easier.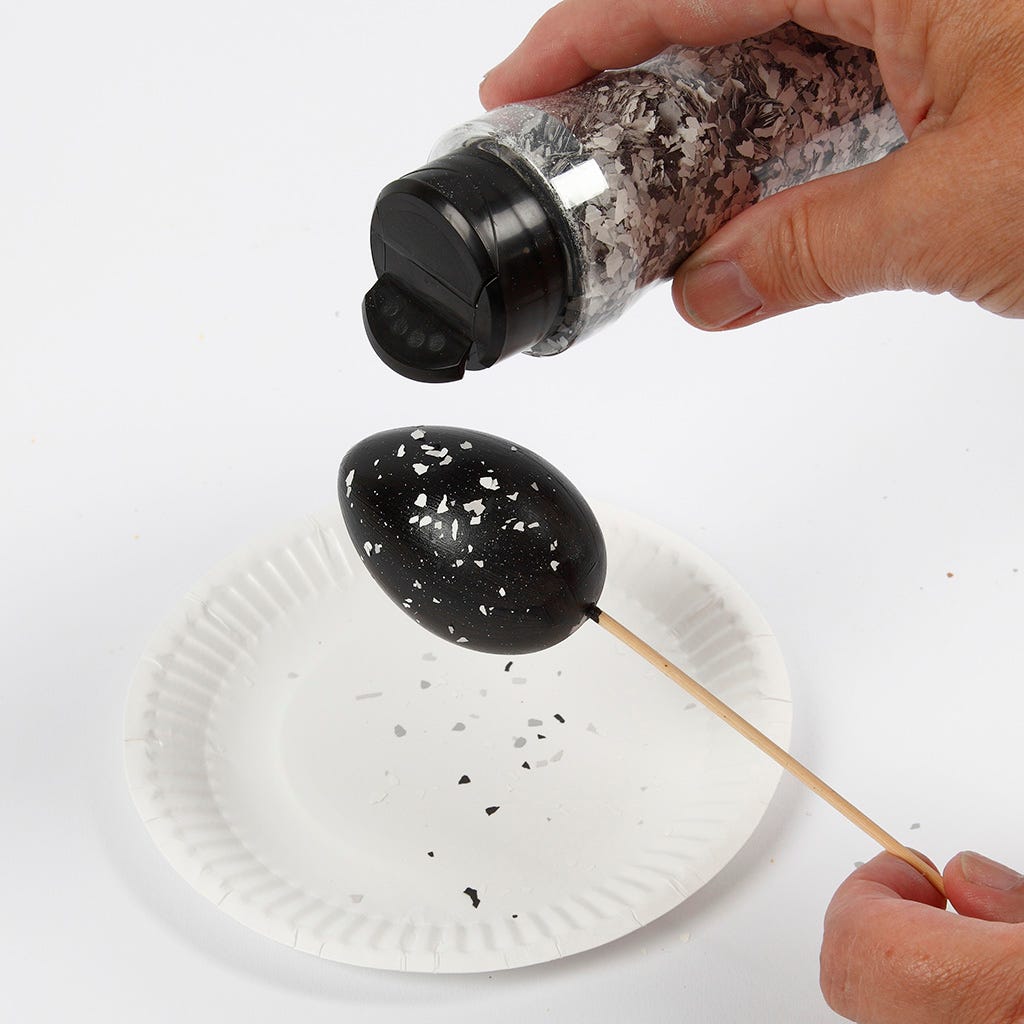 2
Sprinkle Terrazzo flakes onto the wet paint.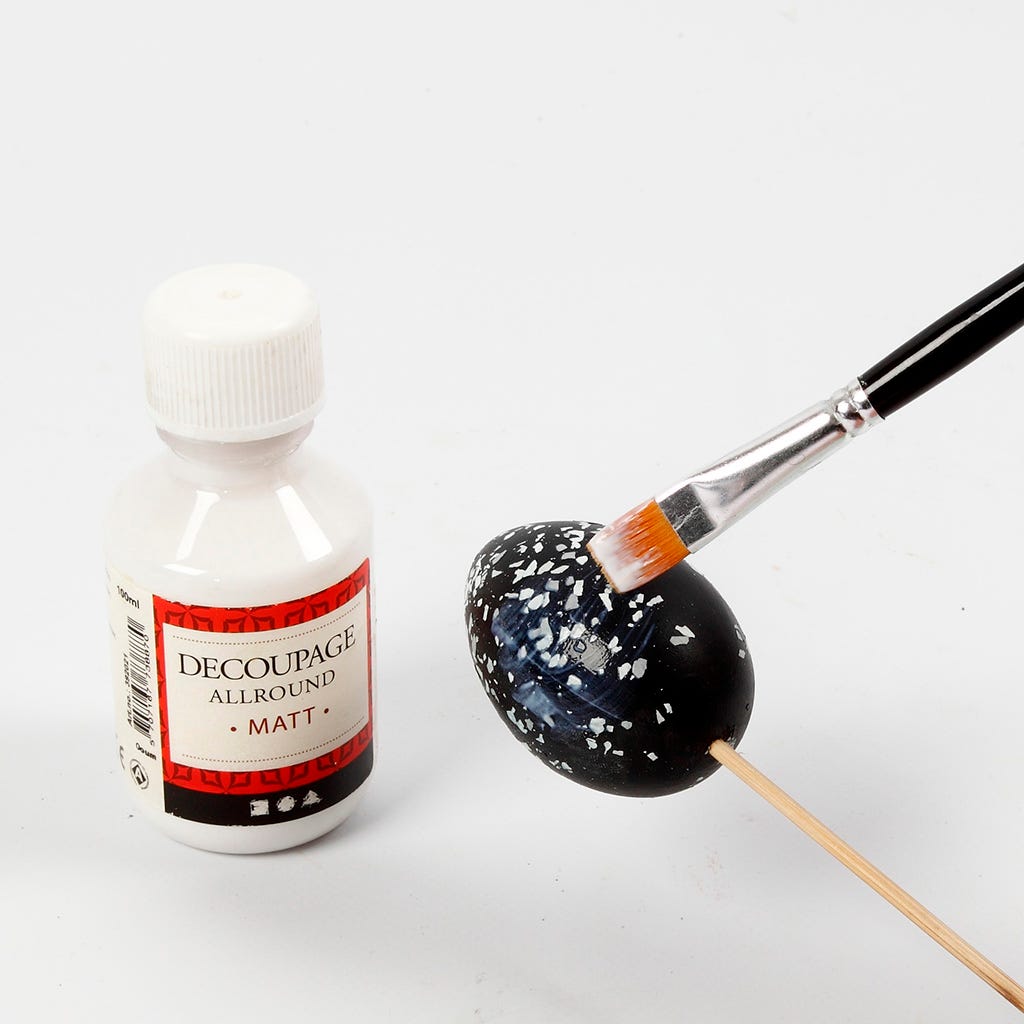 3
Apply a coat of decoupage lacquer.