Easter chicks from self-hardening clay with a feather for the tail
Easter chicks from self-hardening clay with a feather for the tail
Make Easter chicks from self-hardening clay. Decorate the chicks with feathers and decorate further with a Plus Color marker.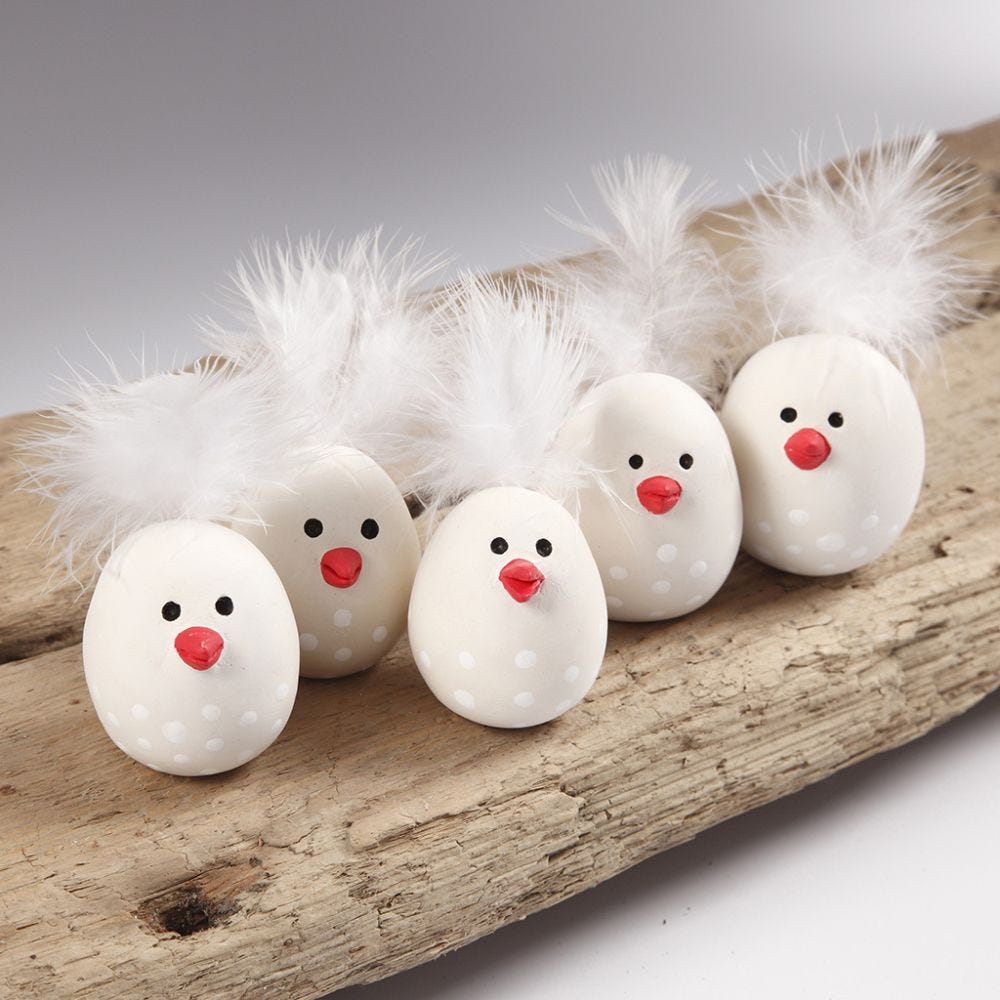 How to do it
1
Divide the pack of clay into your chosen number of chicks. Make the body and the beak from the clay.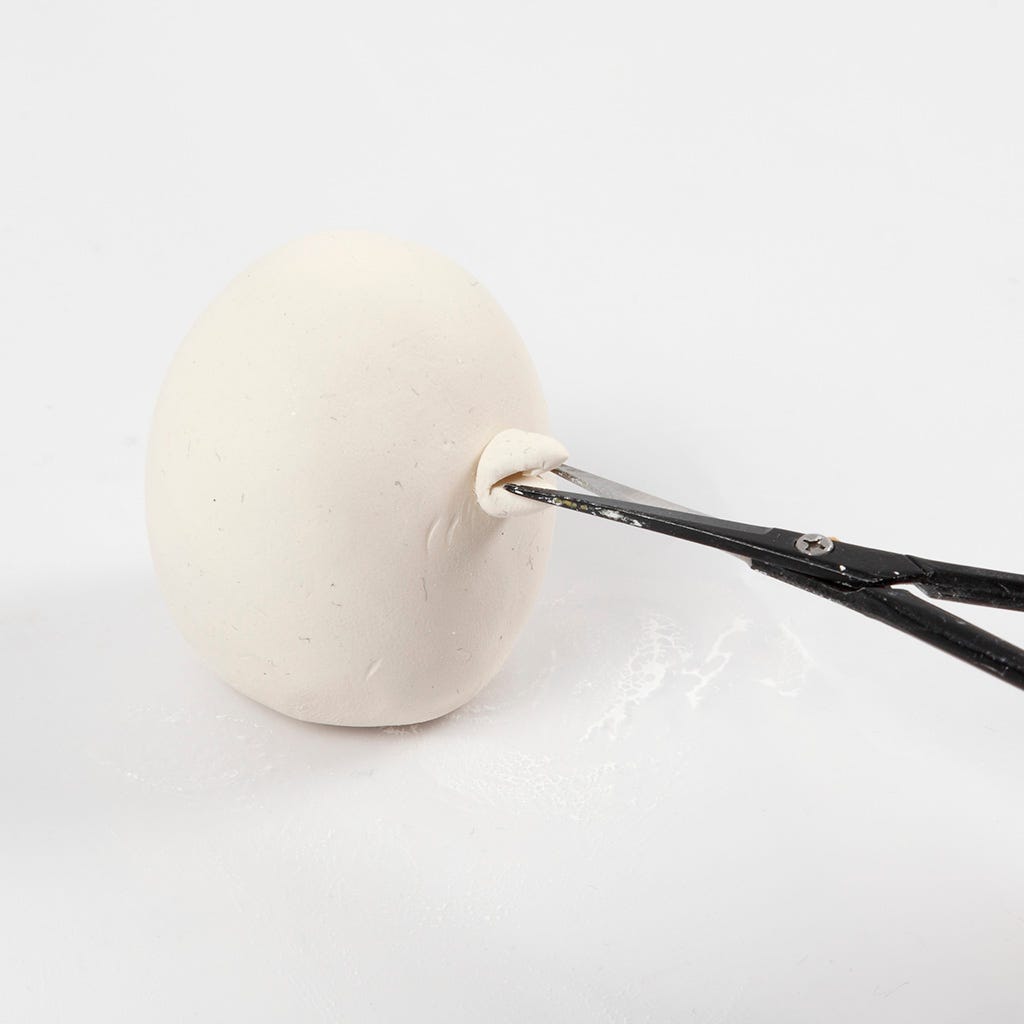 2
Attach the beak and cut it open with a pair of scissors.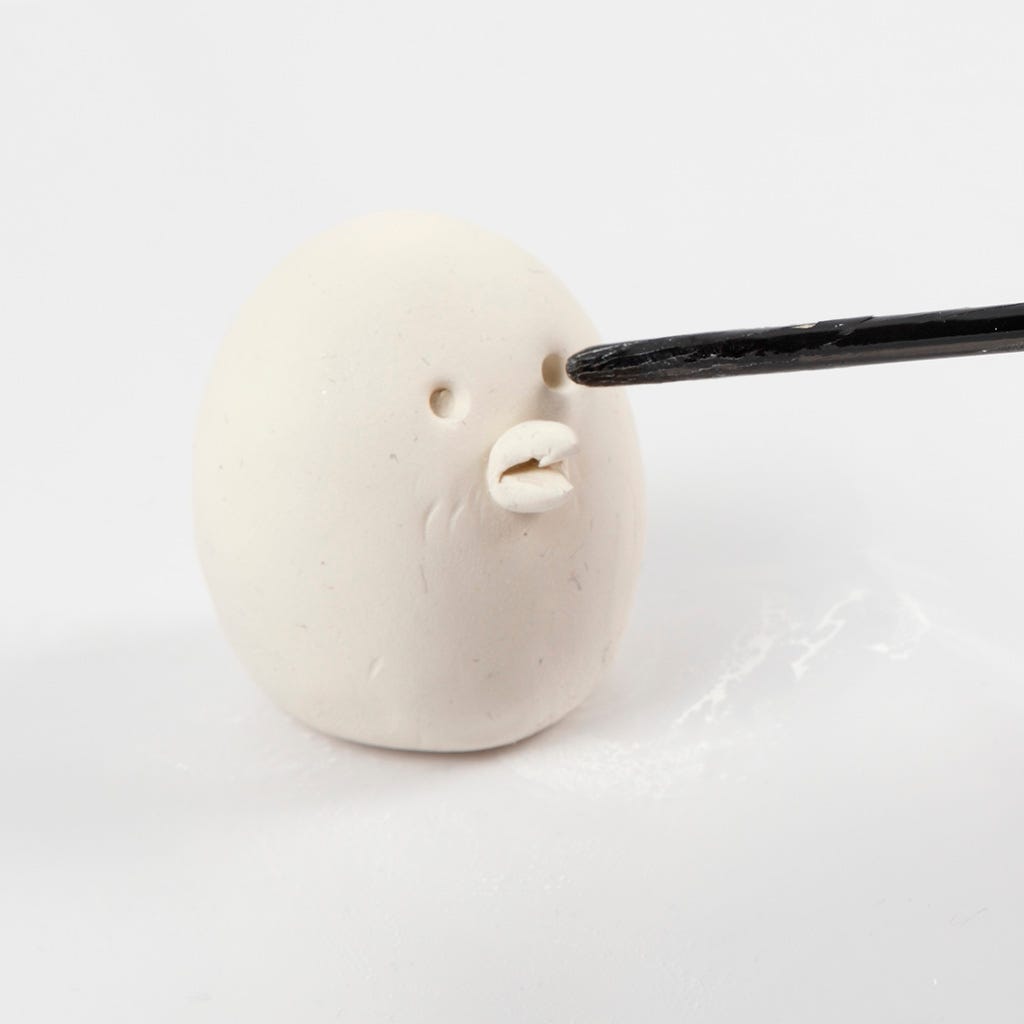 3
Make eyes with the end of a brush handle.
4
Attach a feather for the tail. Leave the chicks to dry for approx. 24 hours, preferably on a wire grid.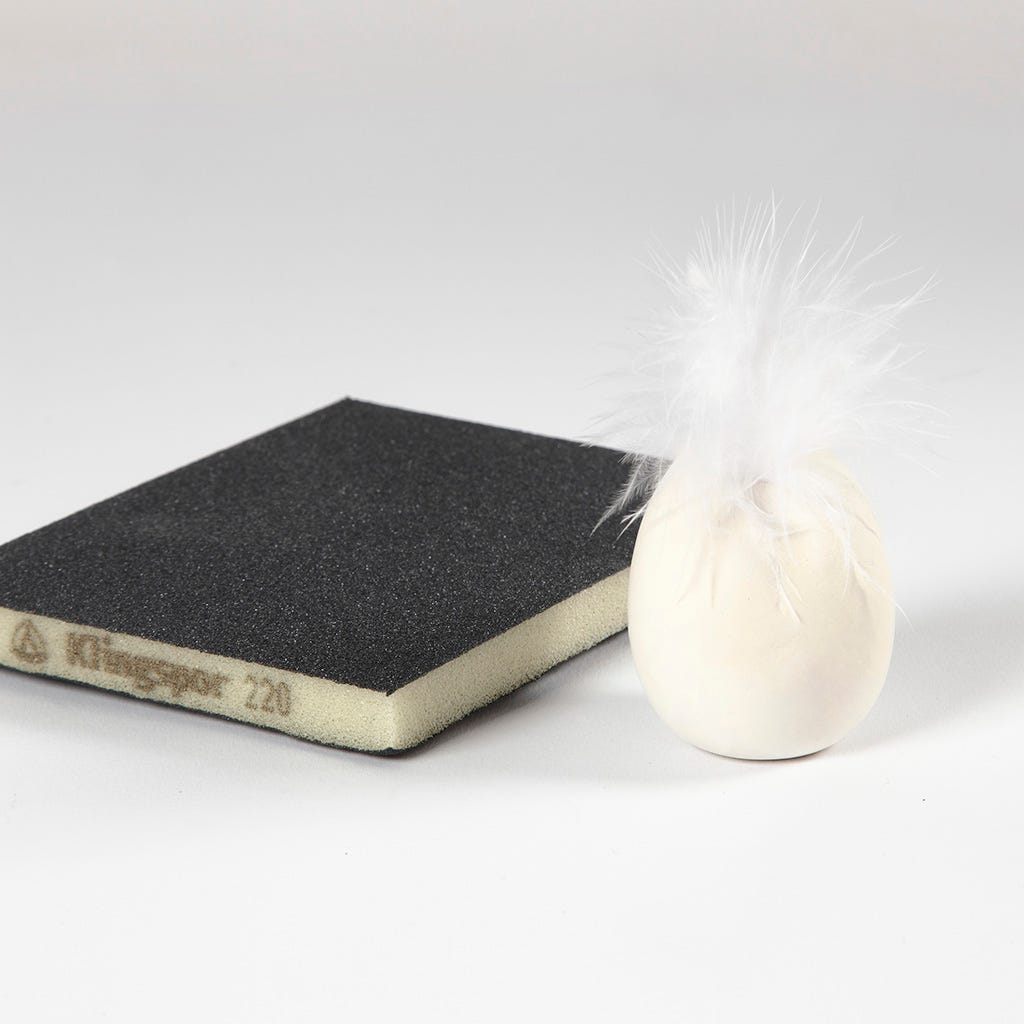 5
Smooth with a sanding sponge once the chicks are dry.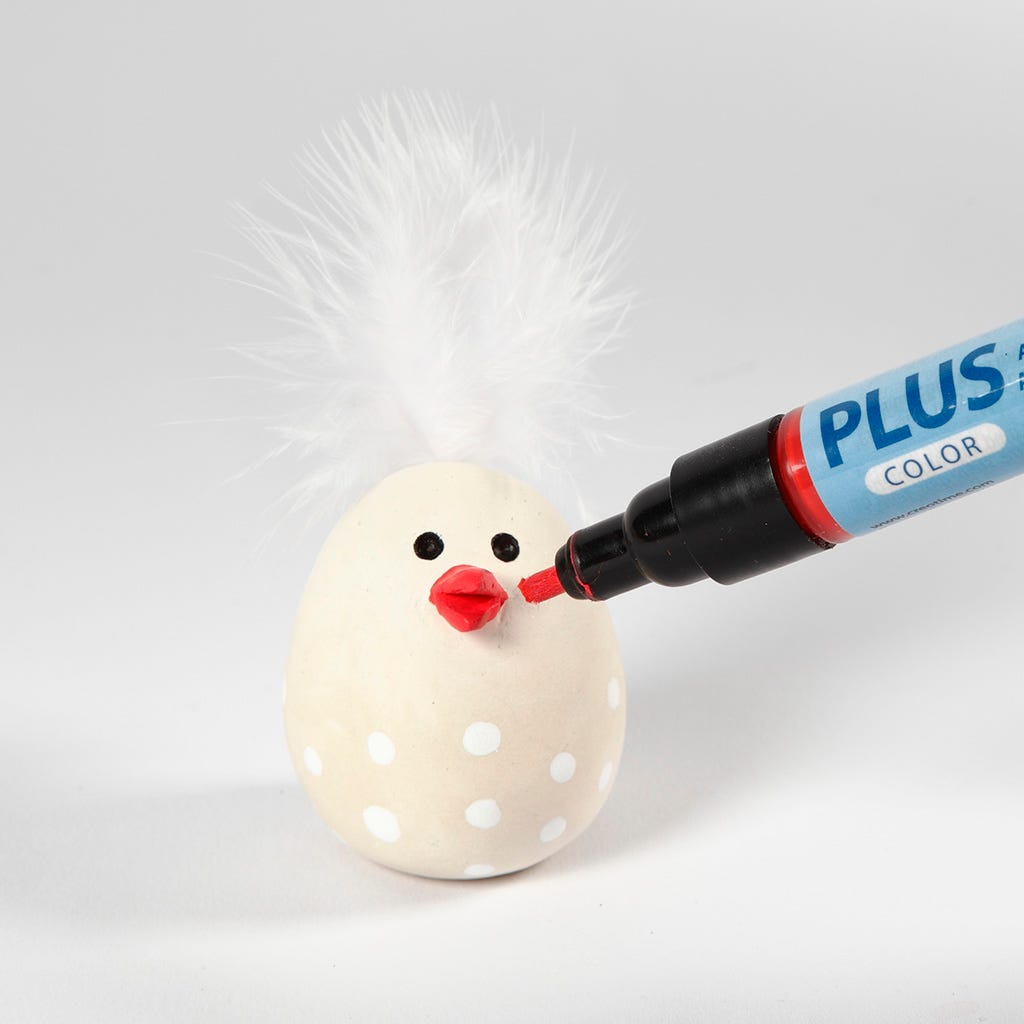 6
Decorate the chicks further with Plus Color markers. You may have to use a thin brush for the fine lines . A tip: Place the egg in an egg cup when painting the dots.