Easter Bunny Hanging Decorations with patterned Card Clothes
Easter Bunny Hanging Decorations with patterned Card Clothes
These hanging decorations are made from some of the materials supplied in our large Easter kit. These Easter bunnies are cut out from the sheet of printed designs and are decorated with clothes according to your own imagination, made from patterned card.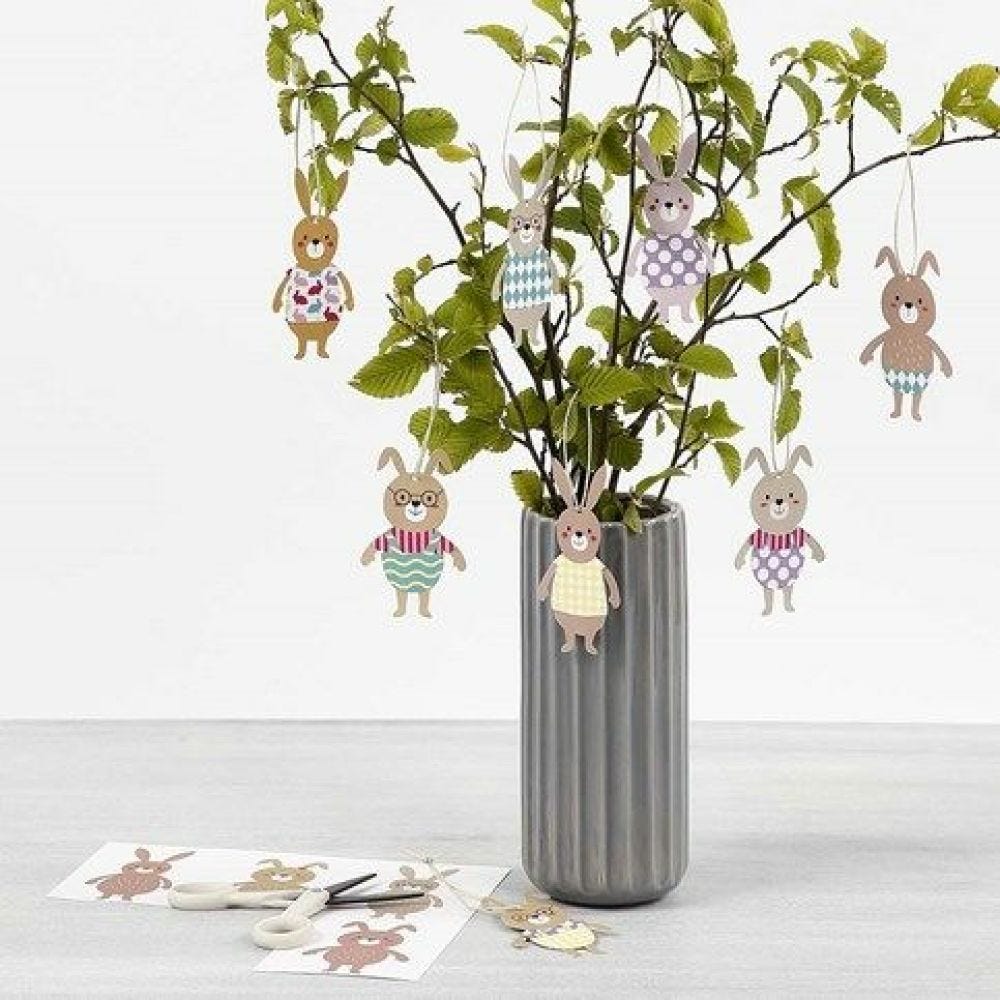 How to do it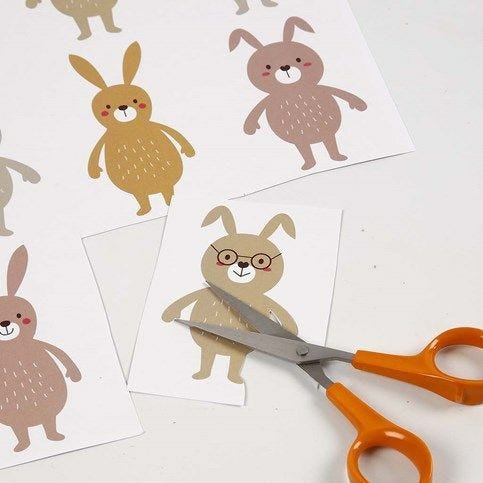 1
Cut out the bunny from the sheet.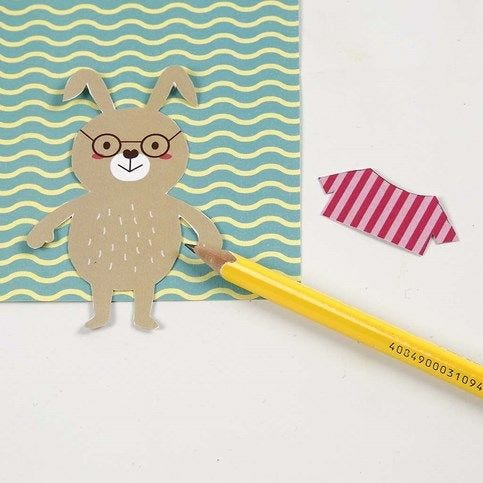 2
Use the cut-out bunny as a template for making clothes from patterned or plain card according to your imagination.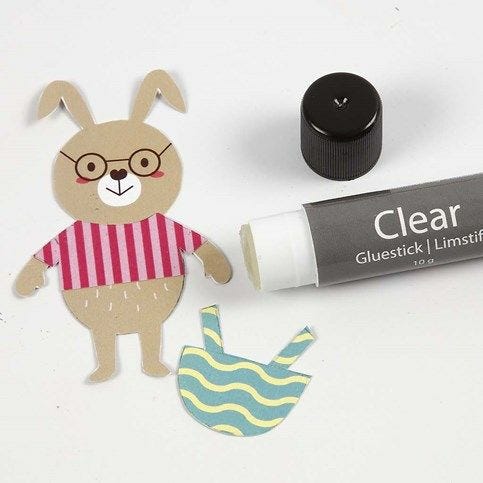 3
Cut out the clothes and glue them onto the bunny.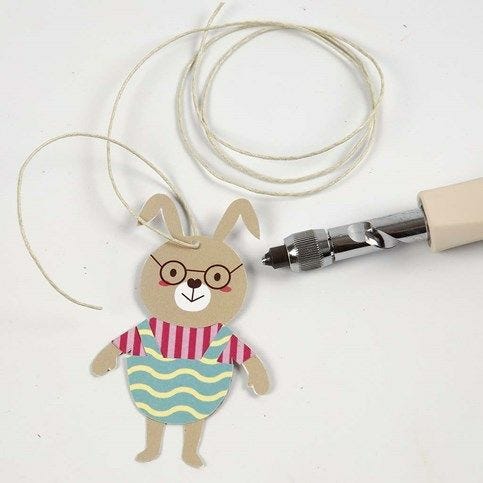 4
Make a hole in the bunny's head for hanging. Use a Screw Punch and attach a cord for hanging.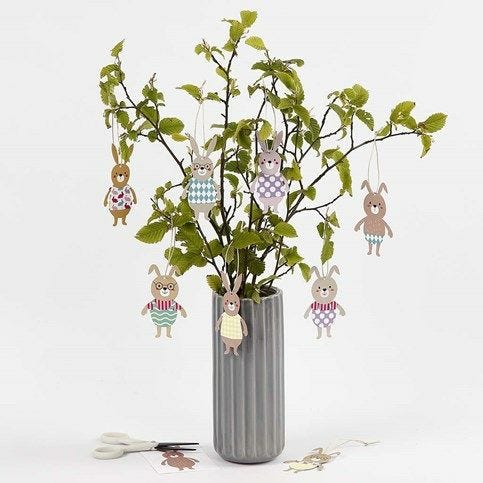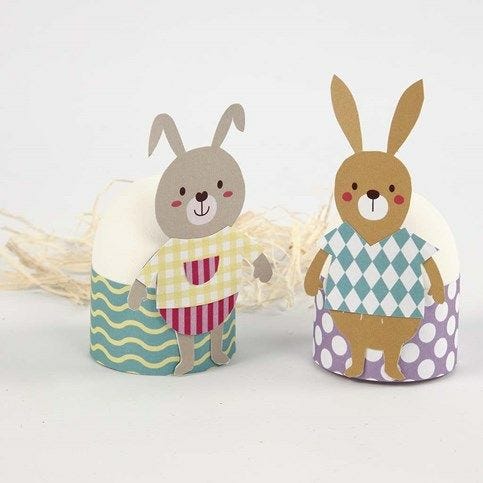 Another variant
Illustrated here attached onto a card egg cup.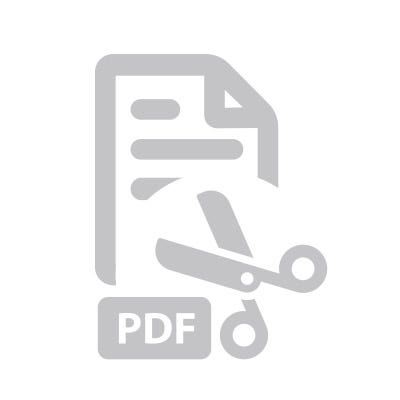 Attached file:
Download
Copyright © 2013-present Magento, Inc. All rights reserved.