Earrings with Rocaille Seed Bead Tassels
Earrings with Rocaille Seed Bead Tassels
These earrings are simple tassels made from 3 mm rocaille seed beads on jewellery wire attached onto French ear wires.
How to do it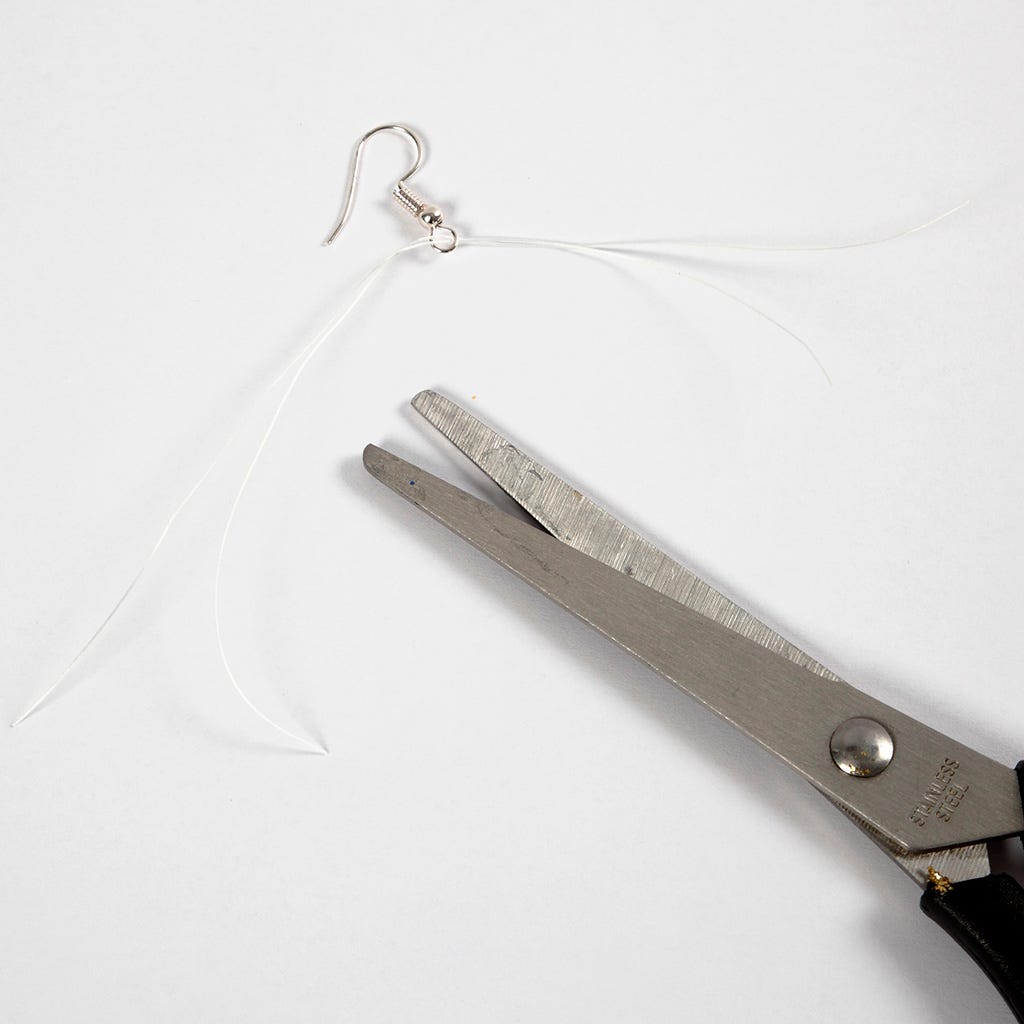 1
Cut two 5 cm pieces of jewellery wire. Feed the cords through the loop of a French ear wire.
2
Double over the two pieces of jewellery wire at the loop of the ear wire. You now have four 2.5 cm wires. Feed all four wire ends through a crimp bead. Squeeze the crimp bead flat with flat nose pliers.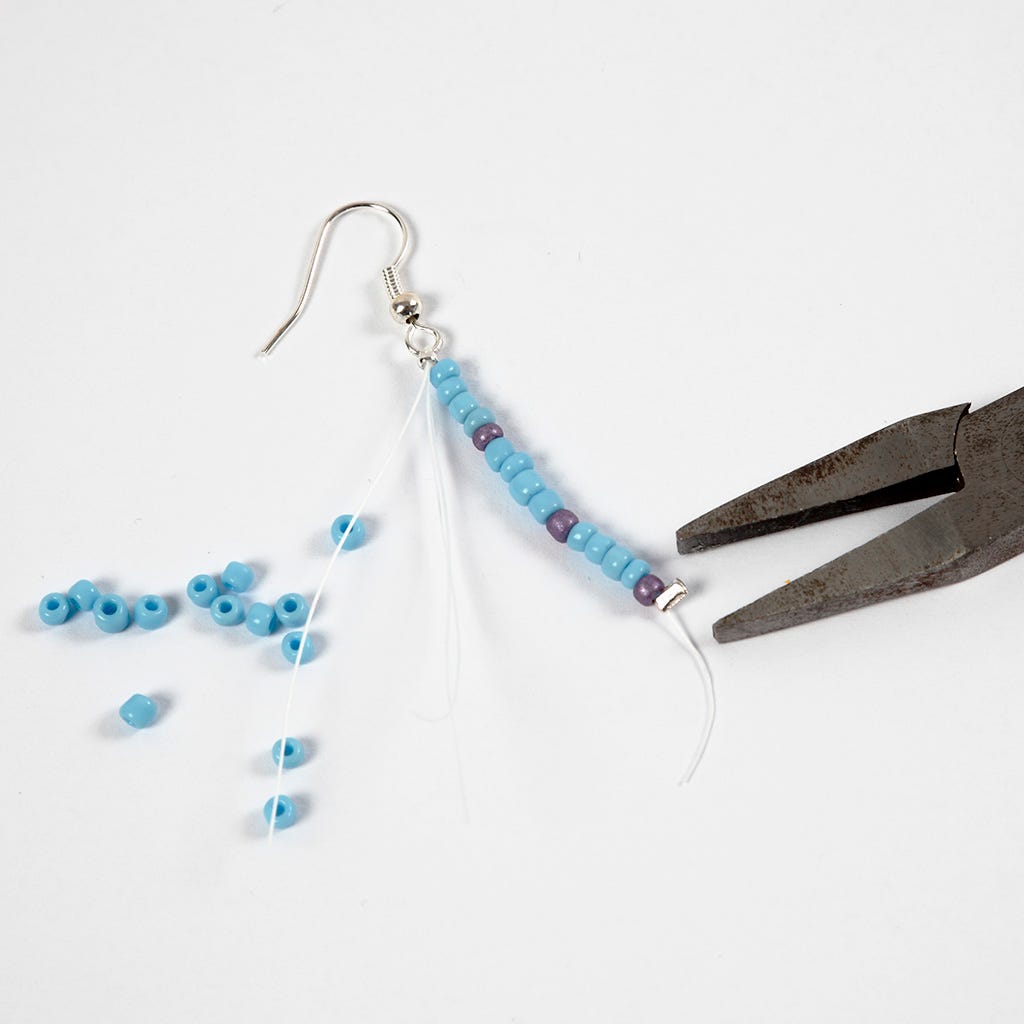 3
Thread 15 rocaille beads on each of the four pieces of jewellery wire and finish each with a crimp bead, squeezing it flat with flat nose pliers. Trim the excess wire.
Copyright © 2013-present Magento, Inc. All rights reserved.