Earrings with Cabochon Jewellery Pendants, Glass Beads, faceted Bead and Spacer Beads
Earrings with Cabochon Jewellery Pendants, Glass Beads, faceted Bead and Spacer Beads
These stud earrings with a chain and ordinary stud earrings are made from cabochon jewellery pendants, glass beads, faceted beads and spacer beads, attached onto an eye pin. How to do it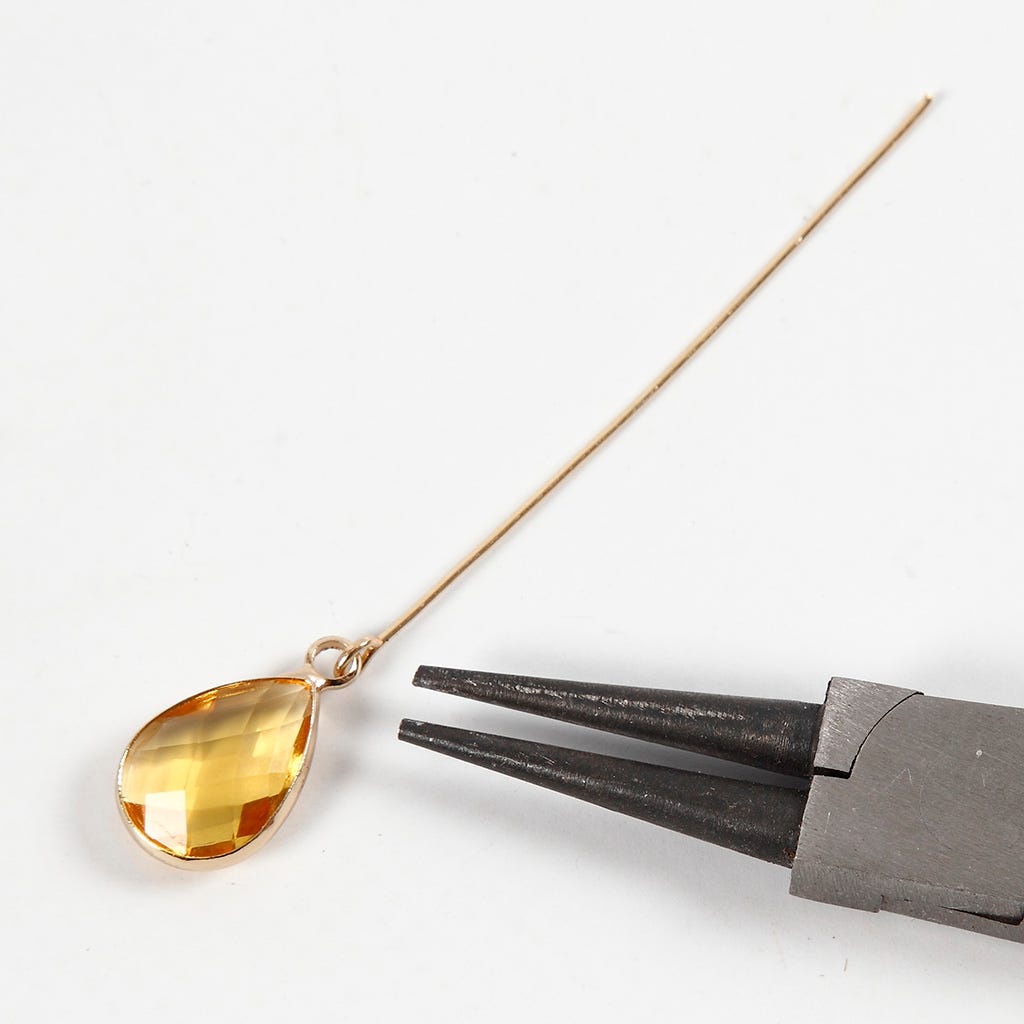 1
Slightly open up the loop at the top of the eye pin, attach the cabochon jewellery pendant and close the loop of the eye pin.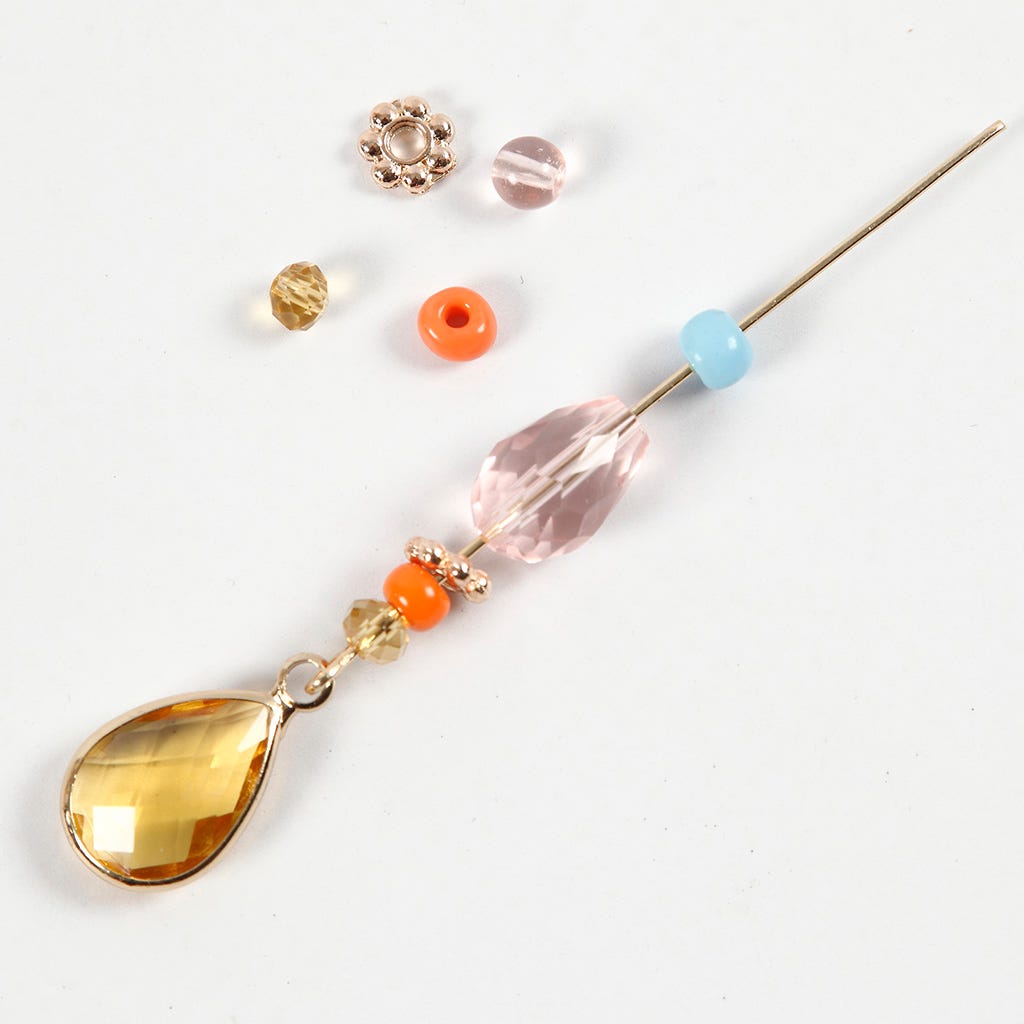 2
Place different beads onto the eye pin.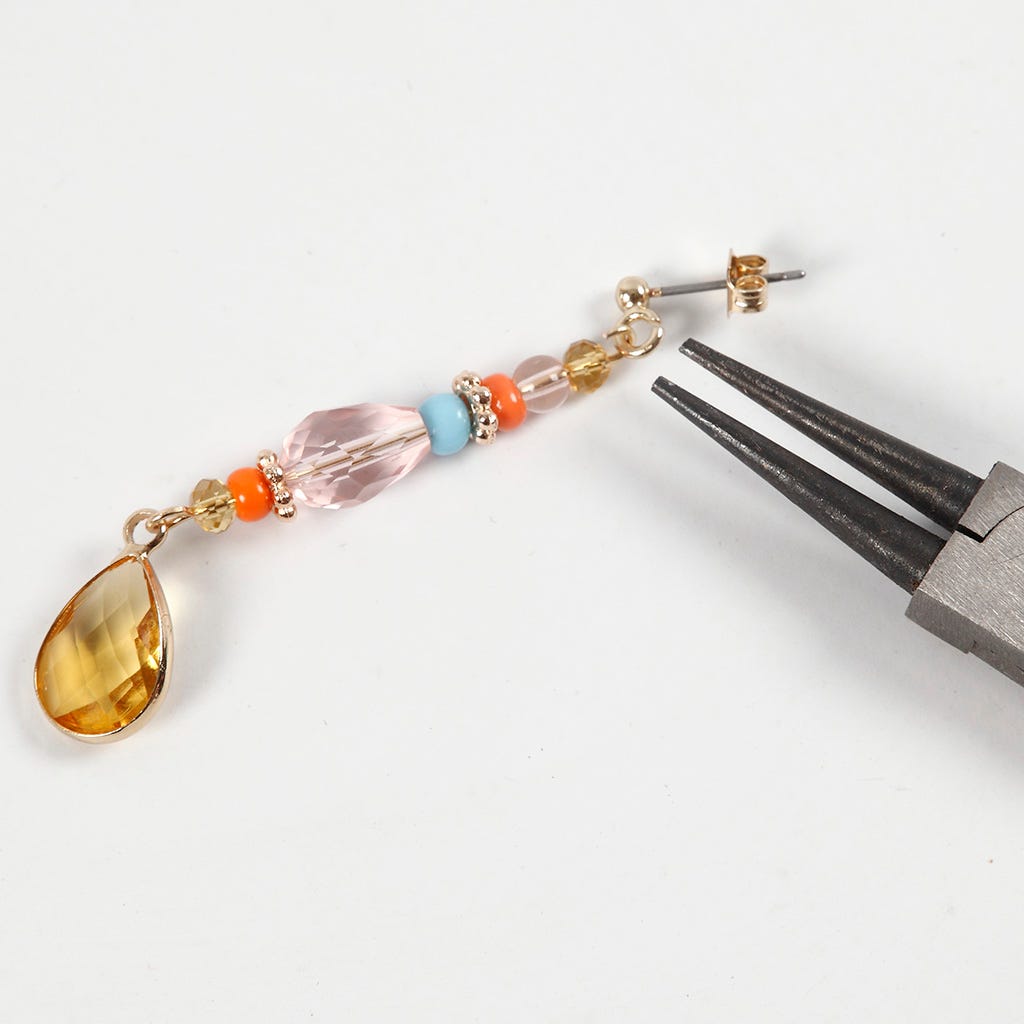 3
Nip off the end of the eye pin with 6 mm remaining. Twist to form a loop using round nose pliers. Attach onto a stud earring or a stud earring with a chain.