Design Paper Cones with Nutcracker or Harlequin Motifs
This cone is made from design paper and hung on a piece of cotton cord.
How to do it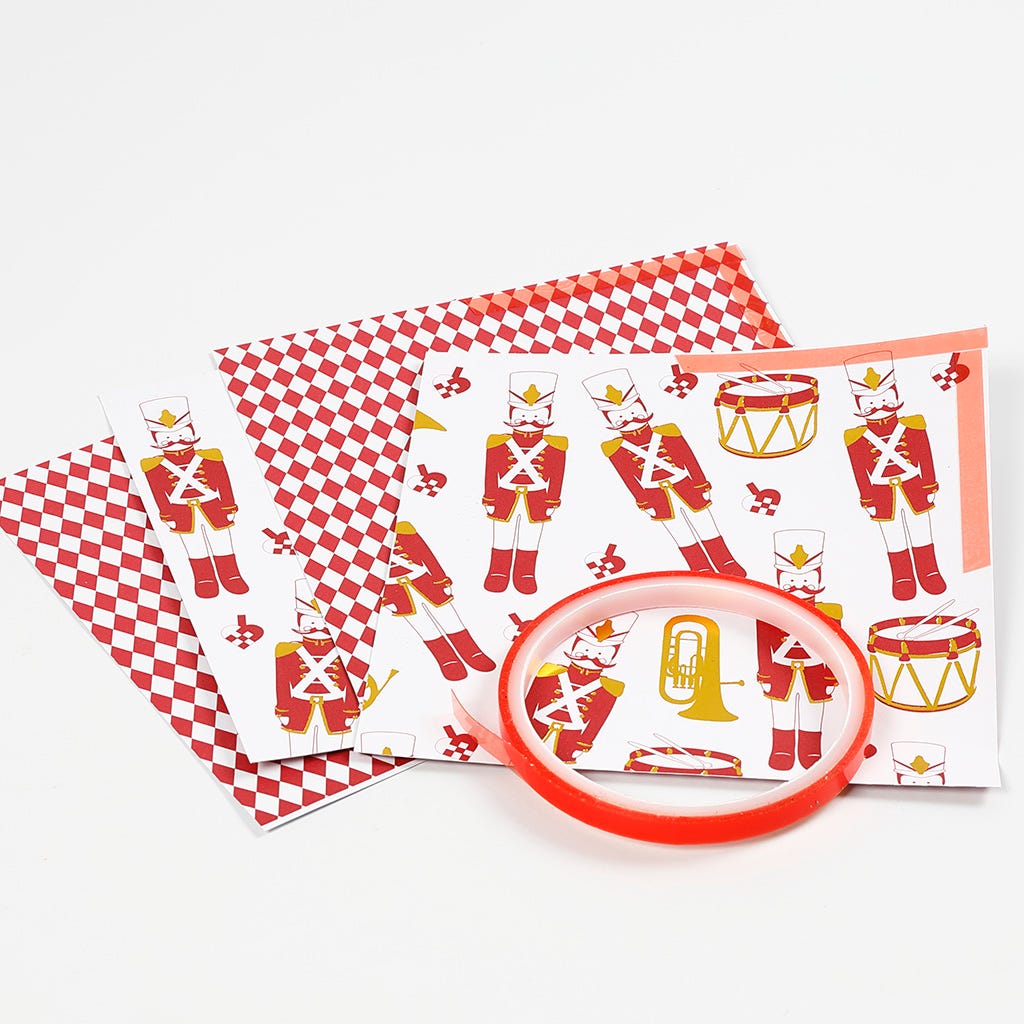 1
Cut off the white border so that the paper measures 30.5 x 30.5 cm. Now divide the paper into four equal sized squares and attach power tape onto one corner.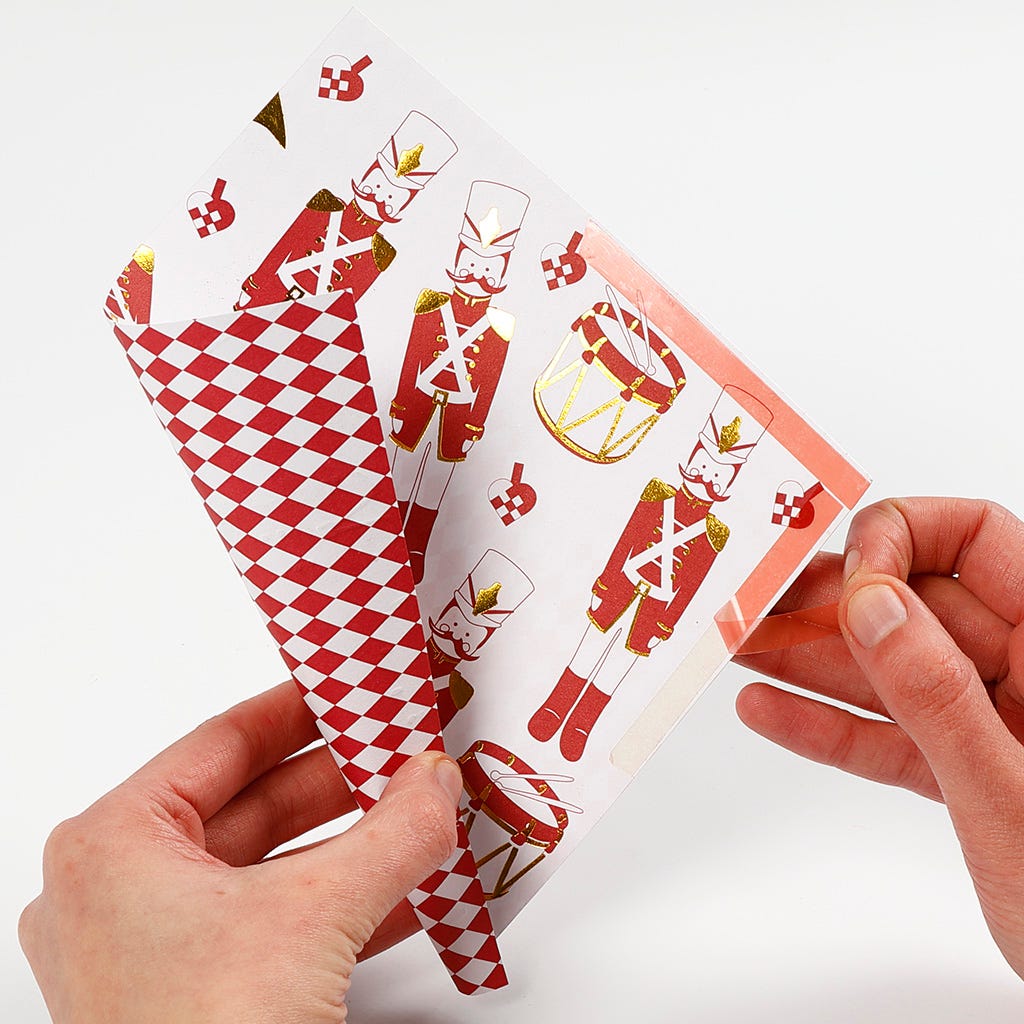 2
Roll the paper to make a cone and tape together.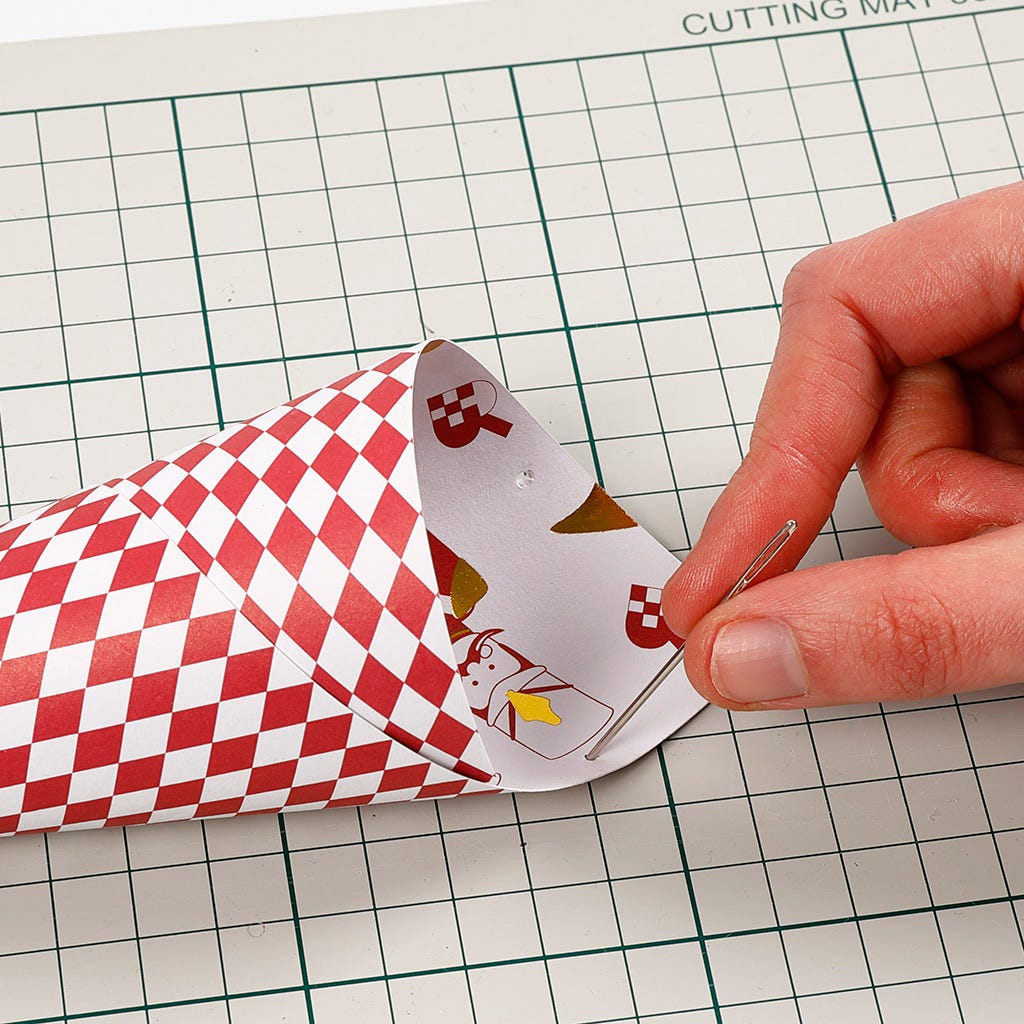 3
Punch out two holes for hanging.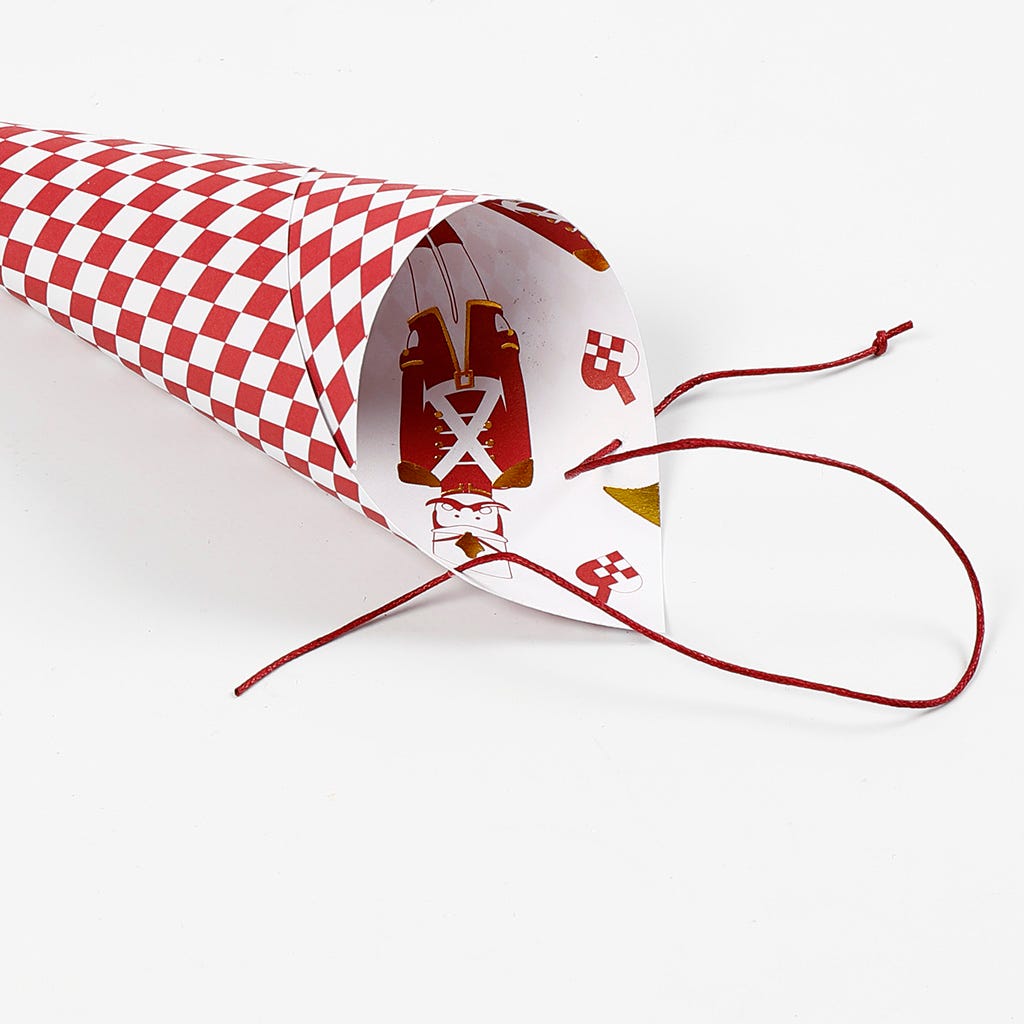 4
Thread the cotton cord through the two holes and tie a knot at both ends.