Decoupaged Cotton and Linen hanging Decorations
Decoupaged Cotton and Linen hanging Decorations
These various hanging decorations made from light linen and cotton are decorated with glued-on decoupage paper designs and napkins. The text is stamped on, using a foam stamp set with stamps attached to a wooden block and a stamp pad with ink. How to do it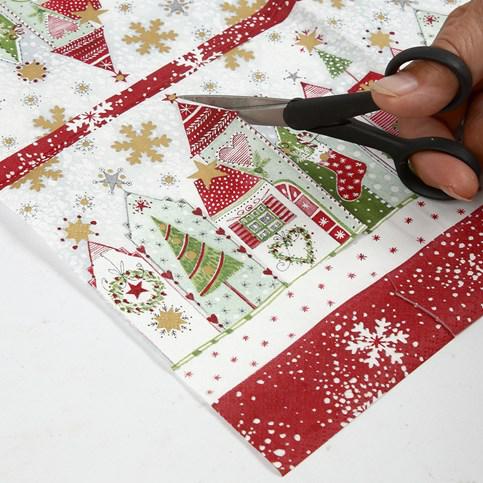 1.
Cut out the desired design from either decoupage paper or a napkin.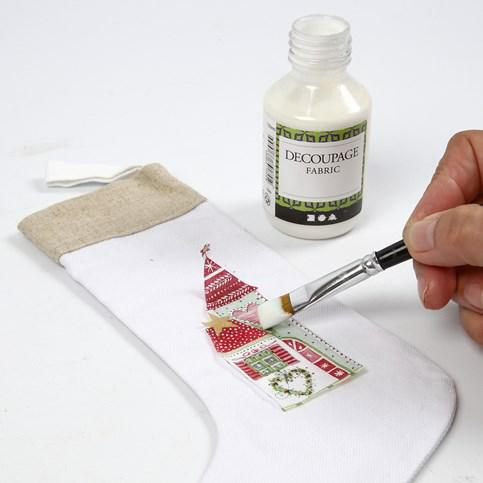 2.
Attach the cut-out design onto the fabric using decoupage lacquer for fabrics. NB: apply a coat of decoupage lacquer on both sides of the design (i.e. underneath and on top).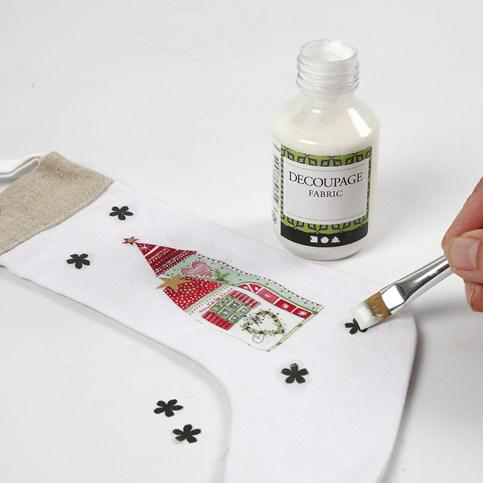 3.
Decorate with small designs according to your own taste which are cut out and attached using the same procedure as described in step 2.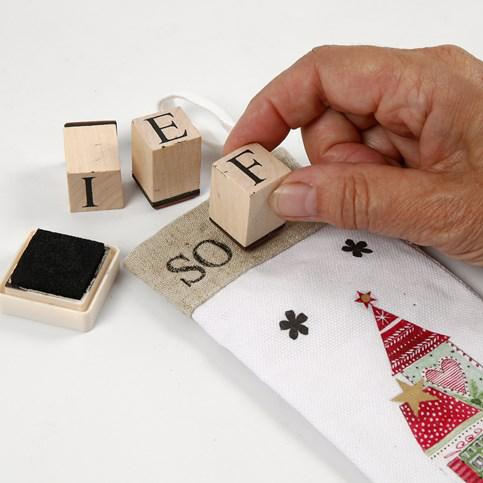 4.
Put together a text using the letters in the foam stamp set. Dab each stamp in the stamp pad with ink and make the print.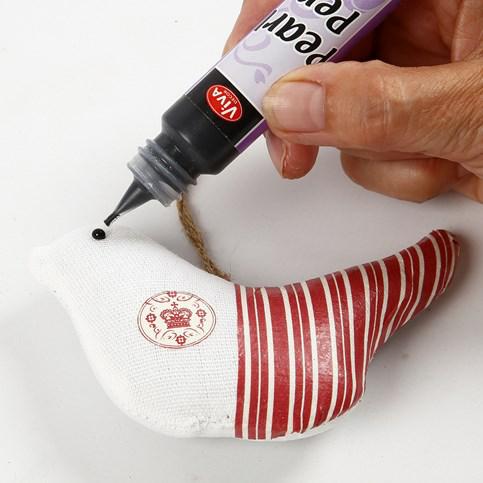 5.
If the hanging decoration is a creature – for instance a bird – make two dots with a Pearl Pen for eyes.
Copyright © 2013-present Magento, Inc. All rights reserved.