Decoupage with patterned glazed Paper on a Mask
Decoupage with patterned glazed Paper on a Mask
This mask is covered with square pieces of patterned glazed paper attached with glue lacquer. When dry, attach rhinestones for decorative eye lashes above each eye on the mask. How to do it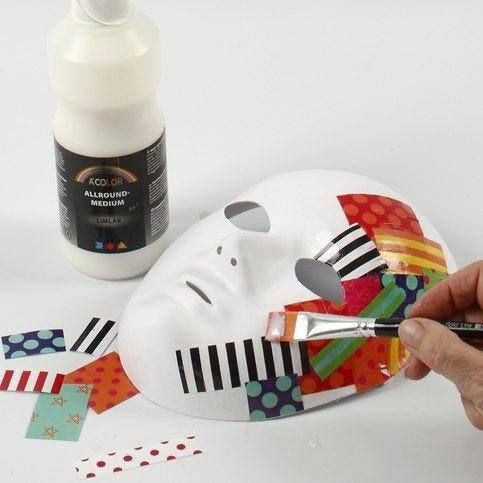 1.
Cut glazed paper into small squares and attach onto the mask with glue lacquer. NB: make a couple of notches on some of the squares which makes them easier to attach and smooth out on the curved mask. Apply also a coat of glue lacquer on top of the attached paper. Leave to dry and glue on rhinestones.
Copyright © 2013-present Magento, Inc. All rights reserved.