Terracotta products are ideal for decorating with paper. Choose from transparent paper (napkins, tissue paper and decoupage paper) or covering paper (glazed paper, wrapping paper etc.). We recommend allround decoupage lacquer or decoupage lacquer for glass and porcelain for gluing.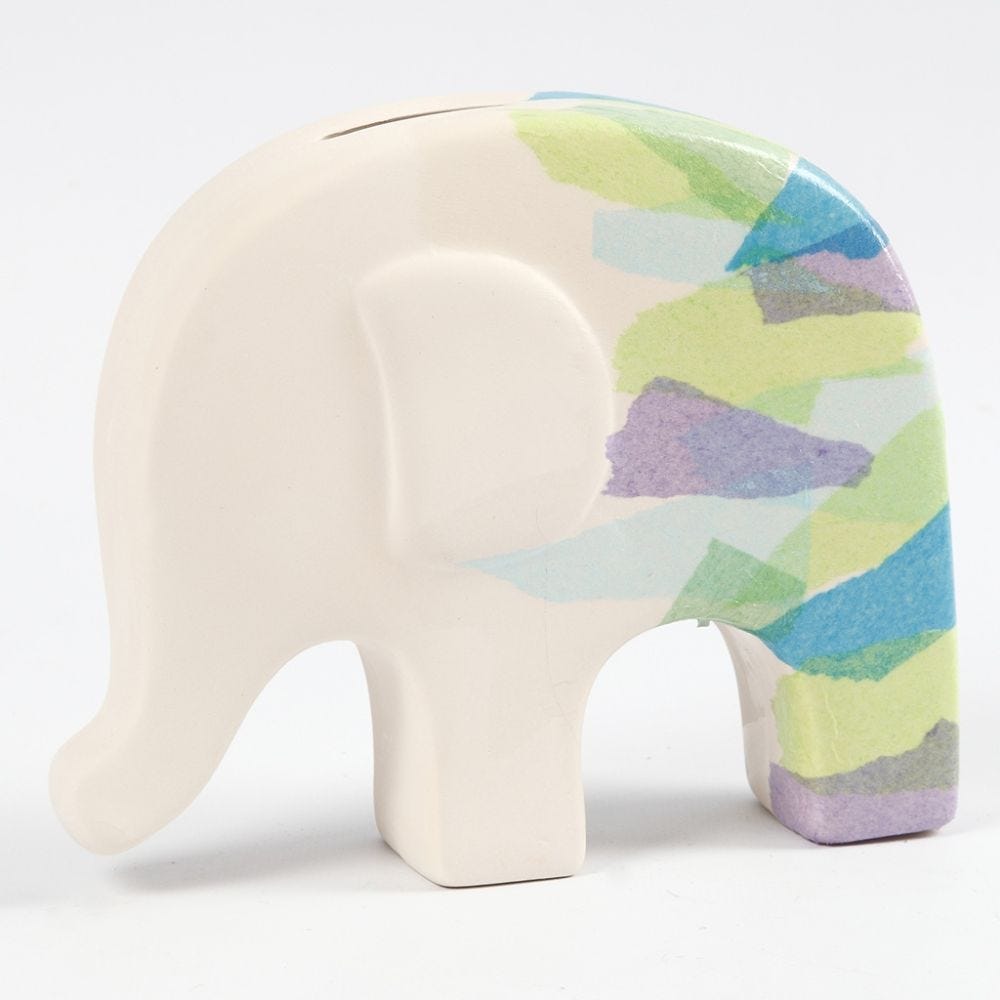 How to do it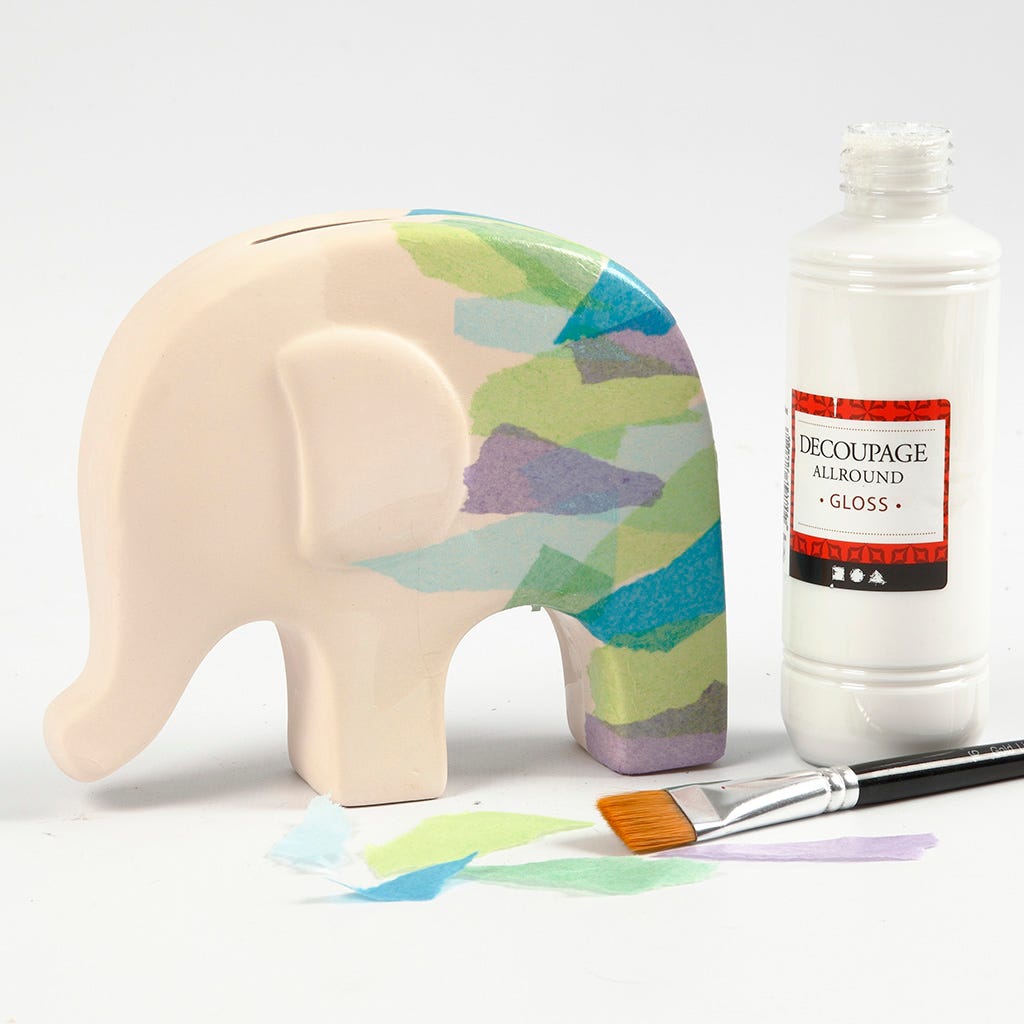 1
Decoupage with transparent paper: Tear the paper into small oblong pieces (have plenty ready before beginning the decoupage). Apply decoupage lacquer with a brush. Attach a small piece of paper on top the decoupage lacquer. Smooth with the brush from the middle and outwards to remove air bubbles and creases. Repeat and leave to dry.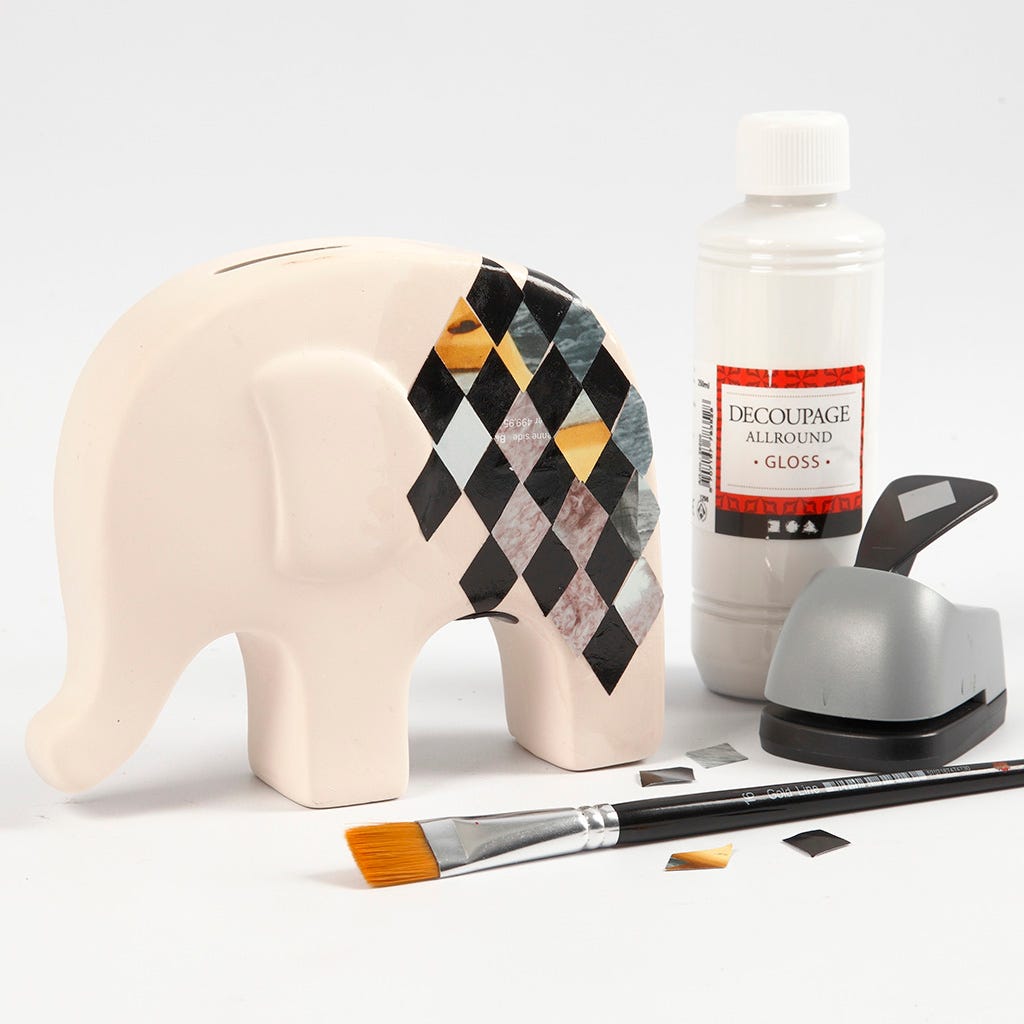 2
Decoupage with covering paper: Here we have chosen black glazed paper and pages from a colourful magazine. Punch out small geometric shapes with a craft punch which come in sets with 3 assorted sizes per design. The technique is the same as described above but is best suited for simple items (without too many details or curves). You may want the decoupage to only partially cover the terracotta item.