Plastic products are ideal for decorating with transparent decoupage paper and tissue paper. Choose from white or transparent (two-piece) plastic items, each with their own style and advantages. We recommend gloss or matt decoupage lacquer or decoupage lacquer with glitter for glueing. How to do it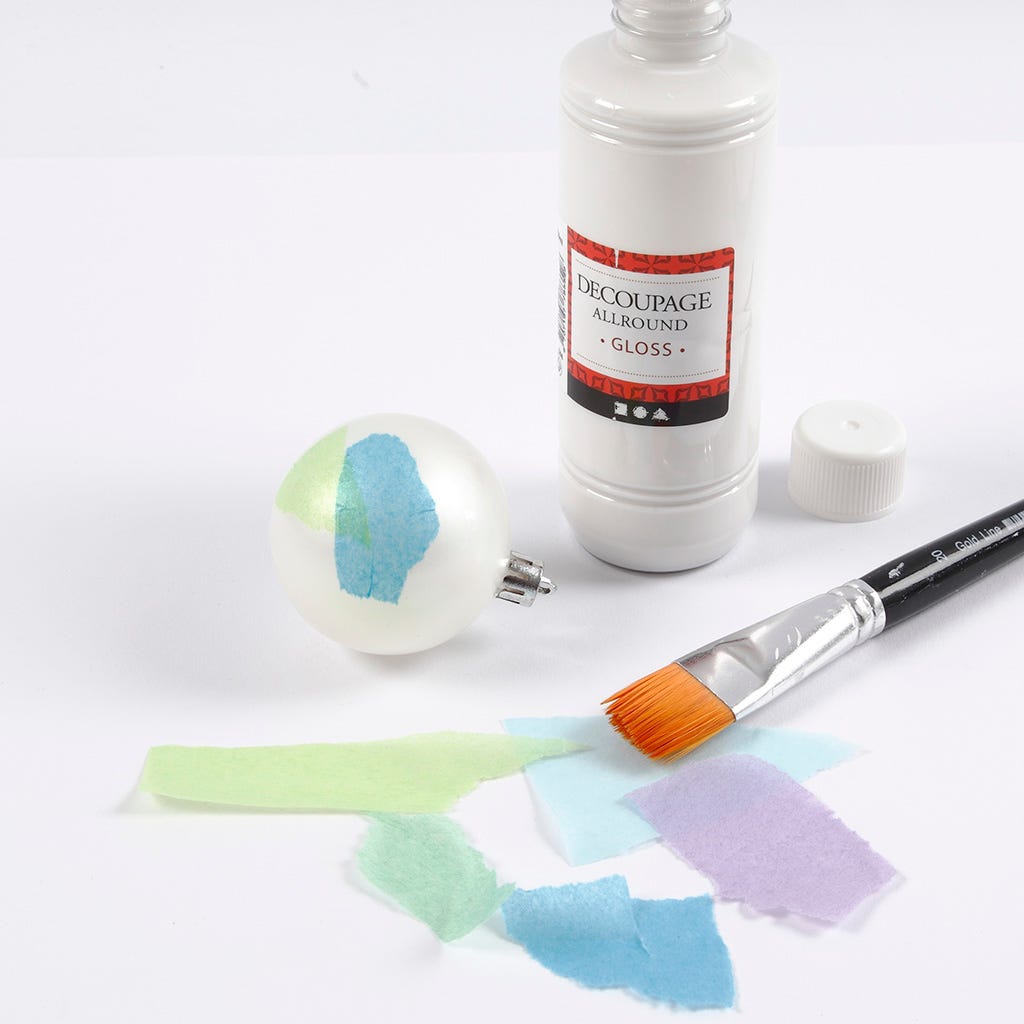 1
Decoupage with transparent paper: Tear the paper into small oblong pieces (have plenty ready before beginning the decoupage). Apply decoupage lacquer with a brush. Attach a small piece of paper on top and smooth with the brush from the middle and outwards to remove air bubbles and creases. Repeat and leave to dry.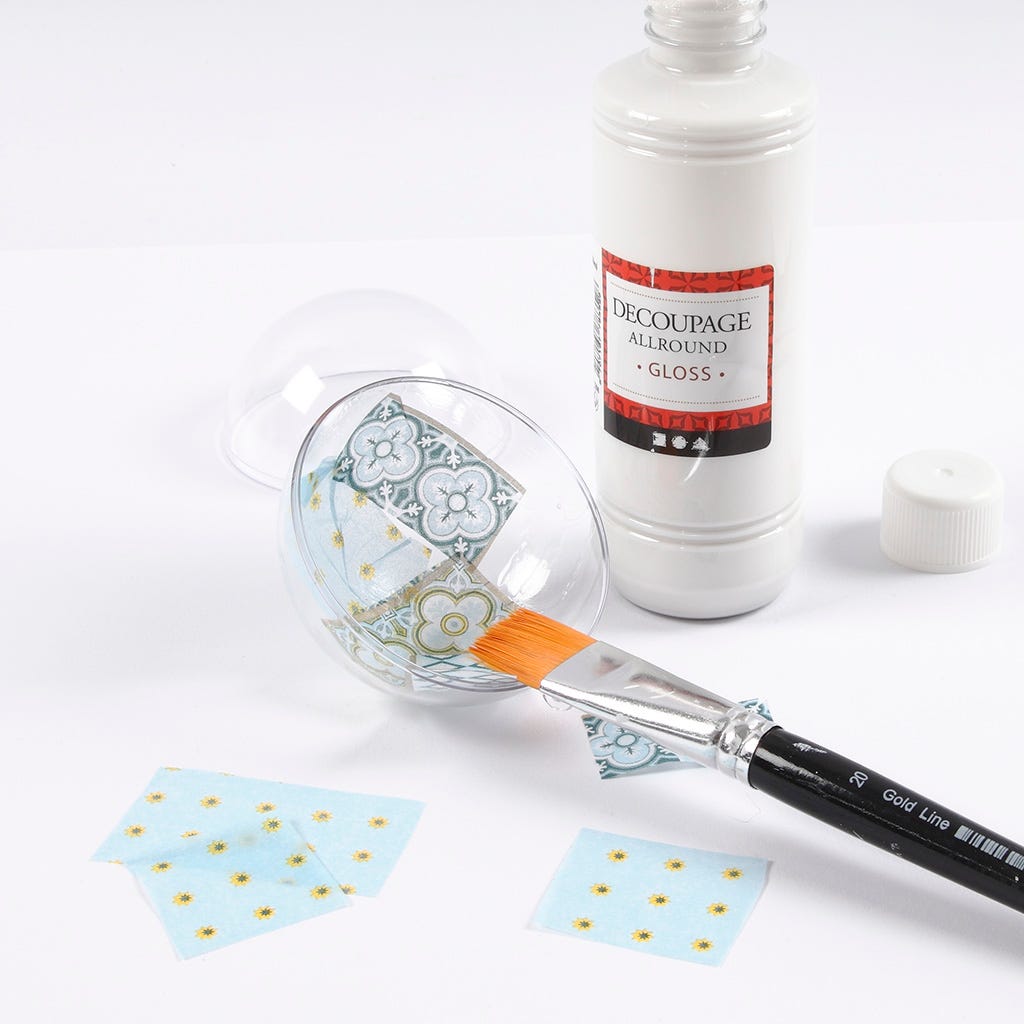 2
Our two-piece plastic products have the advantage that they may be decorated on the inside which results in a super glossy outer surface when assembled and dry. Both halves of the plastic item may be placed on the table whilst painting, making the painting and drying processes easier.