Decoupage on Papier-mâché
Decoupage on Papier-mâché
Papier-mâché products are ideal for decorating with paper. Choose from transparent paper (napkins, tissue paper and decoupage paper) or covering paper (glazed paper, wrapping paper etc.). We recommend decoupage lacquer for gluing.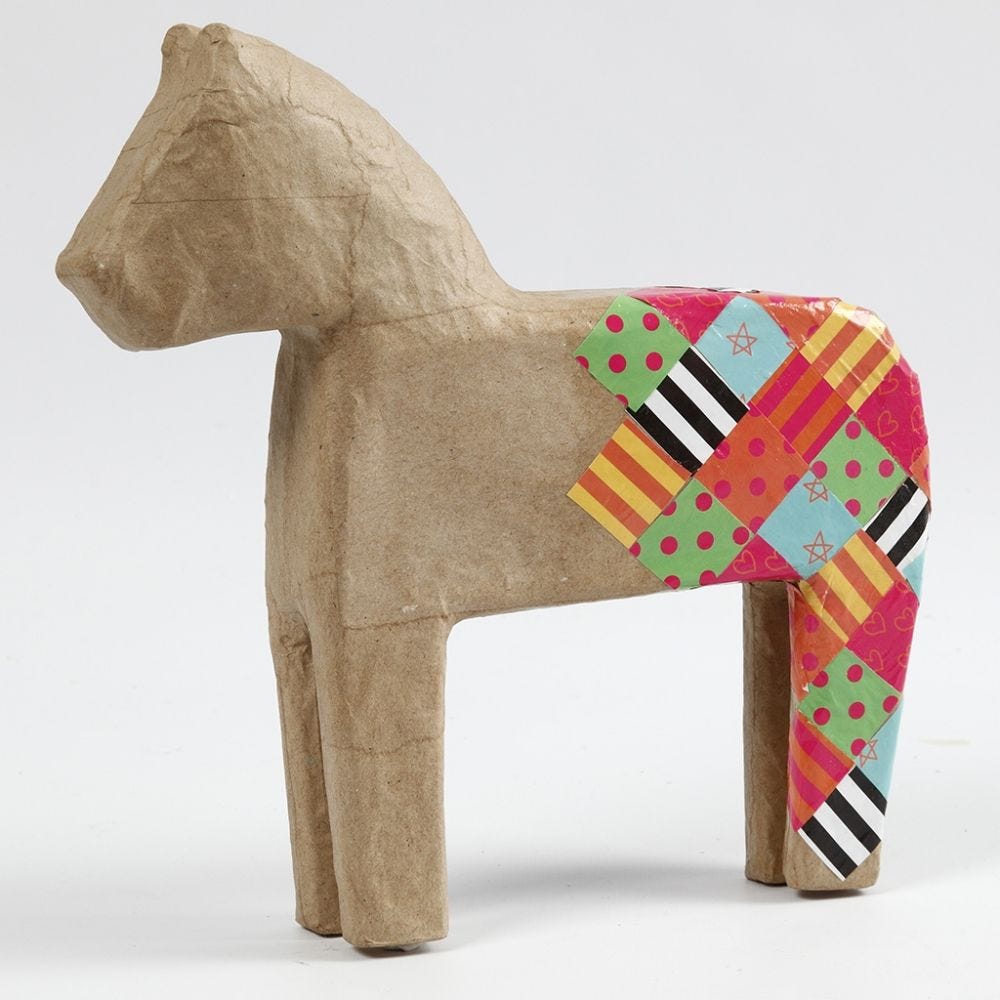 How to do it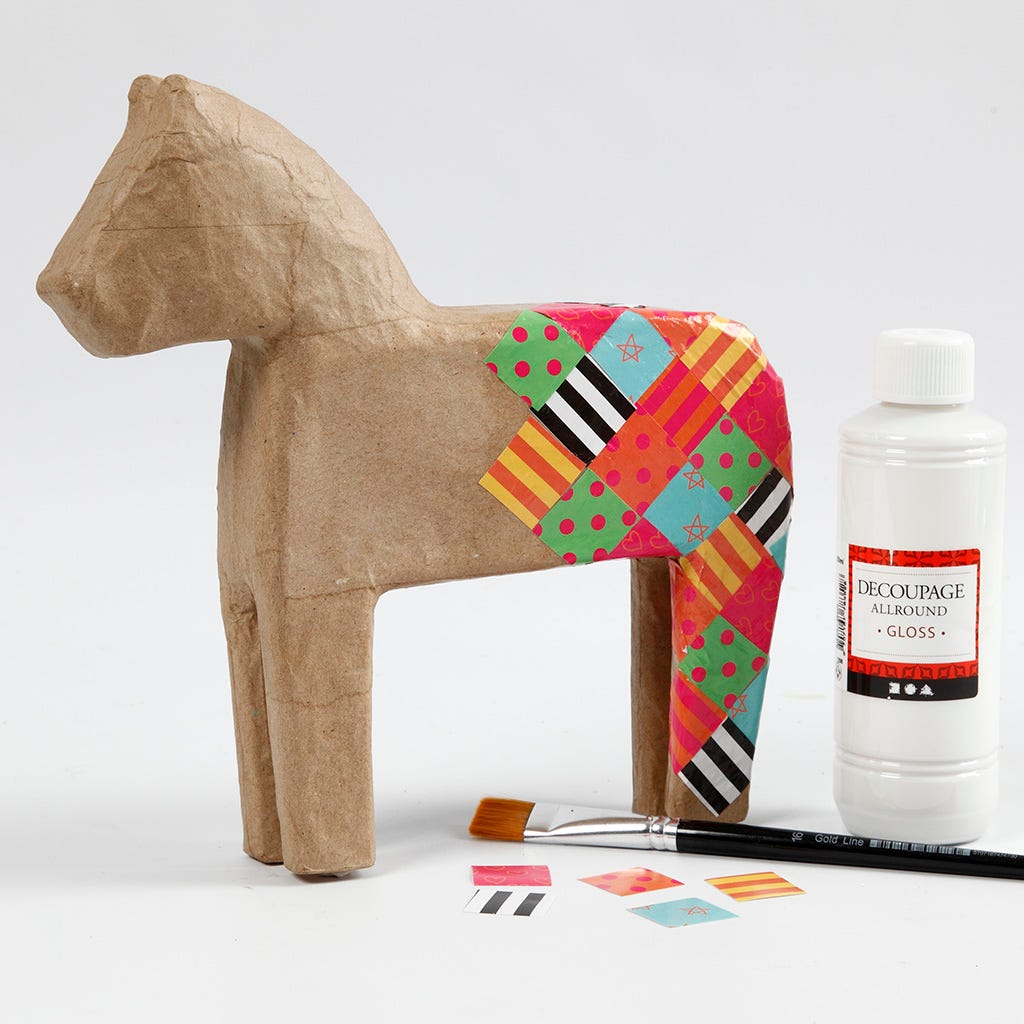 1
Decoupage with covering paper. It is not necessary to paint the papier-mâché product prior to decoupaging (unless you only want the item partically covered with decoupage paper). Apply transparent decoupage lacquer with a brush (a small area at a time). Attach small cut-outs of, for example, glazed paper on top the decoupage lacquer. Smooth with the brush from the middle and outwards to remove air bubbles. Finish with a coat of decoupage lacquer on the entire surface for an even look.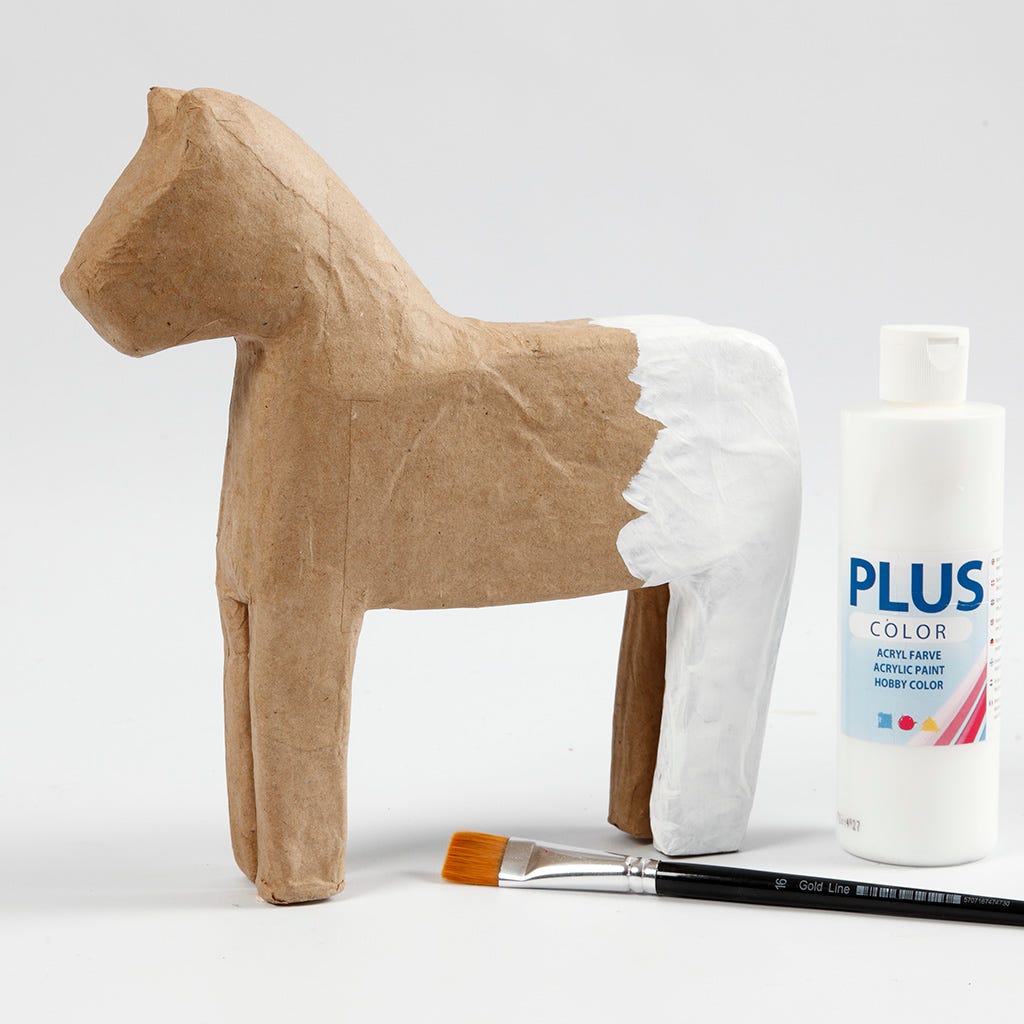 2
Decoupage with transparent paper: We recommend painting dark papier-mâché products with white craft paint prior to decoupaging to ensure that colours of the paper stand out as brightly and intensely as possible. Paint with white Plus Color craft paint and leave to dry.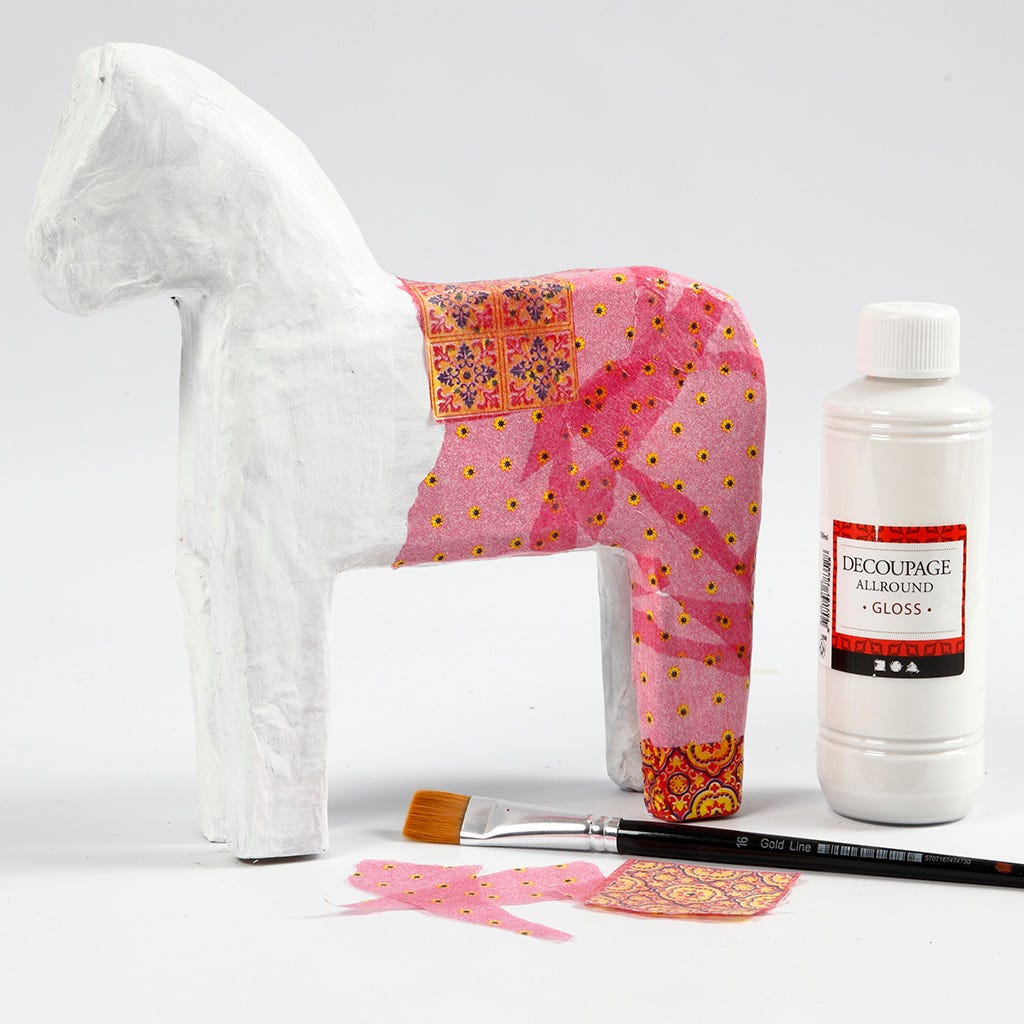 3
Glue cut-out or torn pieces of transparent paper onto the painted surface using decoupage lacquer. The technique is the same as with covering paper. NB: If you choose napkins for your decoupage, only use the top layer of the napkin. Leave to dry.
Copyright © 2013-present Magento, Inc. All rights reserved.