Decoupage on an Egg with a Manilla Tag attached to a Hemp Belt
Decoupage on an Egg with a Manilla Tag attached to a Hemp Belt
This two-part egg is covered with Vivi Gade decoupage paper. A manilla tag decorated with a wood veneer sticker is attached onto a piece of natural hemp which is tied around the middle of the egg.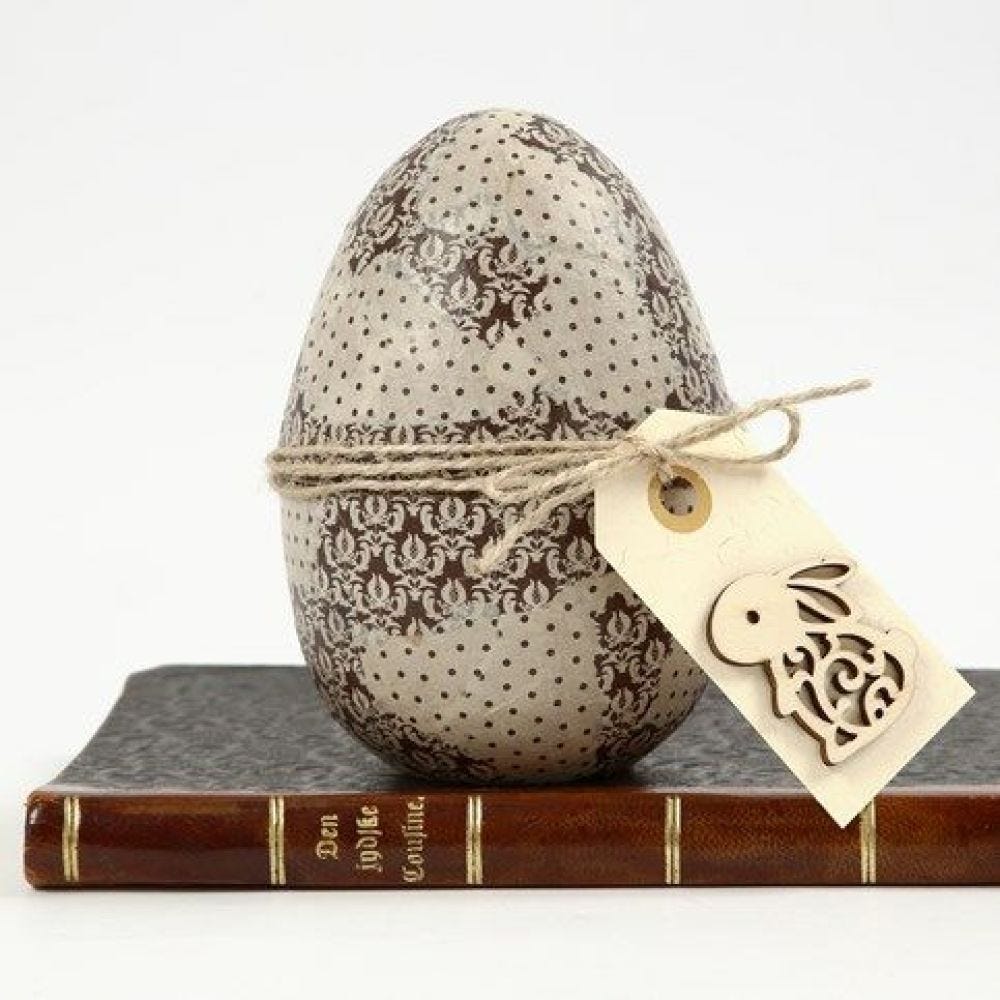 How to do it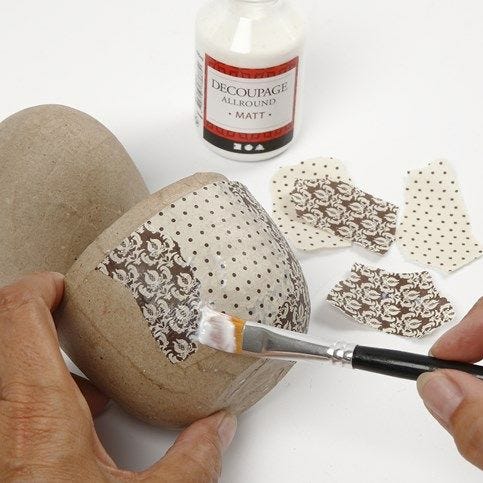 1.
Tear decoupage paper into small pieces and attach them to the egg using decoupage lacquer. NB: cut notches into the paper with a pair of scissorts all the way around when attaching to the egg, in the curved areas of the egg for an even surface.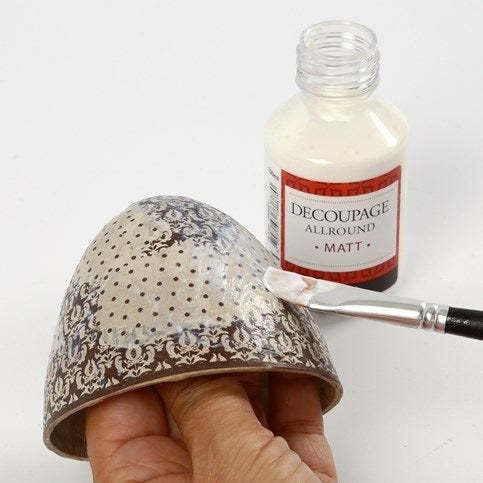 2.
Varnish the two covered parts of the egg all over. Leave to dry.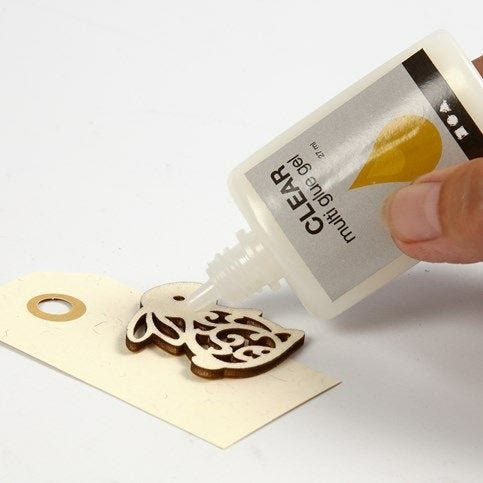 3.
Attach a small wood veneer sticker onto the manilla tag. Use Clear Multi Glue Gel.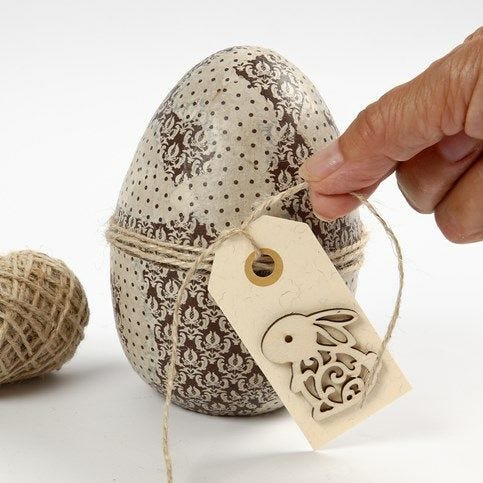 4.
Tie the piece of natural hemp – with the decorated manilla tag attached – around the middle of the egg.