Decoupage and Bling on an iPhone Cover
Decoupage and Bling on an iPhone Cover
Each of these covers fit an iPhone. They are decorated on the inside with small pieces of decoupage paper and punched-out stars. One cover is also decorated with a printed portrait. The outside of both covers are decorated with self-adhesive rhinestones. How to do it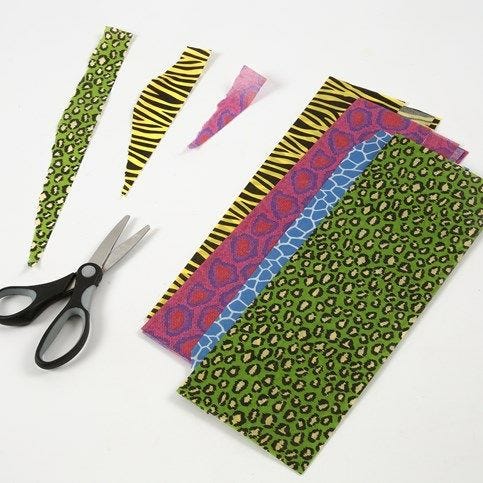 1.
Tear or cut out small pieces of decoupage paper. Print a portrait and trim it to a passport size.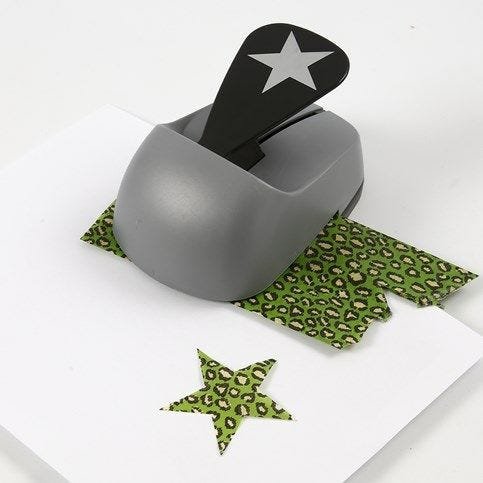 2.
Use a craft punch for punching out stars. Use four different pieces of decoupage paper and put a piece of copying paper underneath all four sheets to keep the thin layers of decoupage paper together.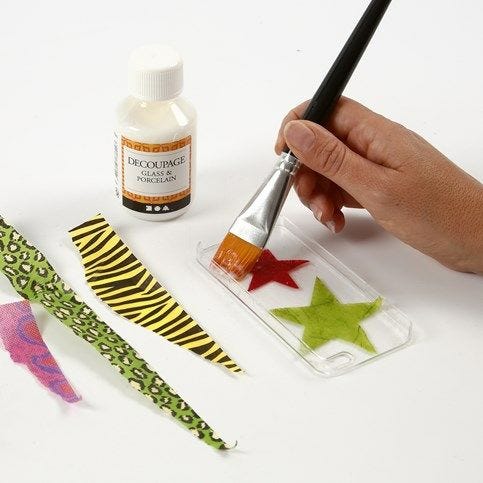 3.
Apply decoupage lacquer for glass and porcelain on the inside of the transparent cover. Now place the photo, the stars and the small pieces of decoupage paper with the right side facing into the lacquer. Apply a coat of lacquer to the finished collage and leave to dry.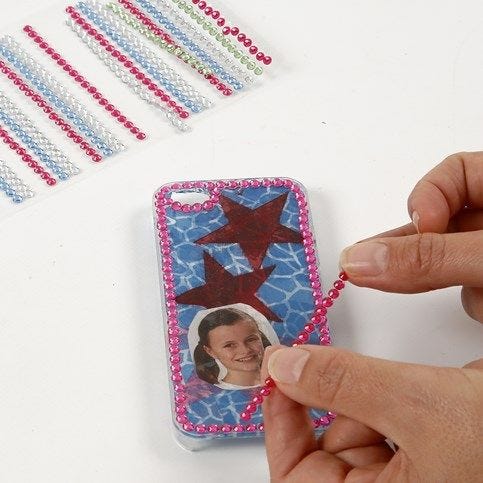 4.
Decorate the front with self-adhesive rhinestones along the edge or according to your taste.