Decorations on various Glass Candle Holders
Decorations on various Glass Candle Holders
These glass candle holders are all decorated with A-Color glass paint and Art Metal paint which is dabbed on. One glass candle holder is decorated on the inside with a glued-on photo. All glass candle holders are decorated with self-adhesive rhinestones.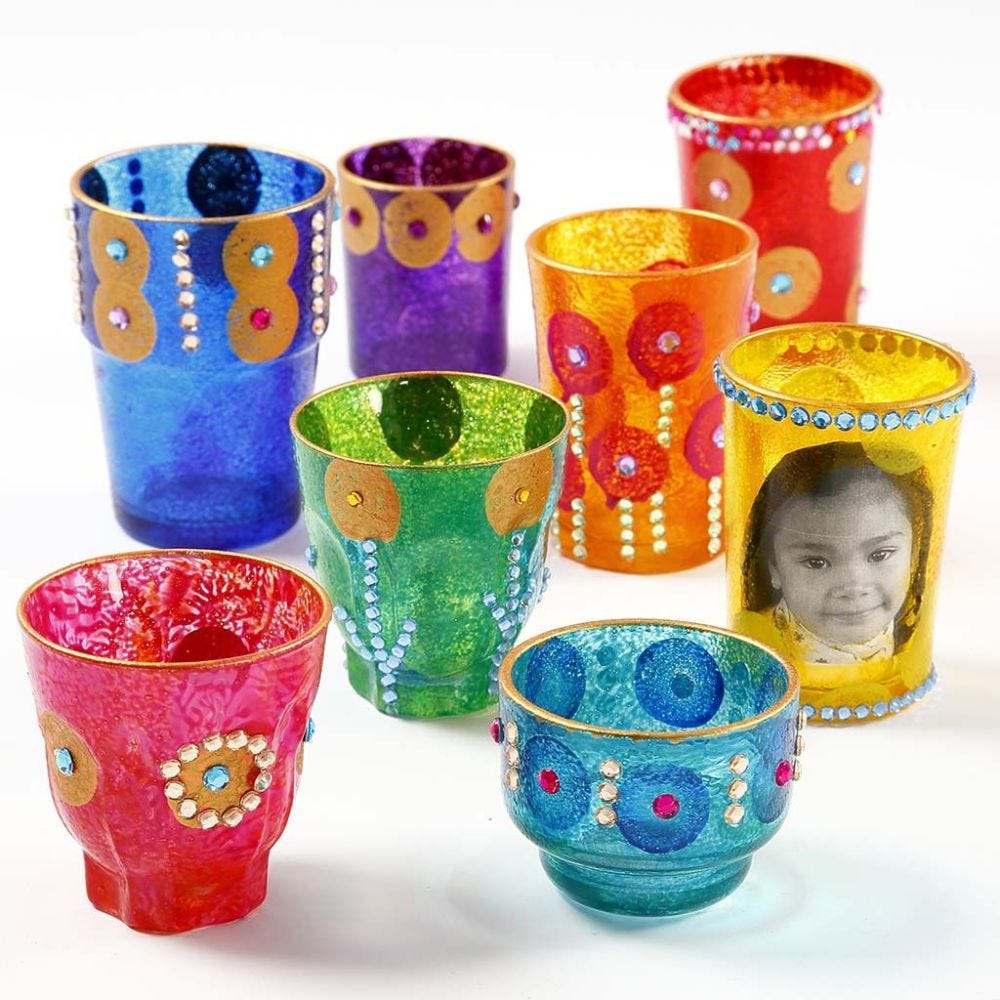 How to do it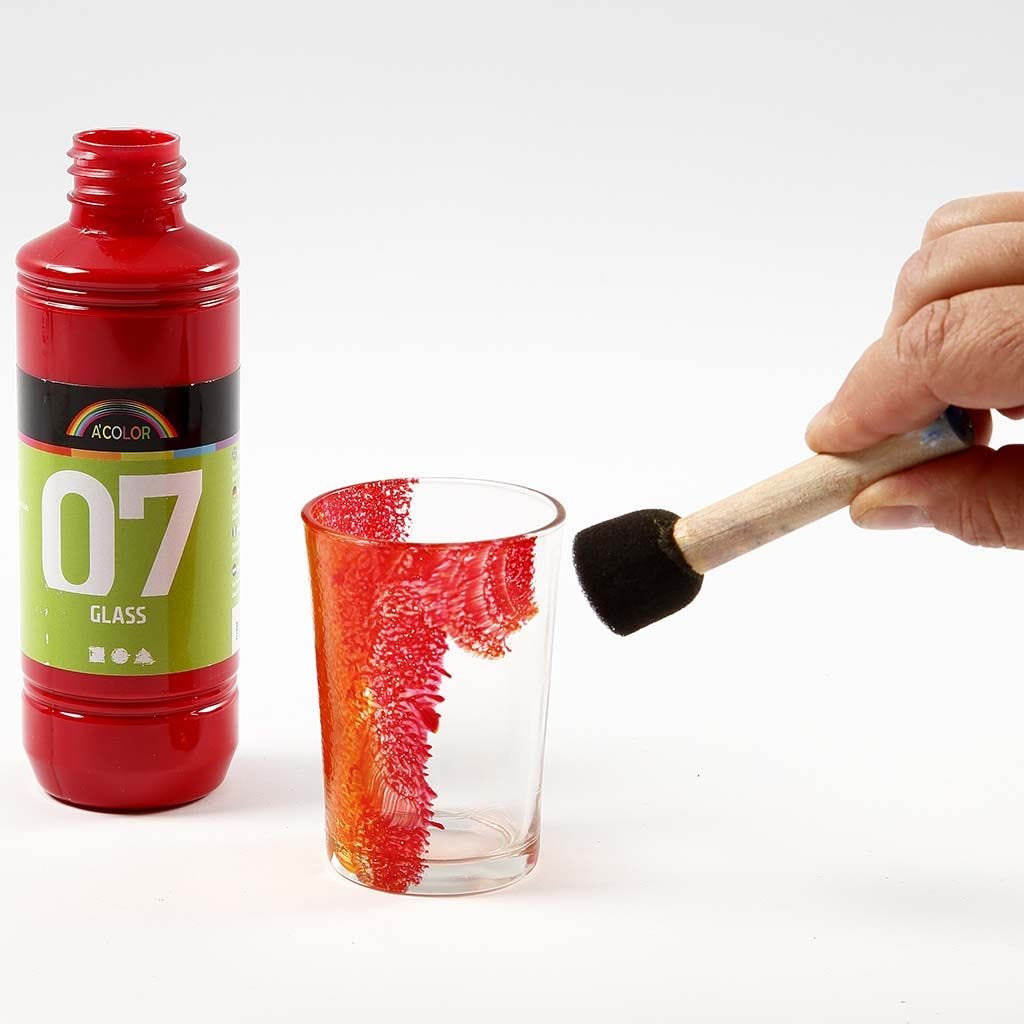 1
Dab A-Color Glass paint onto the glass using a foam stencil brush. You may mix various colour shades. Leave to dry for approx. 30 min. before the next step.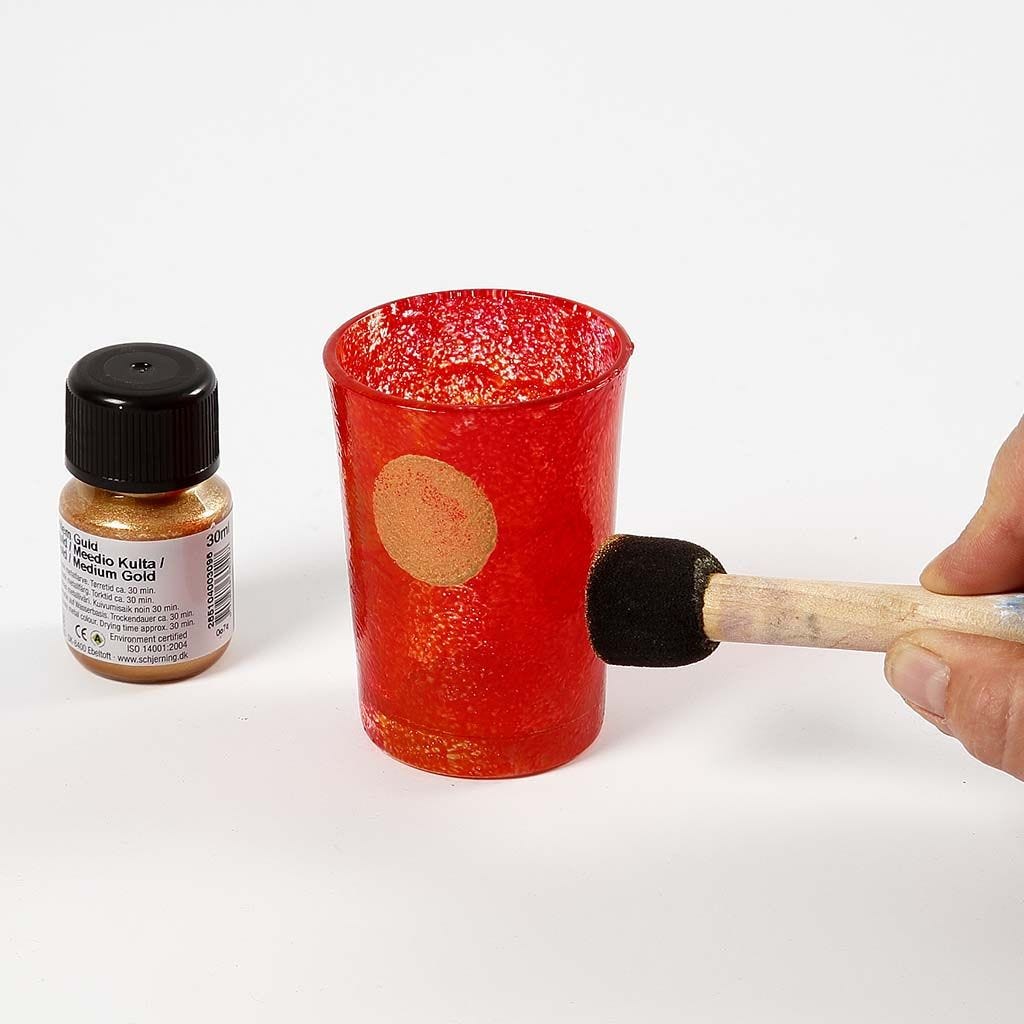 2
Dab Art Metal gold paint onto the glass with, for example, evenly distributed dots as well as on the rim. Leave to dry.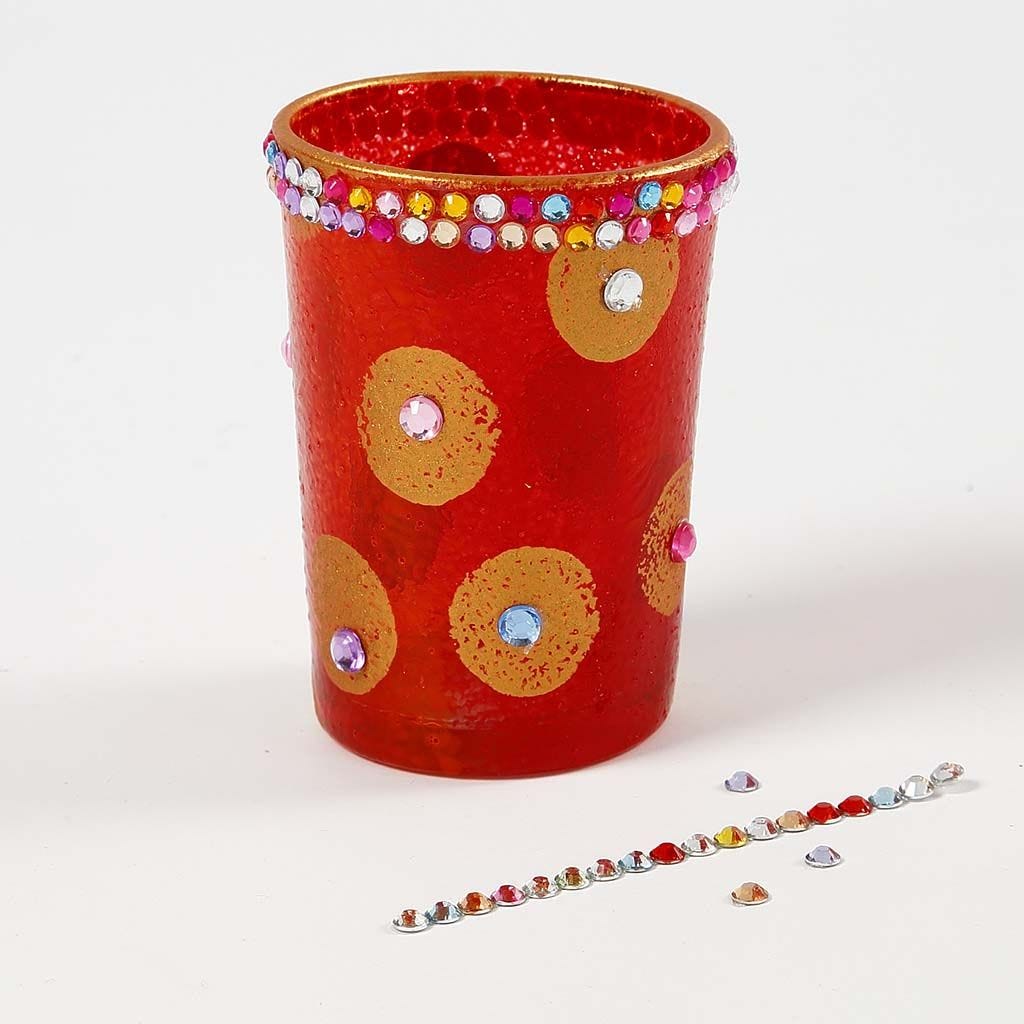 3
Attach self-adhesive rhinestones onto the glass according to your taste.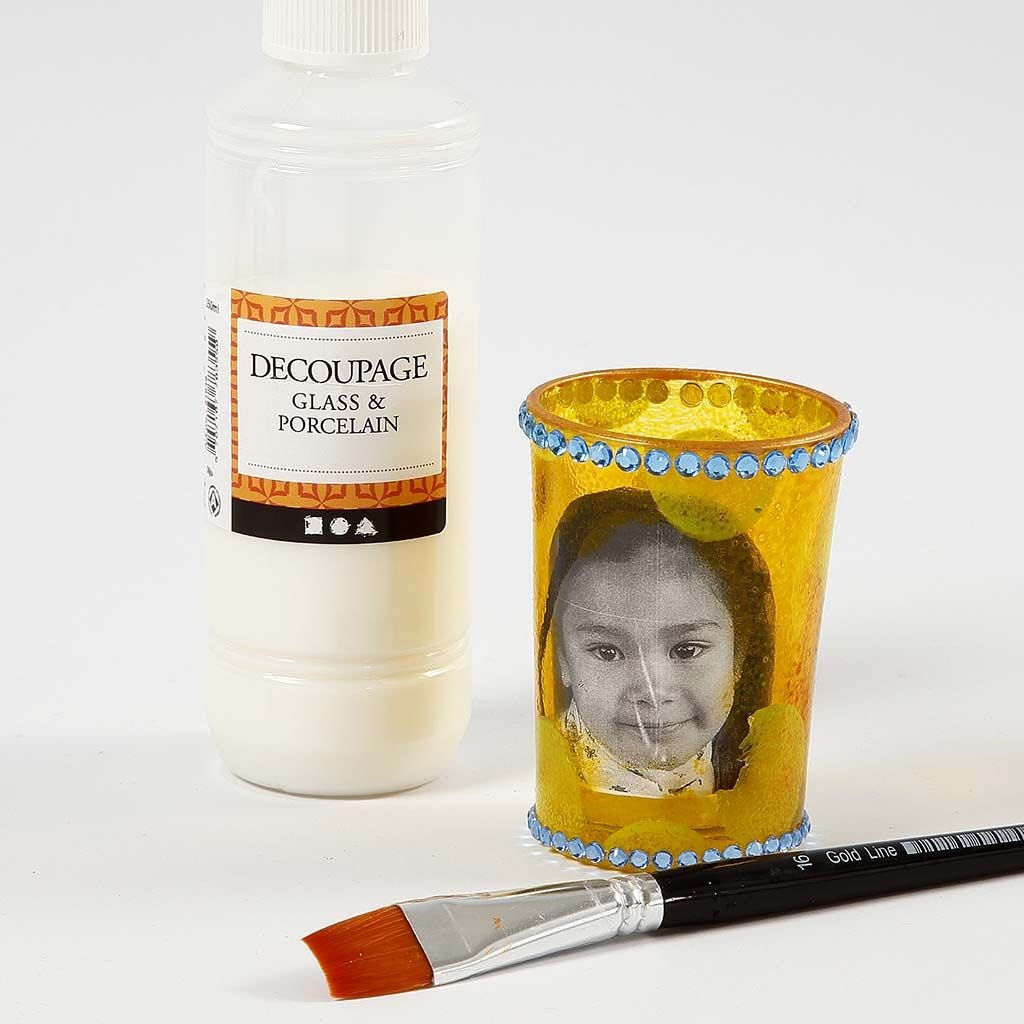 4
You may attach a photo onto the glass as a print on the inside of the glass prior to the decoration. Use decoupage lacquer for glass and porcelain.