Decorations and Snowballs made from Honeycomb Paper
Decorations and Snowballs made from Honeycomb Paper
Draw the half circle of each decoration onto honeycomb paper using the template. Unfold the paper and assemble it into a snowball using double-sided adhesive tape.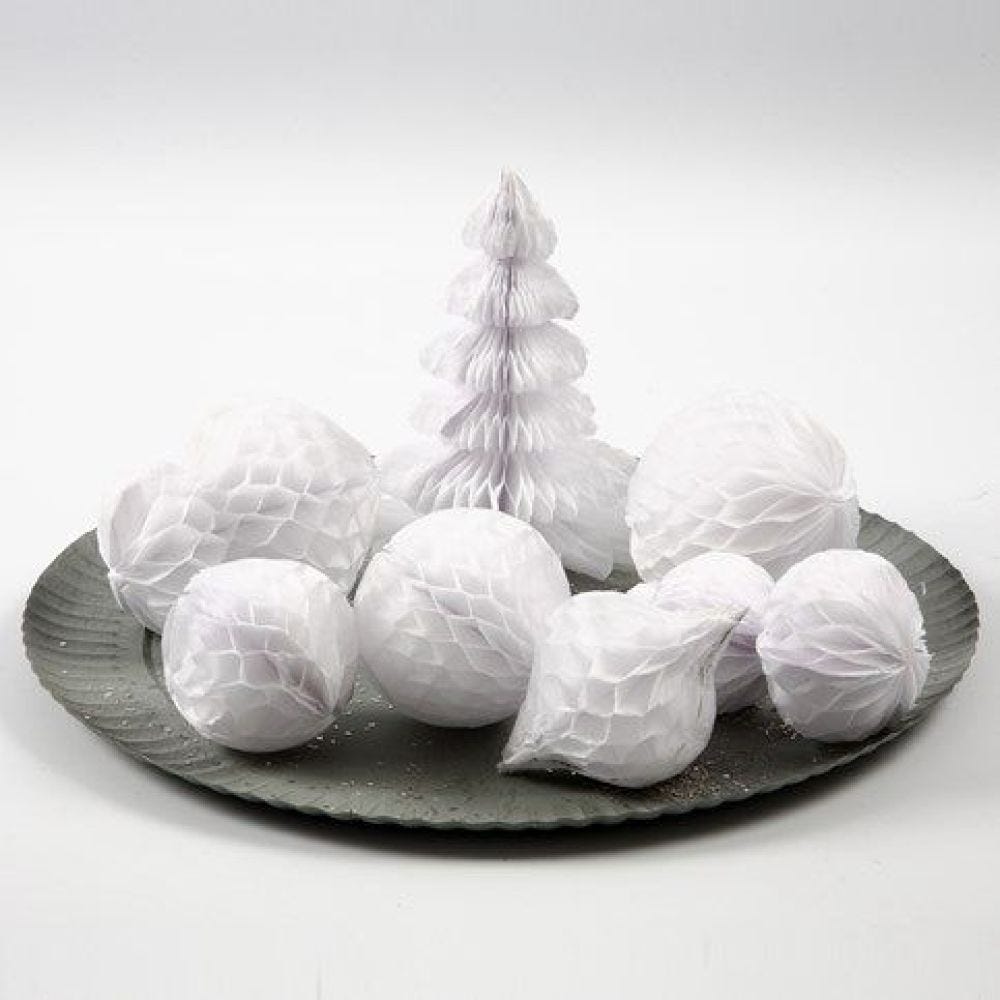 How to do it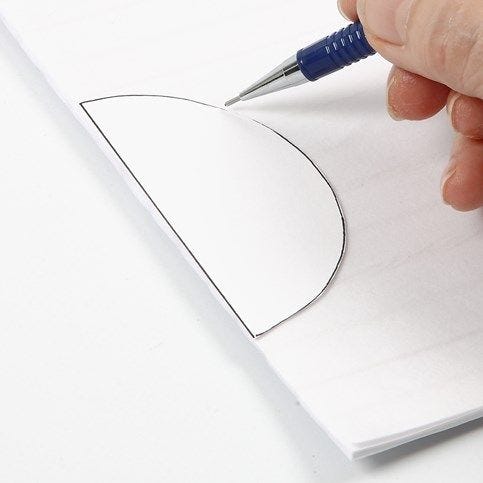 1.
Print the template which is available as a separate PDF file for this idea. Cut out and copy onto a piece of honeycomb paper. NB: The lines in the paper should be horizontal. For different sized snowballs/paper baubles, use a pair of compasses for measuring.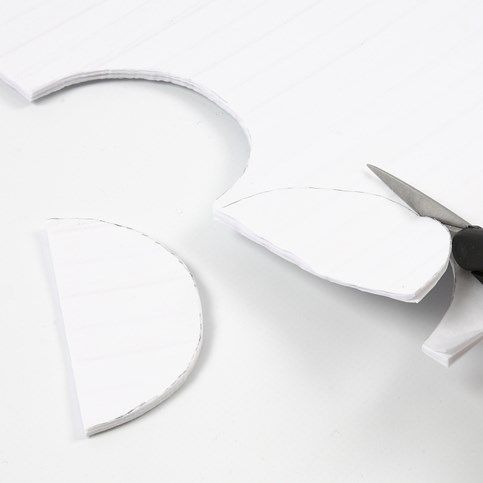 2.
When making a snowball with a diameter larger than 7 cm, cut two.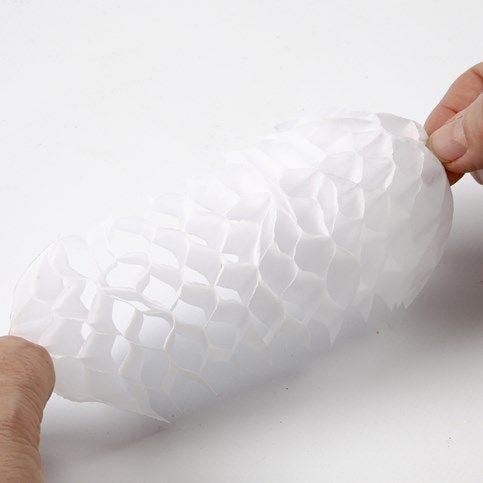 3.
Carefully unfold the honeycomb paper by gently pulling from each side of the layers.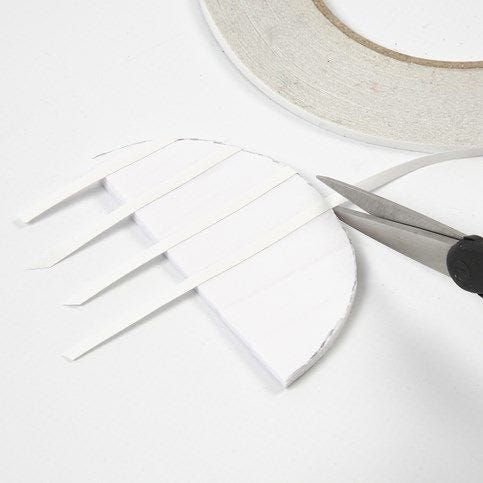 4.
Attach 3 mm wide double-sided adhesive tape in lines onto one half circle of honeycomb paper. The lines of tape must go beyond the half circle. NB: let the tape follow the lines of the honeycomb paper.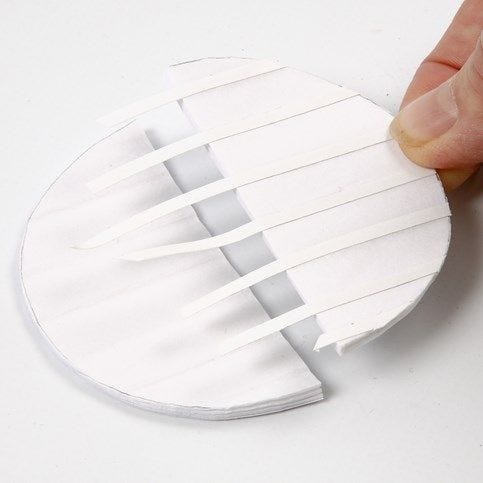 5.
Put the two half circles together next to eachother to form a whole circle. Turn the circle over and attach double-sided adhesive tape following the same procedure.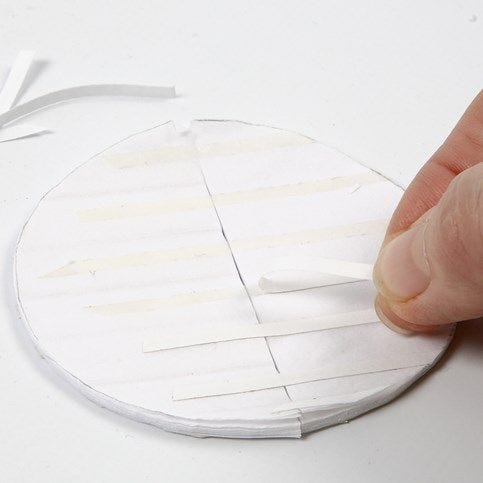 6.
Remove the top protective layer of the double-sided adhesive tape.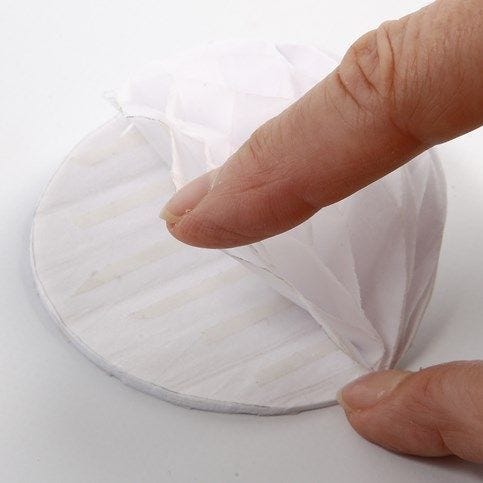 7.
Fold the circle in the middle from both sides. The circle is now a sphere.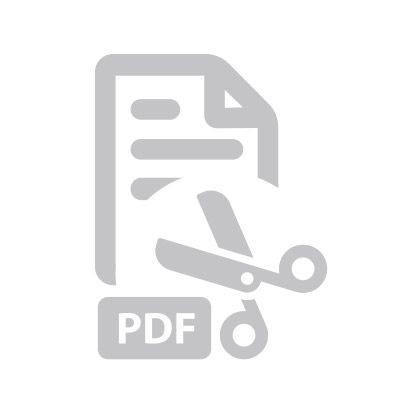 Attached file:
Download