Glass Plates painted with Ceramic Paint. Decorated with round and organic porcelain mosaic tiles and Imitation Metal Leaf. How to do it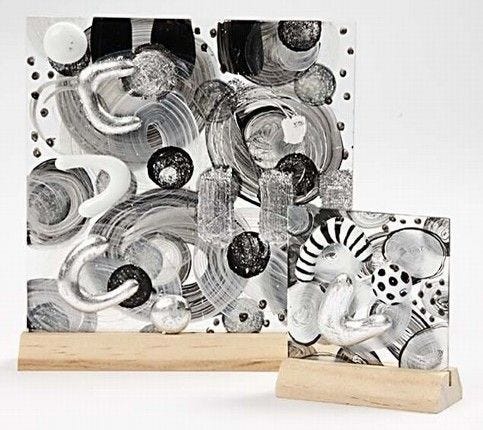 1
Paint both sides of the glass plates with Ceramic Paint. Paint on some non-permanent adhesive sporadically. Let it dry to the touch. Put on the Imitation Metal Leaf and brush it on. Brush away the excess. Brush the mosaic tiles with non-permanent adhesive and imitation metal leaf. Glue onto the glass plate with Clear Marker. Paint with Ceramic Paint if you wish.
Copyright © 2013-present Magento, Inc. All rights reserved.