Wooden bird boxes with removable zinc roof decorated with Vivi Gade Design paper (the London series) with additional painted wooden decorations and crochet lace borders.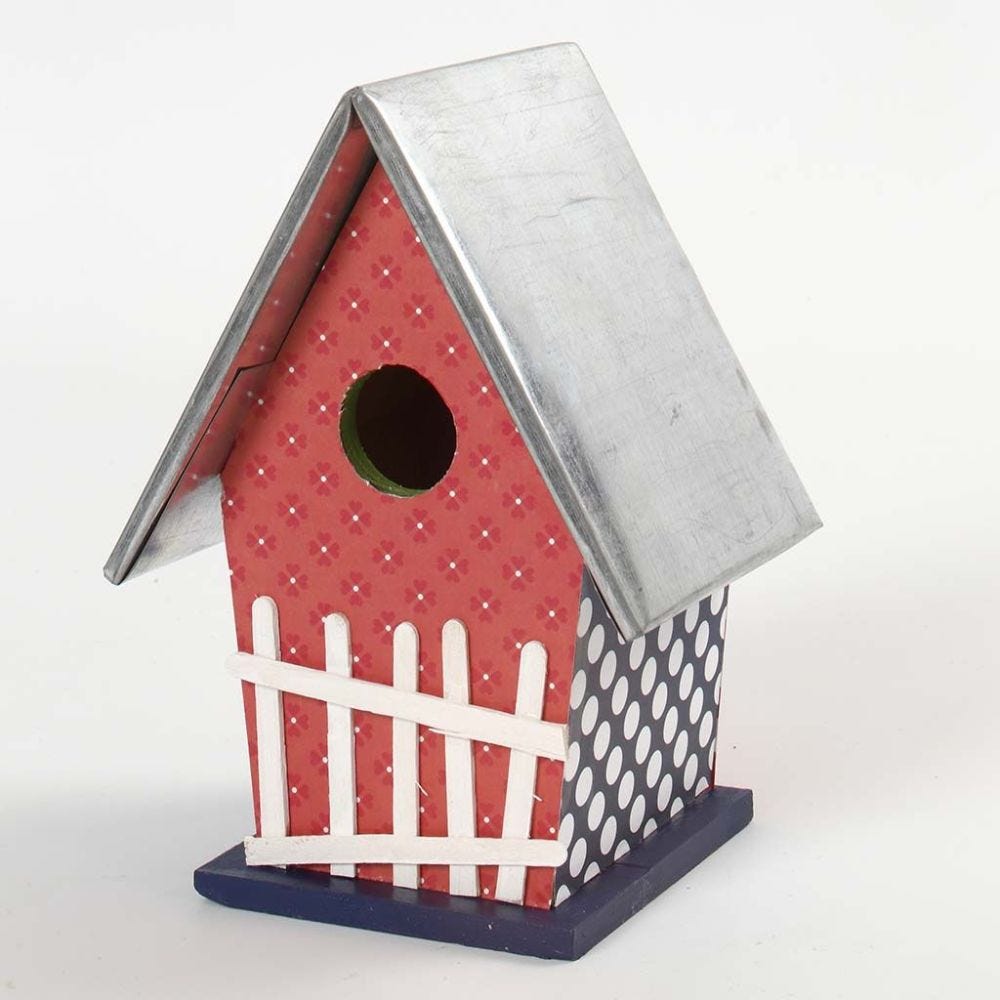 How to do it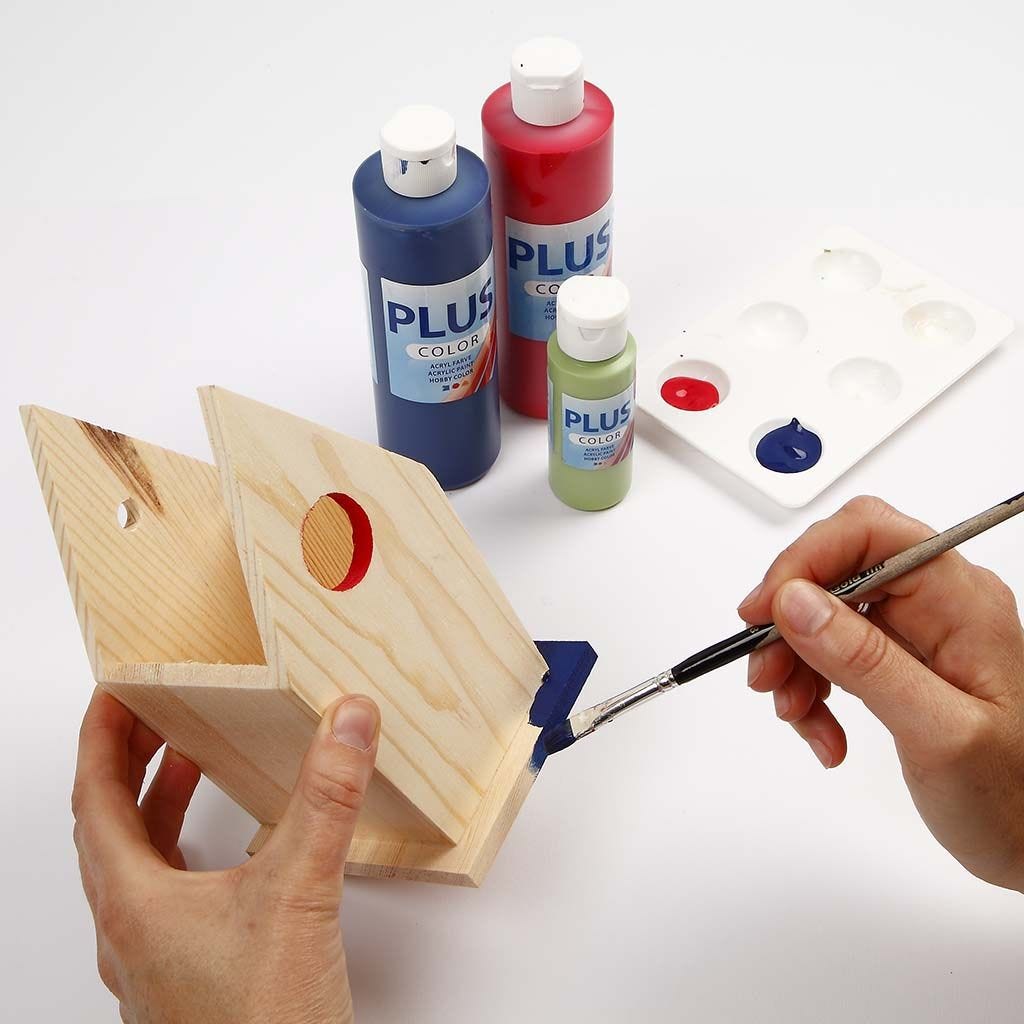 1.
Paint the plinth and the edge of the hole with Plus Color craft paint.
2.
Cut the paper using the template. Mark and cut out the hole. The easiest way is to place the bird box over the edge of the table, keeping the paper flush with the edge and mark the hole.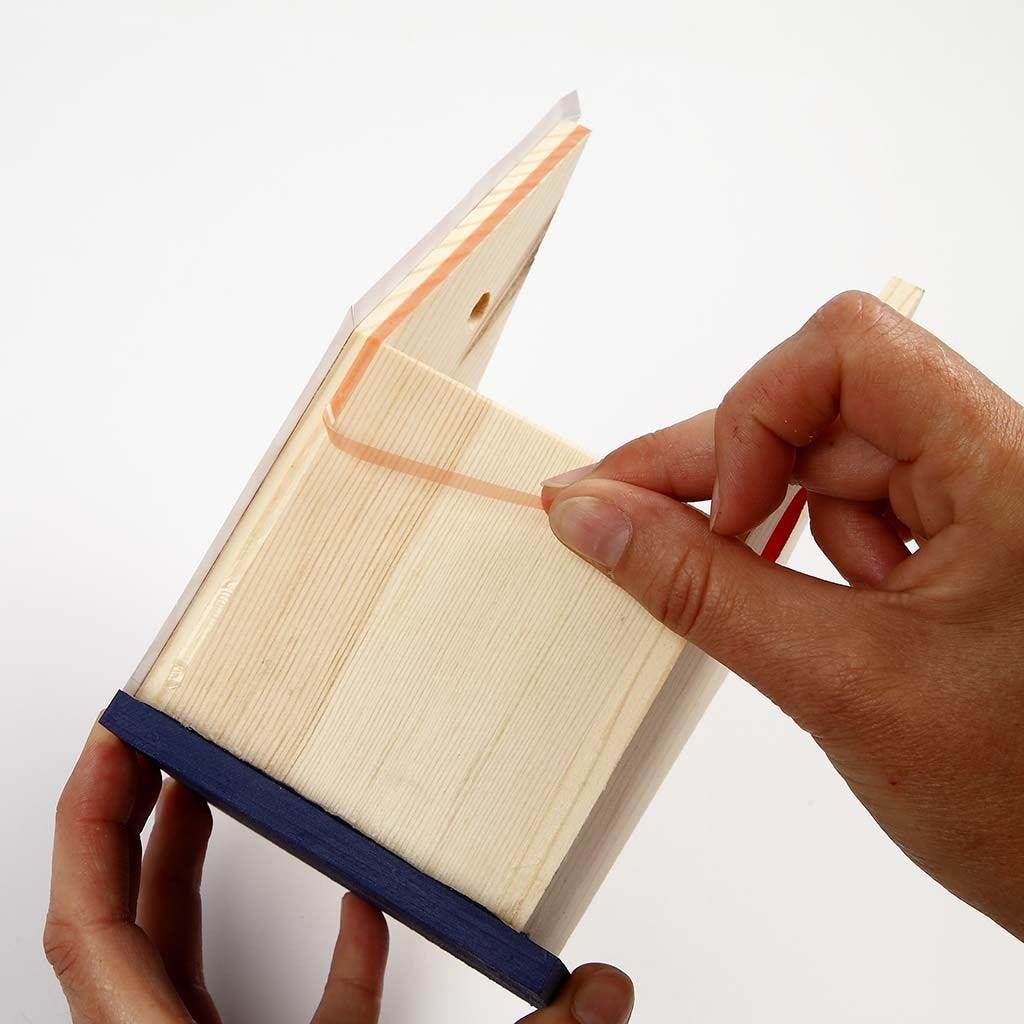 3.
Attach power tape onto the bird box.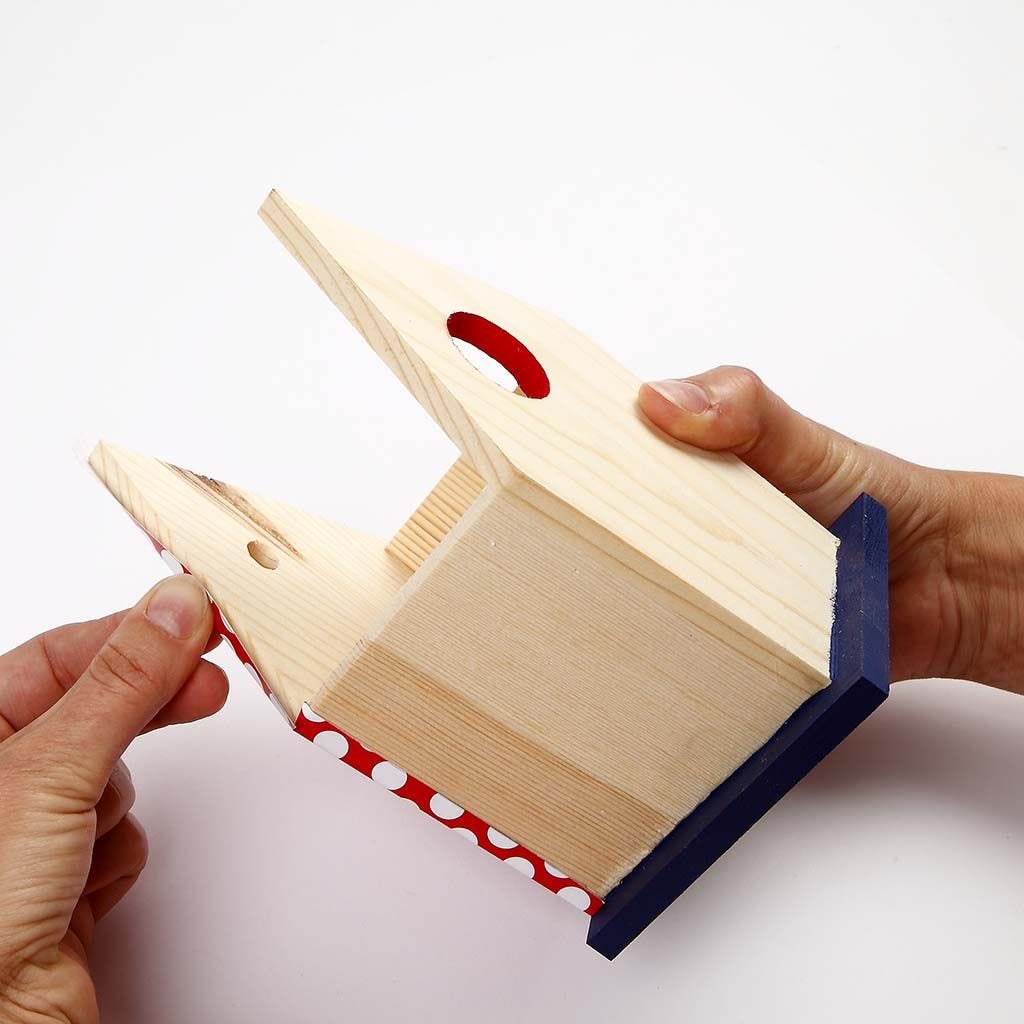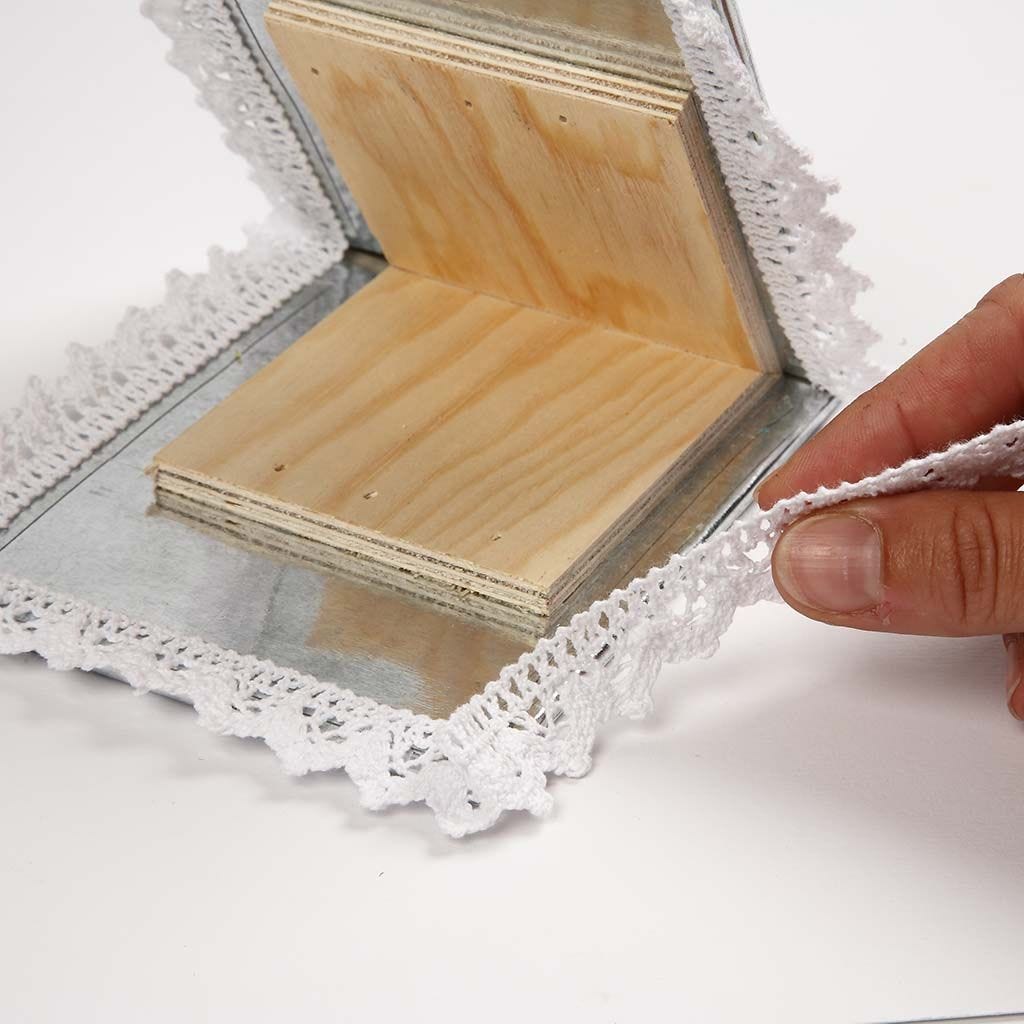 5.
Attach crochet lace borders along the inside of the roof using power tape.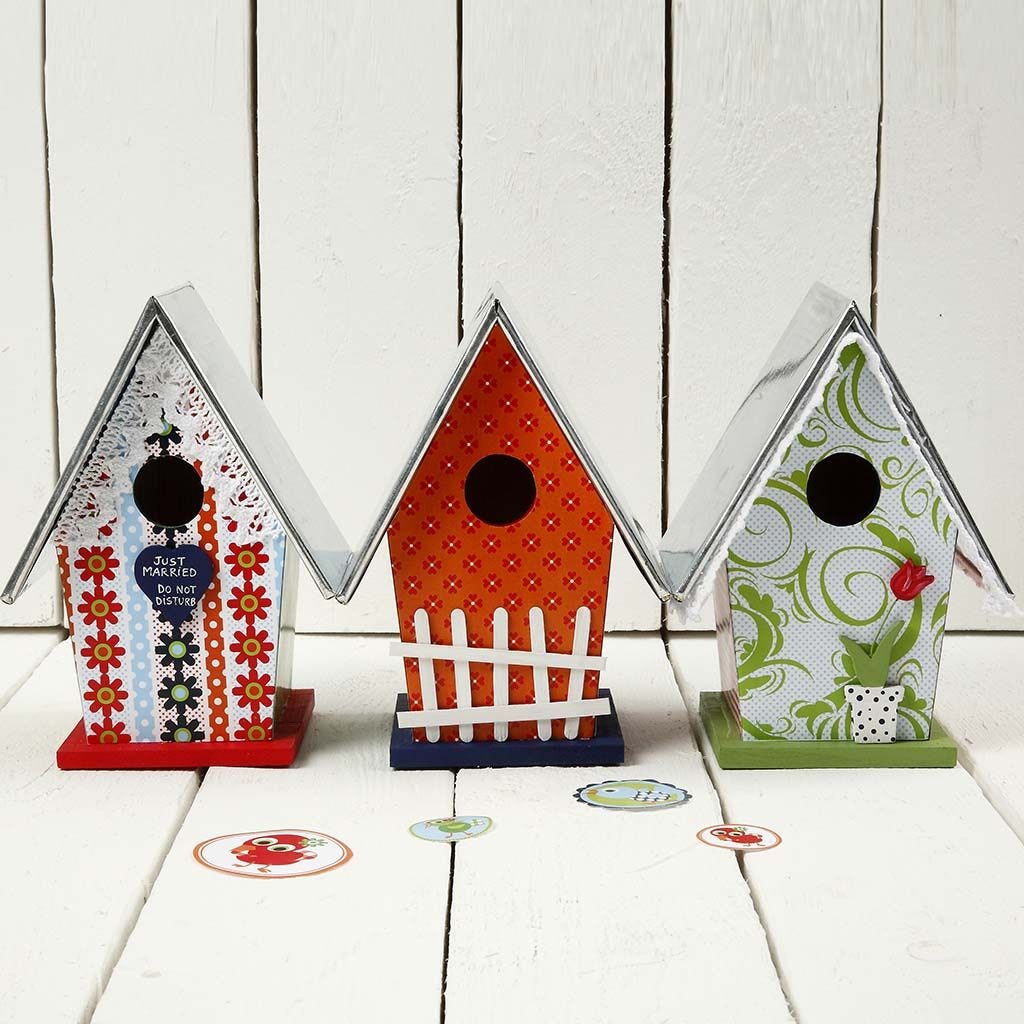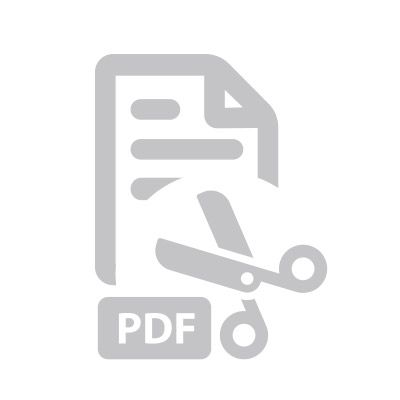 Attached file:
Download
Copyright © 2013-present Magento, Inc. All rights reserved.