The body and wings are painted with A-Color Metallic Paint. The patterns are edged into the wet surface. The wings are glued onto the body with a glue gun. A spring is atteached in the hook. How to do it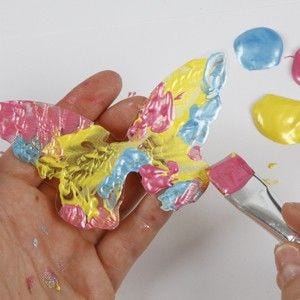 1
Paint A-color metallic on the wings in random blobs.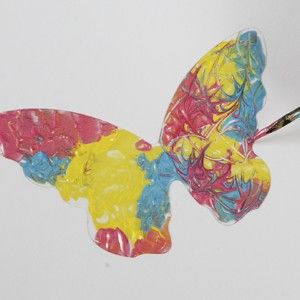 2
Edge a pattern in the paint using a pointed flower stick. Let it dry. Finally paint the butterfly body and let it dry. Attach the wings using a glue gun in the slits and hang the butterfly in a spring.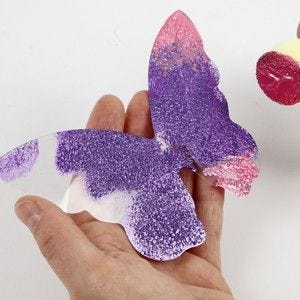 1
With a foam stencil dab colour onto the wings.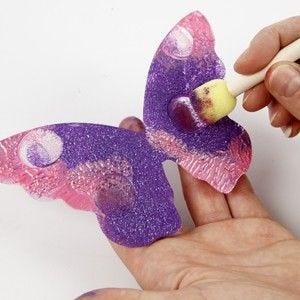 2
Put a dry foam brush on the wings in the wet paint, push and turn around until a transparent dot appears. Finally sprinkle glitter into the wet paint.
Copyright © 2013-present Magento, Inc. All rights reserved.