Decorating Bags made from faux Leather Paper
Decorating Bags made from faux Leather Paper
The faux leather paper shoulder bag and tablet pouch are decorated with a black faux leather paper star and letters written using a template and a textile marker.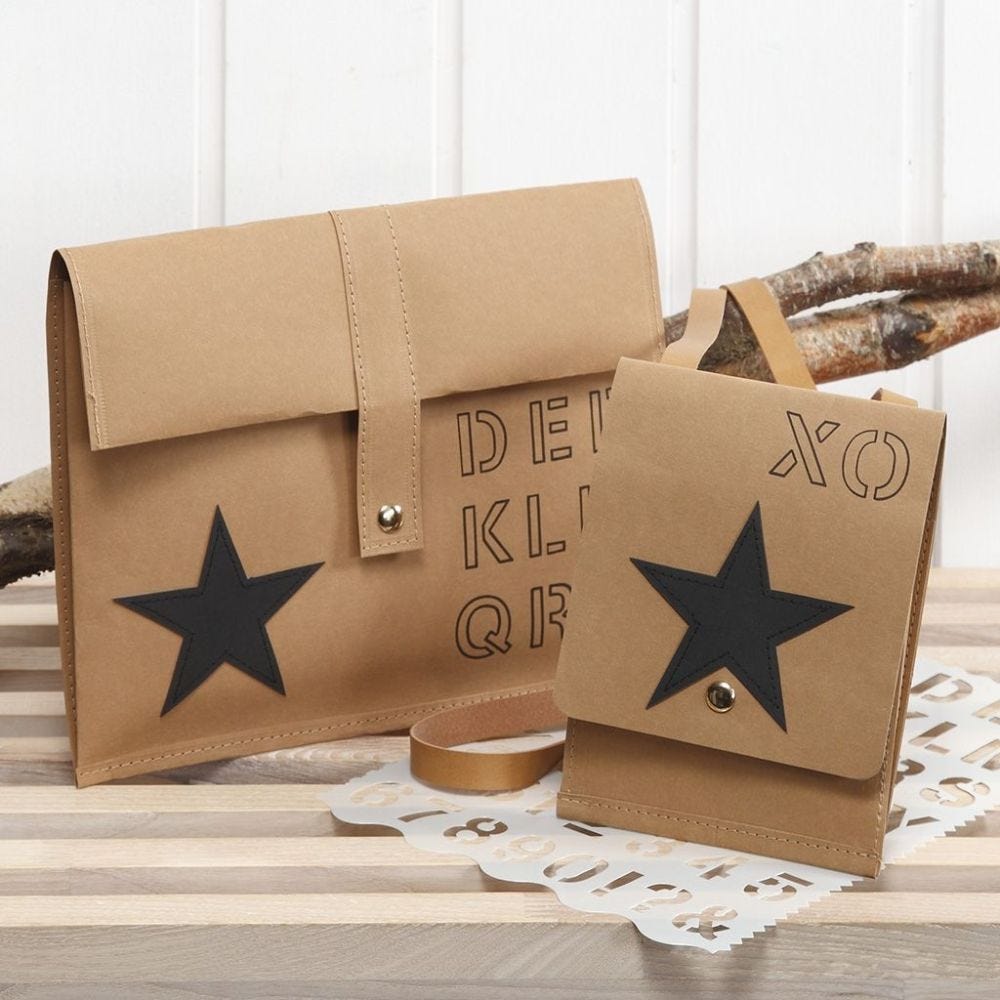 How to do it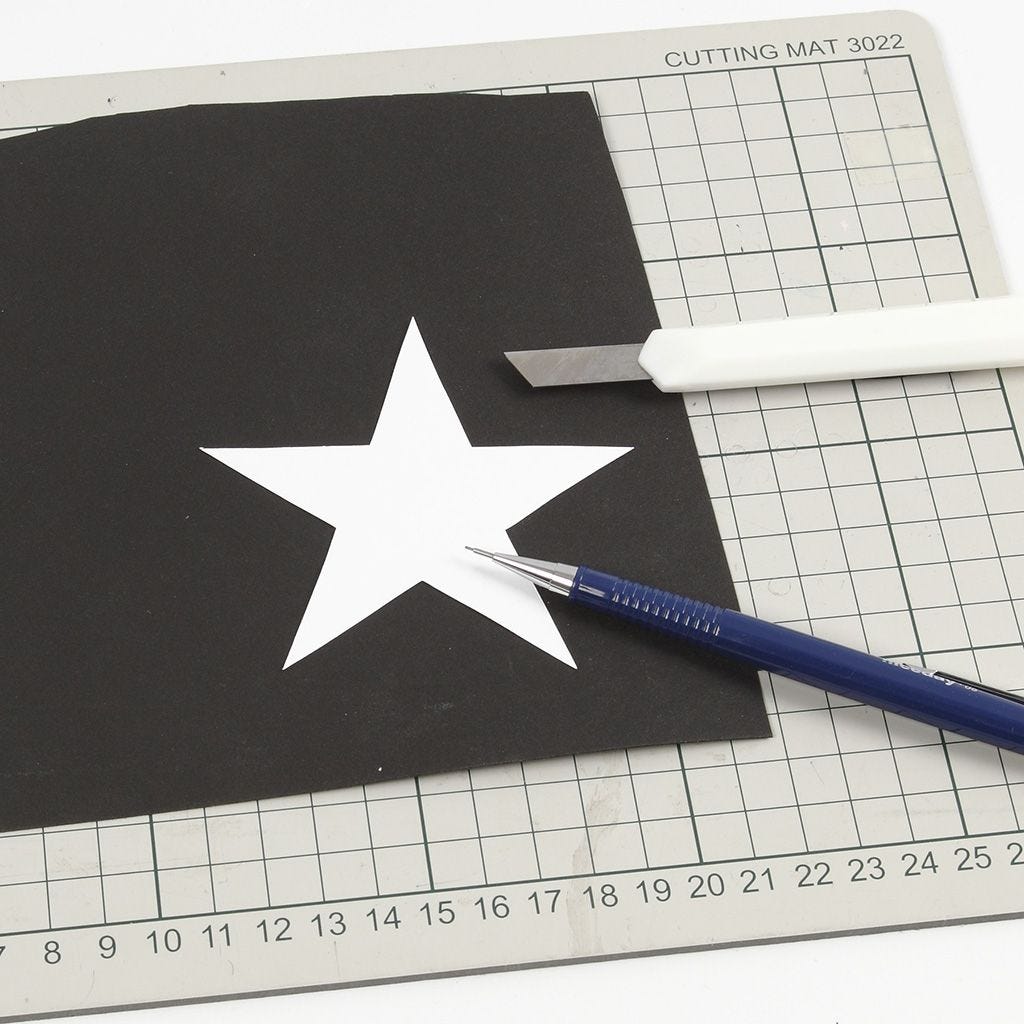 1
Cut out a star from black faux leather paper using the template.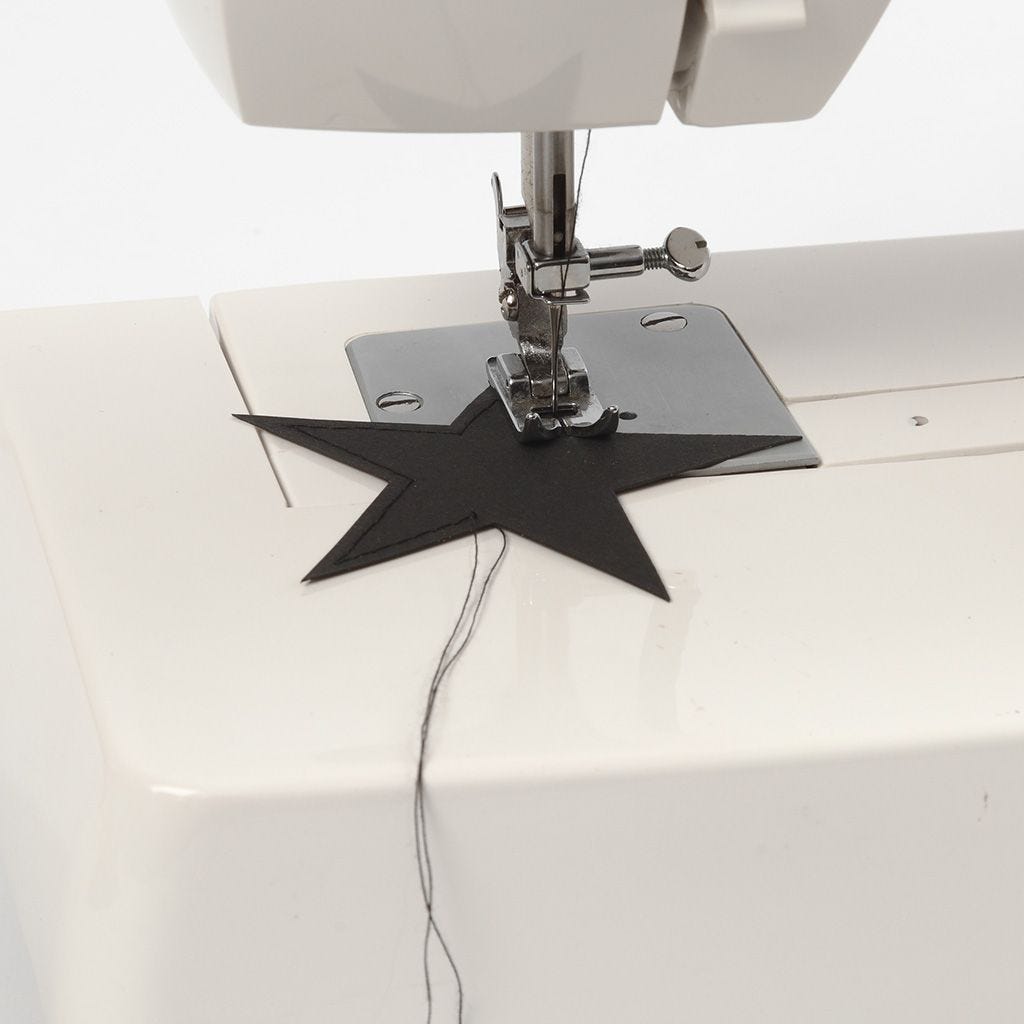 2
Slowly and carefully stitch along the edge using a sewing machine.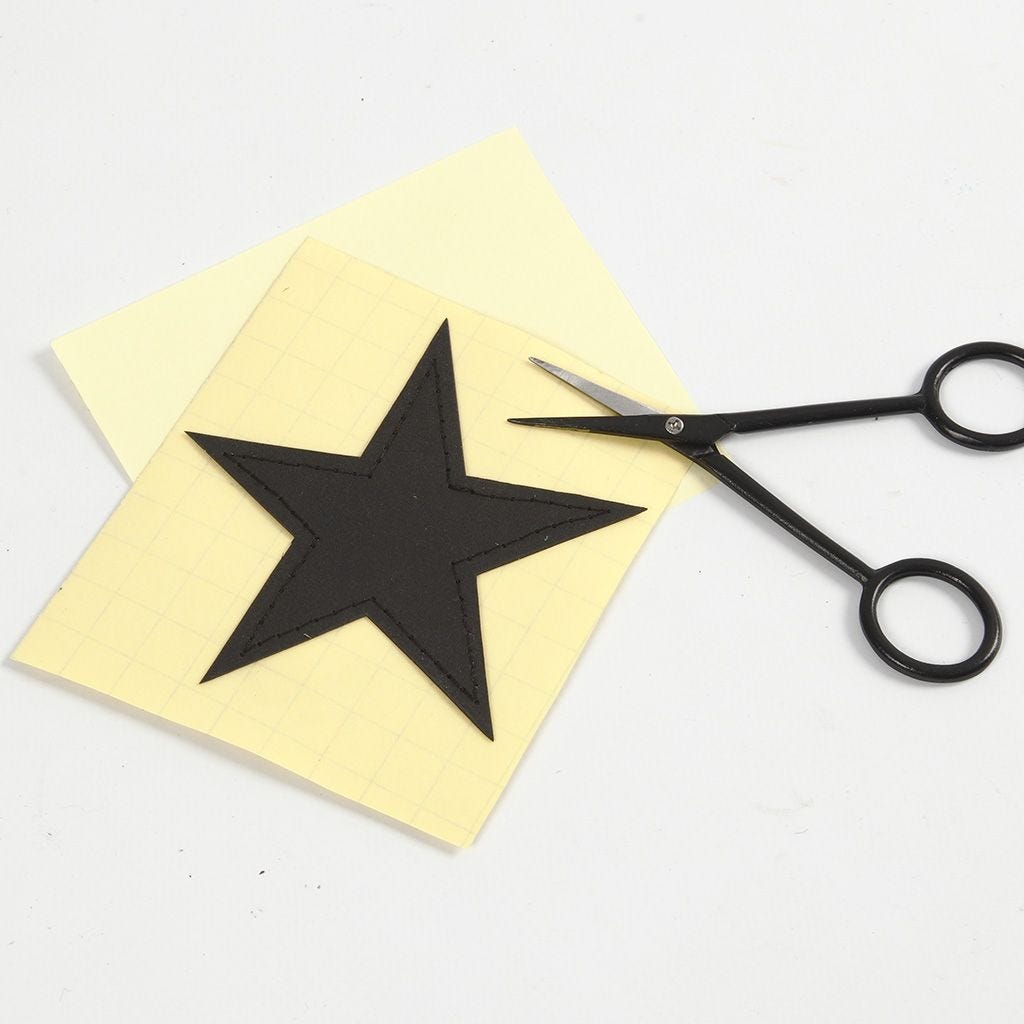 3
Remove the protective backing paper from the foil, place the star on top and cut out. Remove the other backing paper and stick the star onto the bag.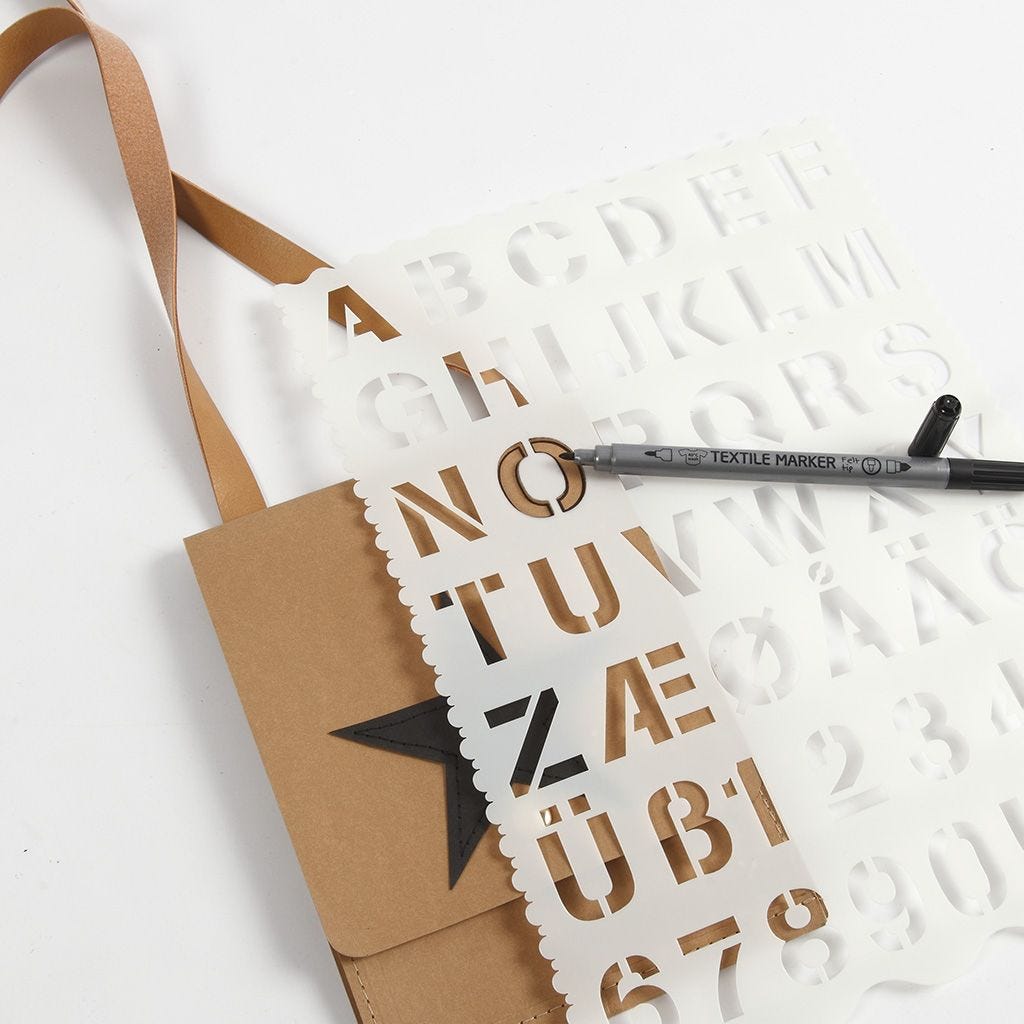 4
Place the template on top of the bag and copy letters with a textile marker.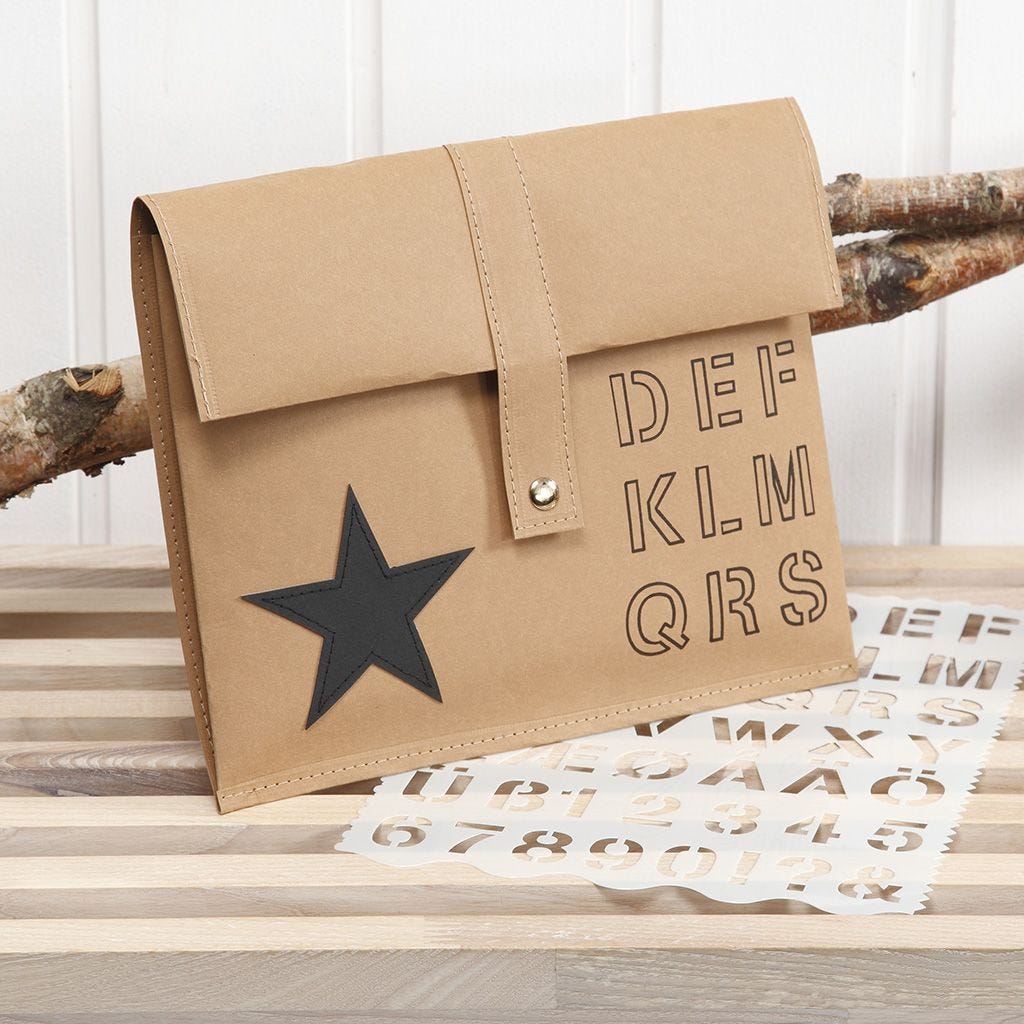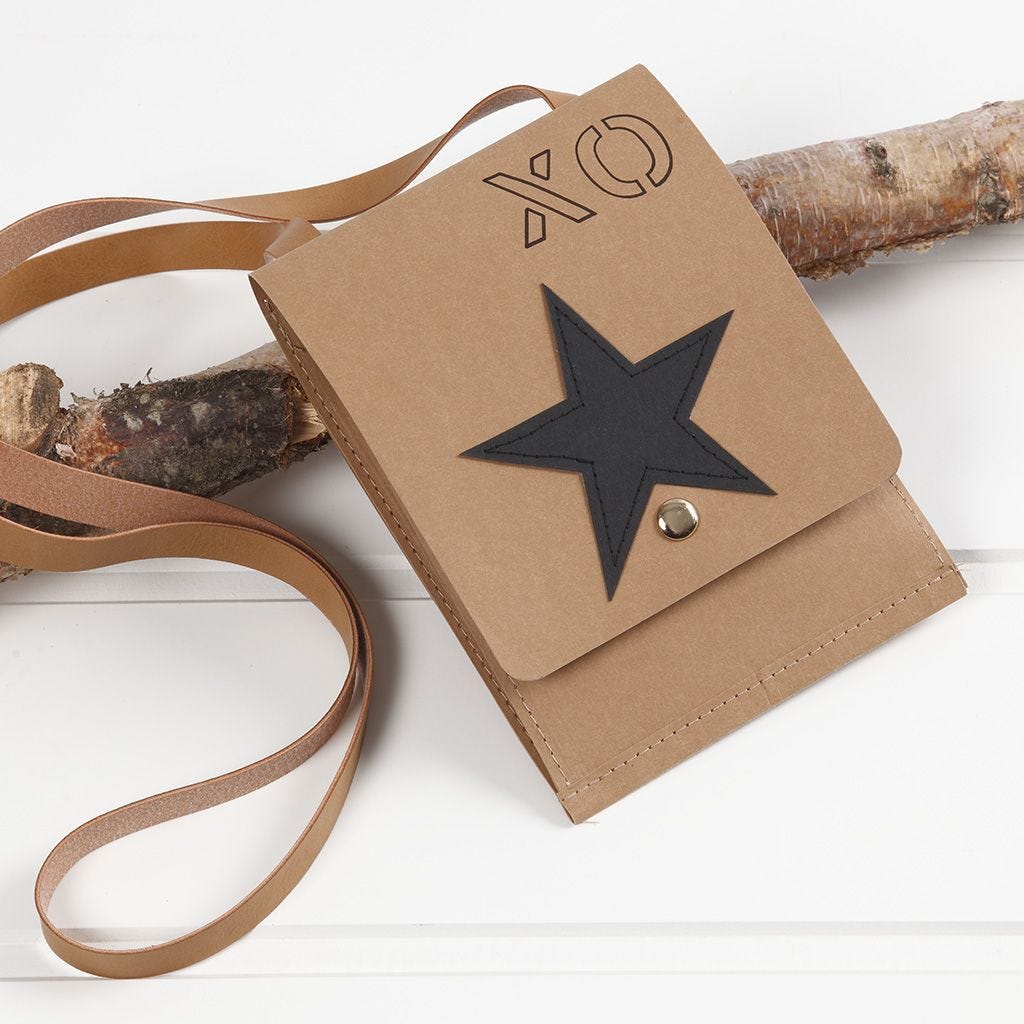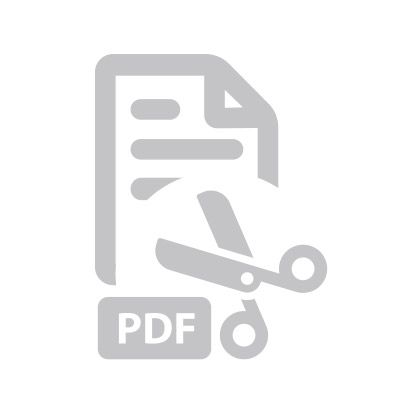 Attached file:
Download
Copyright © 2013-present Magento, Inc. All rights reserved.