Decorating a red and white Christmas Table
Decorating a red and white Christmas Table
Each place setting at this red and white Christmas table is decorated with a paper heart made on a paper punch and then woven. The table is decorated further with a folded box next to the napkin and a Christmas stocking with a manilla tag for the cutlery. A natural branch decorated with red Silk Clay berries and white paper cuttings from Vivi Gade Design complete the decorations. How to do it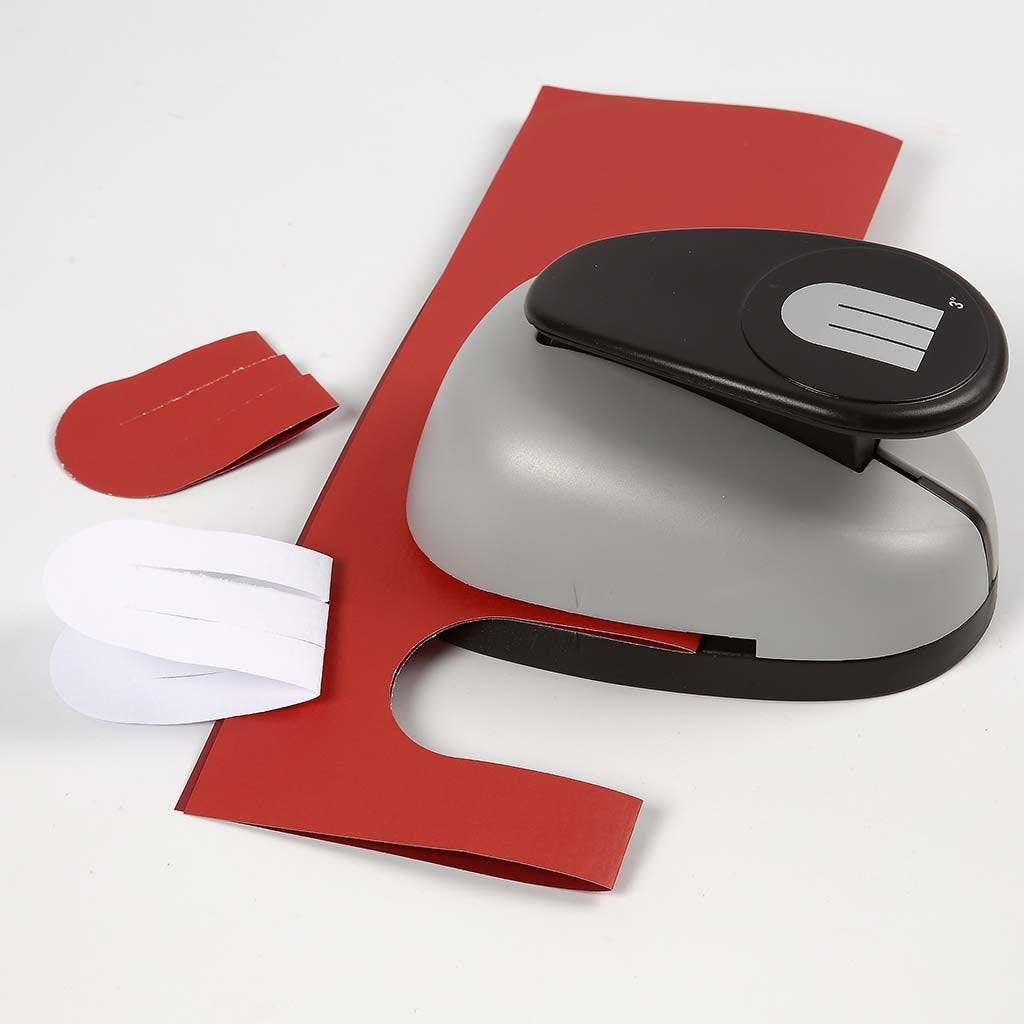 1
Double over a piece of paper and use a paper punch for punching out a shape. Weave the heart.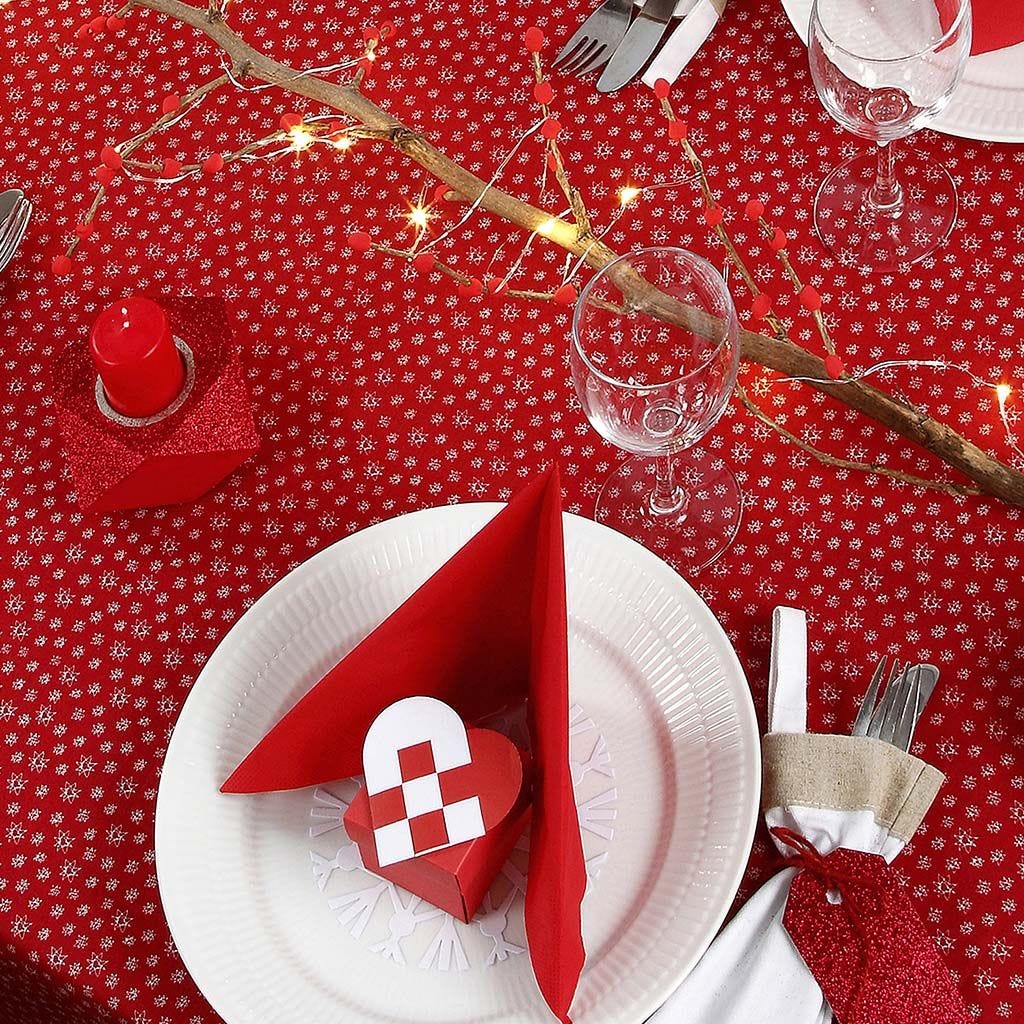 2
Fold the box following the instructions on the packaging. Place the cutlery in the Christmas stocking. Write name on a manilla tag for a place card and tie it onto the Christmas stocking with a bow.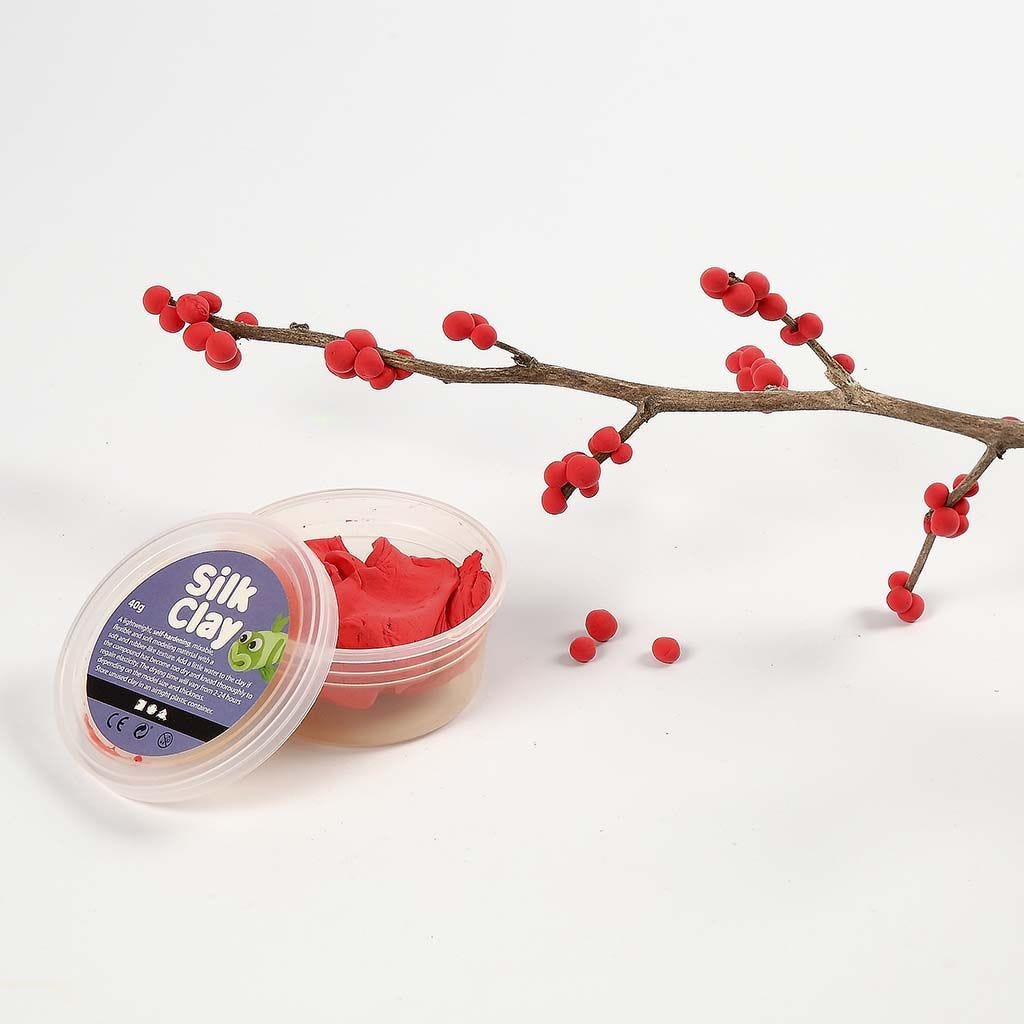 3
Find a bare branch outside and decorate it with small balls of Silk Clay. (Press the balls onto the branch without glue).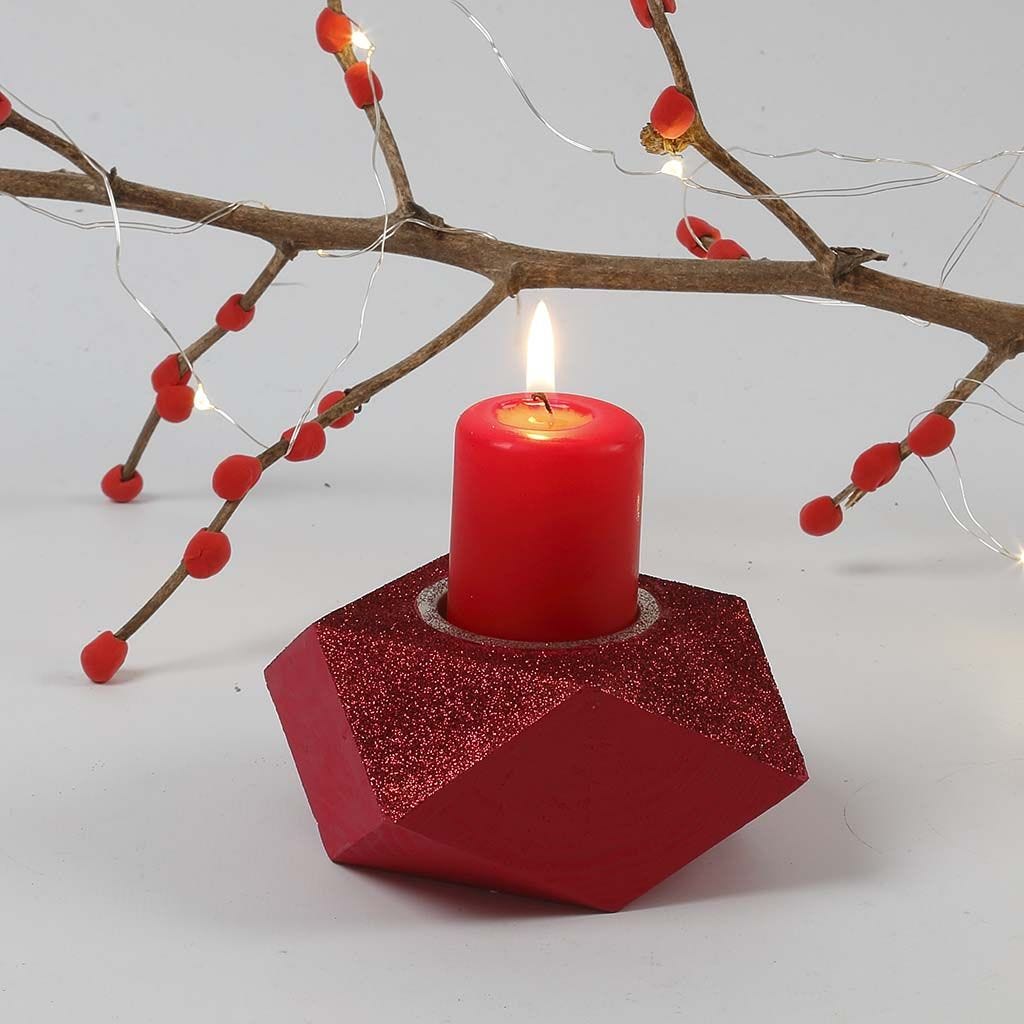 4
Cover the geometrical shapes on the candle holder where you do not wish to apply glitter with masking tape. Paint with Plus Color craft paint and sprinkle glitter onto the wet paint. Leave to dry, remove the masking tape and paint the remaining shapes on the candle holder.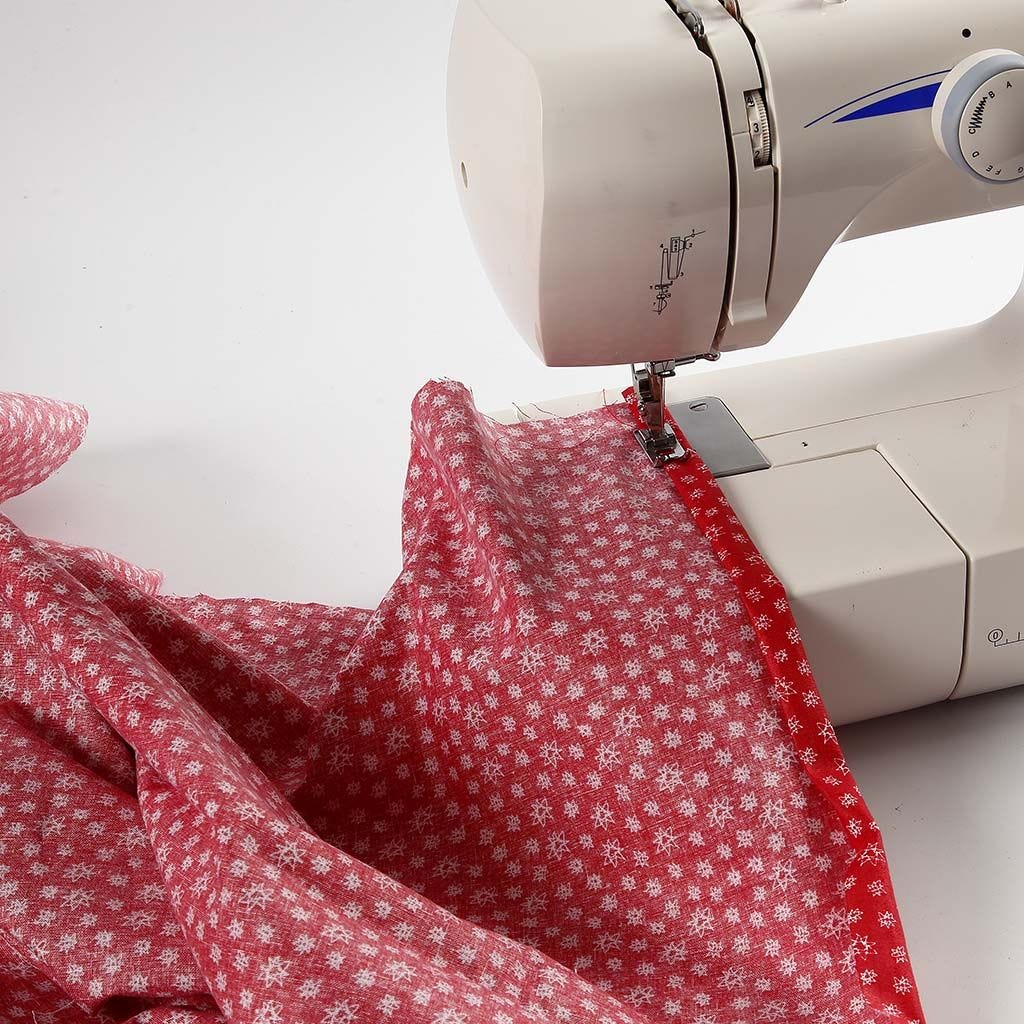 5
Cut fabric for a tablecloth in your chosen size. Add 1.5 cm for the seam (allow for shrinkage after the first wash with this quality of 100% cotton).
Copyright © 2013-present Magento, Inc. All rights reserved.