Decorated Reading Pointers
Decorated Reading Pointers
Make your own reading pointers by decorating wooden ice lolly sticks with patterned deco foil tape, googly eyes and shiny foam rubber shapes. The reading pointers are used as a fun assistive tool when children are learning to read. How to do it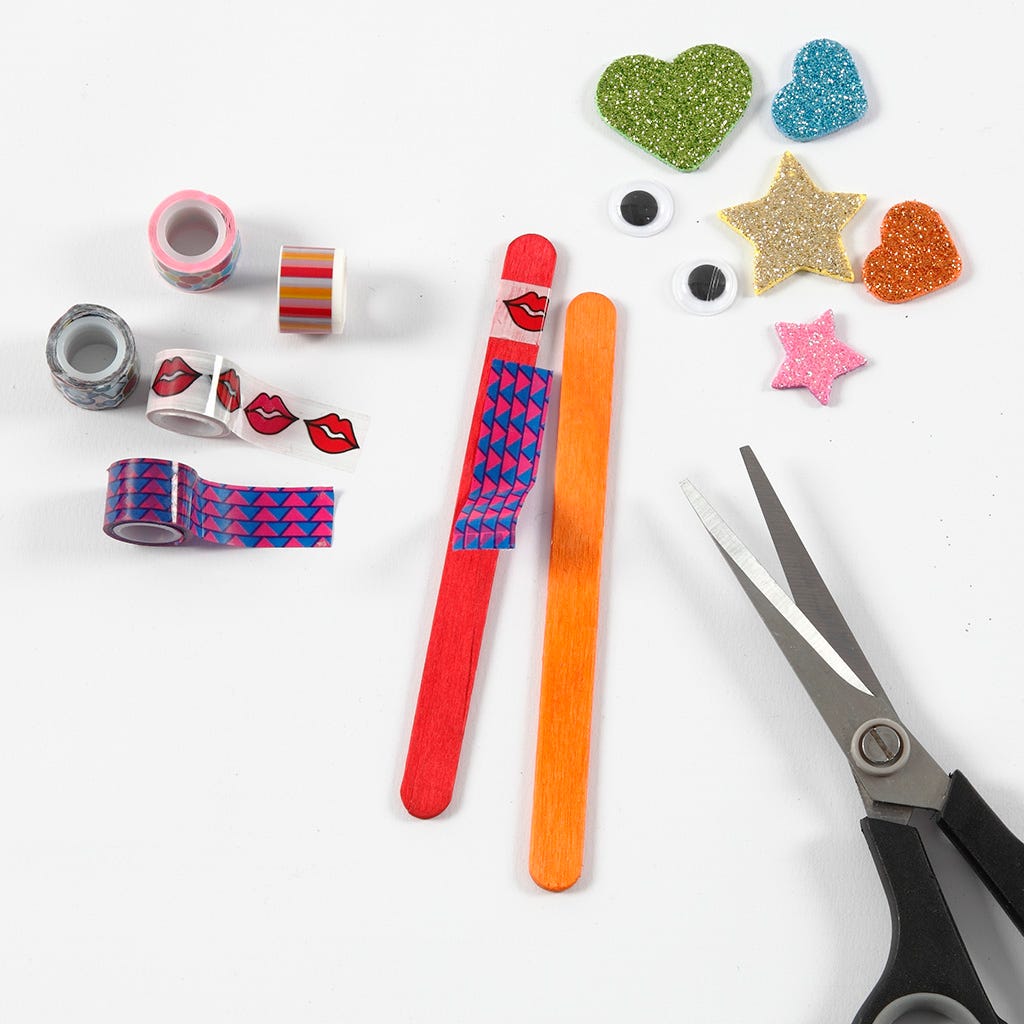 1
Cut foil deco tape into suitable pieces and attach them onto the ice lolly stick. Attach the self-adhesive decorations onto one end on the front and the back of the ice lolly stick.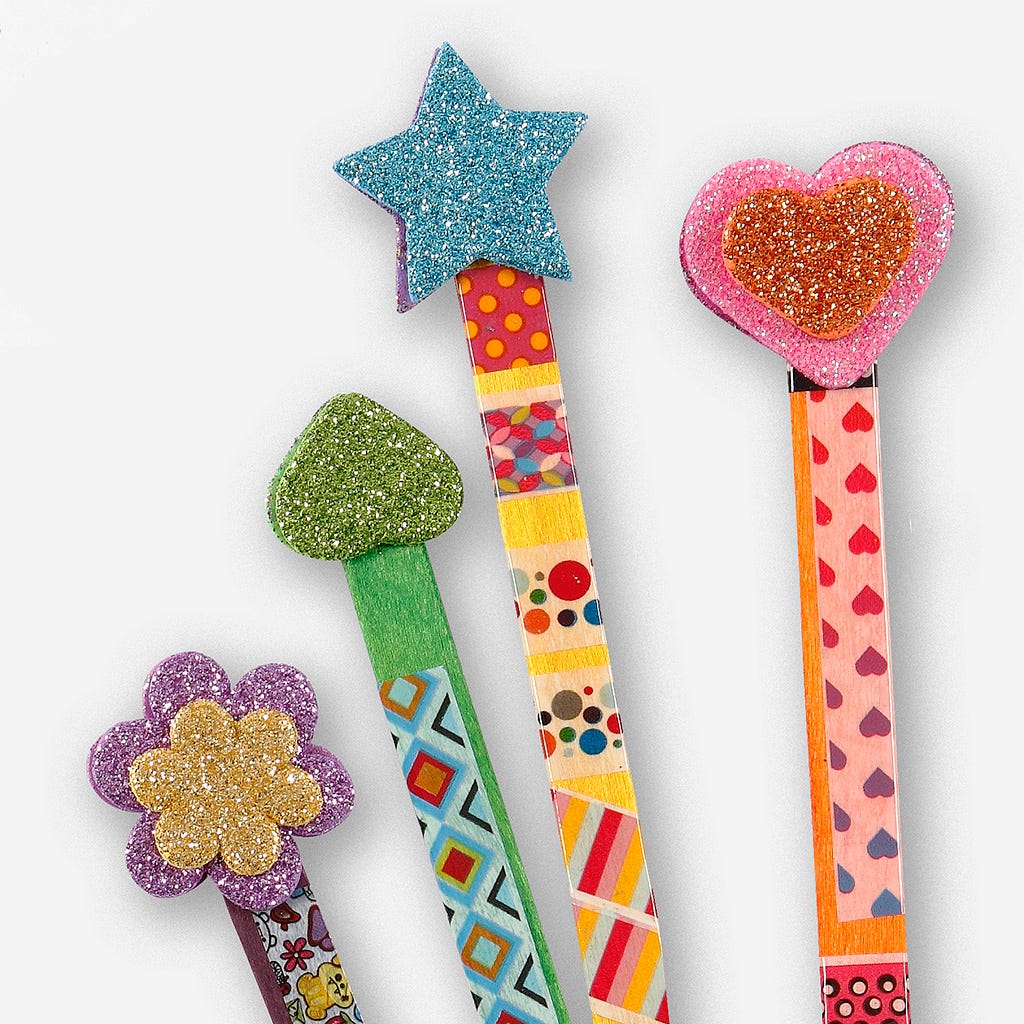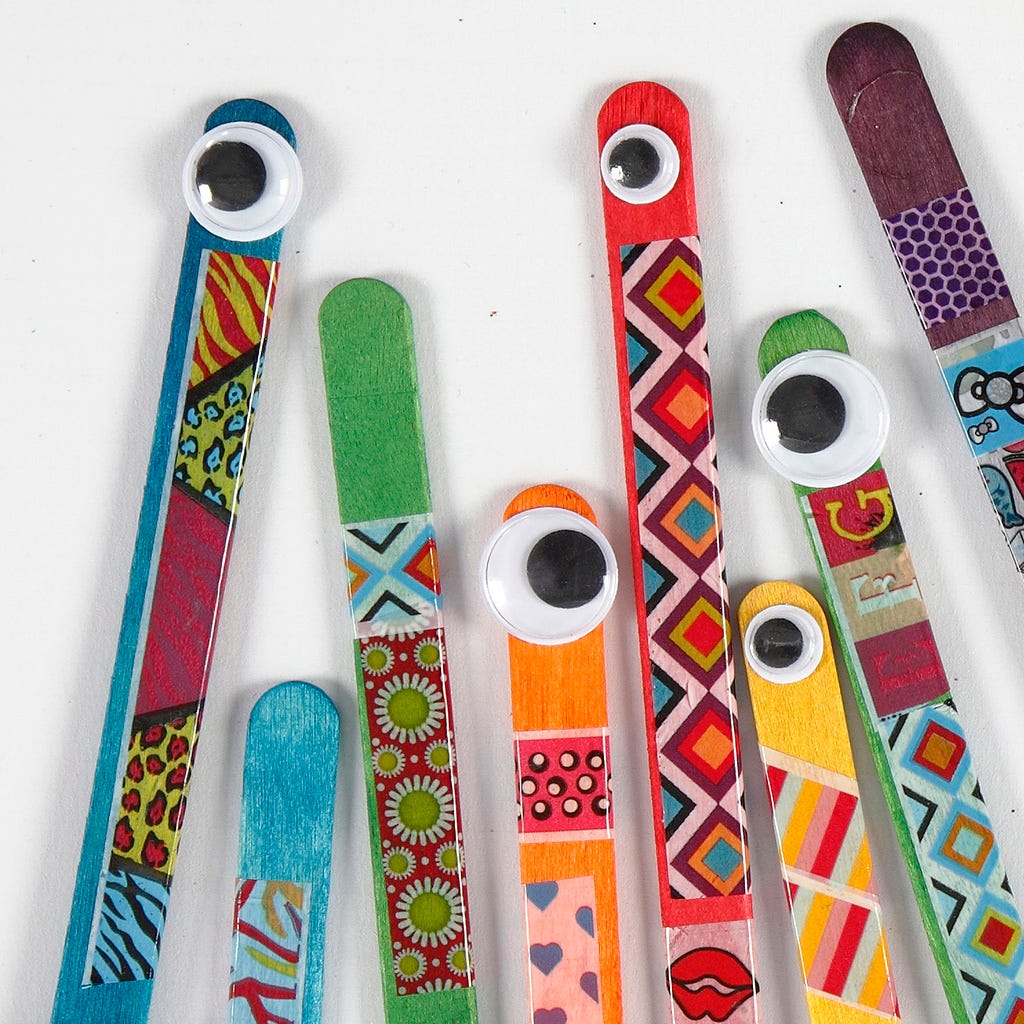 Copyright © 2013-present Magento, Inc. All rights reserved.