Porcelain mugs decorated with simple lines and shapes using glass & porcelain markers. Leave to dry for 24 hours. When dry, harden the decorated mugs in a household oven at 160°C for 40 minutes.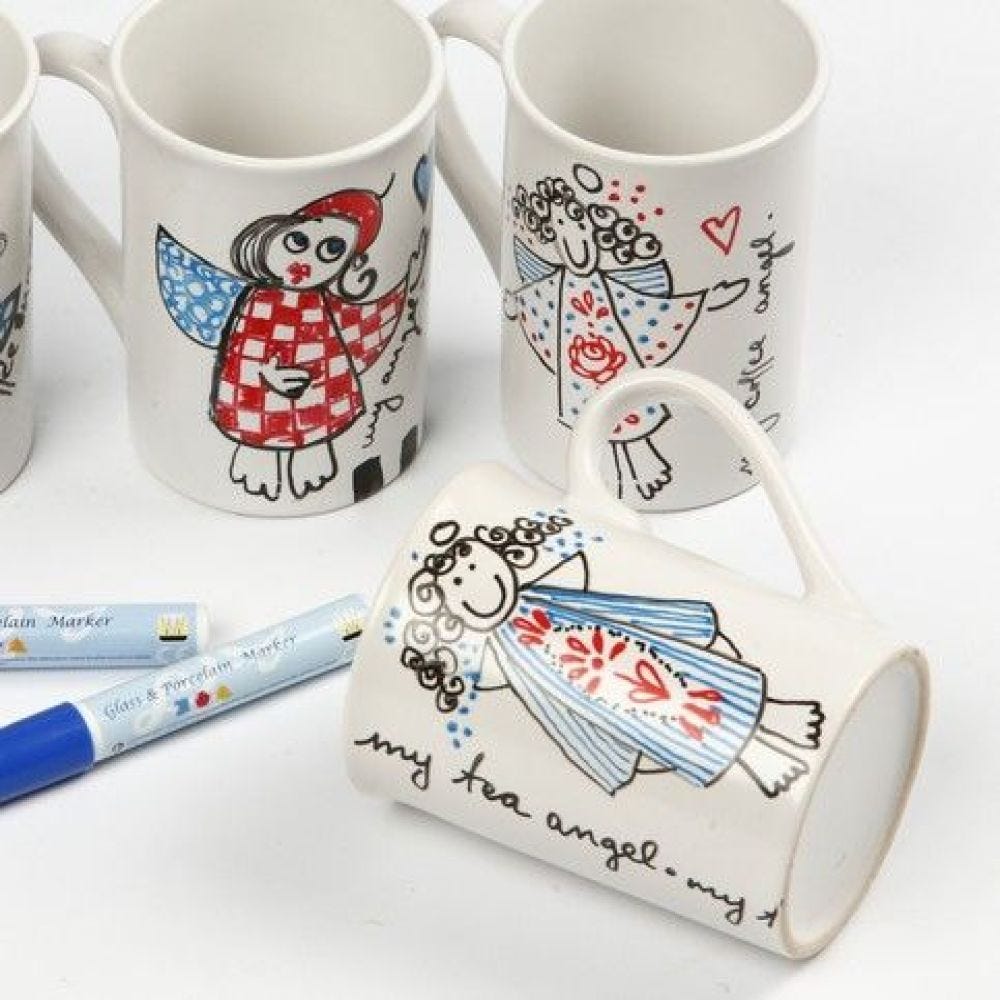 How to do it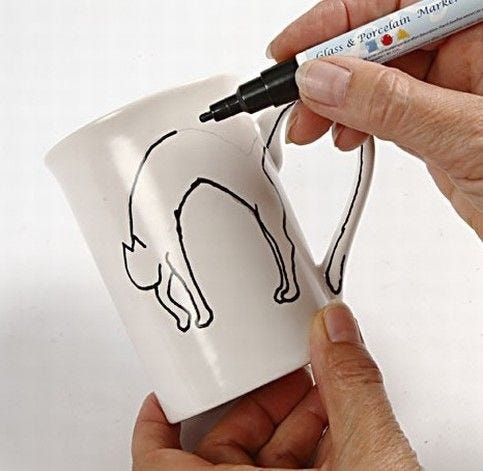 1.
Wash the mugs (with spirits) before drawing. First draw the design using black.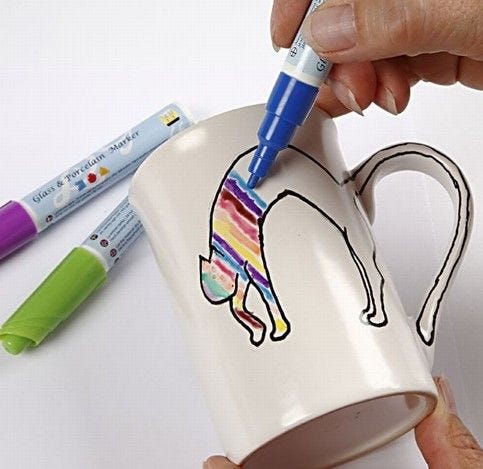 2.
Fill in the design with stripes. Finally draw details using black. When the paint is dry, fix the design in an oven at 160 degrees for 40 minutes. Now the design can be washed by hand. This will fix the design for longer.