These metal rings are decorated with wooden snowflakes, spruce, gold lametta and artificial pine cones. How to do it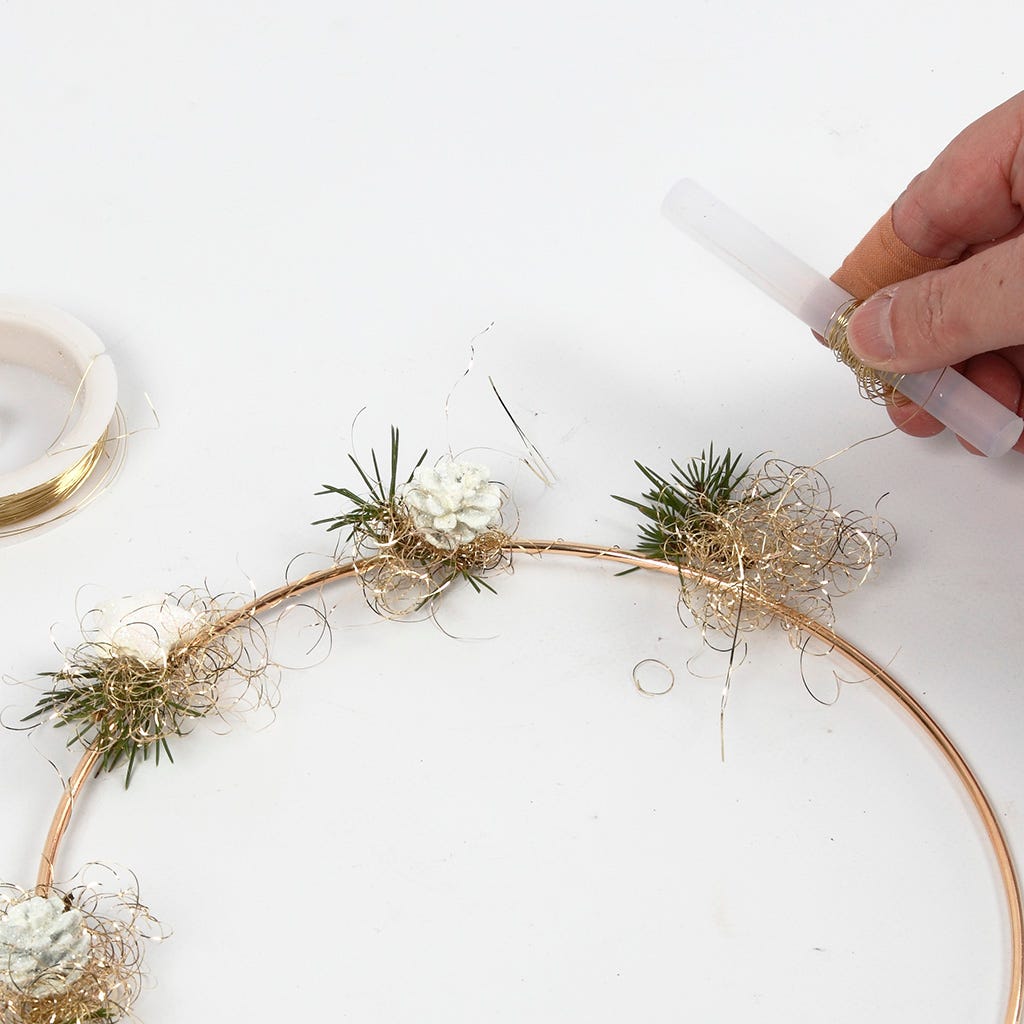 1
Wind metal wire around a small bobbin, making it easierto attach spruce and gold lametta around the metal ring.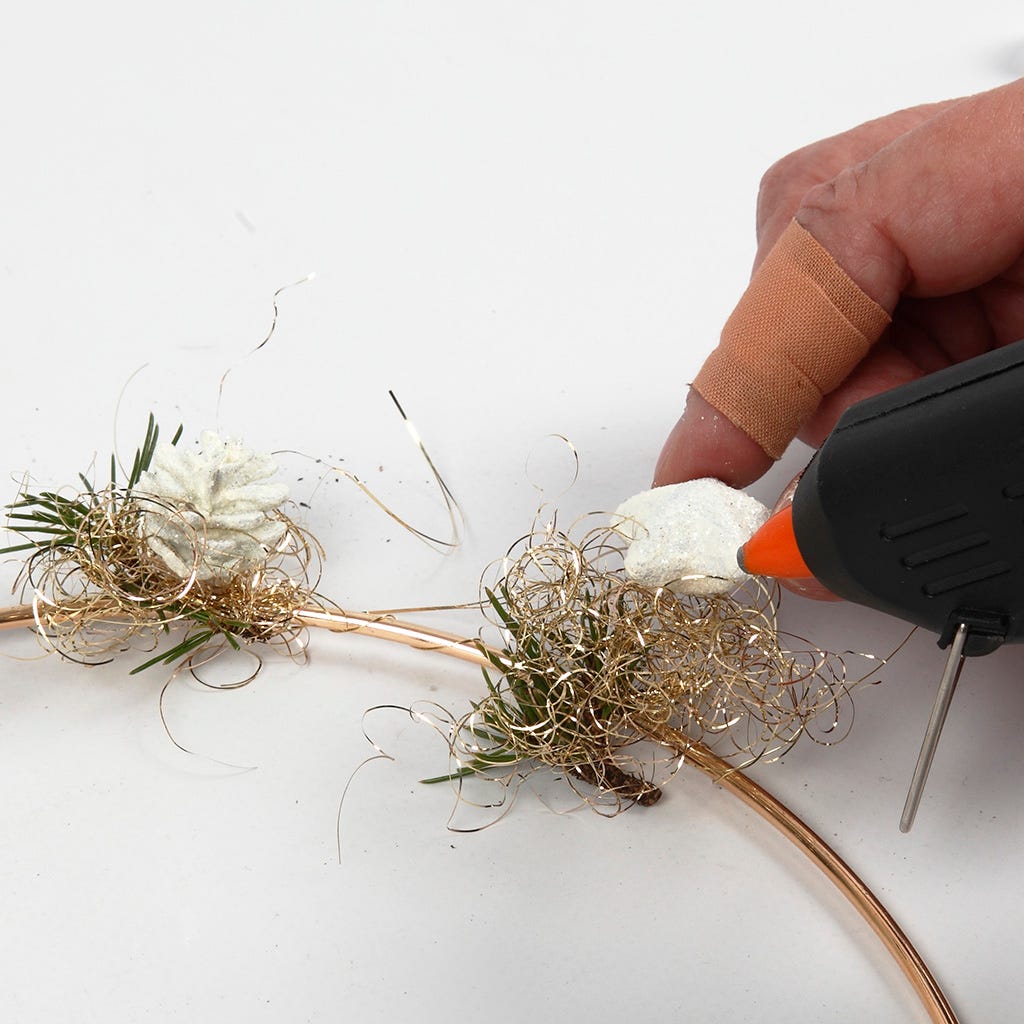 2
The white pine cones are glued onto the metal ring with a glue gun. Finish by winding gold fairy lights around the metal ring.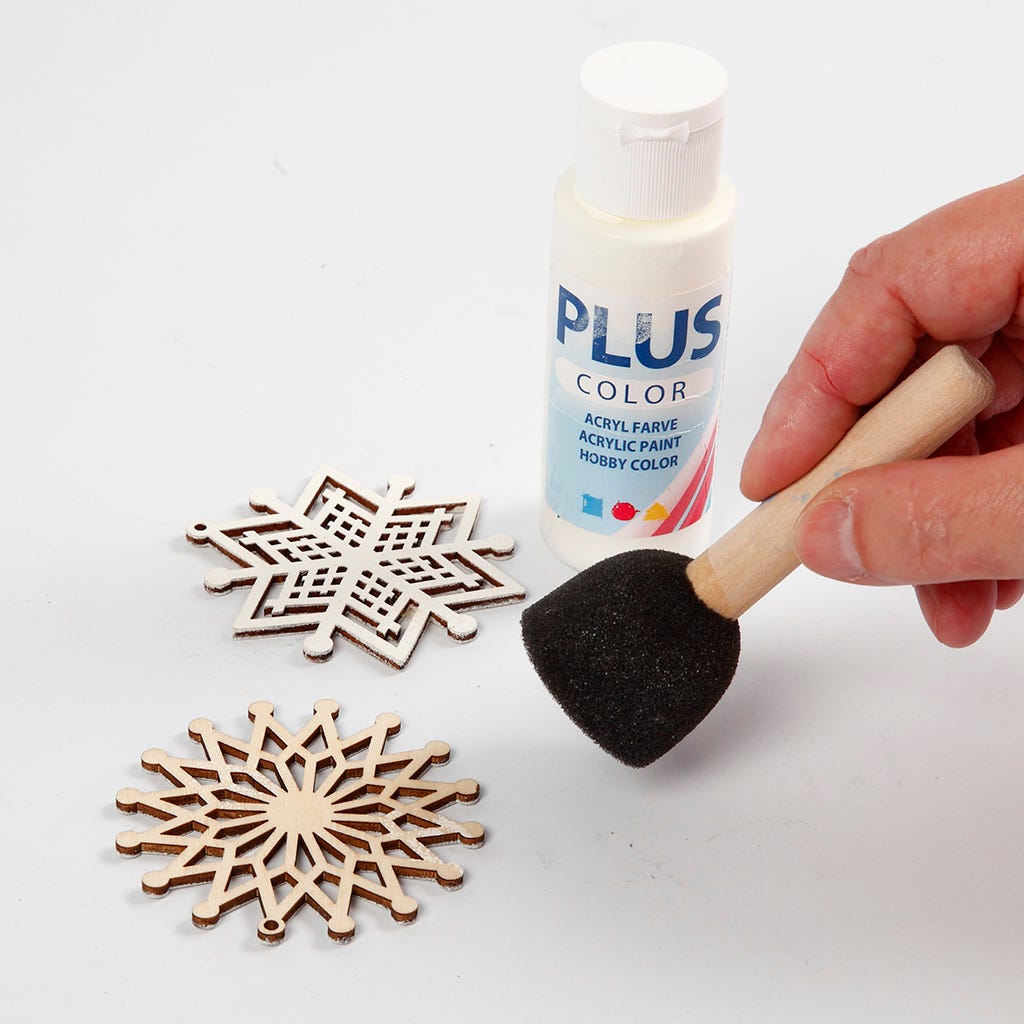 3
The large metal ring is decorated with wooden snowflakes painted with craft paint.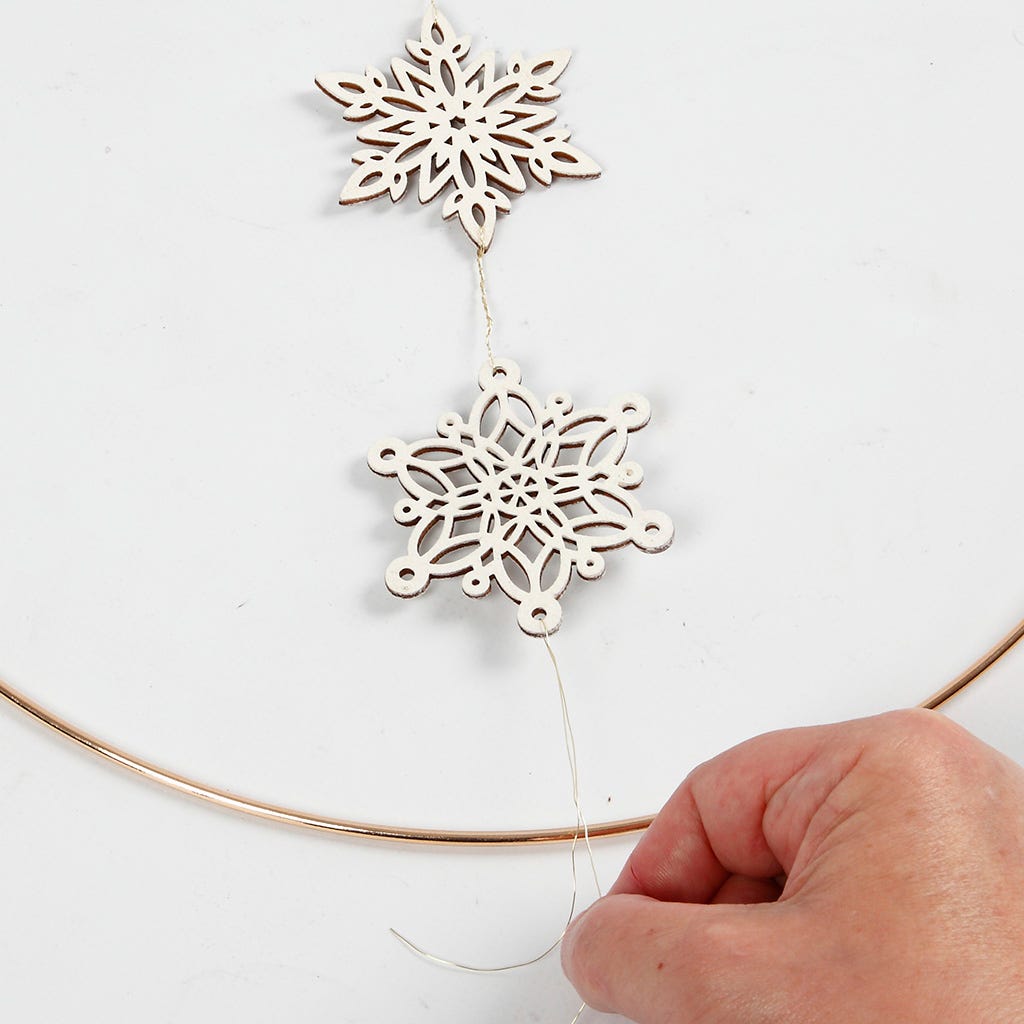 4
To suspend the snowflakes across the middle of the metal ring, start by wrapping metal wire around the metal ring and then wrap the wire around itself until you reach the first snowflake. When the snowflake is secured on the metal wire and the wire is cut, continue by wrapping another piece of metal wire around itself and onto the next snowflake. Continue like this until you wrap the metal wire around the metal ring at the opposite side.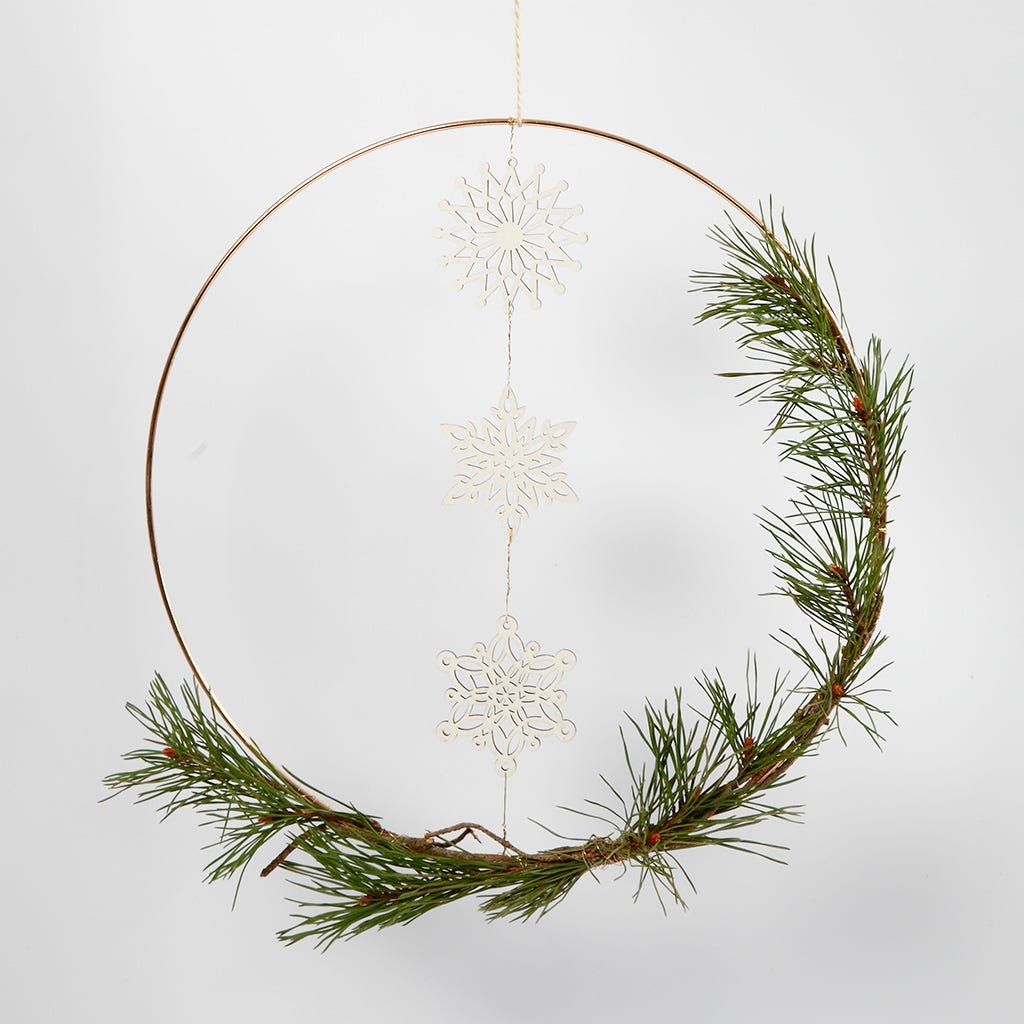 5
Use metal wire for securing spruce around part of the metal ring by winding metal wire around the metal ring.
Copyright © 2013-present Magento, Inc. All rights reserved.