Decorated Cress Trays with Sequins
Decorated Cress Trays with Sequins
Each cress tray is coloured in using Colortime markers and decorated with glued-on sequins. A printed and cut out portrait is attached to one of the cress trays. Both cress trays are then lined with damp cotton wool and cress seeds are sprinkled over. How to do it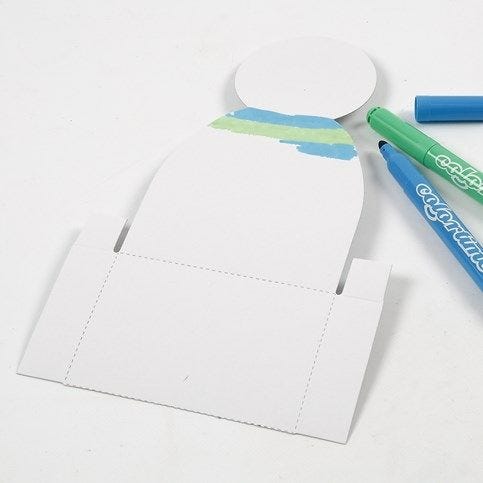 1.
Colour in both sides of the cardboard figure with Colortime markers before assembling the cress tray.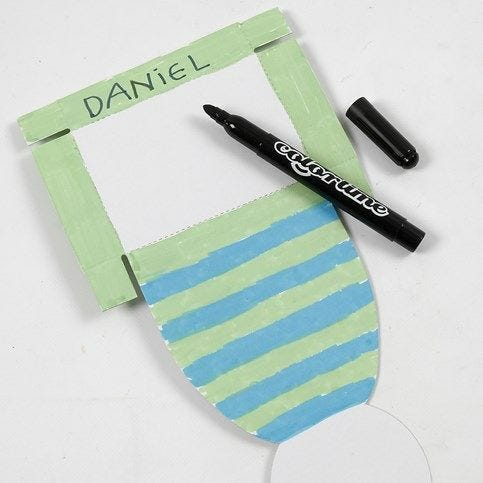 2.
Turn the figure as shown and write a name on the front of the actual tray.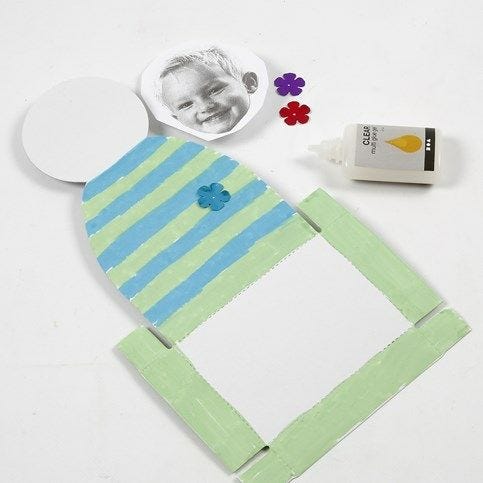 3.
Decorate with sequins.You may also decorate with a cut out printed portrait. Use Clear Multi Glue gel. Assemble the cress tray figure.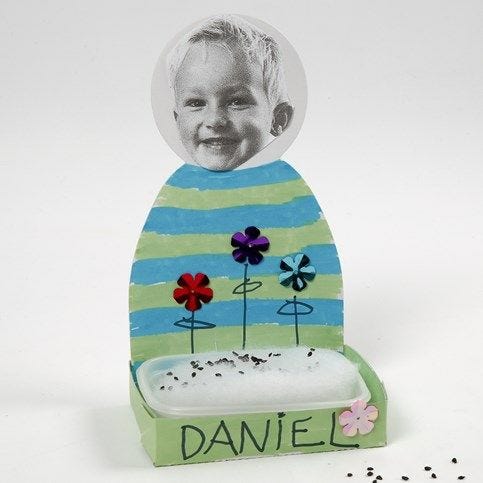 4.
Place damp cotton wool sprinkled with cress seeds in the enclosed plastic cress tray.