Decorate Recycled Materials
Decorate Recycled Materials
Recycled materials (boxes and tubes) and papier-mâché cars and flowers have been painted with Pigment Acrylic Paint and then decorated with cut-out, self-adhesive foam rubber and marker pen.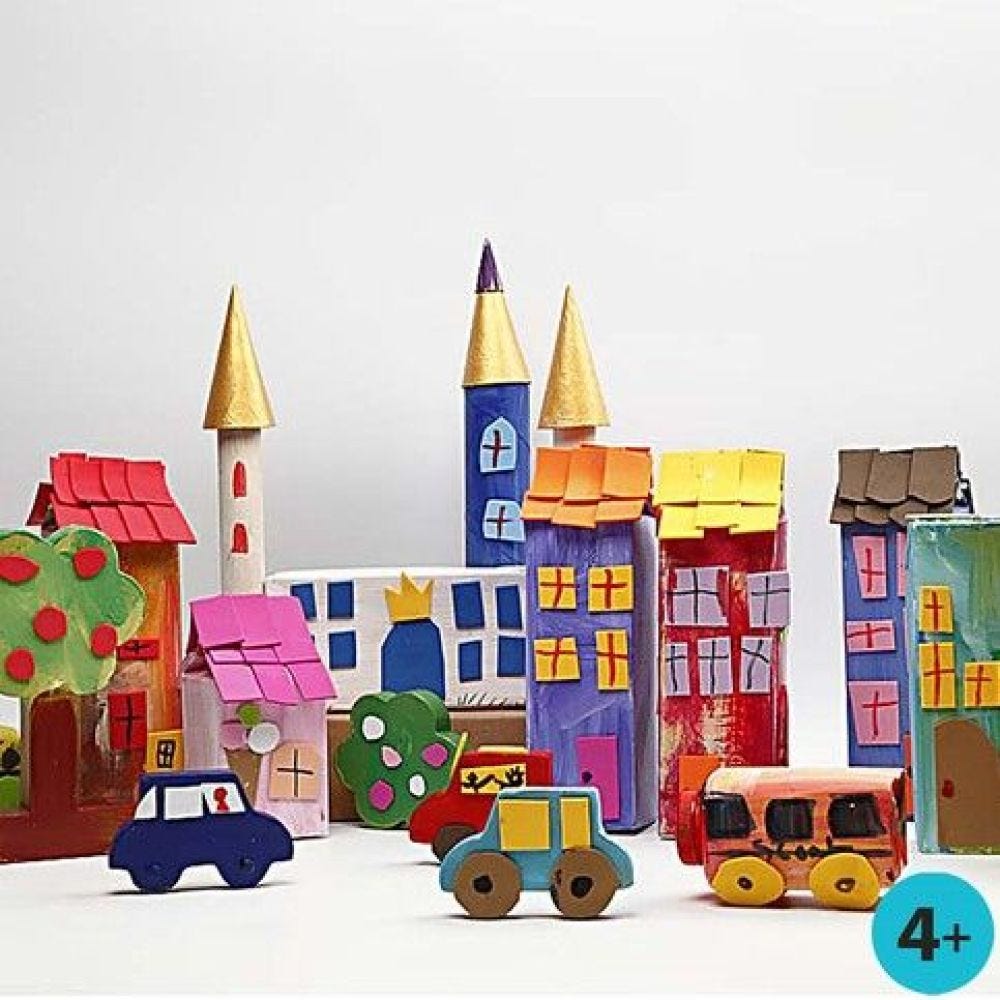 How to do it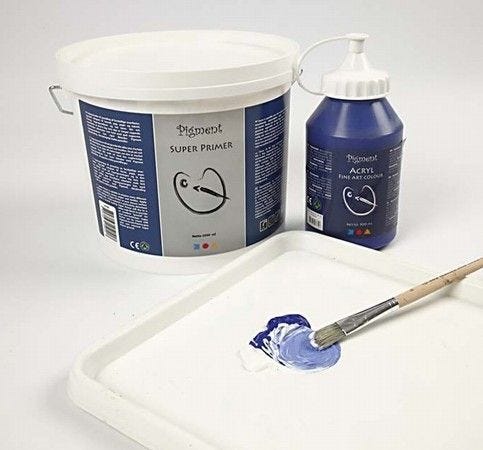 1.
Put some Pigment Acrylic Paint into an inking tray together with some Super Primer (Super Gesso). Add paint to the Super Primer (Super Gesso) in order to achieve high colour intensity and excellent opacity.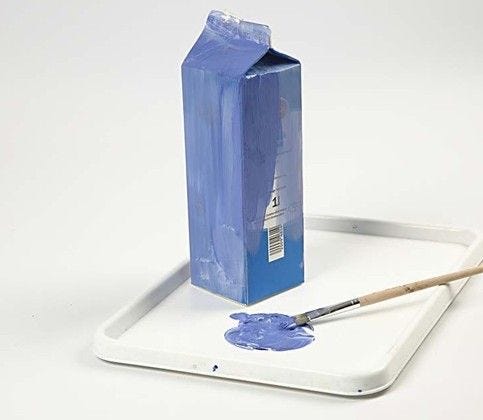 2.
Now paint the recycled packaging and let it dry for approx. two hours. Also paint the trees and cars.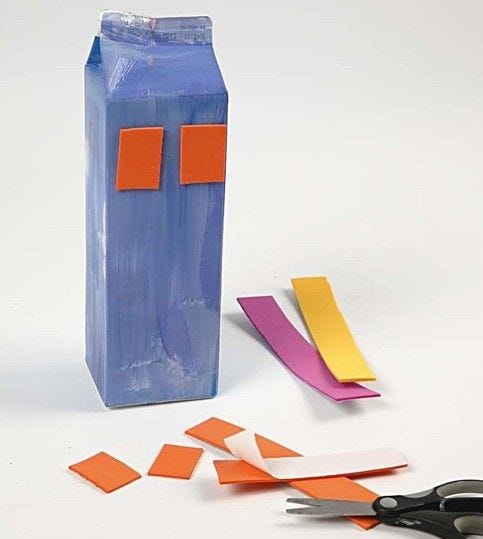 3.
Cut out self-adhesive foam rubber for doors, windows, roof tiles and other decorations. Attach onto the recycled boxes/tubes when these are dry.
4.
Paint the figures with Decoralo Markers or Pigment Acrylic Paint.