Cut-out Vivi Gade hanging Decorations for Spring and Easter
Cut-out Vivi Gade hanging Decorations for Spring and Easter
These hanging decorations are cut out from Vivi Gade design paper using templates. Details are decorated with glitter which is sprinkled onto the wet glue.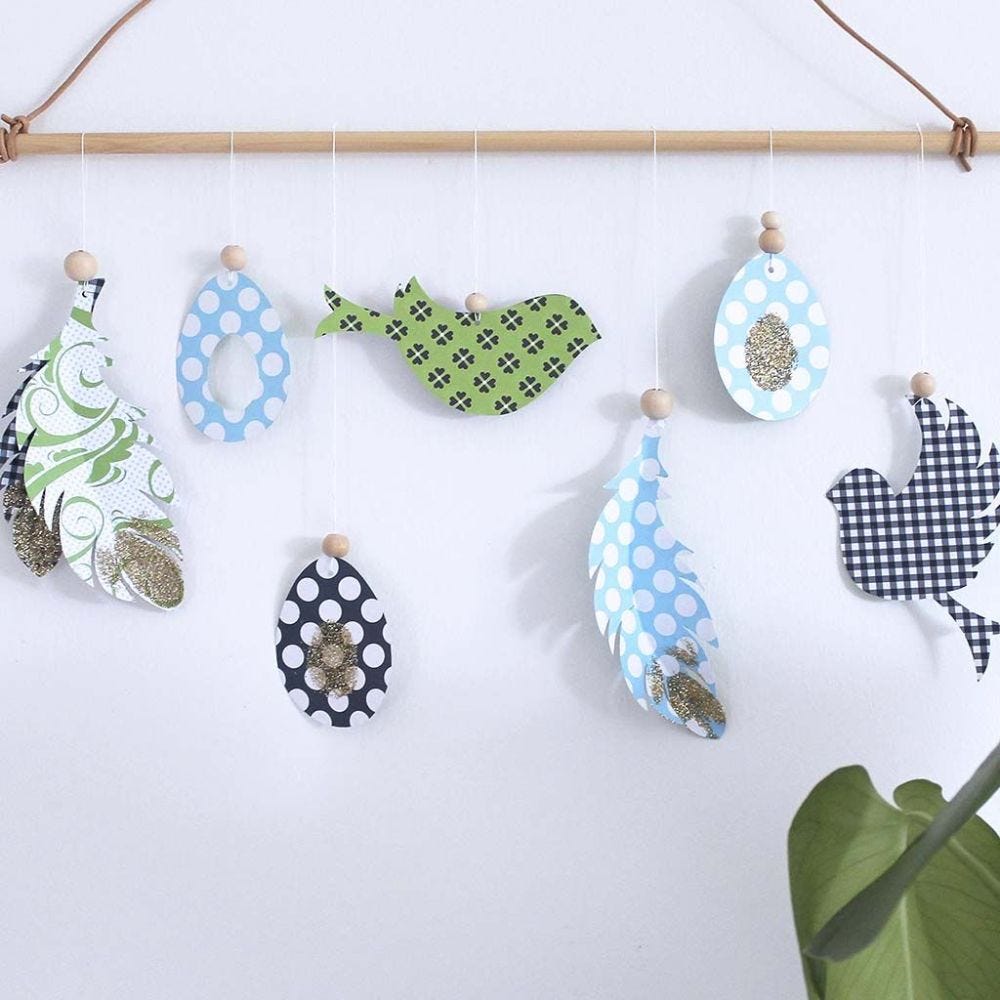 How to do it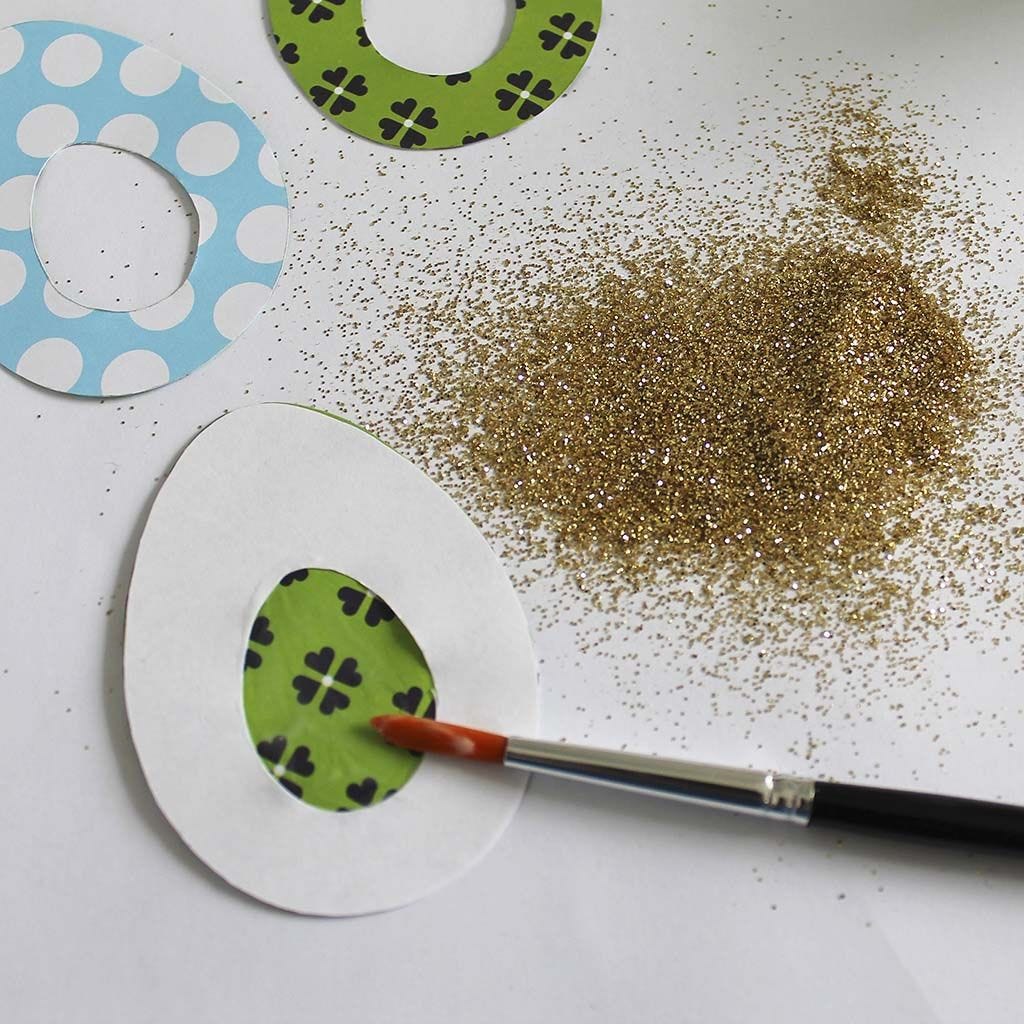 1
Print and cut out the templates which are available as separate PDF files for this idea. Copy the templates onto design paper and cut out.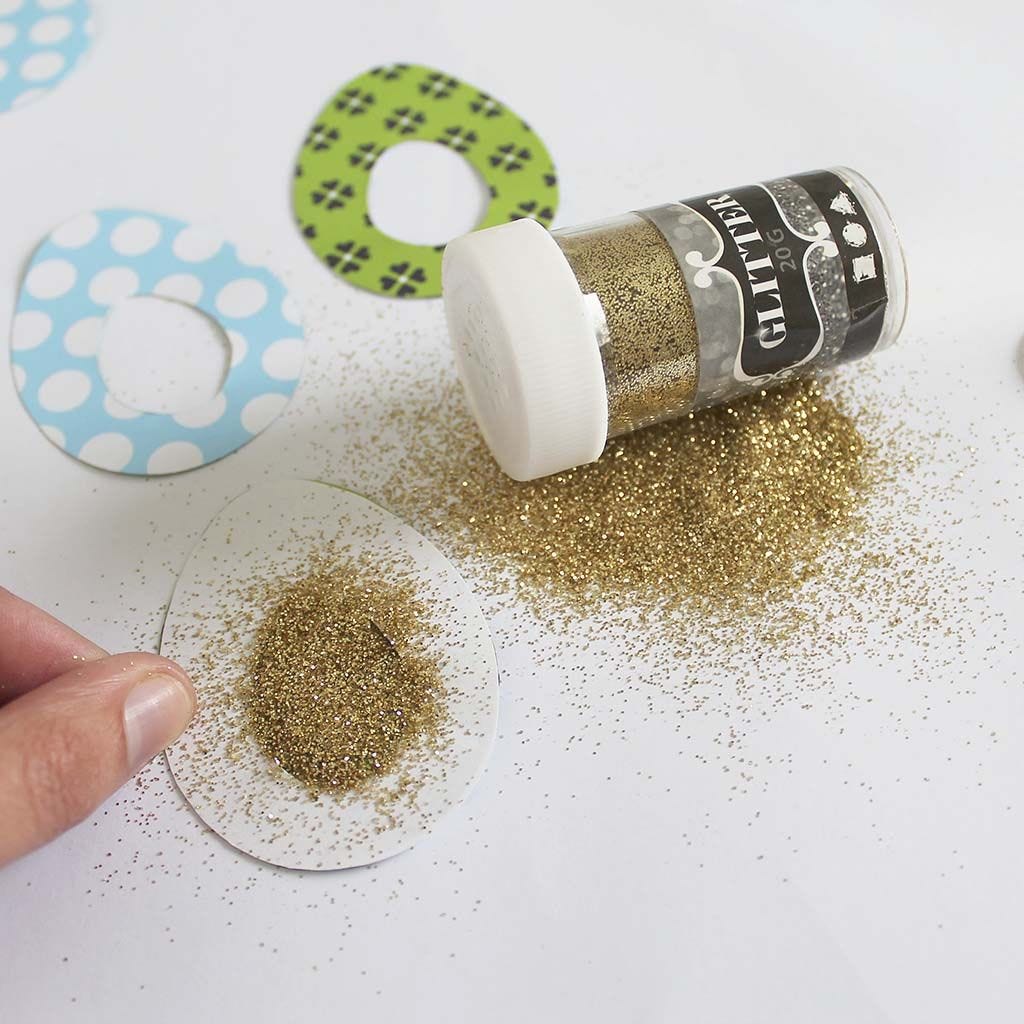 2
Eggs with glitter in the middle: Use the template for the egg. (A TIP: The template for the egg can be used in two ways; as a full shape and as an outline with a hole in the middle). Cut an egg from design paper. Place the template on top and apply glue over the hole. Remove the template and sprinkle glitter over the glue.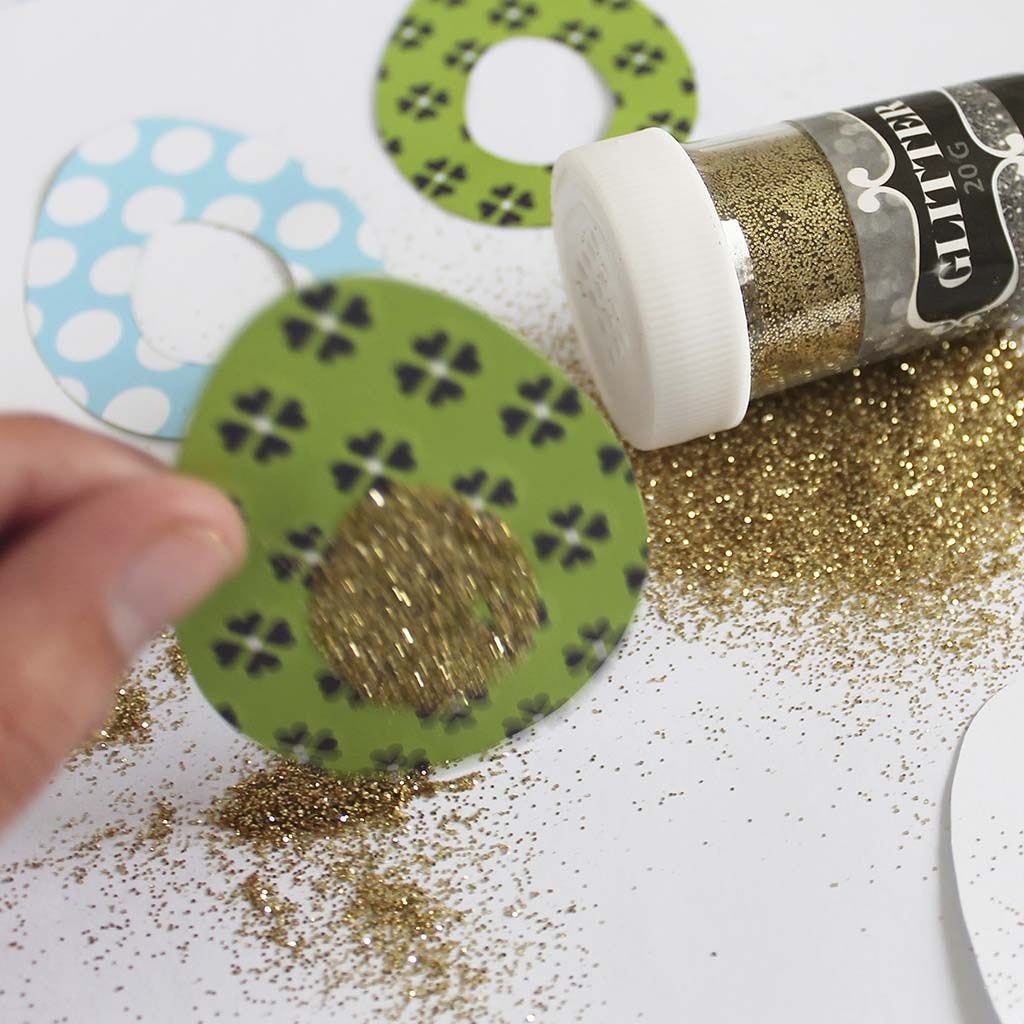 3
Lightly shake the egg to remove excess glitter.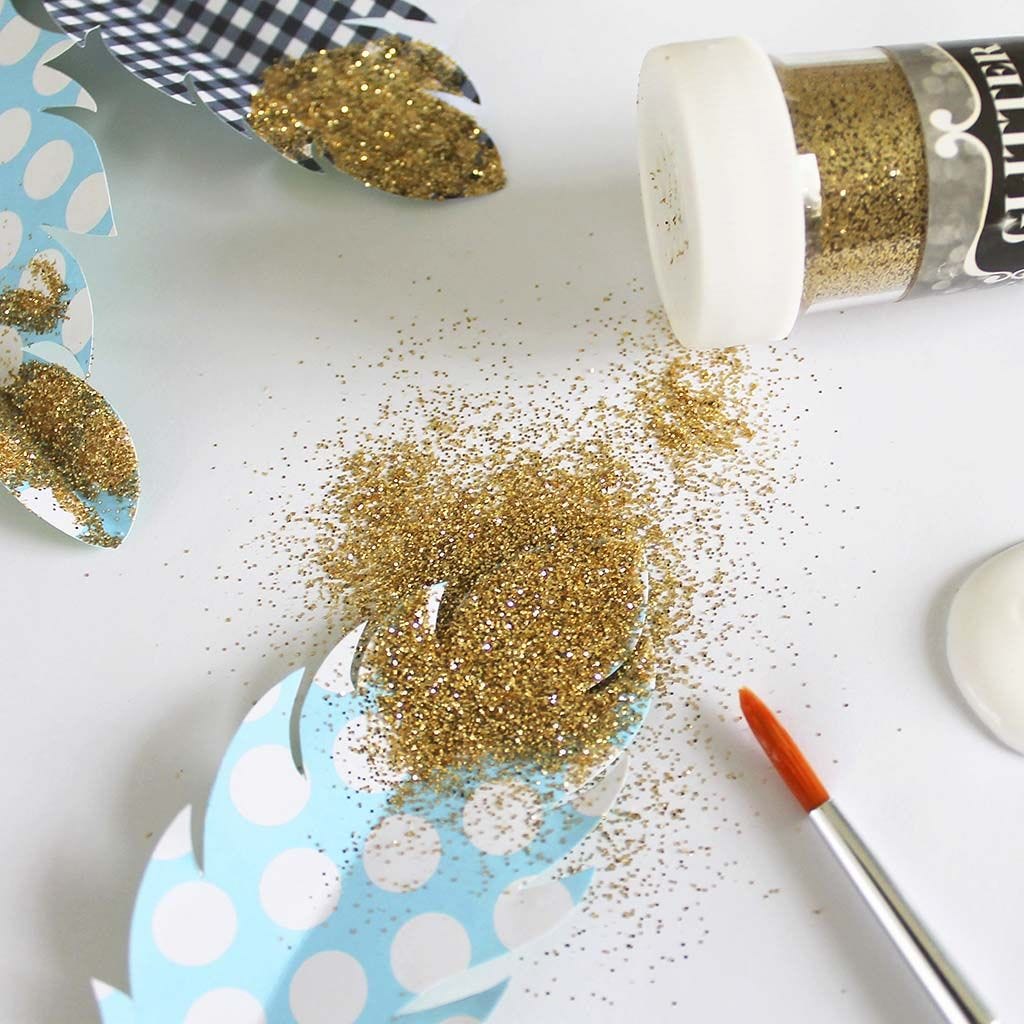 4
Score the cut-out feather down the middle. Apply glue at the end and sprinkle glitter into the wet glue.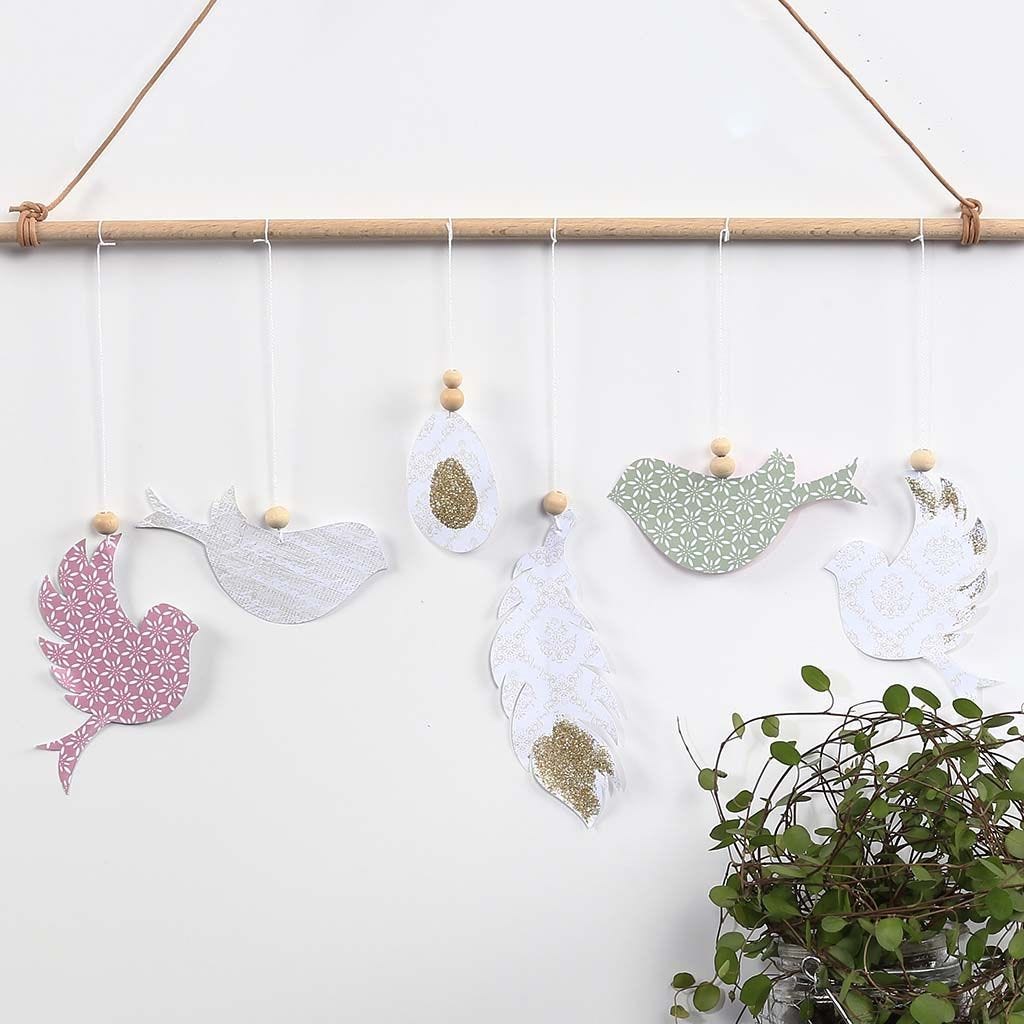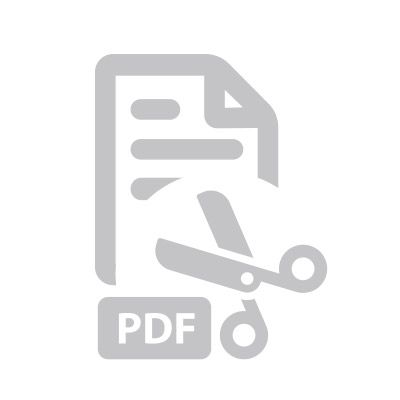 Attached file:
Download