Cut-out hanging Decorations from self-hardening Clay
Cut-out hanging Decorations from self-hardening Clay
These hanging decorations in white macramé cord are made from self-hardening clay, rolled flat and decorated with lace imprints. Shape cutters are used to cut out each shape. How to do it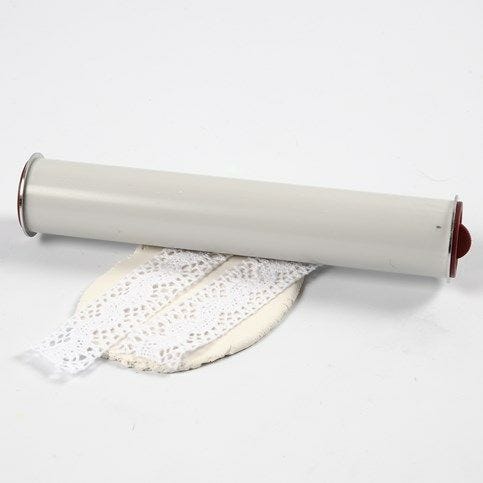 1.
Roll out the clay until it is nearly flat. Place a lace border on top and roll until the clay has the desired thickness.
2.
Cut out the shape with a shape cutter.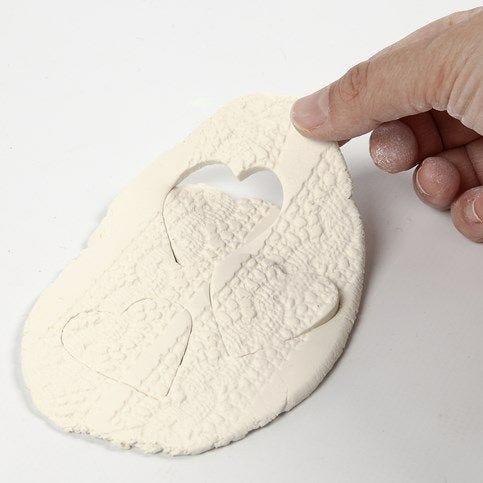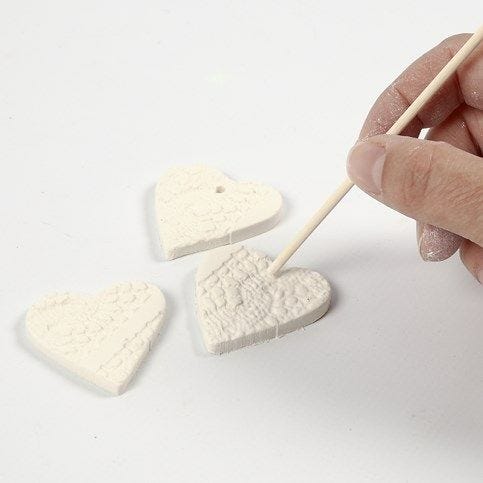 4.
Make a hole with a flower stick or a pointed tool. Leave to dry and tie a white piece of macramé cord in the hole.