Cushion Covers decorated with Art Metal using a Template
These cushion covers are made from 100% cotton and are decorated using a template. One cushion cover is decorated with Art Metal gold paint and the other with black Textile Solid fabric paint.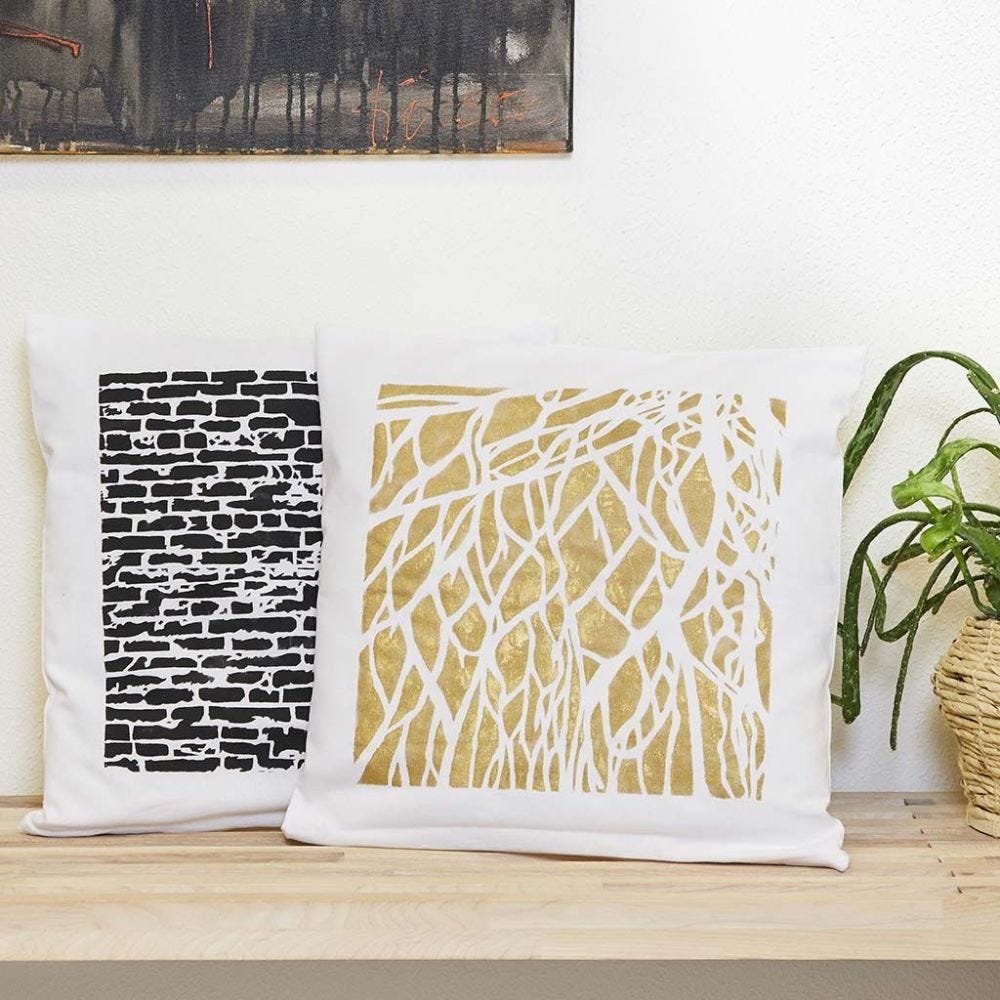 How to do it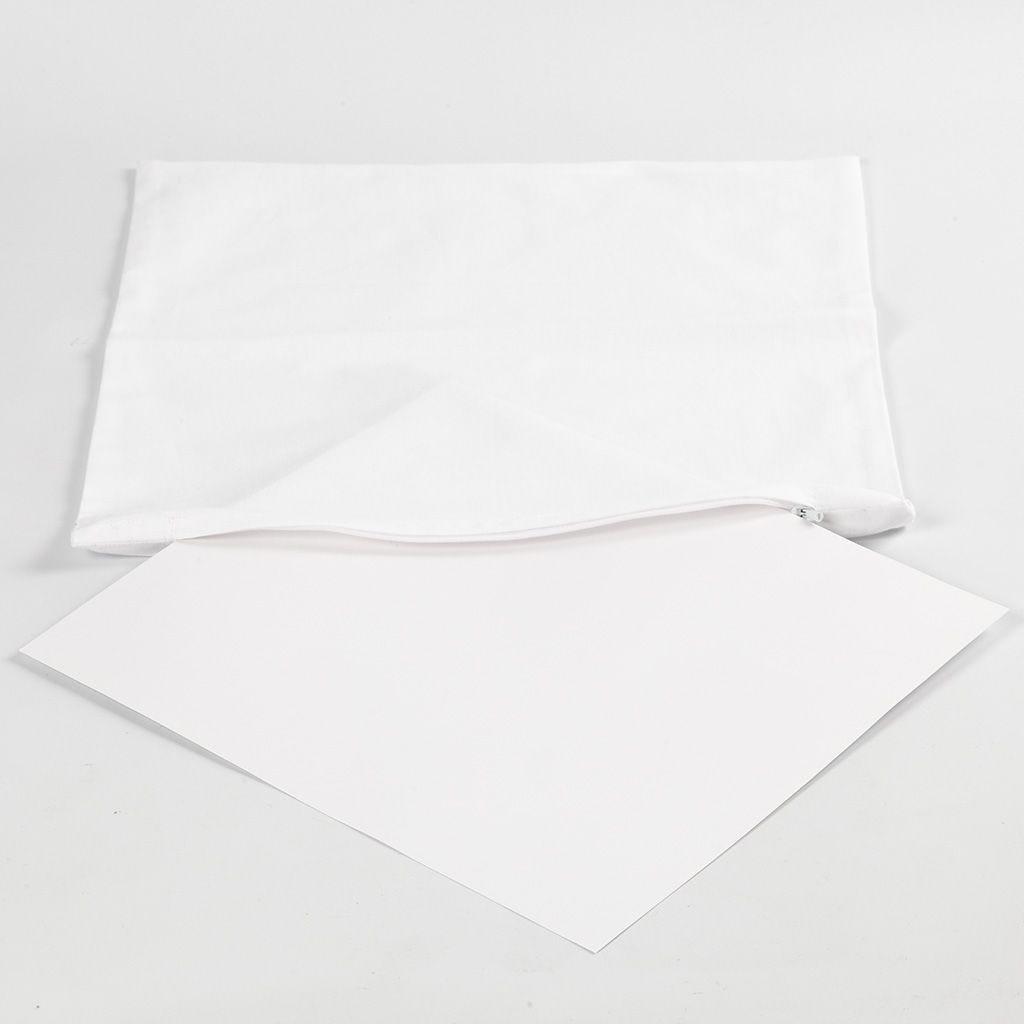 1
Place a piece of plastic (or similar) inside the cushion cover to avoid smudging the opposite side.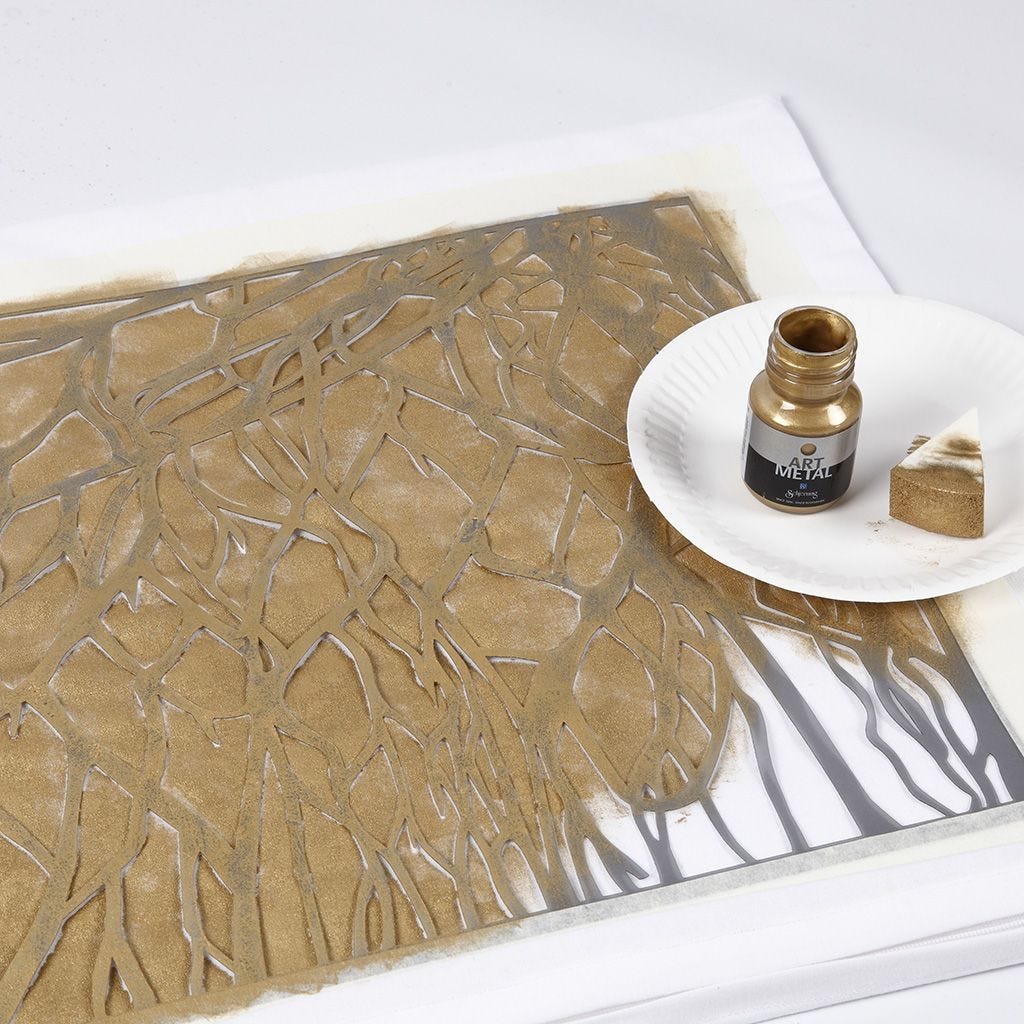 2
Attach the template onto the cover with tape. Dab on your chosen paint using a sponge. Remove the template and leave to dry. You may fix the design with an iron to make the cushion cover washable (follow the instructions on the fabric paint label).
Place the iron on the cotton fabric, place baking paper over it when the paint is dry and then iron for approx. 5 minutes.