A practical and decorative cup warmer made of felt.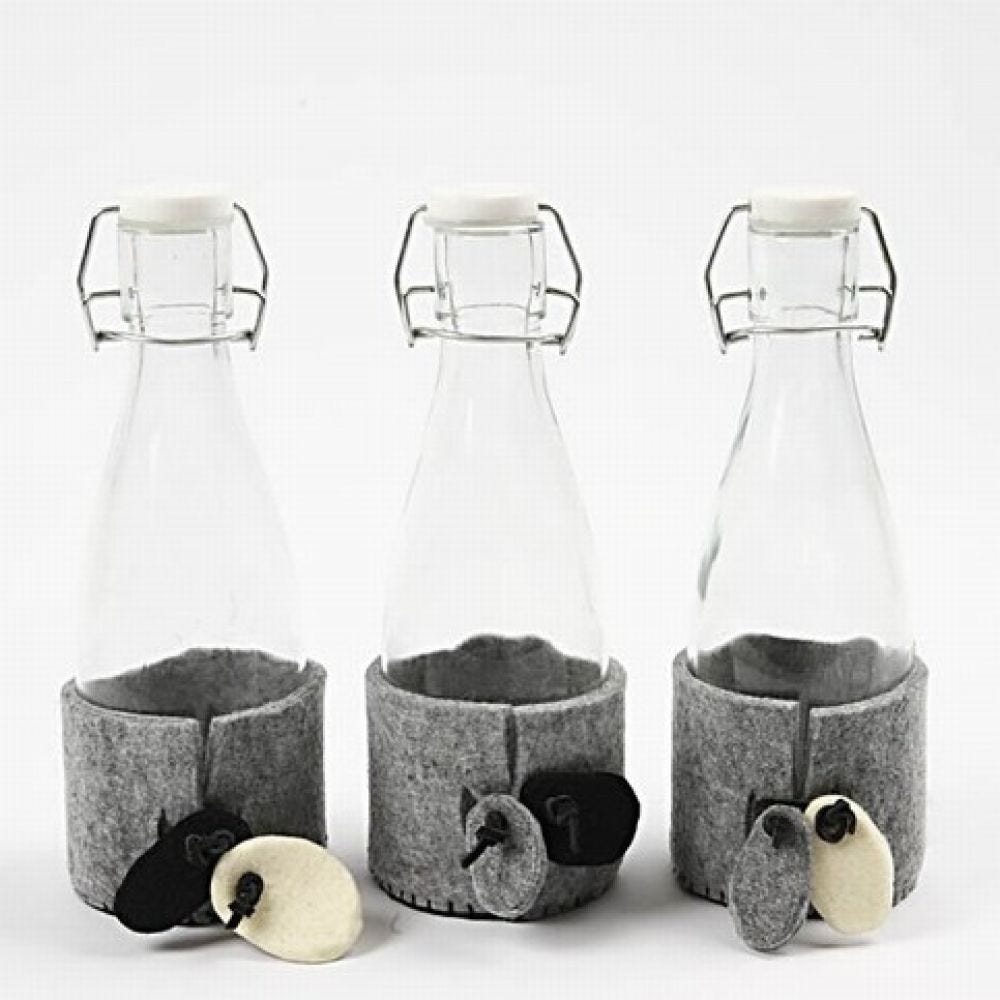 How to do it
1
Cut a length of felt equivalent to the circumference of the cup. Cut a circle equivalent to the base of the cup.
2
Sew the side and the base together with lapel stitching. Cut a small slit in each side of the side and pull the leather cord through. Cut a hole in the felt circle with hole punch pliers and pull it onto the leather cord. Tie a knot.